Meghan and Harry head to the beach in South Africa
12:30 p.m. ET, September 24, 2019
Day 2 of Harry and Meghan's African tour draws to a close
The Duke and Duchess of Sussex are finishing up their second day in Cape Town with a reception at the British High Commissioner Nigel Casey's residence.
Harry and Meghan are chatting to young community leaders -- and have even been called upon to help one guest whose heel got stuck in the lawn.
Our coverage of the royal tour is drawing to a close for the day, but we'll be back tomorrow, when Archiewatch will continue.
12:12 p.m. ET, September 24, 2019
Archie "the most calm, beautiful, easy baby," Meghan tells South African hosts
The Duke and Duchess of Sussex have told wellwishers in Cape Town that their baby son is enjoying his visit to the city.
Meghan "said Archie is the most calm, beautiful, easy baby," Nazli Edross-Fakier, 61, told CNN, adding that the new mother had told her "He travels well — he slept most of the time on her chest. And then Daddy said 'He's come alive, he's shouting and screaming and carrying on.'"
Edross-Fakier met the royal couple when they visited her sister Shaamila Samoodien's home in the Bo-Kaap district of the city on Tuesday.
A longtime fan of Meghan in her former career as an actress on the TV series Suits, Edross-Fakier said she had joked with the Duchess.
"I said: 'We fell in love with you before Harry!' and she just giggled and I think it made her feel good."
Edross-Fakier said she remembered seeing Harry as a little boy, following the coffin of his mother Diana, who she also loved, and how striking it had been to see him right there in her family's home.
"They came in, and they sat down and I introduced myself and told her that we'd fallen in love with her, and she said how happy she felt, and the warmness, and just the relaxed atmosphere of this whole event in Bo-Kaap."
"I think the whole Cape Town tour has been a relaxed thing and she's pleasantly surprised at the welcome and the niceness of the people," Edross-Fakier added.
During their visit, the family served the royals tea and koeksisters, a popular doughnut-like South African snack, flavoured with cinnamon, aniseed and cardamom.
"They enjoyed themselves," said Edross-Fakier. "I think they felt at ease, they weren't being pressured. It wasn't a political thing, it wasn't a religious thing -- they were comfortable. It was a few minutes of feeling relaxed."
"They were like two normal people that came into our home." she said. "There was nothing ostentatious or pretentious about them and I think they were just happy to be sitting down, taking a breather from all the people and the cameras.
"It was like having friends over for tea."
"I will always remember it as a pleasant, happy, beautiful moment sitting next to these two beautiful people."
11:29 a.m. ET, September 24, 2019
Harry and Meghan "overwhelmed" by welcome in Cape Town
The Duke and Duchess of Sussex say they have been "overwhelmed by the amazing welcome" they received in Cape Town on the second day of their official visit to the city.
Posting on their official Instagram feed, the couple wrote that they had spent the day "celebrating the great diversity of cultures, beliefs and traditions that make up the rainbow nation."
Harry and Meghan spent part of Heritage Day -- a South African public holiday -- in Bo-Kaap, a vibrant neighborhood packed with colorfully-painted houses.
"The area has seen inter-community tension rise over the last few years, yet days like today show how faith, traditions, food and music bring people together, and celebrate the things that unite each and every one of us," they wrote.
11:46 a.m. ET, September 24, 2019
"I felt joy and love," says South African girl who met Meghan
Meghan and Harry spent time in Bo-Kaap meeting some of the local residents.
Libo Maguba, 11, was among those excited to meet the royal couple.
"They asked my name and gave me a hug -- both of them -- and asked me where I lived," the schoolgirl told CNN. "I felt joy and love and it was wonderful!"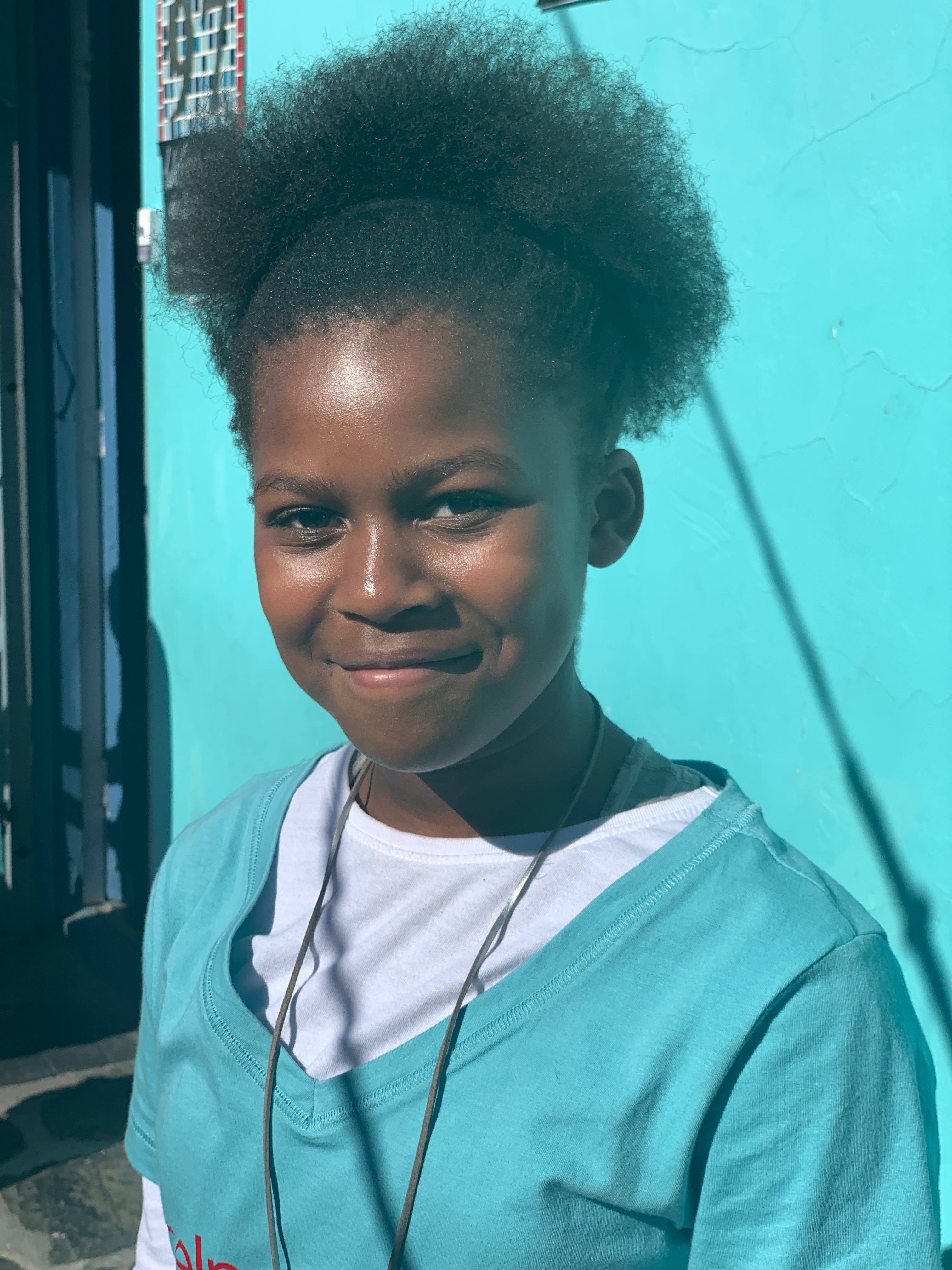 Okwam Poswa, 9, said Meghan "asked my name and then gave me a handshake -- it was cool!"
His friend Yakhani Siwundla, also 9, told CNN Meghan had asked "'How's your day? Fine so far?' and then I said 'It was great, because I met you!' and then she gave me a hug!"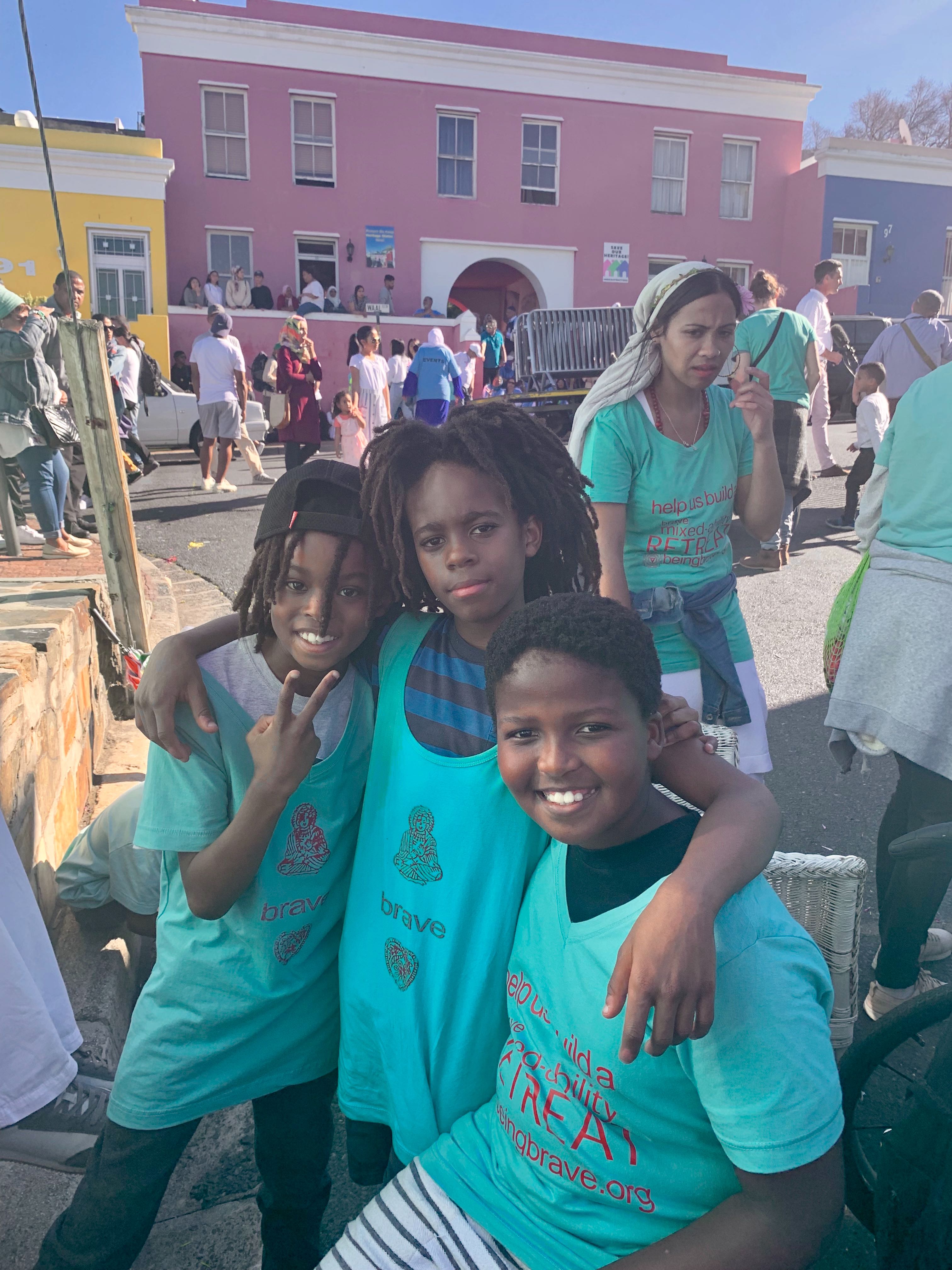 9:42 a.m. ET, September 24, 2019
Harry and Meghan greet crowds in Cape Town
The Duke and Duchess of Sussex walked from Auwal Mosque and through an arch to the top of Chiappini Street, in the heart of Bo-Kaap, to greet residents who had waited for hours in the afternoon sun.
Meghan and Harry stopped to watch a rousing performance by a marching band on the before greeting children from a local organization called Brave.
Next, they stopped in for coffee and snacks with a local family.
9:27 a.m. ET, September 24, 2019
Meghan wins fans after message for South Africa's women
The Duchess of Sussex's comments on South Africa's ongoing gender-based violence crisis have been well received by many women and girls here in Cape Town.
Meghan told a crowd at Nyanga township yesterday: "My husband and I have been closely following what you've been experiencing here ... now that we are with you, we are eager to learn and see first-hand ... the vital work that you're doing, and that everything that is being done ... is making the great change that you not only need, but that you deserve."
She added: "While I am here with my husband as a member of the royal family, I want you to know that ... I am here with you as a mother, as a wife, as a woman, as a woman of colour and as your sister. I am here with you and I am here FOR you."
Samantha Mueller, 19, is here with her mom Cybil, to welcome the Duchess to Cape Town. She told CNN Meghan has been her "role model since I was in primary school."
Mueller said Meghan's humanitarian work was important and that's why she had come to Bo-Kaap with her sign.
"Gender-based violence doesn't start and end at South Africa's borders," Mueller explained, adding that to break the cycle, international support was incredibly important.
Also waiting for a glimpse of Meghan and Harry were Laeeqa Pangarker, 16, and her mom, Naeema, 36.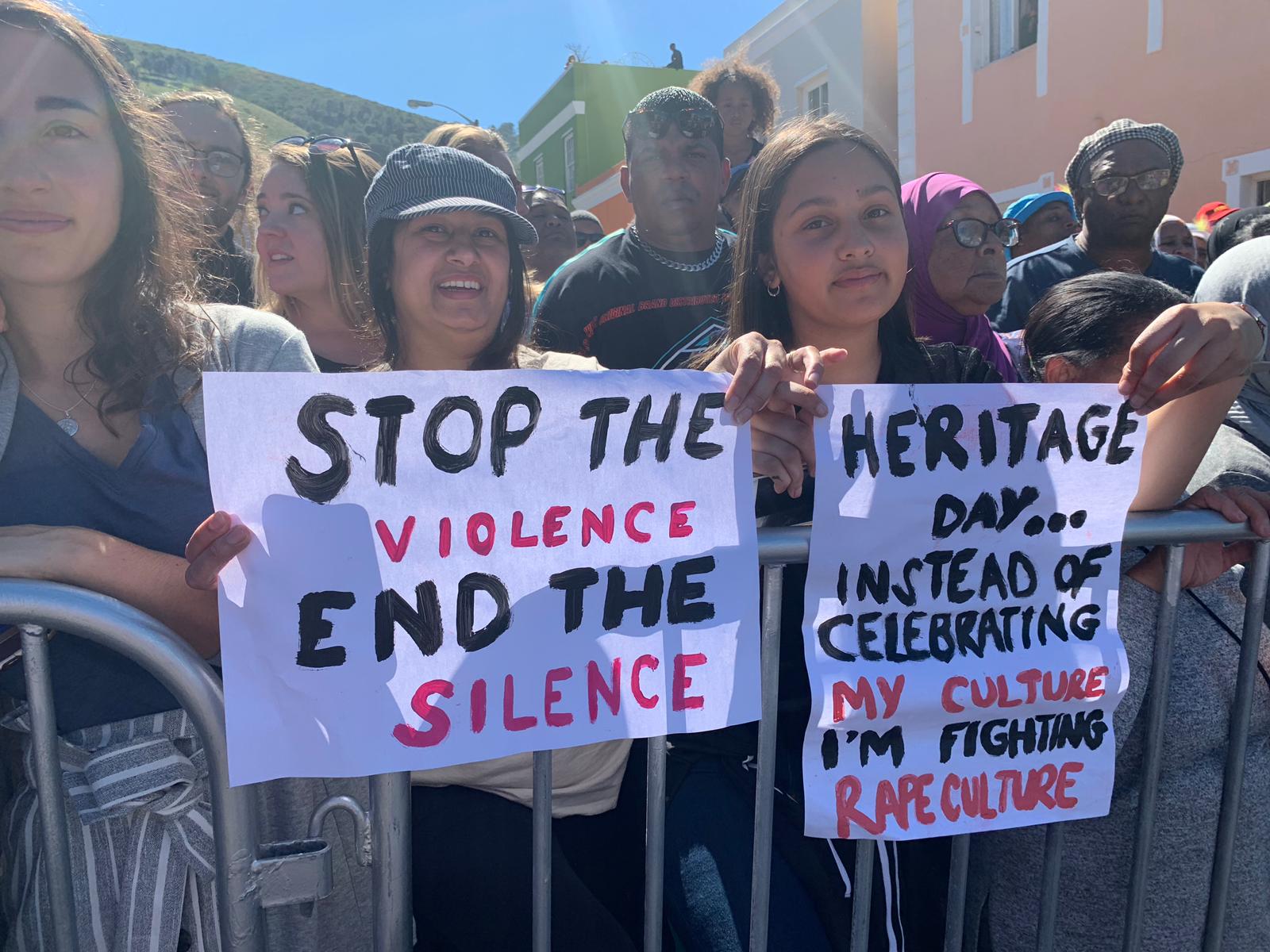 Both are fans of Meghan from Suits but they too want to highlight the issue of femicide in South Africa.
They are excited the royal couple is in town because "their platform is bigger than ours."
"Now is the time to help us," Laeeqa told CNN.
12:33 p.m. ET, September 24, 2019
Harry and Meghan arrive for mosque visit
Prince Harry and Meghan, Duchess of Sussex, have arrived at the Auwal Mosque -- the oldest masjid in South Africa -- for their visit.
The pair are touring Cape Town's Bo-Kaap district to mark Heritage Day.
After leaving the mosque, they will walk around the area's vibrantly-colored streets, and take tea at the home of some local residents.
UPDATE: The couple later posted photographs of their visit to the Auwal Mosque on their official Instagram account
8:57 a.m. ET, September 24, 2019
Royal fans wait in Bo-Kaap
One of the groups waiting to catch a glimpse of Harry and Meghan here in Bo-Kaap is Brave, a non-profit organization that uses yoga, meditation and Ayurvedic therapies to help those suffering acute physical trauma.
It was started by Robyne Conway 15 years ago after she fractured her spine and pelvis when a balcony she was on collapsed beneath her.
Despite such a traumatic event she insists the accident was "the best thing that happened to me," because it took her on a path to setting up Brave. 
Conway told CNN she feels a "close affinity" to the royal couple because of Harry's work with the Invictus Games, and Meghan's practice of yoga.
She says everyone involved with Brave is incredibly excited to meet Harry and Meghan when they visit Bo-Kaap to mark Heritage Day, a public holiday celebrating South Africa's cultural diversity. 
8:52 a.m. ET, September 24, 2019
Festivities underway in Bo-Kaap ahead of the Sussexes' arrival
After a quick break for lunch, Harry and Meghan will soon be headed to the Bo-Kaap district of Cape Town, to visit the Auwal mosque and meet well-wishers in the area.
Bo-Kaap is a vibrant neighborhood where many of the buildings are painted in Instagram-friendly bright colors.
Today there are marching bands in the streets, creating a festival-like atmosphere.