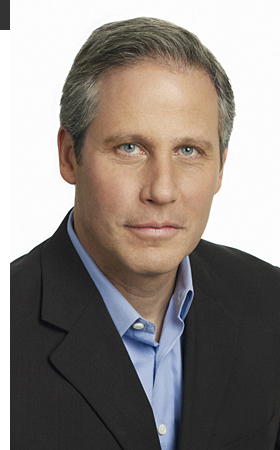 Vinnie Politan
Vinnie Politan has a passion for investigating wrongdoing and shining a light on injustices. He taps into that passion every night as the host of Prime News on HLN. Vinnie and a panel of experts from diverse perspectives give their take on the news stories that hit home.
During the day, Vinnie puts his experience as a former prosecutor to work as he covers the biggest trials and legal stories for In Session on truTV.
The law is a family business for Vinnie; his father is a federal judge and his brother is a corporate attorney. After earning his undergraduate degree at Stanford University and a JD at Seton Hall School of Law, Vinnie began his career as an assistant prosecutor in the Bergen County Prosecutor's Office. He went on to practice as a private attorney, until a career change sent him into broadcasting
Vinnie's television career started at a small cable station in New Jersey. From there, he moved to Orlando, Florida as a reporter and anchor for Central Florida News 13. At CFN 13, Vinnie was the face of the network's election 2000 coverage at both the Republican and Democratic national conventions and the recount.
In 2001, Vinnie was able to take advantage of his legal education and experience to become a correspondent and host for Court TV, now known as In Session on the truTV network. Vinnie has covered many high-profile cases including live coverage from the Scott Peterson trial and the sexual assault accusations against basketball superstar Kobe Bryant. Vinnie was also on the air when Michael Jackson was found not guilty of child molestation. Additionally, he has covered the trials of Robert Blake and Lindsay Lohan to Casey Anthony.
Politan also spent several years hosting a national radio show on Sirius XM radio. First as host of Court TV Morning, then on the Me and Vinnie Show.
When Vinnie's not on television, he's with his wife and children. And most likely challenging his kids to a pickup basketball game.