For those who appreciate the finer tipples in life, a bottle of the world's "most sought-after Scotch whisky" sold for more than £2.1 million ($2.7 million) Saturday at Sotheby's in London.
The Macallan 1926 is one of just 40 bottles drawn after ageing in sherry casks for 60 years, making it the oldest Macallan vintage ever produced, according to the auction house.
Sotheby's had expected it to raise between £750,000 and £1.2 million ($934,274 and $1.4 million), but were in for a shock when the prized bottle fetched a whooping £2,187,500 ($2,724,967), making it a "new record for any bottle of spirit or wine sold at auction," the auction house told AFP news agency.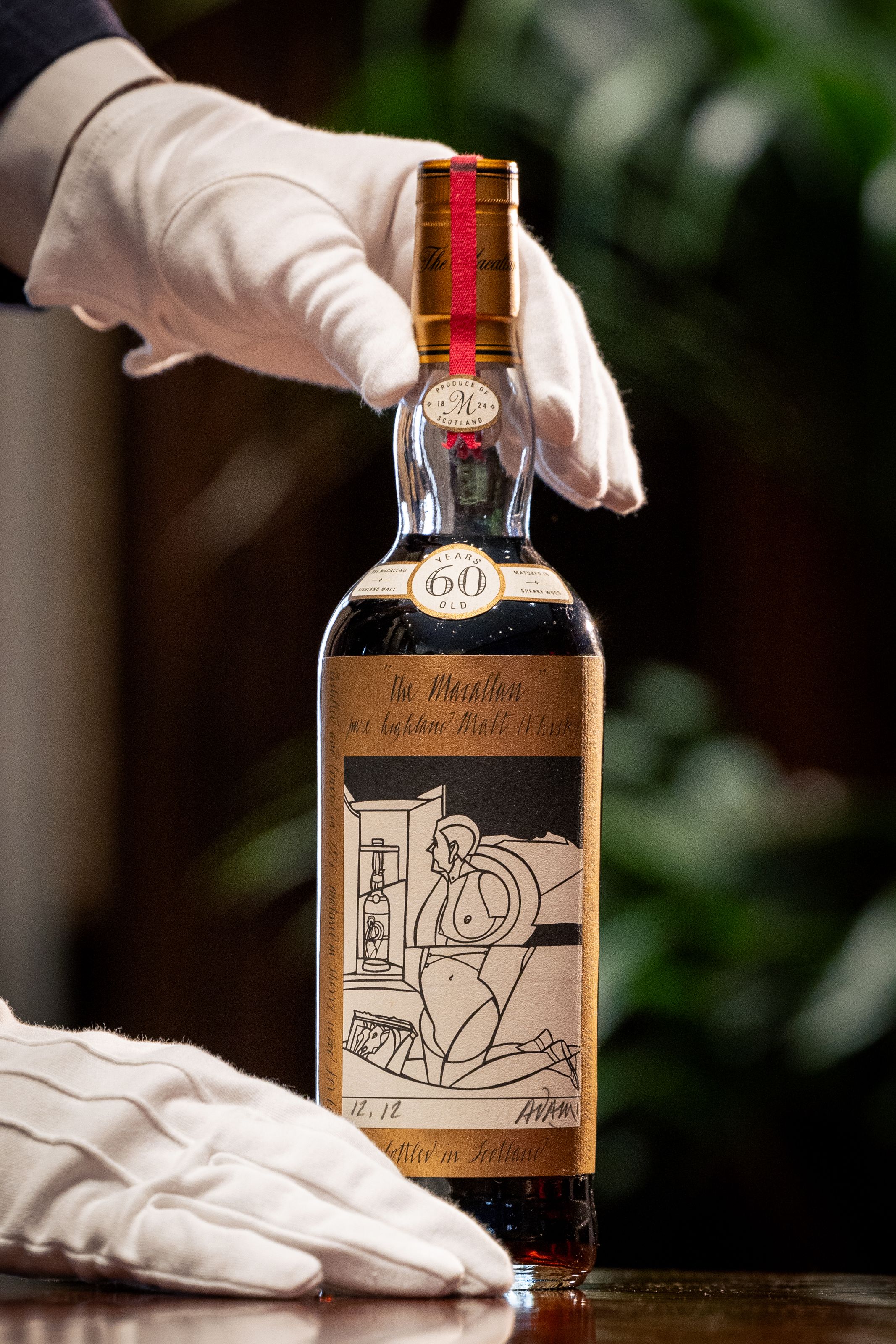 Ahead of the sale, Sotheby's head of whisky Jonny Fowle told AFP that he had tried a small sample.
"I tasted a tiny drop - a tiny drop - of this. It's very rich, it's got a lot of dried fruit as you would expect, a lot of spice, a lot of wood," he said, calling it an "incredible" whisky that should not be taken lightly.
Of the 40 bottles filled in 1986, none were made available for purchase, with some instead being offered to The Macallan's top clients, a luxury that adds to its appeal, as evidenced in previous sales of the bottles, its description on Sotheby's website added.
In 2019, Sotheby's sold a bottle of The Macallan 1926 adorned with one of 14 Fine and Rare labels, for £1.5 million ($1.9 million), at the time making it the most expensive bottle of wine or spirit ever auctioned.
Saturday's sale was one of 12 bottles covered with a label designed by Italian painter Valerio Adami, a bottle of which is also believed to have been destroyed during the 2011 Japanese earthquake. This bottle is also the first of The Macallan 1926 bottles to have undergone reconditioning, carried out by The Macallan Distillery in Scotland before the auction.