Emerald Fennell knew exactly what she was doing, dressing Jacob Elordi like that.
The "Euphoria" actor is having a busy fall. First, Elordi was Elvis Presley in Sofia Coppola's "Priscilla," now he stars in "Saltburn," Fennell's latest provocation, playing Felix, an aristocrat who takes a fellow student under his wing for a hot and heavy summer at the titular family estate.
Felix is a magnetic presence – one not unfamiliar to the writer-director. "Look, if you're asking if I've fallen for a man with a Livestrong bracelet and an eyebrow piercing, then the answer is yes. We're all human," Fennell told CNN in a recent interview. "When I saw Jacob for the first time in his outfit as Felix, I thought, 'Not again. I won't fall for this again, sir. Nice try.'"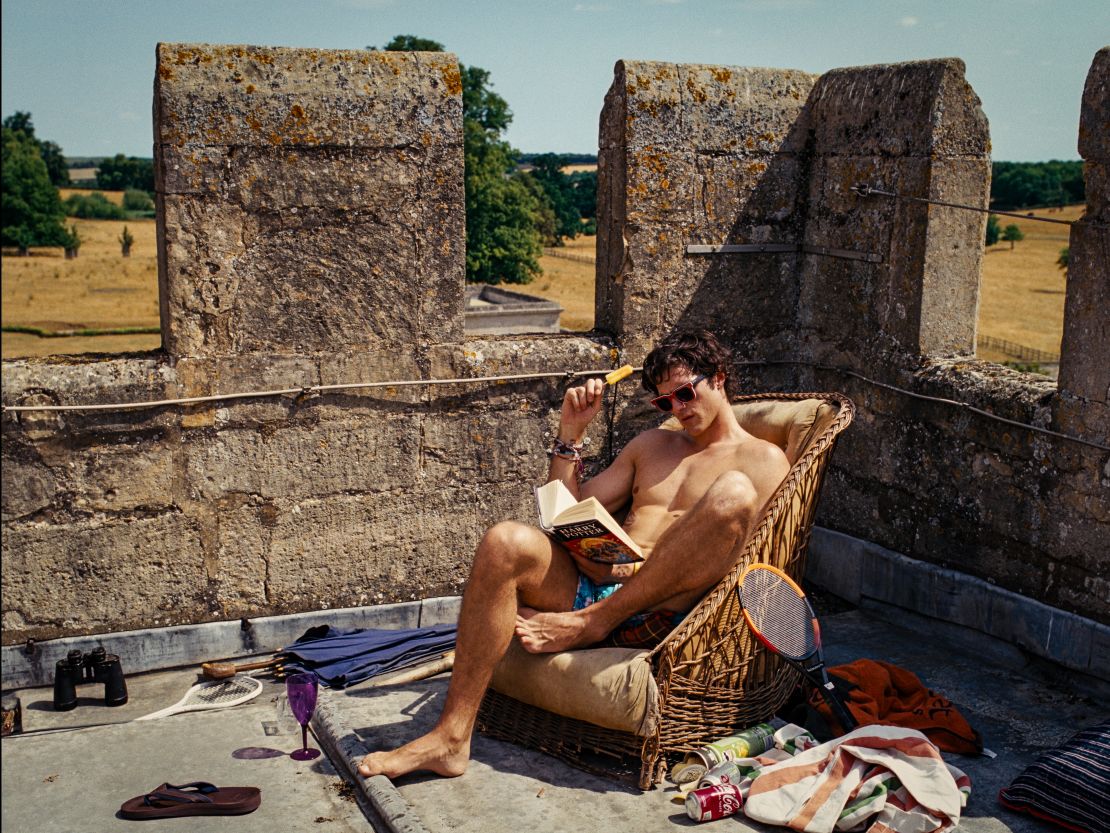 Fennell, an Oscar winner for "Promising Young Woman" (2020), might not have been taken in by Elordi's ghost of lotharios past, but she's quite content to turn him loose on audiences. Part Dickie from "The Talented Mr Ripley," part Sebastian from "Brideshead Revisited," the immensely privileged Felix is played with an easy charm by the Australian actor. It's understandable why the bookish, working-class Oliver – played with a distinctly uneasy charm by Barry Keoghan – is so drawn to him. Who wouldn't be?
"Saltburn" is a film in the British country house gothic tradition, complete with snobbish butler, black-tie dinners, calcified ways and repressed emotions. Far from shying away from her influences, Fennell (of some privilege of her own) cites a semester's worth of reading material, including "Rebecca," "Jude the Obscure," "The Go Between," "Atonement," "The Little Stranger," and "The Line of Beauty."
"All of these works of art exist in the public imagination," she said. "I like making things that exist in a genre and that play with that genre. And the more specific and precise the genre, the more you can squeeze it."
In Fennell's satirical take on a tried and tested formula, her two young men meet at Oxford University, circa 2006 (roughly the same time she was there herself). For a generation, her recreation of university life will be transporting. For others, it could baffle. Giants of indie music rubs shoulders with throwaway pop by The Cheeky Girls. Students smoke in pubs, rugby jerseys are elite fashion and the yellow charity band Felix wears is the summer's most sought-after accessory.
"There's nothing more humanizing than the fashion and the makeup and the social mores of 15 years ago, because it seems demented. Fifteen years ago wherever you are in time is just dire," said the director.
"It was about making sure we treated it like a period drama, being as diligent and slavish as we would be if we were setting something in 1919," Fennell added. The challenge, she said, was much of what she needed wasn't in costume warehouses but still in people's wardrobes; some raiding was was required.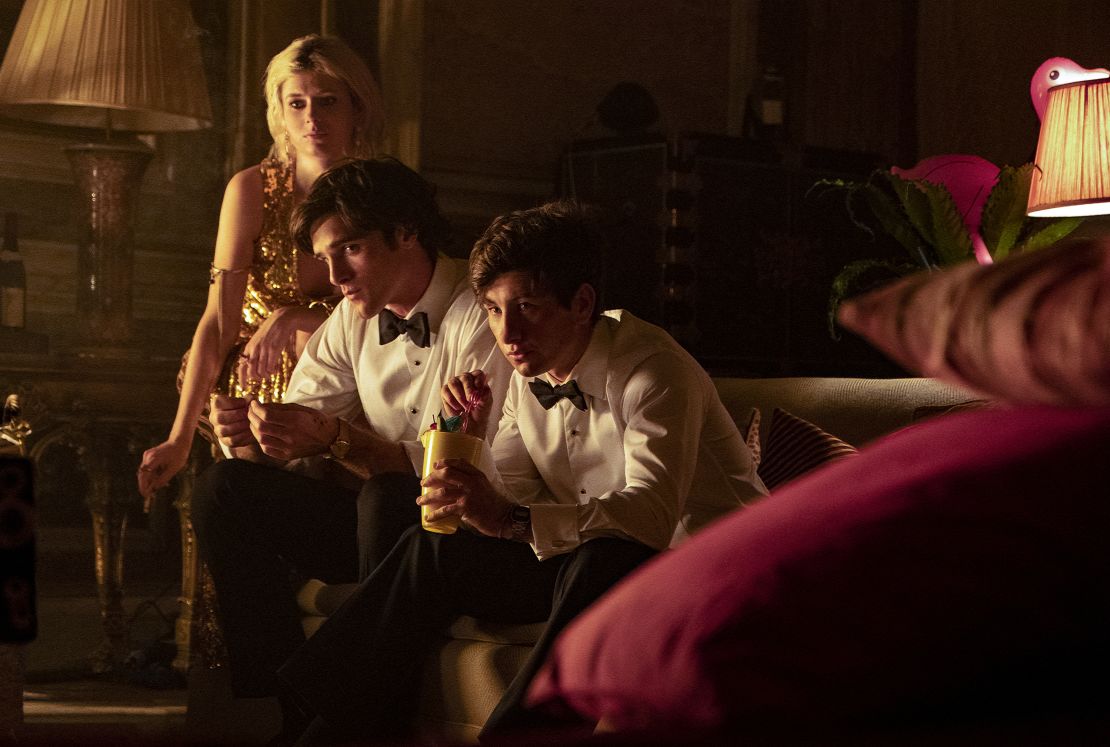 Felix, troubled by Oliver's difficult home life, offers him an escape route with an extended stay at the imposing family home. There Oliver meets Felix's parents, Richard E. Grant's retiring Sir James and Rosamund Pike's scene-stealing Elspeth, a woman with "a complete and utter horror of ugliness," she declares without irony. There's also sister Venetia, firmly in her brother's shadow, and cousin Farleigh, a fellow Oxford student who sees Oliver's ingratiating tendencies for what they are – partly because they mirror his own.
Oliver, a perceptive reader of insecurities, sets about finding ways to grow closer to the family in a cunning act of social mobility. He stalks the corridors of this monument to inherited wealth and status in a fashion that makes it unclear whether he seeks to one day own it or bring it all crumbling down (such is the British complex relating to class, and its cognitive dissonance of aspiration and resentment).
As Oliver climbs society's greasy pole, a psychosexual drama plays out between multiple family members, pushing Keoghan into daring and transgressive places by his director. "Barry is exceptional," Fennell said. "He is like me: only interested in getting to something sticky, something difficult, something that hasn't been seen before."
"He's such a physical actor. He really understands that it's a visceral experience," she added. "We were really trying to find those places that make both of us and everyone else gasp."
(Reader, I did. More than once.)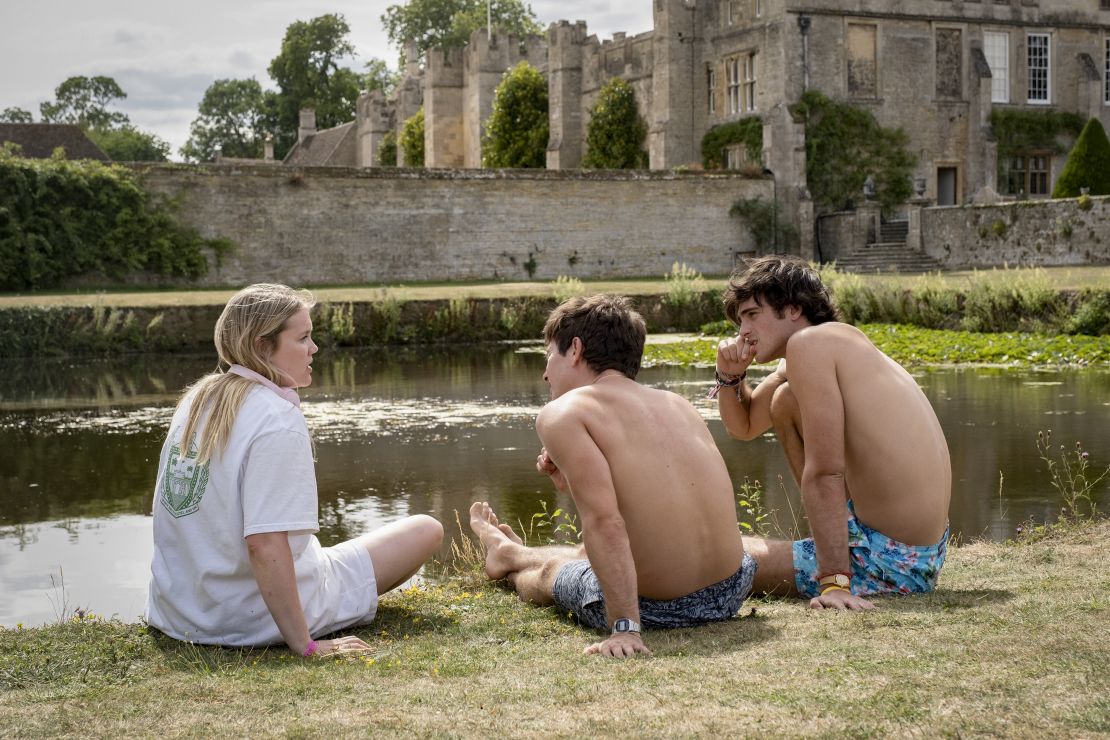 Without spoiling the film, Fennell's screenplay runs riot in the third act – not unlike her previous film, rape revenge drama "Promising Young Woman." She pushed back on whether to describe what happens in "Saltburn" amounts to a twist ("I think they can feel gimmicky"). Instead, the writer-director said she's drawn to "that feeling of life getting out of control. And when things get out of control, they get frightening and messy and complicated."
"In most genres, the point of crisis asks to be resolved," she added. "I'm not sure you can … I suppose for me the third act is always about how we can give some kind of catharsis, while also acknowledging that it's an impossible thing to do, and that life isn't really like that."
It's an intriguing insight into how her storytelling brain works: to know that for Fennell, "Promising Young Woman's" shocking ending contained a form of wishful thinking.
"Saltburn" doesn't aim for something so excoriating in its satire of class warfare. It's certainly easier to cheer at the moments it punches up through the social strata than the moments it punches down, but Fennell's choice to do both is of note. And while there's some evidence here to suggest she thinks Brits may all be victims of the class system, there's also a critique of its elite through Oliver, who reflects the same cut-throat psyche that elevated the upper class in the first place.
"Everything is personal, isn't it?" she said, when asked if there was ever a Felix or an Oliver figure in her past.
"The only stuff I'm interested in making, really, are examinations of the things that we find uncomfortable in ourselves and in the world," Fennell added. "I'm never going to be able to completely extricate myself from the thing."
"Saltburn" is released in the UK and on limited release in the US on November 17, before going nationwide on November 22.