China says it's built the world's fastest internet network that can operate at speeds of about 1.2 terabits each second — or fast enough to transfer data from 150 movies in one second. This could have broad implications for stock trading, business transactions and national security, analysts say.
Here's what else you need to know to Get Up to Speed and On with Your Day.
Get '5 Things' in your inbox
• If your day doesn't start until you're up to speed on the latest headlines, then let us introduce you to your new favorite morning fix. Sign up here for the '5 Things' newsletter.
1. Biden-Xi meeting
President Joe Biden and Chinese President Xi Jinping met for high-stakes talks on Wednesday as Biden aimed to steady the relationship between the two nations. Biden touted that the meeting resulted in the resumption of communication between the US and Chinese militaries after Beijing cut those ties in August 2022. "We're back to direct, open, clear, direct communications," Biden said. However, just hours later, he doubled down on his previous comments and said he still believes Xi is a dictator. When asked about Biden's latest comment at a Chinese Foreign Ministry briefing earlier today, a spokesperson called it "extremely erroneous."
2. Israel
President Biden accused Hamas of committing a "war crime" for operating what the US and Israel have claimed is a command center under the Al-Shifa hospital in Gaza. Conditions at Al-Shifa, which has run out of fuel and is no longer considered operational, have deteriorated rapidly in recent days amid intense fighting, with doctors warning of a "catastrophic" situation for patients, staff, and displaced people inside. "The carnage in Gaza cannot be allowed to continue," UN humanitarian chief Martin Griffiths said Wednesday. The war has caused more than 1,200 deaths in Israel and at least 11,255 in Gaza, according to the latest figures from authorities on both sides.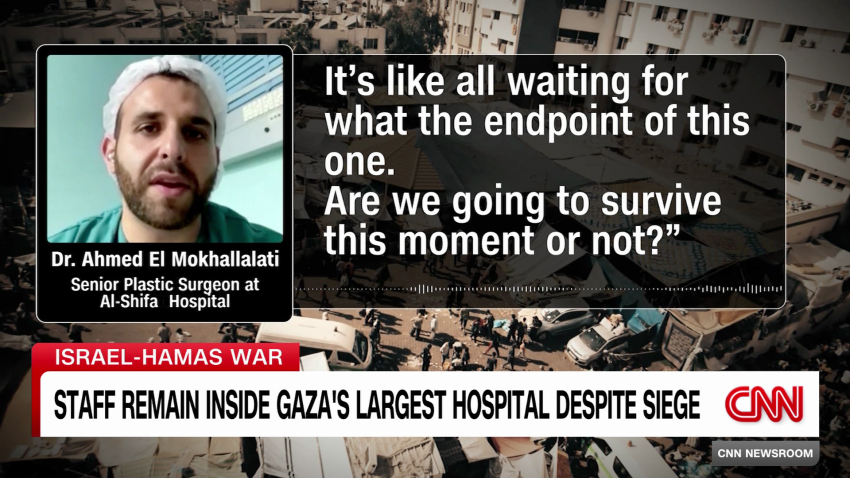 IDF: Raid on Al Shifa hospital complicated, will take time
3. Government shutdown
The Senate late Wednesday passed a stopgap bill to keep the government open, averting a shutdown at the end of the week. The vote was 87 to 11 in favor of the measure. The bill to temporarily fund the government through January 19 was approved by the House on Tuesday and will now be sent to President Biden to be signed into law. A White House official previously said that the president is prepared to sign the bill if it passes in the Senate and "maintains current funding levels and has no harmful policy riders." The plan will give lawmakers more time to attempt to negotiate and pass full-year spending bills, though major partisan divisions are expected to make those efforts complicated.
4. Immigration
Republican Texas Gov. Greg Abbott is expected to sign a border bill that would create a new crime for entering the state illegally. The bill, SB4, gives law enforcement the power to arrest and order migrants to leave the US, an extraordinary step in the legal battle between the state and the federal government over its efforts to curtail illegal immigration. The legislation has sent ripples of fear throughout the Latino community in Texas — which makes up 40% of the state's population. Civil rights organizations have called the measure "anti-immigrant" and warn it will lead to racial profiling of Latinos across the state. Separately, Gov. Abbott is expected to endorse Donald Trump on Sunday during an anticipated visit from the former president.
5. SpaceX
Federal regulators have granted SpaceX permission to launch a test flight of its Starship system — the most powerful rocket ever built — following an explosive first attempt. The Starship spacecraft and its Super Heavy booster are at the center of SpaceX's plans to eventually put humans on Mars, as well as aid NASA's effort to return humans to the moon for the first time in more than 50 years. Starship is intended to serve as the lunar lander for the Artemis III mission, currently slated for 2025. And if the test flight once again fails, it could bog down NASA's lunar exploration timeline. SpaceX is targeting a two-hour launch window on Friday morning from its facility in Boca Chica, Texas.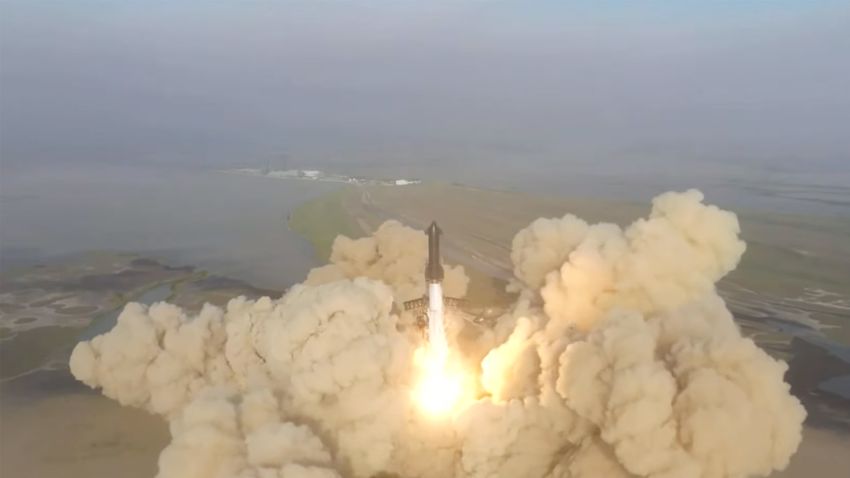 Watch SpaceX's uncrewed Starship explode shortly after liftoff