One of the most hyped events on the 2023 sporting calendar, Formula One's inaugural Las Vegas Grand Prix arrives this weekend, promising race cars roaring down the iconic Las Vegas Strip at 200 mph for the first time in the city's history.
Just don't expect most local residents to be excited about it.
F1 has invested more than half a billion dollars in the three-day event, creating a star-studded spectacle complete with fancy parties, celebrity chefs and musical performances by J Balvin, Journey, John Legend, Keith Urban, Steve Aoki and many others.
After two days of practice and qualifying runs, the race itself will take place Saturday night, allowing for peak visuals with the drivers zooming past such illuminated landmarks as Caesar's Palace, the Bellagio fountains, the Paris hotel's faux Eiffel Tower and the new Sphere entertainment venue. The cheapest seats cost more than $800.
Outside of boxing and rodeos, Las Vegas has not historically been associated with live sports. But the Grand Prix is part of an ongoing push to make the desert playground into a sports mecca: In the past five years the city has landed an NHL team, a WNBA team and an NFL team, and looks poised to attract an MLB team as well. Sphere plans to stage boxing and MMA fights, and in February, the city will host the Super Bowl.
"(The Las Vegas Grand Prix) is set to make history as one of the largest sporting events in Las Vegas, creating unparalleled economic benefits to Southern Nevada while showcasing this incredible destination to the world," said Renee Wilm, CEO of the Las Vegas Grand Prix, in a statement to CNN. "We are redefining the racing experience with the world-renowned hospitality and entertainment that only Las Vegas can offer."
But for locals, the reality is a little more complicated. Residents have complained on social media and to local news outlets about steep prices, event-related traffic gridlock, barriers blocking public views of the Strip and their sense that the event is geared to high rollers but not to the average fan.
Said reporter Richard Velotta of the Las Vegas Review-Journal in an interview with CNN, "I'd say upwards of 90% or more (of Las Vegas residents) are not happy about it at all."
The race marks the first Formula One event in Las Vegas in 41 years
In recent years Formula One has seen a huge boost in popularity in the US, thanks to the success of the Netflix docuseries "Formula 1: Drive to Survive." The Vegas event is expected to attract more than 100,000 spectators each day, and one Nevada analyst projects it will pump more than $1 billion into the local economy, calling it "the single largest special event in Las Vegas history."
That's huge for Vegas, which has seen its international visitation numbers plummet in the wake of Covid-19, said Velotta, who has lived in the city for more than 30 years and has been covering Grand Prix preparations for months.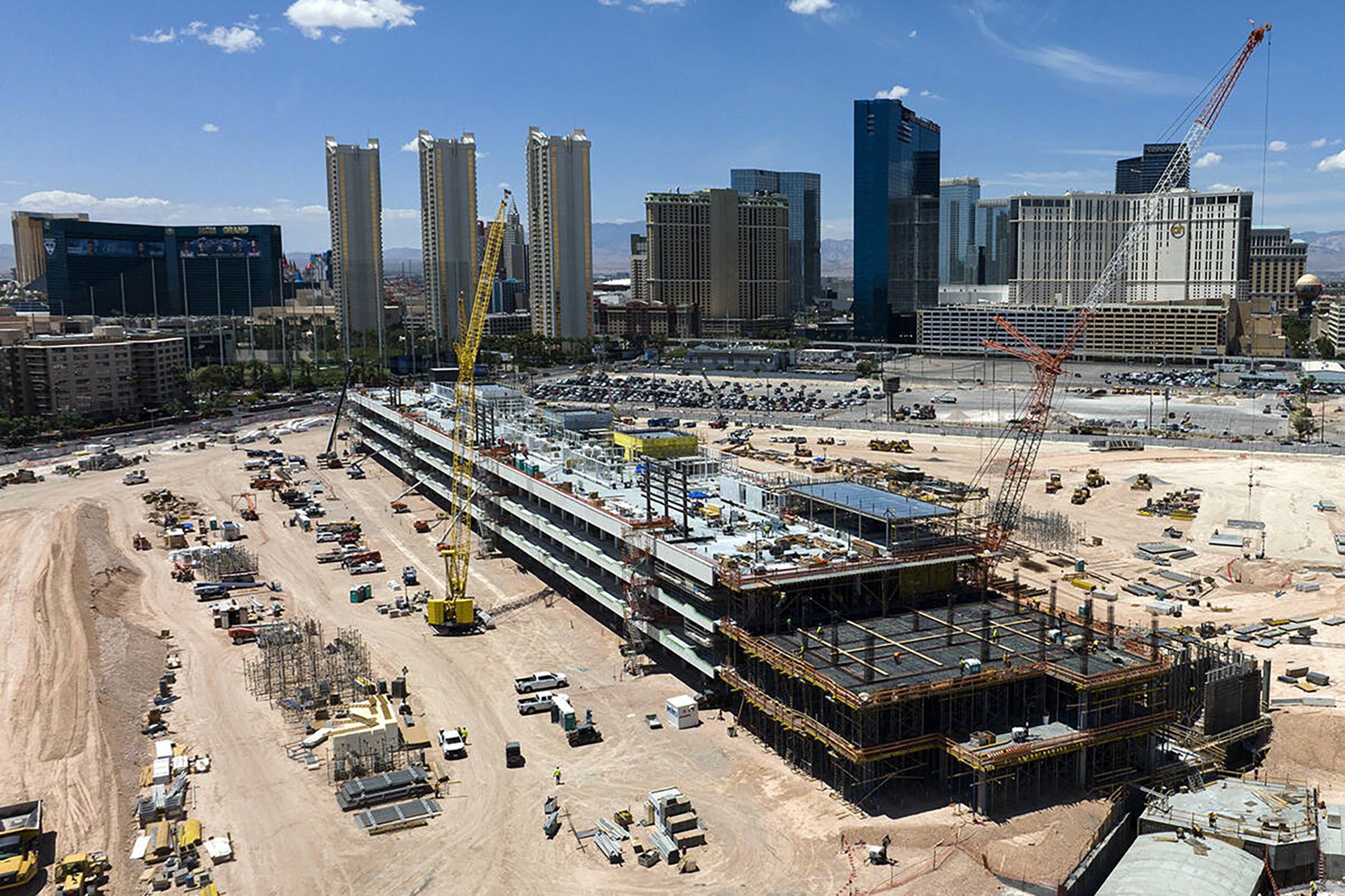 Some F1 drivers seem excited as well.
"We're now coming to America and in terms of fans and passion, it's amazing to see. It's almost superseding these European tracks and it's crazy to see," driver Alex Albon told CNN affiliate KTNV. "I think it's going to be truly a one-of-a-kind race."
The event is the first Formula One race in Las Vegas in more than 40 years. It also marks the first time F1 cars will be racing on the Strip itself. In 1982, the last time Vegas hosted a Grand Prix, the cars raced on a track in a parking lot next to Caesar's Palace.
"Las Vegas will be on TV screens across the world, because people will want to tune in to this Formula One race on the Strip – iconic boulevard that it is – and people will get a better understanding of what Las Vegas is all about," Velotta said. "So initially, it looked like a pretty big deal, and a great deal, in terms of extending our international marketing."
Some small businesses along the a 3.8-mile racetrack circuit have also profited. Velotta cited Ellis Island Hotel, a small casino that may be unfamiliar to people outside of the city. The track for the Grand Prix goes right by the hotel.
"They're ecstatic," Velotta said. "They're going to benefit greatly because of the luck of where they're located."
Hotel labor unions in the city have also made recent gains. After seven months of negotiations, the three major hotel-worker labor unions all reached a deal with MGM, Wynn and Caesars the week before the F1 race, avoiding a workers' strike during the F1 festivities. With the Grand Prix looming, the unions were better able to leverage their bargaining position, Velotta said, thus getting a better deal than they might have imagined back in April.
Building the racetrack has caused months of traffic delays
But for many residents, the Las Vegas Grand Prix has already brought a few headaches.
Since June, construction of the track has closed streets and choked traffic, resulted in traffic jams. Thousands of people work along the Strip, Velotta said, and some have faced stoppages both to and from work – sometimes up to an hour on both ends.
Rodney Hicks, an Uber driver in Las Vegas, told CNN affiliate KSNV that all the construction delays turn five-minute rides down the Strip turn into 30-minute slogs.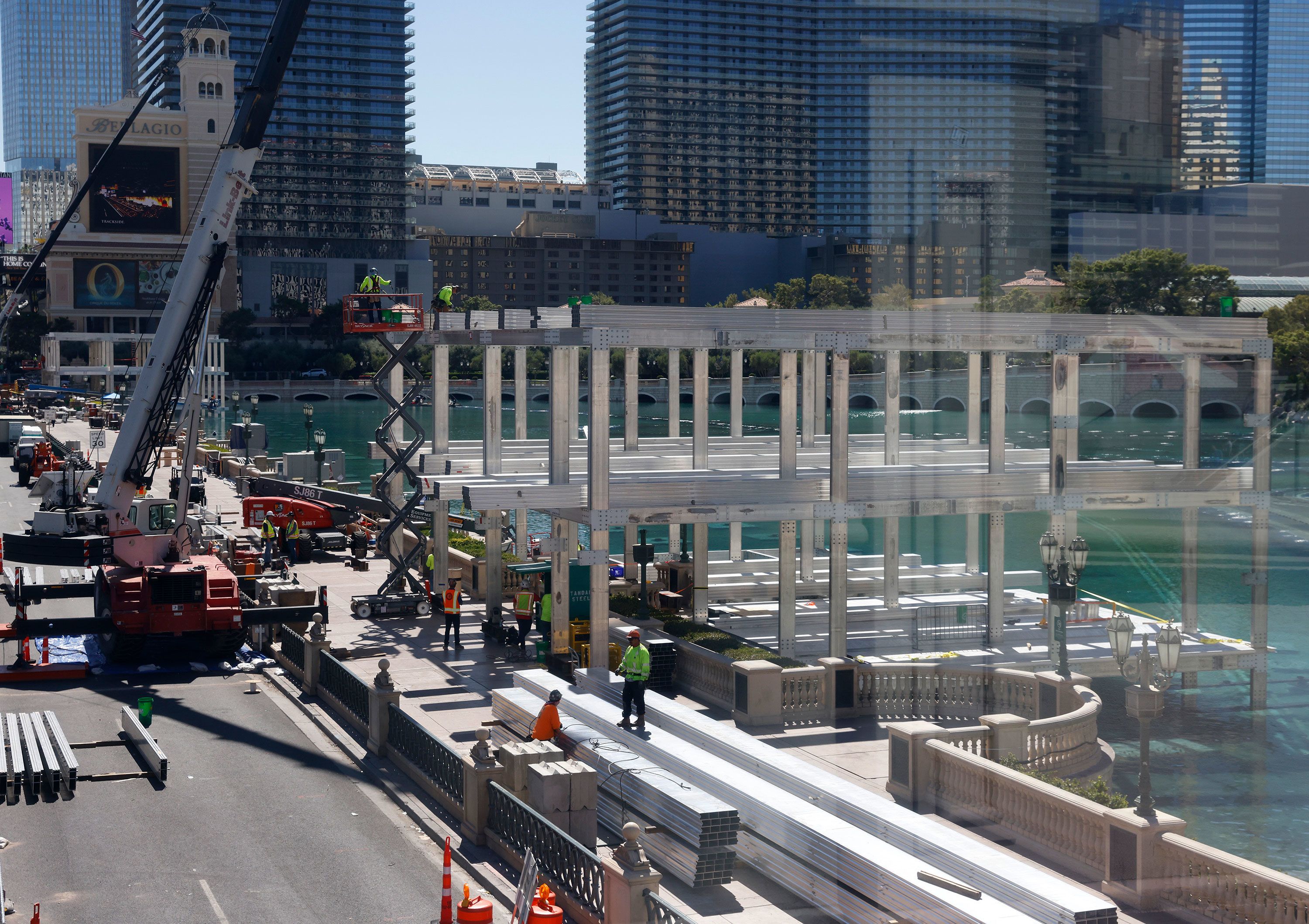 "They're going to get the money (from the race) because they're doing it, but the time that we spend letting you guys do this is taking away from our pockets," Hicks said. "In that sense, no, it's not worth it to me."
Another Vegas resident, Sharif Green, said he was getting up and hour or two early to account for the construction delays but was still not making it to work on time. He had one word for the traffic: "horrendous."
The traffic isn't the only issue. The temporary grandstands, which hold stadium seating and luxury suites for F1 ticket holders to watch the race, have blocked views of some of the Strip's attractions, including the Bellagio's dancing fountains.
Tourists and residents also have complained about screens and barriers erected on the pedestrian bridges that cross the Strip and adjoining streets. Critics say the barriers were put up to block the view of the race from those who haven't paid for it.
But Formula One officials and Las Vegas police say the barriers were set up for safety reasons and to prevent overcrowding by gawkers.
"Safety both on and off the track is always the number one priority at every Formula 1 race," said F1 in a statement, adding that the barriers are there "to ensure that drivers are safe from objects from above, and pedestrians are safe on all bridges from any errant track debris."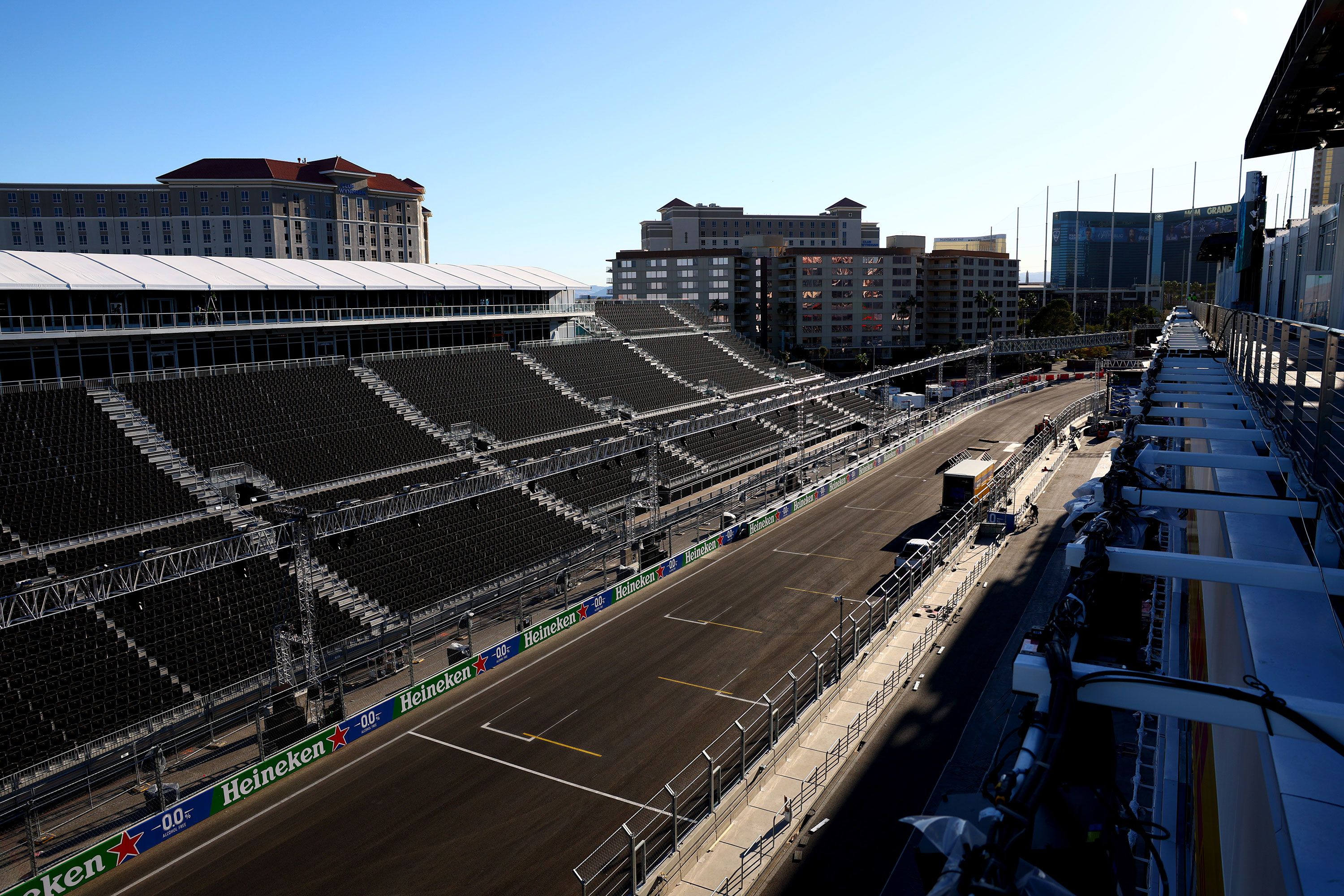 Another outcry erupted after long-standing trees lining the Strip along the Bellagio's lake were cut down to make room for spectator grandstands topped with luxury viewing decks. Some residents complained that the trees provided some much-needed relief from the desert sun.
"The people that come down here, this is where they sit and put all their stuff and stay in the shade when the sun's out," resident Mike Niemzzyk told KTNV. "They're taking this away for one race, but I don't know what's going to be there after the race."
Bill Hornbuckle, CEO of MGM Resorts, assured people last month that new trees would replace the ones that were removed.
"We have additional trees that will go in pots that we are going to bring back. I promise you, I promise everybody," he said. "I have gotten so beat up on this on social media. We have trees coming back."
Formula One wants to make its Vegas race an annual event
Resurfacing Vegas' streets for the Grand Prix track and building related infrastructure is costing an estimated $80 million. But who exactly is footing the bill – Formula One or Clark County and its residents – has been harder to decipher. The Las Vegas Grand Prix is seeking $40 million from the county to help shoulder the cost.
Efforts have been made to involve the community, with the county hosting free watch parties for Saturday night's marquee race.
Formula One also offered Vegas residents access to discounted race tickets during a one-day sale last month. But some residents were dismayed to learn the discounted resident tickets ($200 apiece, plus fees) were only for Thursday's practice race, not Saturday's main event.
Velotta, the Review-Journal reporter, said many Vegas residents have the impression that the Grand Prix is being staged mainly to enrich the city's casinos and resorts. For example, the Bellagio has sold out its three-day luxury F1 package that included VIP tickets, food and wine from celebrity chefs and access to private viewing decks overlooking the race. It cost $12,000 per person.
"That has irritated a lot of local people that say, 'OK, resorts get richer, but what happens with us?'" he said.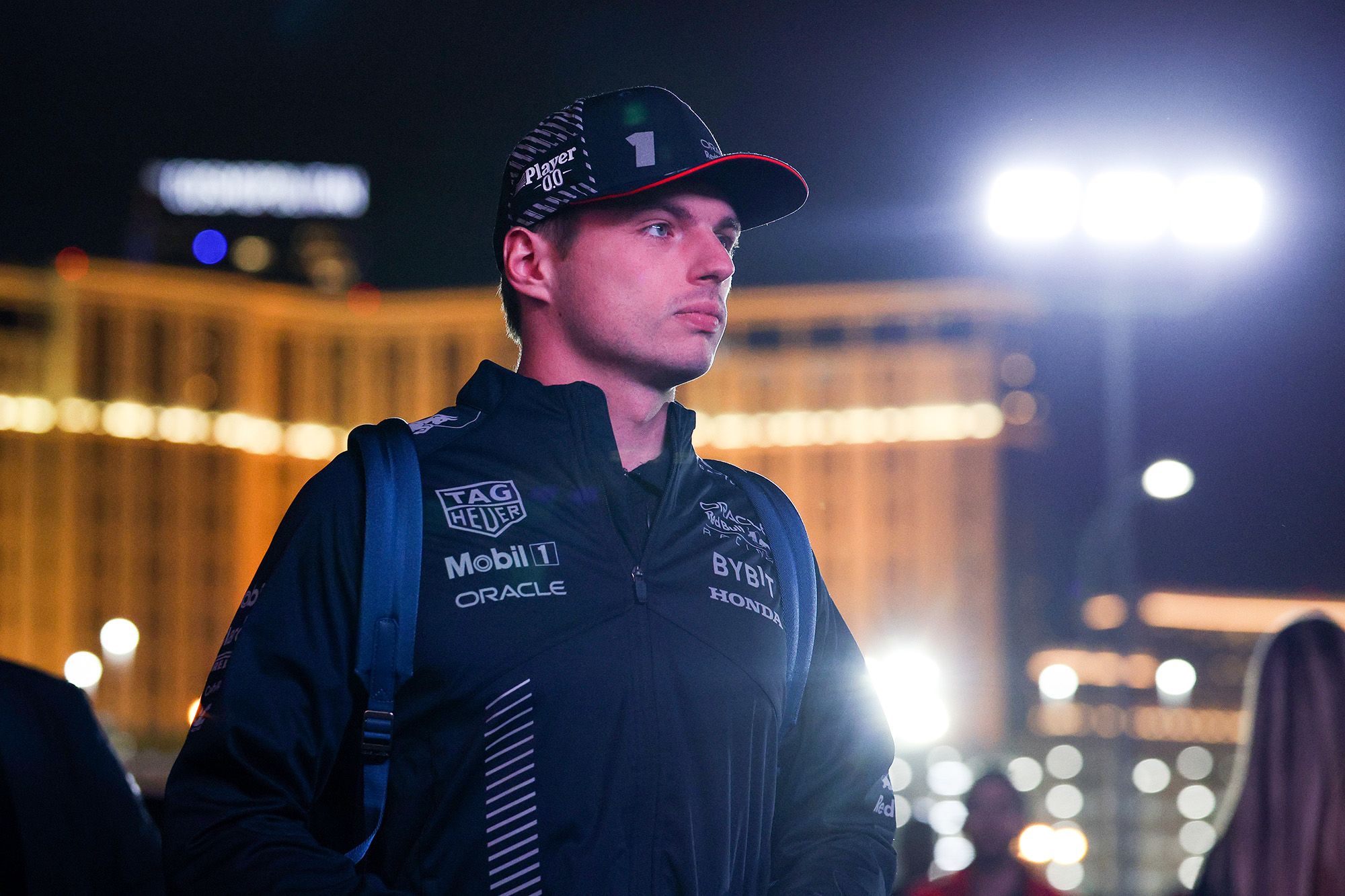 Michael Galloni has lived in Las Vegas since 1978 and told KTNV: "We're the ones that have to live here and get around town. I think (the race) should be free for us."
Ticket prices and Vegas hotel rates dropped in recent weeks after driver Max Verstappen won this year's F1 title last month in Qatar, draining the Vegas Grand Prix of some drama for hard-core racing fans.
And Verstappen himself has been less than enthusastic about the glitzy Vegas F1 event.
"I think it is 99% show, 1% sport," he told reporters on Wednesday, according to Reuters. "It's not really my thing. Some people like a show, I don't like it at all."
But despite the hiccups, the Las Vegas Grand Prix may become an annual thing. The contract between Formula One and Las Vegas officials is for three F1 races over three years, although people on both sides reportedly expect it to be extended beyond 2025.
"We're going to learn from the first year," said Steve Hill, president and CEO of the Las Vegas Convention and Visitors Authority, earlier this month. "From a logistical standpoint, from a financial standpoint, we're going to learn. We all knew going in that the first race was going to be the toughest.
"We recognize how disruptive this first year has been on the community; the workers here and our visitors," Hill added. "This is a game-changing week for Las Vegas, and it will be for years to come."