Golden State Warriors star Draymond Green has been suspended for five games for "forcibly grabbing" Ruby Gobert around the neck during Tuesday's game against the Minnesota Timberwolves, the NBA announced.
The altercation broke out inside the opening two minutes of the match when Warriors guard Klay Thompson and Minnesota forward Jaden McDaniels got into a scuffle, yanking on each other's jerseys and swinging each other around as the teams made their way up the floor.
Several players from both sides rushed over to get involved, before Green barged in and put Gobert in a headlock.
Green, McDaniels and Thompson were all ejected from the game.
The NBA said Green grabbed Gobert around the neck in an "unsportsmanlike and dangerous manner."
"The length of the suspension is based in part on Green's history of unsportsmanlike acts," the NBA said in a statement.
This is Green's fifth suspension in his career. Prior to this week's punishment, Green was suspended for one game without pay after he stamped on the chest of Sacramento Kings' Domantas Sabonis in the first round of the play-offs in April 2023.
The NBA said Green's latest suspension is without pay, meaning he will forfeit $769,970 as a result, per ESPN.
Thompson, Gobert and McDaniels have each been fined $25,000 for their roles in Tuesday's incident.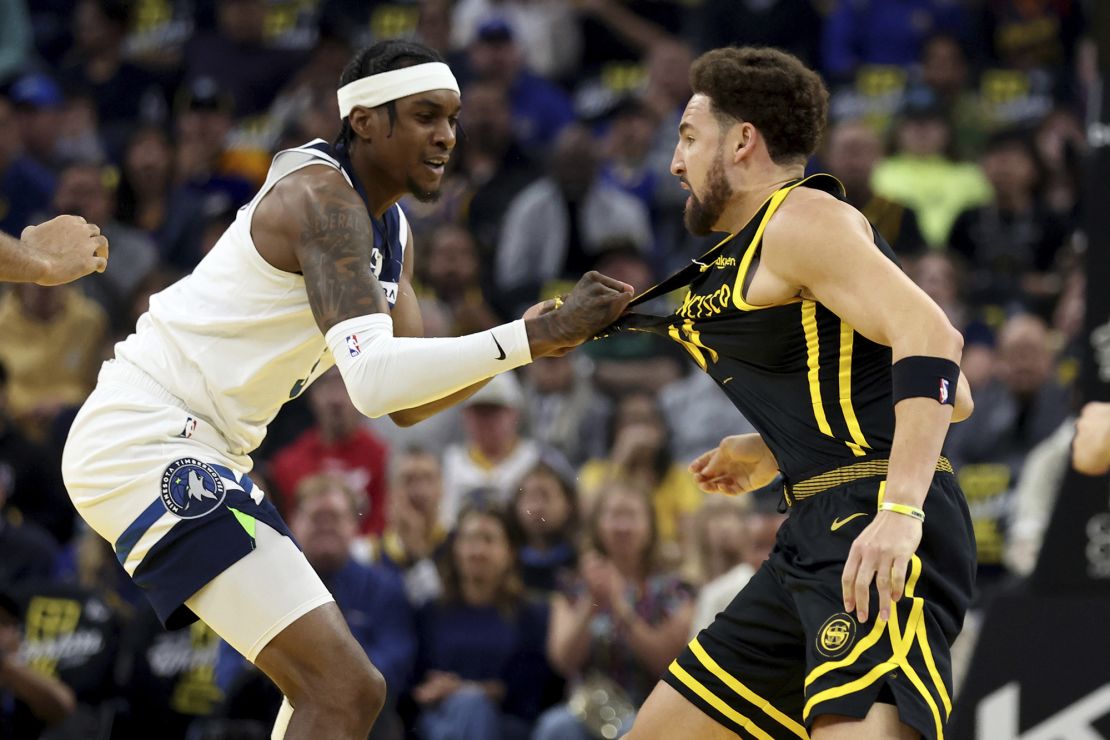 The Warriors have lost four in a row to fall to 6-6 for the season and will now be without Green for the upcoming double header against the Oklahoma City Thunder and matches against Houston Rockets, Phoenix Suns and San Antonio Spurs.
Green's next chance to appear in a game will be on November 29 at the Sacramento Kings.