The Supreme Court justices had a message for the American public Monday as they announced a code of conduct: We hear you, but you really don't get us.
The justices said, right at the start, they were issuing the code because of some confusion – a "misunderstanding" – regarding their ethical obligations.
They avoided any reference to controversy over justices' acceptance of lavish gifts and other controversial off-bench activities that have been highlighted in months of media investigations and congressional scrutiny.
Chief Justice John Roberts, who had struggled for months to persuade all eight of his colleagues to adopt a formal code, was likely aided in his effort by the escalating atmosphere. This code, however limited, does give the justices and their allies, including congressional Republicans, some cover against critics.
"The absence of a Code has led in recent years to the misunderstanding that the Justices of this Court, unlike all other jurists in this country, regard themselves as unrestricted by any ethics rules," the nine justices wrote releasing the document Monday. "To dispel this misunderstanding, we are issuing this Code, which largely represents a codification of principles that we have long regarded as governing our conduct."
The 14-page document offered the first move on a formal statement of practices intended to ensure judicial integrity, and it shows at least implicit recognition of the loss of public confidence, as has been demonstrated in recent polls. But the document left many questions unanswered, including how any of the newly articulated guidelines would be enforced or how people can lodge a complaint about the justices' activities. 
There was also a tone of defiance and defensiveness at the core of the code and accompanying commentary, beginning with the reference to the nine misunderstood justices and the implication that people just don't understand their constraints.
Laced through the materials were mentions of the difficulties the justices face in assessing conflicts or improper influence, for example, because of their heavy caseload and their "permissive" practice of accepting "friend of the court" briefs on cases.
They articulated a new rule related to such amicus curiae briefs that appeared designed to blunt recent criticism of justices' relationships with lawyers and business groups that sponsor such filings, but said recusals aren't necessary.
"Neither the filing of a brief amicus curiae nor the participation of counsel for amicus curiae requires a Justice's disqualification," the court said.
In a separate note of commentary, the court said justices might inadvertently fail to recognize when their conduct undermines confidence in the judiciary. Because of that, they added the word "knowingly" to a provision currently in the code that lower court judges follow.
The high court code revealed Monday says a justice "should neither knowingly lend the prestige of the judicial office to advance the private interests of the Justice or others nor knowingly convey or permit others to convey the impression that they are in a special position to influence the Justice."
In their commentary, the justices explained, "It is not always clear, for example, whether particular conduct undermines, promotes, or has no effect on public confidence in the integrity and impartiality of the judiciary. … This concern is heightened with respect to Canons applicable to Justices of the Supreme Court, given the often sharp disagreement concerning matters of great import that come before the Supreme Court. These Canons must be understood in that light."
Role of the chief
Roberts, who shepherded the effort for a public set of rules, faced internal discord as well as outside pressure.
Some justices, including Elena Kagan and Amy Coney Barrett, had said publicly that they supported a formal ethics code. But Samuel Alito suggested he thought the move was unnecessary, telling The Wall Street Journal in an interview that he already voluntarily follows disclosure statutes that apply to lower court judges.
Earlier in the year, CNN reported that Roberts was having trouble gathering a majority of justices for a formal code, let alone the unanimity produced on Monday.
In April, Roberts had tried to answer the public and congressional criticism by sending a statement of ethics principles and practices to the Senate Judiciary Committee. It said the nine justices "reaffirm and restate" those principles. The document included an appendix of judicial ethics authorities that the justices said they consulted.
The move failed to appease Democratic senators and court watchdog groups.
On Monday, Roberts and his colleagues went further by saying they were actually "promulgating this Code of Conduct to set out succinctly and gather in one place" the rules the justices would follow. The court said it would continue to assess whether it needed to do more on the subject.
Yet, it also made plain it sees many constraints to determining whether conflicts of interest exist.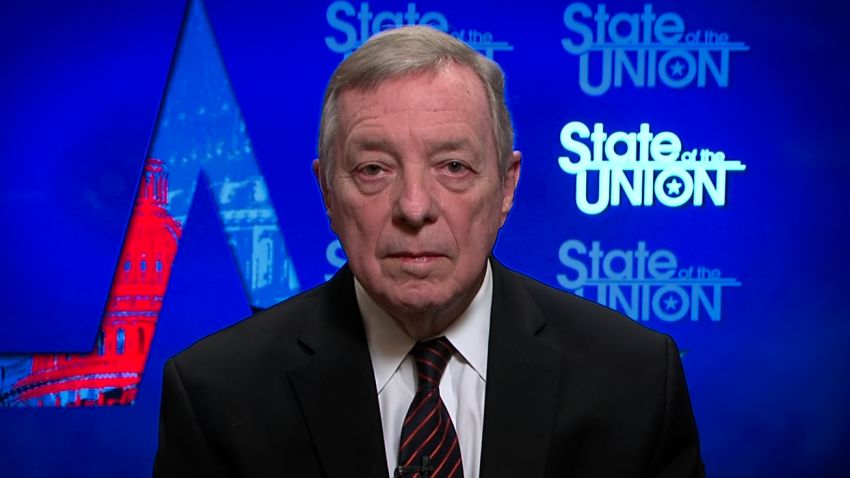 'It embarrasses me': Senate Judiciary chair on Justice Thomas revelations
Most significantly, the materials said nothing about an enforcement mechanism or how anyone could lodge a complaint about justices' activities. 
But they emphasized the sheer volume of appeals that reach their door, 5,000 to 6,000 petitions from parties that have lost their case in lower courts. Most are rejected out of hand.
"Roughly 97 percent of this number may be and are denied at a preliminary stage, without joint discussion among the Justices, as lacking any reasonable prospect of … review. Recusal issues must be considered in light of this reality." It also emphasized that in some instances, more than 100 amicus briefs are filed in a single case, and added, "in light of the Court's permissive amicus practice, amici and their counsel will not be a basis for an individual Justice to recuse."
News organizations have ramped up their investigative coverage of the justices in recent months. ProPublica has particularly brought to light luxurious travel and other benefits that Justice Clarence Thomas received from wealthy conservatives. Thomas has rejected any suggestion of impropriety, and his lawyer in August described criticism of the justice as "political blood sport."
Much of the condemnation of the justices' lack of a binding ethics code has followed a series of ideologically and politically charged rulings by the conservative majority, most notably the June 2022 reversal of Roe v. Wade, which had made abortion legal nationwide.
But before that, for nearly five years, the justices had wrestled with how to respond to complaints over the absence of any written code of conduct. It was difficult to know what obligations the justices even accepted.
With Monday's foundational document, the justices have moved forward. The issue now is whether the action will alter the public perception of the court or change how the justices conduct themselves.