The White House on Tuesday released photos showing the small bag of cocaine found in a locker at the White House this summer.
The photos show a small bag of cocaine inside a locker near the White House's West executive entrance and were obtained by CNN from the United States Secret Service through a FOIA request.
The Daily Mail first published the photos.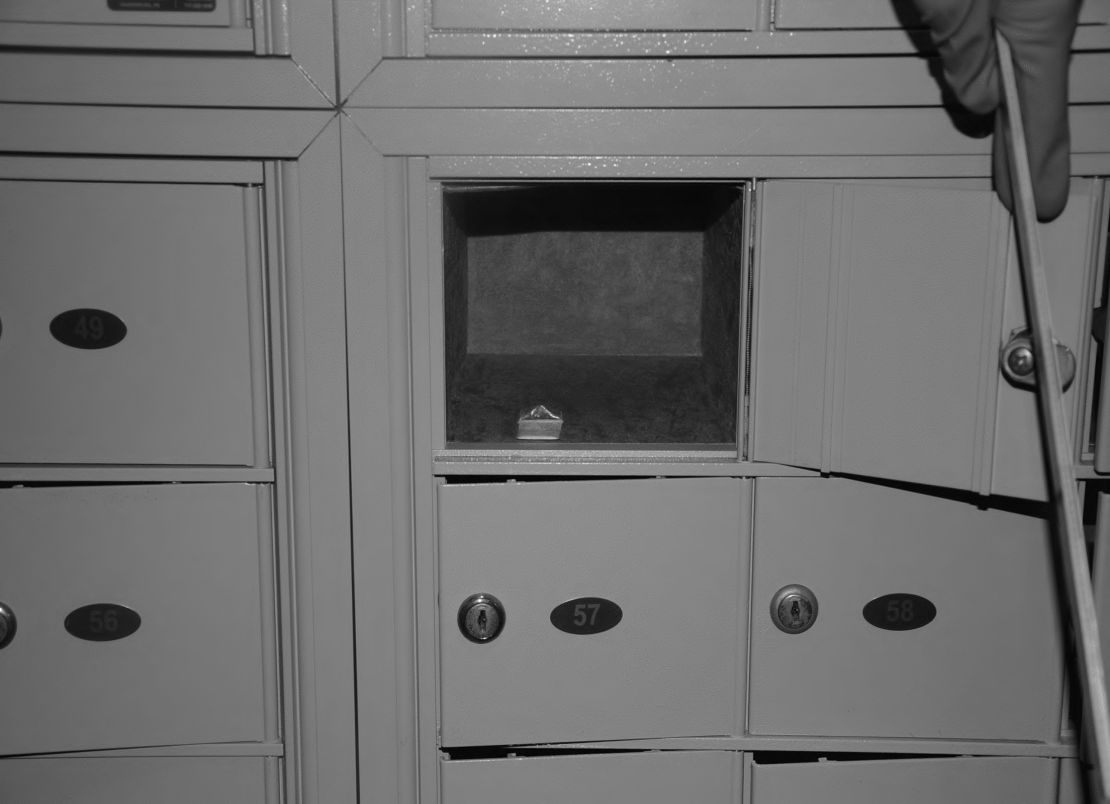 CNN reported in July that cocaine was found in a cubby near the ground floor entrance to the West Wing where staff-led tours of the White House pass through on their way into the building.
The Secret Service launched an investigation into the small bag of cocaine, but was unable to identify a suspect, according to a statement at the time.
A source familiar with the investigation told CNN at the time that the leading theory remains that it was left by one of the hundreds of visitors who entered the West Wing that weekend for tours and were asked to leave their phones inside those cubbies.