Dressing up an old Agatha Christie-style mystery with modern trappings certainly worked for "Knives Out" but does considerably less in "A Murder at the End of the World." Created by the team behind "The OA," the Hulu limited series sequesters its characters in the snowy wilds of Iceland, while stumbling through its whodunit with bloated episodes and prolonged flashbacks.
The unlikely Hercule Poirot here is Darby Hart ("The Crown's" Emma Corrin), who, in the past, had devoted herself to solving cases involving the unidentified dead with her then-boyfriend (Harris Dickinson), capitalizing on her father's experience as a medical examiner.
Jump ahead, and Darby is surprised to receive an invitation from a reclusive billionaire, Andy (Clive Owen, channeling any number of eccentric moguls), to be held at a remote, undisclosed location.
Whisked off to luxury accommodations nestled in the middle of nowhere, the nine guests turn out to be an eclectic bunch, hosted by Andy, his wife (Brit Marling) and their young son. Equipped with all kinds of high-tech, almost-sci-fi-level gadgetry, the discussion focuses on the climate crisis and efforts to address it, as well as artificial intelligence and other space-age conveniences, all against a visually striking backdrop.
Soon enough, though, someone turns up dead, launching Darby into bloodhound mode, while triggering a barrage of flashbacks that, like everything else here, drag on far too long.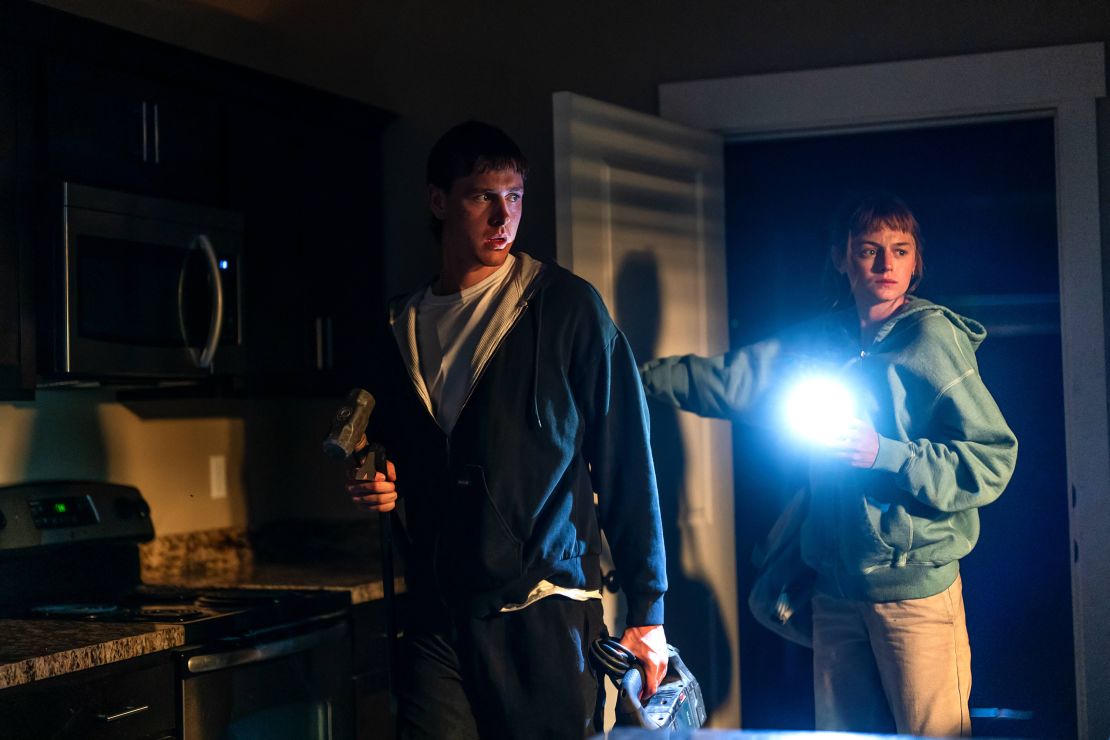 Indeed, after opening to the haunting strains of the Doors song "The End," "A Murder at the End of the World" yields consistently diminishing returns, with the initial distinctiveness of the setting fading as the mystery mounts.
Marling and Zal Batmanglij created, wrote and direct the seven-episode show, whose co-stars include Edoardo Ballerini, Alice Braga, Joan Chen, Raúl Esparza, Jermaine Fowler, and Ryan J. Haddad. While the characters represent titans in their respective fields, few of them, including Darby, pop enough to stoke much interest in who lives or dies – or who might want to eliminate them and the possible motives.
Nor does Corrin's Darby exhibit the qualities we have come to associate with sleuths in these situations, even allowing for her amateur status, as she stumbles from one crisis to the next.
As has been demonstrated time and again, the advantages of a limited series – the ability to flesh out stories in more leisurely fashion – can work against them when there's a clear lack of narrative momentum.
With hour-plus episodes Marling and Batmangli fall into that trap, and despite its provocative ideas and unusual if inordinately chilly setting, "A Murder at the End of the World" gets snowed under and never manages to plow its way out.
"A Murder at the End of the World" premieres November 14 on Hulu.