Editor's Note: Sign up for CNN's Meanwhile in China newsletter which explores what you need to know about the country's rise and how it impacts the world.
Xi Jinping has a plan for how the world should work, and one year into his norm-shattering third term as Chinese leader, he's escalating his push to challenge America's global leadership — and put his vision front and center.
That bid was in the spotlight like never before last month in Beijing, when Xi, flanked by Russian President Vladimir Putin, United Nations Secretary General Antonio Guterres, and some two dozen top dignitaries from around the world, hailed China as the only country capable of navigating the challenges of the 21st century.
"Changes of the world, of our times, and of historical significance are unfolding like never before," Xi told his audience at the Belt and Road Forum. China, he said, would "make relentless efforts to achieve modernization for all countries" and work to build a "shared future for mankind."
Xi's vision — though cloaked in abstract language — encapsulates the Chinese Communist Party's emerging push to reshape an international system it sees as unfairly stacked in favor of the United States and its allies.
Viewed as a rival by those countries as its grows increasingly assertive and authoritarian, Beijing has come to believe that now is the time to shift that system and the global balance of power to ensure China's rise — and reject efforts to counter it.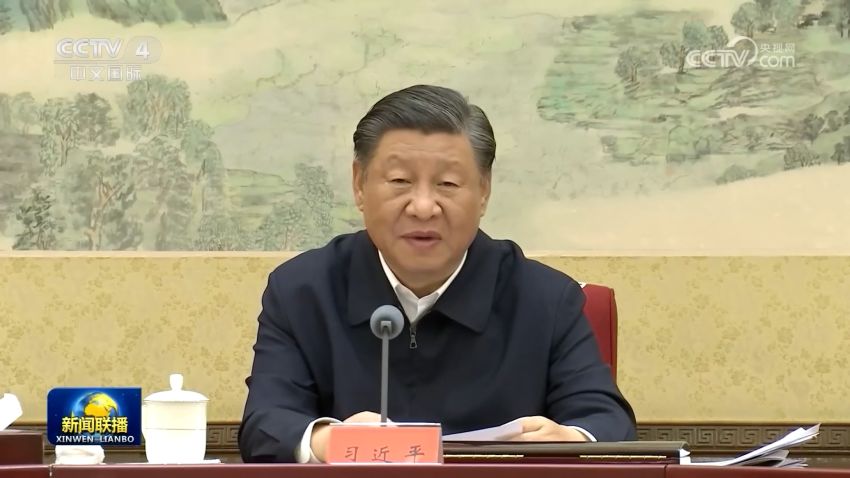 Hear President Xi's message to women amid declining birth rates in China
In recent months, Beijing has promoted its alternative model across hefty policy documents and new "global initiatives," as well as speeches, diplomatic meetings, forums and international gatherings large and small — as it aims to win support across the world.
For many observers, this campaign has raised concern that a world modeled on Beijing's rules is also one where features of its iron-fisted, autocratic rule — like heavy surveillance, censorship and political repression — could become globally accepted practices.
But China's push comes as American wars overseas, unstable foreign policy election-to-election, and deep political polarization have intensified questions about US global leadership. Meanwhile pressing issues like climate change, Russia's war in Ukraine and Israel's assault on Gaza have sharpened discussion over whether the West is taking the right approach to respond.
All this coincides with longstanding calls from countries across the developing world for an international system where they have more say.
Many of those countries have substantially enhanced their economic ties with Beijing during Xi's rule, including under a decade of his up to $1 trillion global infrastructure building drive, which leaders gathered to celebrate last month in the Chinese capital.
It remains to be seen how many would welcome a future that hews to China's worldview — but Xi's clear push to amplify his message amid a period of unrelenting tensions with the Washington elevates the stakes of the US-China rivalry.
And as the procession of world leaders who have visited Beijing in recent months, including for Xi's gathering last month, make clear: while many nations may be skeptical of a world order pitched by autocratic China — others are listening.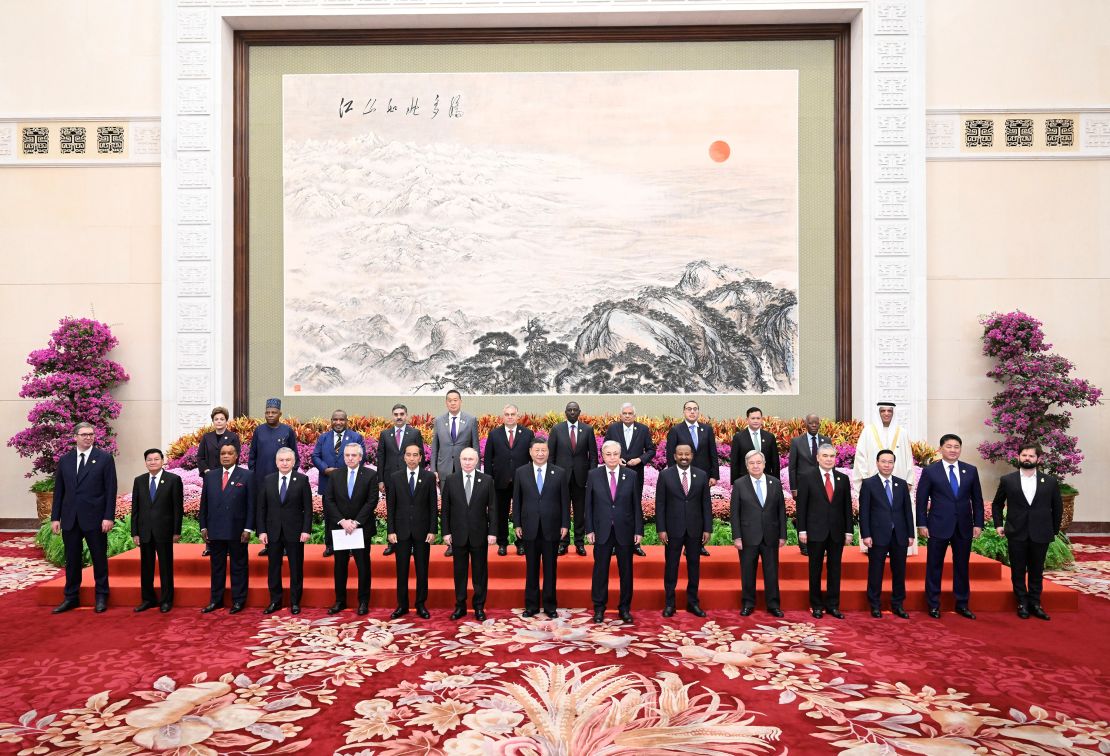 'Shared future'
A more than 13,000-word policy document released by Beijing in September outlines China's vision for global governance and identifies what it sees as the source of current global challenges: "Some countries' hegemonic, abusive, and aggressive actions against others … are causing great harm" and putting global security and development at risk, it reads.
Under Xi's "global community of shared future," the document says, economic development and stability are prioritized as countries treat each other as equals to work together for "common prosperity."
In that future, they'd also be free of "bloc politics," ideological competition and military alliances, and of being held responsible for upholding "'universal values' "defined by a handful of Western countries," the document says.
"What the Chinese are saying … is 'live and let live,' you may not like Russian domestic politics, you might not like the Chinese political regime — but if you want security, you will have to give them the space to survive and thrive as well," said Yun Sun, director of the China program at the Stimson Center think tank in Washington.
This vision is woven through three new "global initiatives" announced by Xi over the past two years focusing on development, security and civilization.
The initiatives echo some of Beijing's long-standing talking points and are largely short on detail and heavy on rhetoric.
But together, analysts say, they present a case that a US-led system is no longer suited for the current era — and signal a concerted push to reshape the post-World War II order championed by it and other Western democracies.
That current international framework was designed to ensure, in theory at least, that even as governments have sovereignty over their countries, they also share rules and principles to ensure peace and uphold basic political and human rights for their populations.
China has benefited from that order, supercharging its economy off World Bank loans and expanded opportunities under the World Trade Organization, which Washington backed Beijing to join in 2001 in the hope it would help liberalize the Communist country.
Just over two decades later, Beijing is chafing under it.
The US and its allies have watched warily as Beijing has not only grown economically competitive, but increasingly assertive in the South China Sea and beyond and more repressive and authoritarian at home.
This has driven Washington's efforts to restrict Chinese access to sensitive technology and impose economic sanctions, which Beijing sees as bald-faced actions to suppress and contain it.
The US and other nations have decried Beijing's intimidation of the self-ruling democracy of Taiwan and tried to hold it to account for alleged human rights violations in Tibet, Hong Kong, and Xinjiang, the latter of which a UN human rights office last year said could amount to "crimes against humanity" — a charge Beijing denies.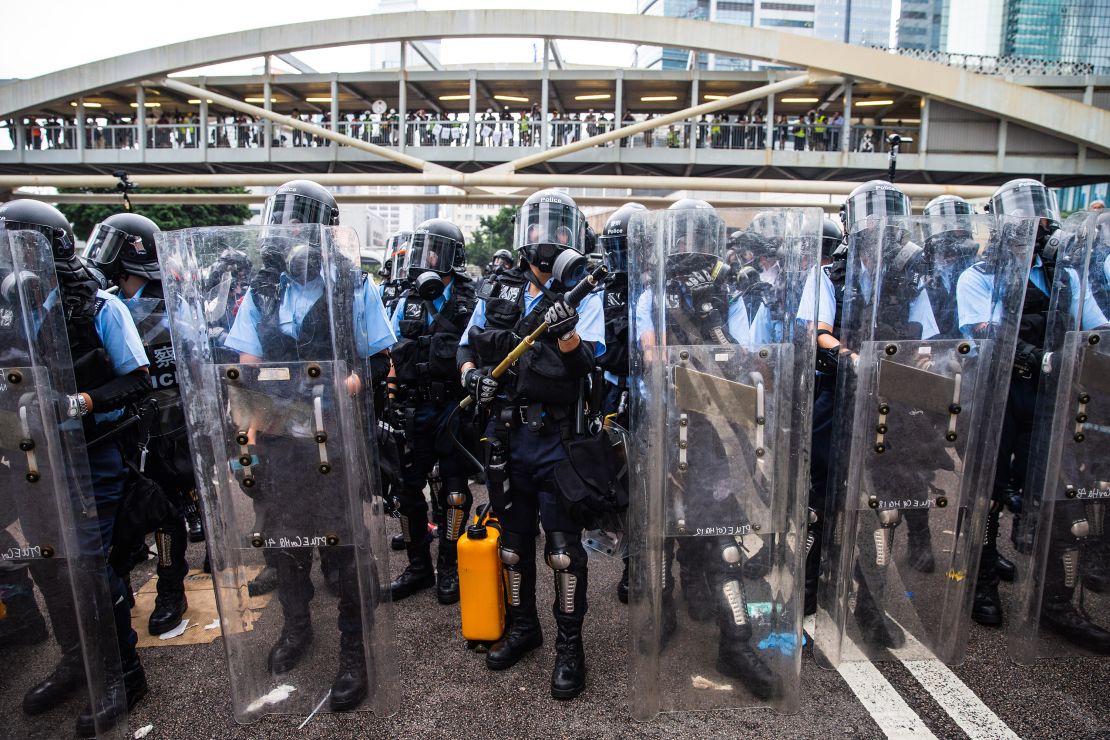 In response, Xi has ramped up longstanding efforts to undercut the concept of universal human rights.
"Different civilizations" had their own perceptions of shared human "values," Xi told leaders of political parties and organizations from some 150 countries earlier this year as he launched China's "Global Civilization Initiative." Countries wouldn't "impose their own values or models on others" if China were setting the agenda, he implied.
This builds on Beijing's argument that governments' efforts to improve their people's economic status equates to upholding their human rights, even if those people have no freedom to speak out against their rulers.
It also links to what observers say is growing confidence among Chinese leaders in their governance model, which they see as having played a genuinely positive role to foster economic growth globally and reduce poverty — in contrast to a US that has waged wars, sparked a major global financial crisis and faces fraught politics at home.
"All this makes China think America is quickly declining," said Shanghai-based foreign policy analyst Shen Dingli, who says this feeds Xi's drive not to overturn the existing world order, but revamp it.
Beijing, he added, sees the US as merely "paying lip service" to the "liberal order" to hurt other countries.
"(China asks) 'who is more prone to peace and who is less capable of leading the world?' This has beefed up China's self-image, (and this idea that) 'We are great and we should be greater — and we should let the world realize it's our time,'" he said.
Who's listening?
For strongmen leaders and autocratic governments, Xi's vision has obvious appeal.
While Russia's Putin, accused of war crimes and continuing his brutal invasion of neighboring Ukraine, and Afghanistan's Taliban leaders are shunned in the West, both were welcomed to Xi's table of nations in Beijing last month.
Just weeks earlier, Syrian dictator Bashar al-Assad — who has been accused of using chemical weapons against his own people — was feted at the Asian Games in Hangzhou, where he arrived on a Chinese-chartered jet and visited a famous Buddhist temple.
A headline in the state-run Global Times portrayed Assad's visit as one from the leader of a "war-torn country respected in China amid Western isolation" — providing a glimpse into the through-the-looking glass scenarios that could become the norm if Xi's world view gains traction.
But Beijing's broader argument, which implies that a handful of wealthy, Western countries hold too much global power — resonates with a wider set of governments than just those at loggerheads with the West.
Those concerns have come into sharper focus in recent weeks as global attention has focused on Israel's relentless assault on Gaza following the October 7 attack on its territory by Hamas. The US has been in the minority opposed to broad global backing for an immediate humanitarian truce — and its support of Israel is seen in much of the world as enabling the country to continue its retaliation, despite mounting civilian casualties.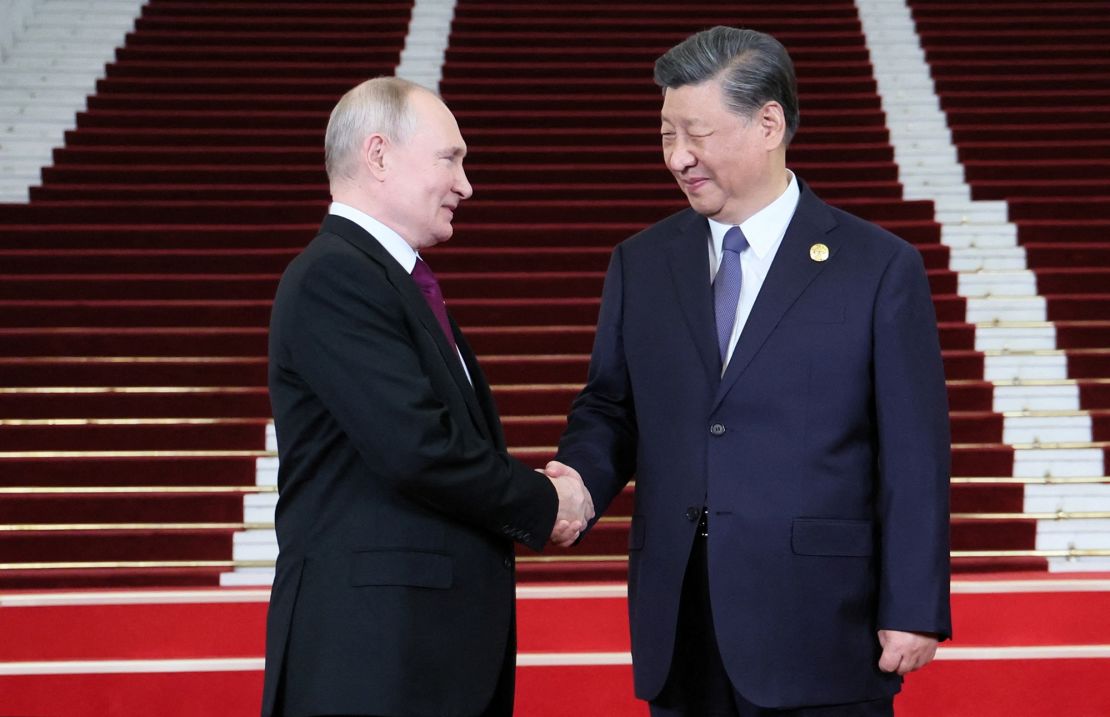 In recent years, even some countries that have for decades embraced a close partnership with the US have drawn closer to China and its vision.
"Pakistan aligns with Chinese leader Xi Jinping's view that a new global era is emerging, characterized by multipolarity and a departure from Western dominance," said Ali Sarwar Naqvi, a former Pakistani ambassador, now executive director of the Center for International Strategic Studies in Islamabad.
But there are also many governments that remain wary of its politics and ambitions, or of appearing to side with Beijing over the West.
"We've kept our relationship with all nations open," Papua New Guinea Prime Minister James Marape told CNN on the sidelines of the Belt and Road Forum last month, where he delivered a speech calling for more green energy investment in his country under the China-led initiative.
"We relate to the West, we relate to the East … We maintain a straight line, we don't compromise our friendship with all people," he said.
And while others may be ready to back China in calling for a more representative international system — there are questions about what that means under Beijing's leadership.
"China can count on Brazil day and night to say that multilateralism is important, and we have to revisit global governance … however, there's a very important 'but,'" according to Rubens Duarte, coordinator of LABMUNDO, a Brazil-based research center for international relations.
He points to questions circulating within some countries, like Brazil, about why China is now championing concepts promoted in the Global South for 70 years — and claiming them as its own.
"Is China really trying to promote multipolarity — or does China just want to (become a) substitute (for) US influence over the world?" he asked.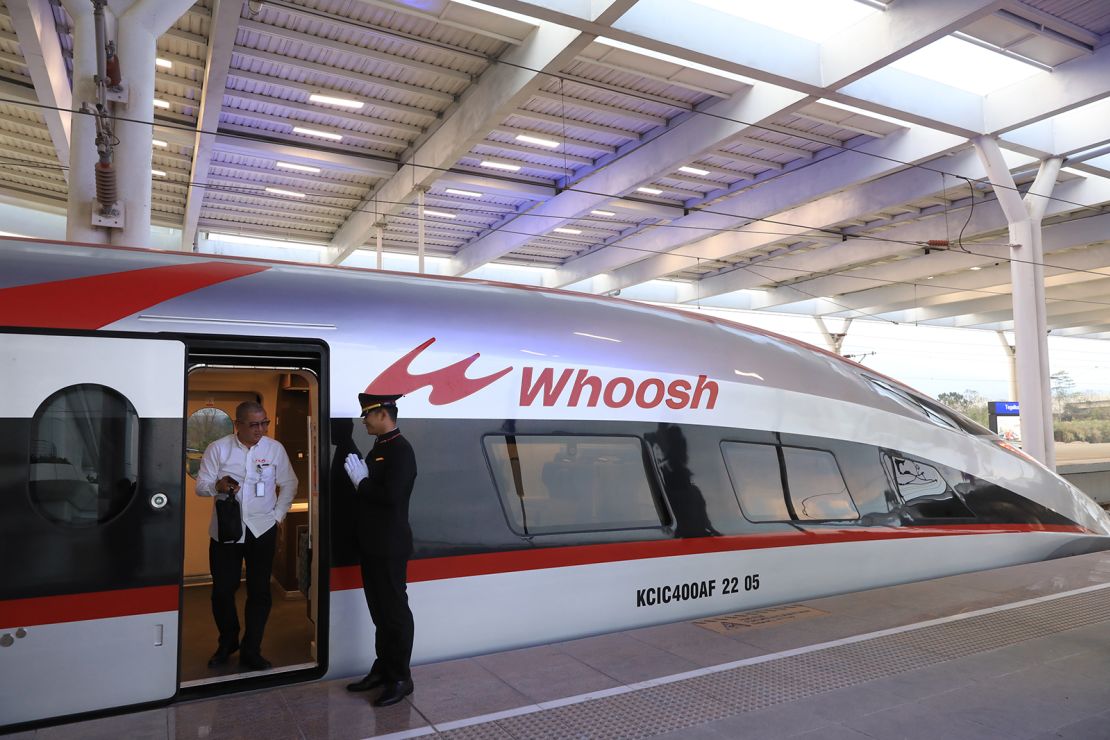 Expanding ambitions
For decades, China has built its international influence around its economic clout, using its own rapid transformation from a deeply impoverished country to the world's second largest economy as a model it could share with the developing world.
It was in this vein that Xi launched his flagship Belt and Road financing drive in 2013, drawing dozens of borrowing nations closer to Beijing and expanding China's international footprint a year after he became leader with the pledge to "rejuvenate" the Chinese nation to a place of global power and respect.
"China's traditional (foreign policy) thinking was very heavily focused on economic capability as the foundation for everything else. When you become an economic power, you also naturally acquire greater political influence and soft power, et cetera — everything else will fall in line," said Tong Zhao, a senior fellow at the Carnegie Endowment for International Peace think tank in Washington.
But as China's economic rise has come alongside geopolitical friction with the US and its allies, Beijing has seen the need to expand its vision "and tackle geopolitical issues as well," Zhao added.
The war in Ukraine has only heightened this dynamic. China's key economic partners in Europe tightened ties with the US and reassessed their relationships with Beijing after it refused to condemn the Kremlin's invasion, while at the same time Washington shored up relations with allies in Asia.
This "served as a wake-up call to the Chinese that the great power competition with the United States, ultimately, is about (winning over) the rest of the world," said Sun from the Stimson Center in Washington.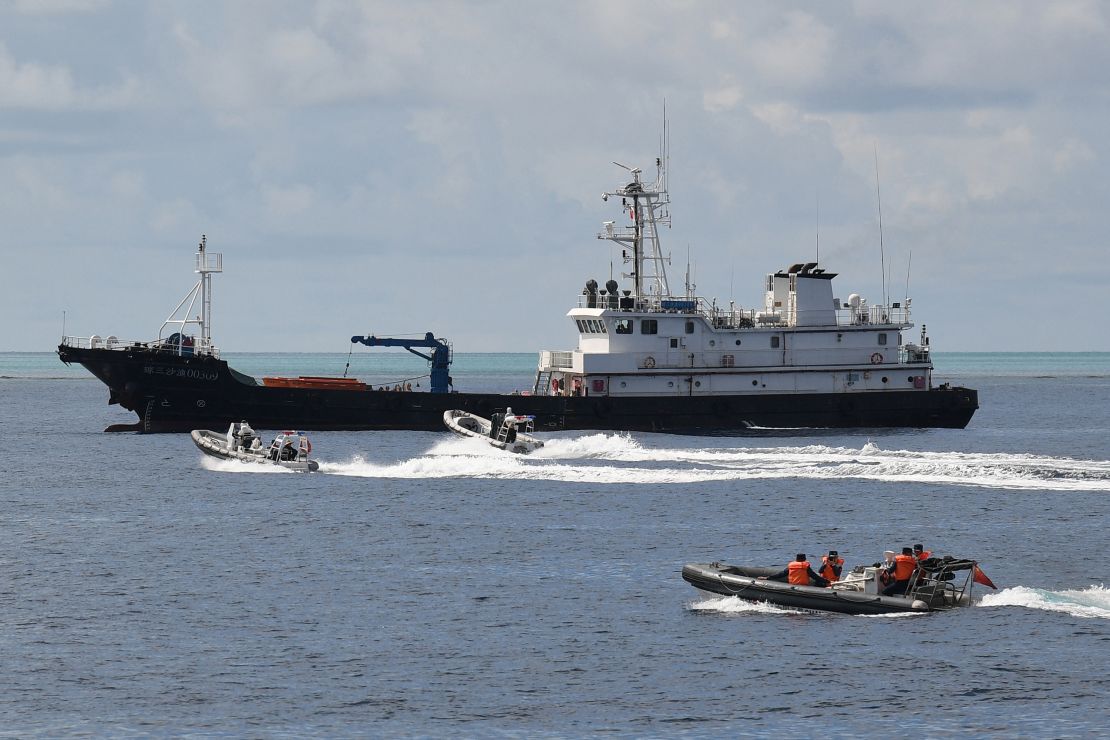 Then, faced with mounting pressure from the West to condemn Moscow's invasion of a sovereign country, Beijing instead used the moment to argue its own view for global security.
Two months after Russian troops poured into Ukraine, Xi announced China's "Global Security Initiative," declaring at an international conference that "bloc confrontation" and "Cold War mentality" would "wreck the glo