To borrow from one of their hits, it "Feels Good" to see Tony! Toni! Toné! still performing together.
It's been more than 25 years since D'wayne Wiggins, Raphael Saadiq and Timothy Christian Riley last toured together, and the trio recently spoke with CNN about being back on the road.
"There's nothing like being at home and being on stage together is like being at home in our living room," Wiggins said. "Timing is everything."
The group released their debut album, "Who?" in 1988 and went on to become one of the premiere R&B/Soul acts of the 1990s.
Their hits, including "Anniversary,""It Never Rains (in Southern California)" and "Just Me and You" (also the name of their current tour), are now classics. The three singers have survived time and solo projects to stay close in ways that have escaped many other groups like them.
Wiggins said they have learned from artists like Earth Wind and Fire to hone their craft with time.
"It's about building a brand," Wiggins said. "Not many R&B or even in hip-hop artists understand that, but we do."
Saadiq said they appreciate their audience has stayed with them.
"If you listen to history, you hear people talk about longevity, but there's no way that you can know. You just kind of hope for the best," he said. "But you try to make as much quality music as you can."
And while it may sound cliche, Riley said they truly do have a brotherhood.
"We really have been a unit since way before we even had a record deal. You know, just basically me and Rafael's playing in church and playing in like different bands," he said. "And then we got this going – and it got to going and going and going – but it's a family."
Saadiq agreed, crediting the success he's had as a solo artist to the foundation he built with his Tony! Toni! Toné! collaborators.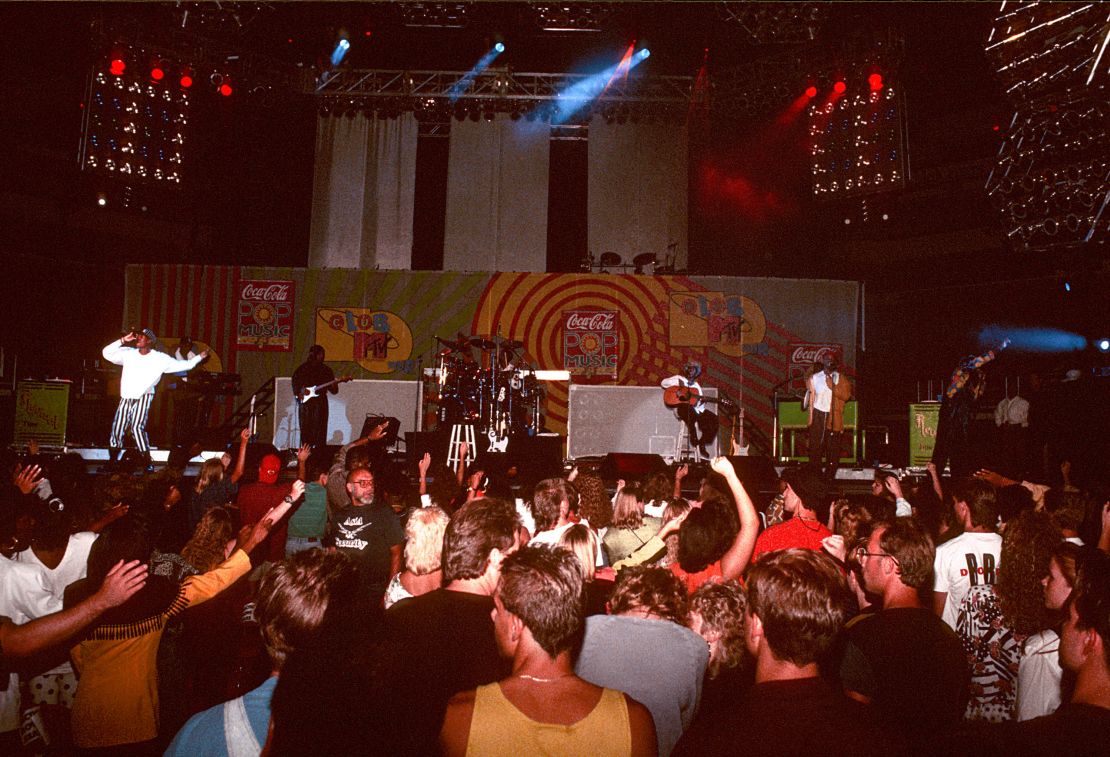 "It's a lot of great memories, a lot of comradery. Even with us riding on the bus, hanging out, talking, and it's like taking us back to day one," he said. "I could've never had a successful solo career if I hadn't had D'wayne and Tim in the beginning to go out in front of people and perform and develop skills, to write music. This is where it started and this is how it should be."
A new generation of fans have been discovering their music, in part, perhaps, because their song "Feels Good" is on the soundtrack for the new Jamie Foxx Prime Video film, "The Burial." Foxx is a longtime supporter of the group, they said, and Wiggins ended up on the movie set in New Orleans.
The film tells the story of a funeral home owner, played by Tommy Lee Jones, fighting to save his business with the help of a flashy lawyer, played by Foxx. The movie also touches on themes of race, friendship and corporate greed.
"Stories like this need to be told, told through the right lens," Wiggins said. "Jamie is a sharp dude and he's passionate about keeping our stories alive."
Wiggins also took on the question as to whether it's true, as their 1990 song states, "It never rains in Southern California."
"Not when you're with the right one," he said laughing. "That's what the song is about."