After bland western prequels to his flagship drama "Yellowstone," producer Taylor Sheridan finds marginally more fertile territory in "Lawmen: Bass Reeves," a series that will devote each season to a different frontier lawman or outlaw. While the pacing still has a hitch in its giddy-up, the subject matter and star, featuring David Oyelowo as the Black 19th-century US marshal, gives the show some historical kick.
Capitalizing on the eight-episode format, the Paramount+ series opens with the jarring sight of Bass Reeves, an enslaved Black man, fighting in the Confederate Army, serving his borderline crazy master George Reeves (played by Shea Whigham, not to be confused with a TV Superman). Eventually, Bass escapes, hiding out during the remaining days of the Civil War before settling down and trying his hand at farming.
Jump ahead to 1875, when a gruff US marshal (Dennis Quaid) crosses Bass' path, enlisting him to help track down a wanted fugitive. Although the two butt heads, the marshal recommends Reeves for a permanent law-enforcement gig, calling him "the most earnest man I have ever met."
Like most Sheridan-produced series, that square-jawed earnestness essentially defines the show, and dramatically flattens it out. Yet those qualities sound good to Judge Parker (Donald Sutherland, now 88, continuing Sheridan's streak of casting venerable stars), telling the new marshal, "I need a man with a good gun and a straight spine."
Developed by Chad Feehan ("Ray Donovan"), and counting Oyelowo among the executive producers, "Bass Reeves" again focuses on manly men of few words and strong principles in tough, gritty times. What distinguishes the series, largely, is choosing Reeves to inaugurate the concept, bringing race and moral ambiguity into the formula in a way that enriches it, if only moderately so.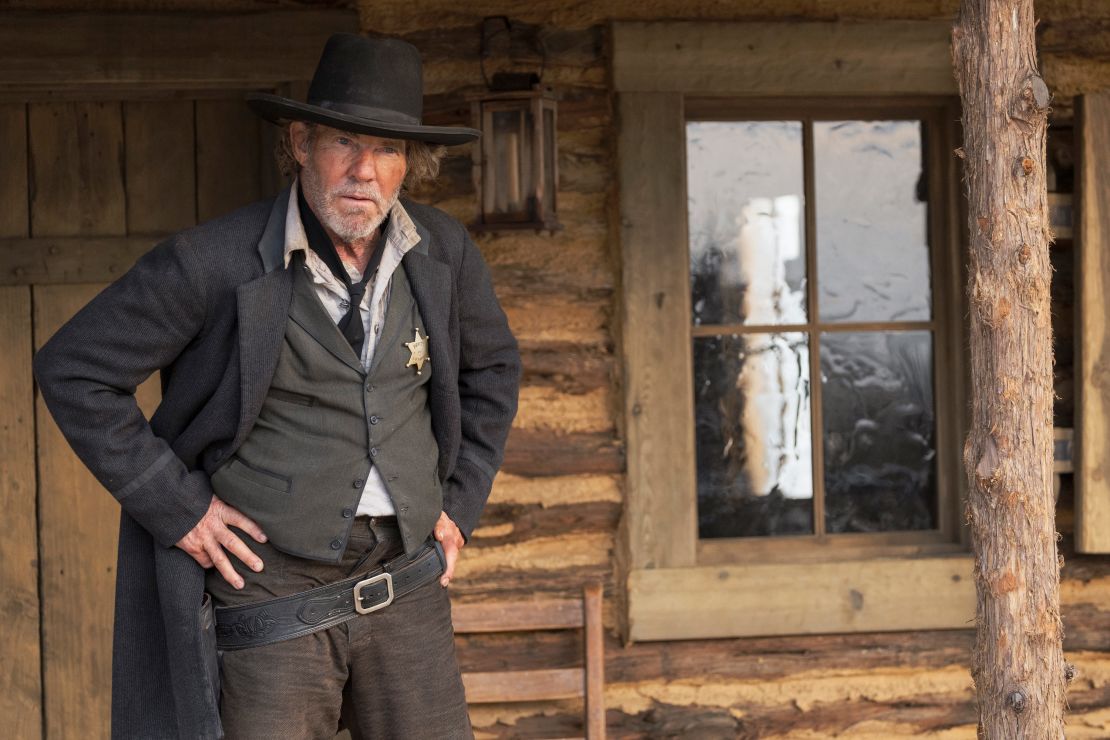 The popularity of Sheridan's brand has caused his Paramount portfolio to balloon to Dick Wolf-like proportions, including "1883," "1923," "Mayor of Kingstown," "Tulsa King" and "Special Ops: Lioness." The "why" of that frankly remains something of a mystery, beyond the fact that there's always a market for comfort food, garnished in "Yellowstone's" case with slick soap-opera trappings.
Having defined and dominated the early days of TV, there is something to be said for the small-screen western mounting a comeback, another example of everything old being new again.
The single-season anthology format – much like National Geographic's "Genius" – also seems like an especially good idea, offering the means of taking a relatively deep dive into a historical figure with the promise of exploring new faces from the Old West in each edition. As a bonus, it's a great way to attract stars who might not otherwise want to commit to an open-ended run.
In that context, "Bass Reeves" kicks off what Paramount clearly hopes will be an ongoing franchise with a solid if unspectacular opening salvo, without fully doing justice to its intriguing subject. The real test, frankly, will come when "Lawmen" tries to reload.
"Lawmen: Bass Reeves" premieres November 5 on Paramount+.