Jenny Nguyen-Don was craving some chicken.
It was earlier this year, and Nguyen-Don, who was living in London at the time, had also been talking to this guy on Hinge, a dating app, for about a month. So, she thought: Two birds, one stone. She shot him a text asking if he wanted to meet her that night; he agreed.
The two exchanged messages while Nguyen-Don got ready — he mentioned he had to make a quick stop on the way, but Nguyen-Don was already on the train, with no service. She didn't get his message until she arrived.
That's when she noticed something strange. When she went to text him, his profile picture on WhatsApp was gone, and her messages weren't going through. The realization dawned on her: Because she hadn't replied, he'd blocked her.
Confused, she texted him again, and then messaged him through the dating app. That's when, suddenly, his WhatsApp profile picture came back; her messages suddenly sent.
When the two met up, she confronted him. He denied ever blocking her, but the damage was done. They continued with the date, but it was "awkward," Nguyen-Don, 29, told CNN. They parted after about an hour.
"After that I was just like, what a loser. And he was 36 years old!" Nguyen-Don said, in a TikTok video about the date.
That video went viral, and not just on TikTok, where more than 5 million people tuned in. Commenters were shocked: "He blocks you because you didn't respond within like 20 minutes?" one asked, bewildered.
In other corners of the internet, the video was held up as an example of just how bad modern dating has become. On X, formerly known as Twitter, one person said: "We're in the PITS."
Many people agreed, and it's hard not to see their point. With thousands of options at your fingertips, many people looking for relationships claim that apps have made dating a slog — an endless journey of swiping, recycled small talk and inevitable ghosting.
"Dating on the apps, it's ruined dating a bit," Nguyen-Don, who works as a digital marketing manager, said. "Everyone is so spoiled for choice."
But, she continued, the apps are just a tool. Are they really to blame?
The apps commodified dating. Users say that's not a good thing
Nguyen-Don getting blocked on WhatsApp isn't the only bad dating story to go viral this year. Alexis Dougé became entangled in her own viral nightmare, after a man she met on Tinder stole a pair of $1,000 designer shoes from her apartment.
Not only did her story rake in over a million views on TikTok, it made national headlines — becoming so popular that the guy, dubbed "Tabi Swiper" for the shoes he stole, eventually returned them. He never apologized, Dougé, a 25-year-old social media coordinator, told CNN.
People have been stealing long before the invention of apps. But the incident — and others like it — may underlie something more sinister. If someone is just a profile picture on an app, rather than a full human, it might be easier to treat them as such. There's a "loss of care," said Dougé, who's been using the apps for about five years.
"Care in a way that I care about you as a person, in that you have emotions I care about," she said. "There's so many options, there's so many people, you start to lose that care in one another. You don't have to invest in learning this person's feelings, because there's another."
Online dating is inherently disconnected. You swipe on a profile — usually a handful of pictures, some basic information, and a few answers to prompts. All of this is supposed to give you a sense of the person on the other side of the screen, a hint at who they are and whether you could work out. This all happens in seconds.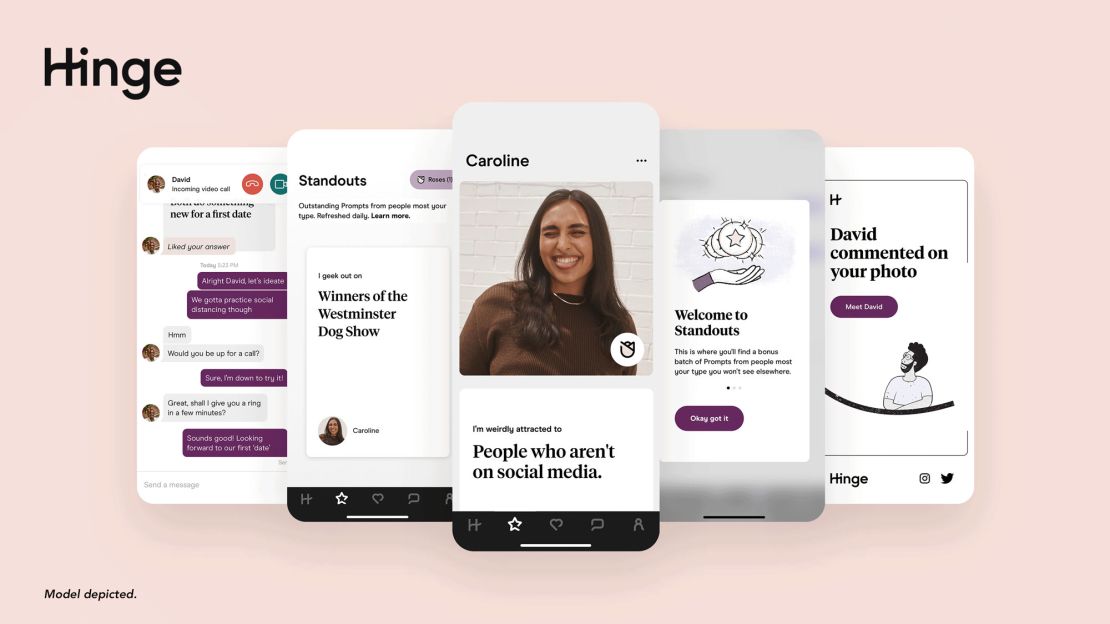 Human beings are abstract, said Benson Zhou, an assistant professor at New York University Shanghai who studies sexuality and digital media. On apps, though, appearances can play a larger role. He used Grindr, a dating app for men meeting other men, as an example. The actual person becomes muddled, replaced instead by data points like height and weight.
"The person is not that concrete," he said. "They're reflected through numbers."
Dating has always been superficial, Zhou said. The difference now is the fixation of appearance and those data points, which have become a dominant part of the apps. After all, the first thing you see while swiping is a picture.
"The… design of those dating apps should definitely be held accountable for this kind of dating culture," Zhou said. "That's what they want to direct the user's attention to, and that's what is prioritized."
This can also be minimizing. When boiling down your entire person into a single picture and a few quirky responses, subtleties are bound to get lost, said Brian, 30, who is using a pseudonym for privacy. Instead, people become a stereotype — say, a "foodie" or "sporty."
That minimization can have consequences. Like many people, Brian, a civil engineer in Atlanta, approached dating with a list of qualities he wanted the other person to have. Being active and outdoorsy was important to him, something he used to view as a dealbreaker. That mindset was reinforced by the apps, he said. If there was someone who wasn't athletic, why bother dating them when so many other options were just a swipe away?
"Now, I realize that isn't a real dealbreaker," he said. "A person is not so one dimensional that if they say they're not athletic, they'll never go outside. People change, and they're capable of doing things outside their comfort zones."
For his own mental health, Brian told CNN he's been waning off the dating apps, preferring instead to try to make connections in real life. And he's not the only one fatigued by the dating app game.
Foyin Ogunrombi, 27, is a social media content creator in Johannesburg, South Africa. After more than four years on the apps, Ogunrombi said she's experienced it all, from drug dealers to pictures of genitals.
But the most repeated atrocity, she said, is the inability to engage meaningfully. There's no "finesse," she said — just back-and-forth "Hi" and "How are you?"
"Where's the conversation? Where's the getting to know each other? Where's the banter?" she said. "There doesn't seem to be that natural connection, that natural growth and development in a conversation."
Both users know why they're there, she said, resulting in a cut-to-the-chase methodology. The longer people are on apps, Ogunrombi said, the shorter they become, wanting to know whether a match will work as quickly as possible. The commodification of dating, she said, has dimmed the whole experience.
"The whimsy and romance and idealism of meeting someone who could potentially be your forever person, all that goes away," she said.
In its place is a business-like transaction. You're exhausted before you've even gotten to know the person, she said.
Who's to blame: the app, or people on the apps?
But is any of this the dating app's fault? That's the question raised by Nguyen-Don, whose video about getting blocked went viral. If people went to therapy, worked on themselves, and learned how to communicate, they could use the apps in a healthy way, she said. And maybe, some of these problems — like blocking someone for not messaging back — would be non-issues.
"You can't really blame the medium," she said. "Everyone's on it. It's so convenient to find so many options, but you have to go through the sucky people to find a good one."
And yet it's worth questioning the tool. There's a dominant narrative that because the apps are so easy to use, it's easy to find love, Zhou said. Reality shows the opposite: Even if you match with a variety of people — sparking optimism — the probability of actually connecting with that person is relatively low, he said — leading to feelings of exhaustion or alienation. Many users get pulled into a delete and redownload cycle, a trend so prolific it's been dissected in academic studies.
Brian, the engineer from Atlanta, felt the tumultuous effect the apps were having on his emotions. Every match was met with a dopamine rush, carrying him through the day like a high. But if the next week his matches were dry, he'd spiral into depression.
"I was waiting for the next dopamine rush to hit, the next match to come," he said.
The apps might claim to help users find love, but to make money, they also need users to keep coming back for more, Zhou said. That informs some of the "stickiness," of the apps, he said. They're a paradox.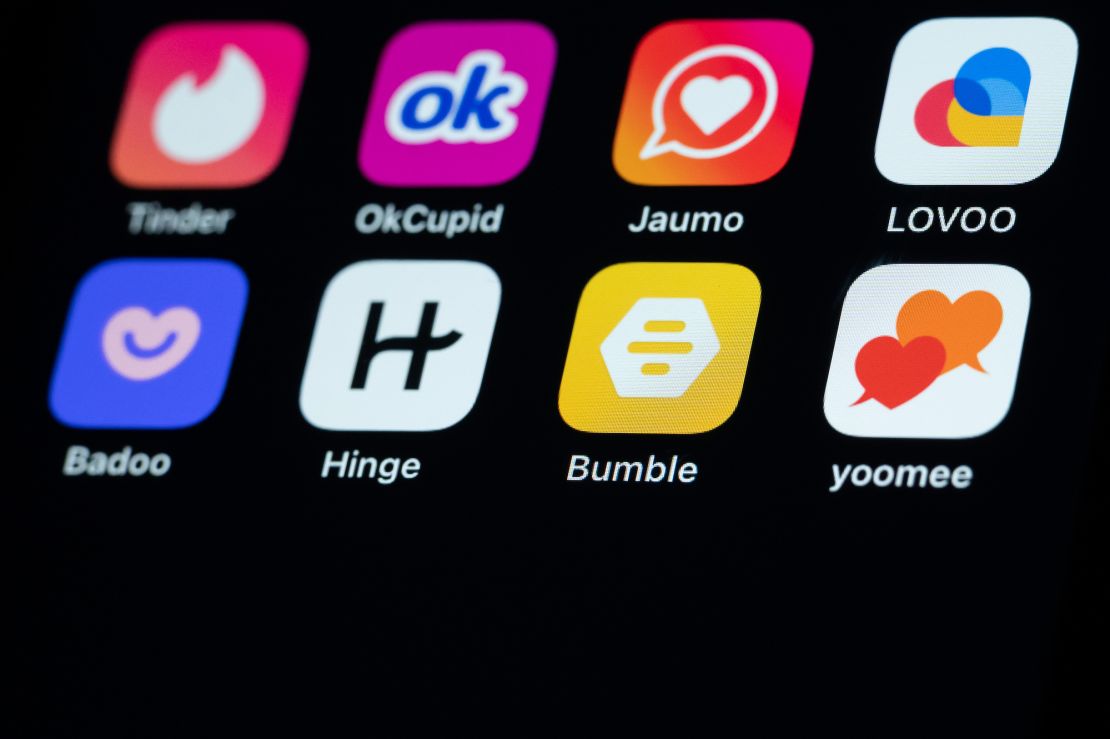 That idea has brought Ogunrombi some comfort. The endless choices are by design, she said, to keep her swiping on the platform. It's not in the apps' best interest for her to find love and be happy, so of course the experience is frustrating.
"It's not just me who's being exhausted," Ogunrombi said. "It's the dating industrial complex trying to exhaust me."
Still, the apps do work for some people. David Argetsinger, a 31-year-old programmer in Everett, Washington, met his now fiancée on Coffee Meets Bagel. His experiences on dating apps were positive, he said, and he valued the ways they introduced him to new people and new experiences.
But he also recognizes his mindset was a little different. Rather than only looking for a relationship, Argetsinger said he approached the apps looking for friends and interesting people, which loosened some of the pressure.
"Going into it with very open expectations is key to my positive outlook on it," he said. "Because in the end, I'm fine — in fact very happy — if I come out with a friend, versus some of my friends were very upset … with that kind of outcome."
Alissa Wilson, 27, a data scientist in Arlington, Virginia, met her fiancé on Hinge. She told CNN she also got frustrated by apps multiple times and took occasional breaks. But she liked the way she could use the apps to vet and filter people before going out with them, something impossible to do if meeting organically. Plus, she simply wasn't meeting anyone in real life.
"It's definitely been a useful tool with me. The people that I met, even the people I went on dates with and nothing ever came of it, I don't know where I would've crossed paths with them otherwise," Wilson said. "It expands your circle a lot."
How people are finding alternatives to dating apps
That desire to expand social circles makes apps appealing. But as people get tired of swiping, there are also increasing efforts to circumvent those platforms.
Part of that shift has been a return to less technological ways of dating. Speed dating, for example, has experienced a comeback, becoming increasingly popular in cities.
Maxine Simone Williams started WeMetIRL, a speed dating event in New York, in 2022, after feeling like her friends were craving a space to connect with others that wasn't a bar or a networking event. Dating apps were never the ideal setup, she told CNN. Algorithms can't predict attraction or an ideal person, and even if they could, that person might get denied "because their picture was bad," Williams said.
"You want to see someone's smile, you want to hear the laugh, you want to smell their cologne or perfume," she said. "That's all part of attraction."
This return to an almost vintage style of dating may be surprising to some. But to Williams, it just reflects how fleeting technology can be.
"Everything new eventually will lose its charm," she said.
With speed dating, you still meet people you wouldn't normally meet, Williams said, but you actually get to interact in person, as opposed to swiping or texting for weeks on end.
For many people, that's a relief. And Williams isn't the only one that feels that way. WeMetIRL events sell out in less than a week, and its LGBTQ events sell out in seconds — highlighting the hunger for alternatives to the apps.
Dating apps know this. Bumble has started to host singles events in some cities, a sign the company may see the turning tide.
For all their flaws, dating apps are unlikely to disappear any time soon. For frustrated singles, that could seem damning. But maybe there's a thread of hope: People are still, despite all the odds, searching for love.