When was the last time you took a moment for self-care? It can be as simple as relaxing with your morning coffee, enjoying a warm bath, or reducing your stress levels for a moment with calming activities. If there was ever a time that it's especially needed, it's during the now weekslong conflict between Israel and Hamas that's dominating the headlines. Read these expert tips on how to stay engaged with difficult news topics without feeling overwhelmed.
Here's what else you need to know to Get Up to Speed and On with Your Day.
Get '5 Things' in your inbox
• If your day doesn't start until you're up to speed on the latest headlines, then let us introduce you to your new favorite morning fix. Sign up here for the '5 Things' newsletter.
1. Israel
An Israeli strike on a refugee camp in northern Gaza caused many casualties and left catastrophic damage, according to medics in the enclave. Israeli forces claimed that the strike killed a top Hamas commander responsible for the October 7 attack on Israel. However, Hamas denied the presence of one of its leaders at the camp. A hospital director estimated that scores were killed in the strike on Tuesday, which left massive craters amid the densely populated buildings. Meanwhile, Gaza's internet connectivity and mobile phone networks have been severely disrupted since the war began. Communications went down again in Gaza today, telecoms companies said, as Israel maintains its bombardment and expanded ground operation despite calls from multiple UN agencies for a humanitarian ceasefire.
Listen to CNN's podcast "Tug of War" to learn the latest on Israel's ground operation and if growing international pressure for a ceasefire is being heard.
2. Antisemitism
FBI Director Christopher Wray said Tuesday that antisemitism is reaching "historic levels" in the US as the war between Israel and Hamas intensifies. "Our statistics would indicate that for a group that represents only about 2.4% of the American public, they account for something like 60% of all religious-based hate crimes," Wray said of the Jewish American population. The Anti-Defamation League reported over 300 antisemitic incidents in the US since the Hamas attack on October 7. College campuses are seeing an increase in antisemitic activity as well, like the threats against Cornell University's Jewish community. Wray said that the FBI is tackling the rise in antisemitism through a series of law enforcement efforts that include joint terrorism task forces, hate crime investigations and intelligence sharing.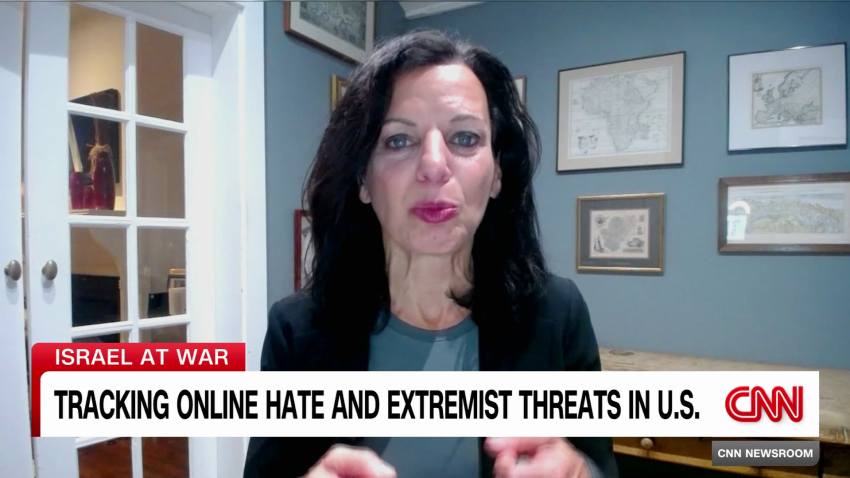 FBI director warns antisemitism in U.S. reaching 'historic levels'
3. Maine shootings
New details are emerging about the US Army reservist who authorities say killed 18 people in Lewiston, Maine, last week — including previous warning signs about him from the Army and his family. The Army in July said that the 40-year-old gunman "should not have a weapon, handle ammunition, and not participate in live fire activity," after he was seen "behaving erratically" and sent for an evaluation at an Army hospital, an Army spokesperson said. Additionally, several attempts were made by officers to check on him weeks before the mass shootings, raising questions over authorities' handling of the warnings and his access to the firearms. Attention is also being drawn to Maine gun laws, which do not prohibit a person from buying a gun based strictly on a mental health diagnosis or treatment.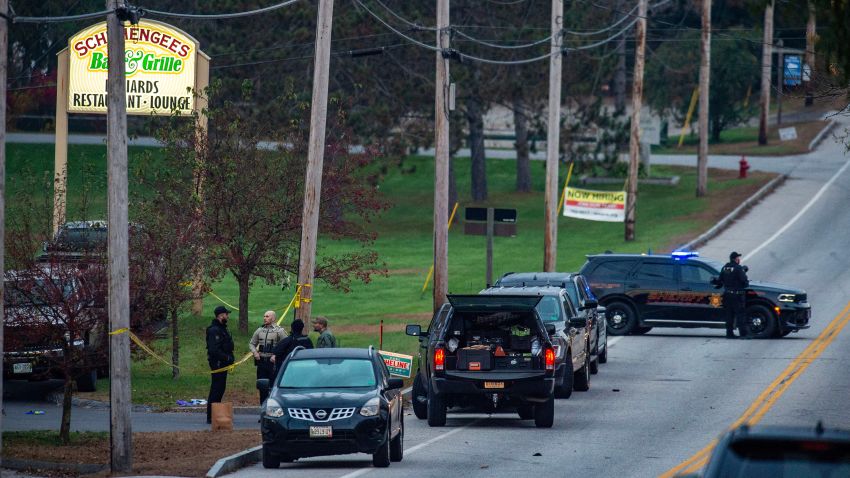 Hear what officials said about Maine gunman weeks before attack
4. Health care
The cost of job-based health care coverage will see a steep rise in 2024 due to stubbornly high inflation, benefits consultants say. Companies plan to shoulder most of the increase, but many workers could also feel the pinch in the form of higher premiums and out-of-pocket costs for care. Workers will learn just how much more they'll pay during their employers' open enrollment period, which typically takes place at this time. Medical providers are pushing insurers for larger cost increases to cover the higher costs they endured over the last few years, experts say. There has also been a significant uptick in the use of specialty drugs, particularly those for diabetes and weight loss, which is driving up the average monthly cost per member for this class of drugs.
5. Italy floods
A storm that brought heavy rain and violent winds to northern Italy on Tuesday sent rapid floods through central Milan and caused Lake Como to breach its banks. Several waterside bars were flooded at the lake — a popular tourist attraction — while civil protection authorities were forced to pump out water from areas nearby and erect mobile barriers. Parts of Milan became inaccessible, while social media posts showed water gushing down stairs into underground train stations and pedestrians falling down or clinging to poles during strong gusts of wind. Tuscany, in Central Italy, was also affected by heavy rainfall and landslides.
BREAKFAST BROWSE
The best celebrity Halloween costumes of 2023
With a team of professional makeup artists and hair stylists at their fingertips, these celebrities debuted the most elaborate costumes of the year.
Walmart stores are getting a new look
Walmart's redesigned stores will showcase some touch-and-feel displays (like IKEA) to entice shoppers to interact with the products. See photos here.
Saudi Arabia set to host 2034 World Cup as Australia withdraws interest
Saudi Arabia is set to host the 2034 men's FIFA World Cup after Australia withdrew its interest hours before the bidding deadline on Tuesday.
Steve Ballmer, who started as Bill Gates' assistant, is the fifth-richest person in the world
Bill Gates' former assistant has seen his wealth balloon over the past year to reach some $117 billion, according to Bloomberg. Read about his journey.
Mouse mummies found in extreme conditions on Andes mountain peaks
A total of 13 mouse mummies have been recently discovered in the Andean mountains at elevations once believed to be too high to host any mammal.
TODAY'S NUMBER
6.5 million
That's around how many calls, texts and chats the 988 Suicide and Crisis Lifeline has received since its launch in July 2022, according to federal data. Experts emphasize the simple 988 dial code has been critical during mental health crises, but a new study suggests that the tool is far from reaching its full potential. Less than a third of people with severe psychological distress who have used the lifeline were very likely to use it again, new research found.
TODAY'S QUOTE
"This barrier is both un-American and unconstitutional and needs to be removed immediately."
— New Mexico Democratic Rep. Gabe Vasquez, issuing a statement this week after Texas officials again deployed razor wire at its border without a federal permit to deter migrants. The border dispute is the latest quarrel between Texas Republican Gov. Greg Abbott and the Biden administration at a time when increased migration is straining state and federal resources.
TODAY'S WEATHER
Check your local forecast here>>>
AND FINALLY …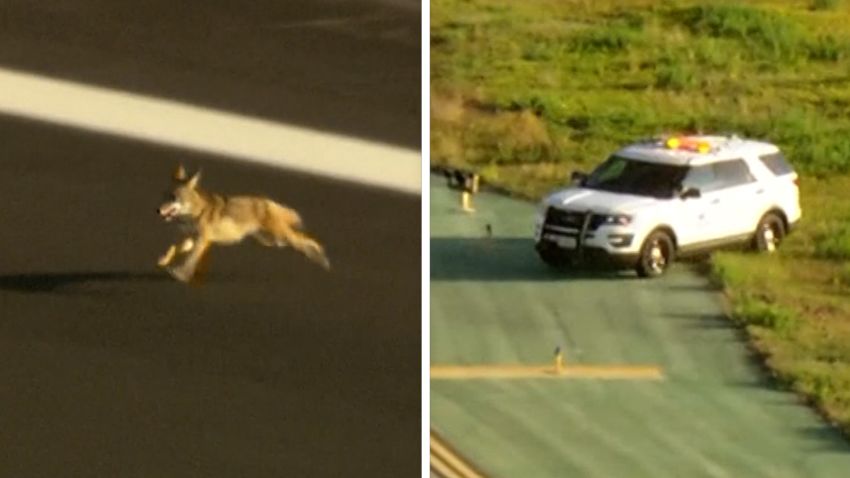 Watch a coyote outrun police on an airport runway
Coyote outruns police on airport runway
It's not unusual for coyotes to show up in neighborhoods, but it's quite rare to spot them at busy airports. Watch this video to see a Coyote flee from police on a Southern California runway.