Lyon head coach Fabio Grosso was left "seriously injured" and with pieces of glass stuck in his head after projectiles were thrown at the soccer team's bus ahead of a Ligue 1 game against Marseille on Sunday.
The match at Marseille's Stade Velodrome was subsequently postponed after the injuries sustained by Grosso and assistant coach Raffaele Longo were "much more serious than expected," according to a statement from Lyon.
"Coach Fabio Grosso and his assistant Raffaele Longo were directly hit and seriously injured in the face during this attack," the club statement said.
"The players and staff who were in the bus with them [Grosso and Longo] were also deeply affected by the violence of this attack, which Olympique Lyonnais strongly condemns."
It added: "Due to the seriousness of the situation and the incident, the match officials decided not to play the match on this Sunday, a decision that Olympique Lyonnais fully understands in a context where it was clearly impossible for the match to take place."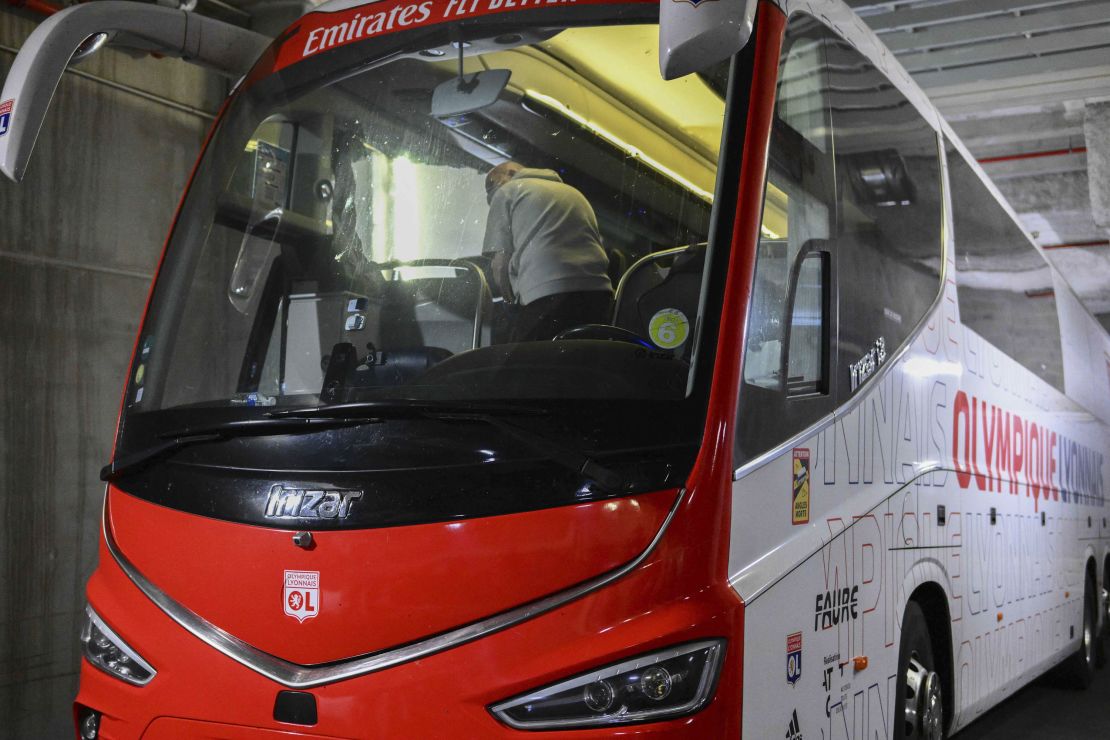 A crisis meeting was held following the events outside the stadium, during which Lyon asked for the match not to go ahead as planned.
Kick-off was originally scheduled for 8:45 p.m. local time (3:45 p.m. Eastern Time). A new time for the match has not yet been announced by French soccer governing body the LFP.
"We had a coach who's got blood coming out of his head, he's got pieces of glass stuck in his head, and he must have taken some contact to his head," Lyon president John Textor told Prime Video Sport France about Grosso's condition.
"It was a bit more than shattering glass because he wasn't really lucid. The decision was made independently of us to have him evaluated by medical. I've got to tell you, it was quite a shocking scene just to see all of this."
French newspaper L'Équipe showed a photo of a bloodied Grosso on the front cover of its Monday edition.
Lyon later posted footage to social media of the team thanking the fans who had stayed in the stadium. Grosso, who had a bandage around his head, also applauded those in the stands.
In a statement, Marseille wished Grosso a speedy recovery, adding that the club "strongly condemns this violent behaviour, which has no place in the world of football or in society."
French interior minister Gérald Darmanin said that the events around the match were "unacceptable" in an interview Monday with CNN affiliate BFMTV, noting that five police officers were wounded and nine people were detained.
Some 500 police had been deployed for the match.
Darmanin also said that, as well as throwing projectiles at the Lyon team's bus, Marseille fans had also attacked opposing supporters.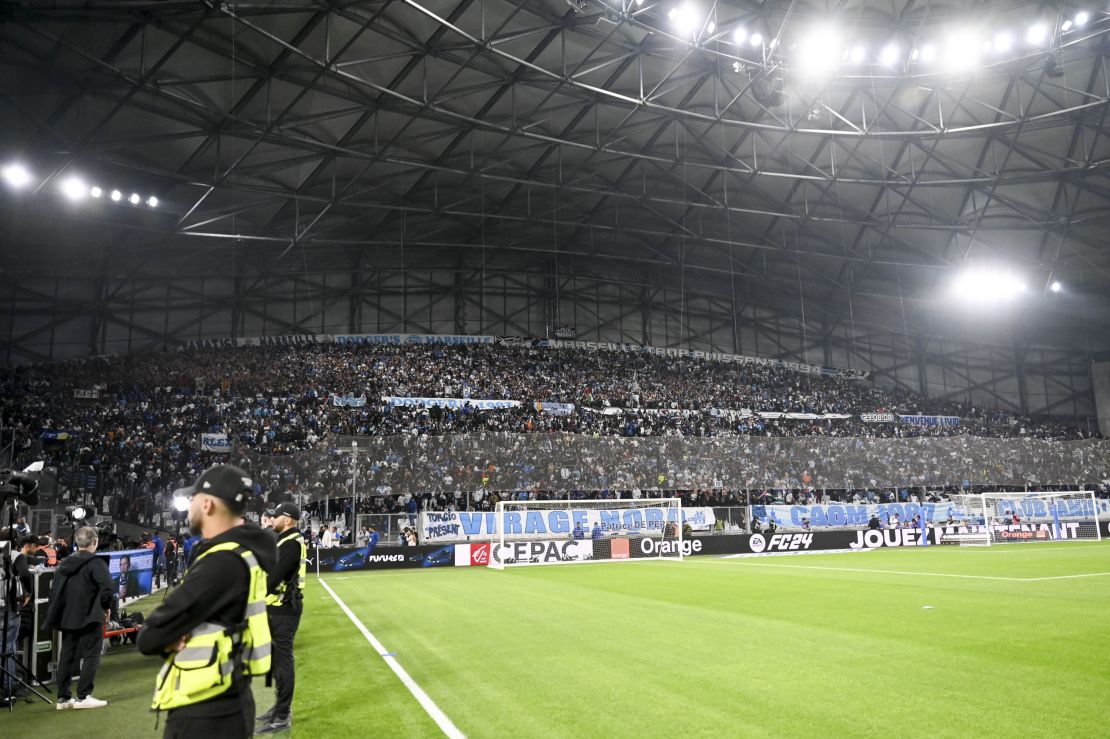 Speaking to reporters on Tuesday, sports minister Amélie Oudéa-Castéra said that there were also a number of "unjustifiable and unacceptable acts" from supporters ahead of the scheduled game, including Nazi salutes, racist monkey cries, and homophobic chants.
"We saw a bit of the worst that we could imagine," she added. "We really need a somersault in football, a maximum effort to change this."
In its statement, Lyon said that it "calls on the authorities to take the seriousness and the repetition of such incidents into account before an even more serious tragedy occurs."