All eyes have been on Victor Wembanyama in the opening week of the NBA season and the 19-year-old rookie did not disappoint Friday, getting a first career double-double as the San Antonio Spurs came from behind to beat the Houston Rockets 126-122 in overtime.
With his team trailing by two and just 20 seconds left in regulation, the Frenchman hit a game-tying bucket and finished with 21 points, 12 rebounds, three blocks and two steals at the Frost Bank Center.
According to ESPN's Stats and Information, he is the second Spurs player to achieve 20-plus points and 10 rebounds or more in his opening two career games.
Standing at 7-foot-4-inches with an 8-foot wingspan, Wembanyama possesses a skillset which has been rarely seen before in the NBA.
He is predicted to be a force on defense in his rookie campaign, something he has showed already in preseason and in his debut on Wednesday with his ability to disrupt the opponent with his long reach.
"I really, really love winning," said Wembanyama, per ESPN. "It's what I love most in life, so of course it feels great."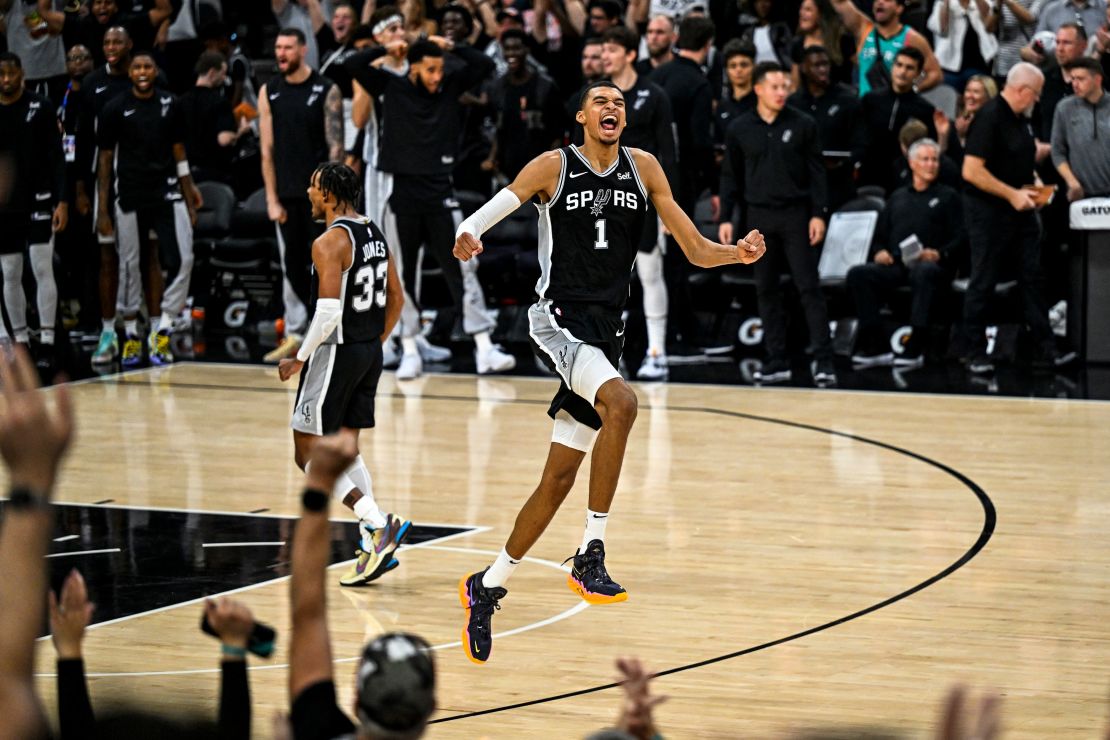 Spurs guard Devin Vassell praised the teenager, who was the No. 1 pick in this year's draft.
"I said this after the first preseason game or scrimmage, but he's going to make some amazing plays at least once a game, and tonight he probably had three or four," he said, per ESPN.
"But that's just a testament to him, and like I keep preaching, he makes the game easier for us and we got to make it easier for him."
Elsewhere, Luka Dončić scored 49 points, including four straight three-pointers in the final quarter, in the Dallas Mavericks' 125-120 win against the Brooklyn Nets.
The Golden State Warriors secured a 122-114 victory against the Sacramento Kings, with Steph Curry contributing a game-high 41 points.
Nikola Jokić was also in prime form, ending with 21 points, 12 rebounds and seven assists as NBA champions the Denver Nuggets edged the Memphis Grizzlies 108-104.