The first of four inmates who broke out of a central Georgia jail last week has been captured, authorities say, as a manhunt continues for the remaining escapees.
Chavis Demaryo Stokes, 29, was found in a home in Montezuma, Georgia, on Thursday – about 50 miles from the Bibb County jail where he was being held, according to the Bibb County Sheriff's Office. Stokes is accused of possession of a firearm and drug trafficking, the sheriff's office said.
Stokes and the three other men escaped the Bibb County Detention Center in Macon on October 16 by climbing through a broken day room window and slipping through a cut perimeter fence, the sheriff's office has said.
The other escapees include Joey Fournier, 52, who is accused of murder, and Marc Kerry Anderson, 24, accused of aggravated assault, the sheriff's office said. The fourth man, Johnifer Dernard Barnwell, 37, was convicted on federal charges related to the "armed distribution of large quantities of drugs," according to the US Attorney's Office for the Middle District of Georgia.
It doesn't appear the men knew each other before they were detained in the jail, Sheriff David Davis said last week, adding three of the four had been in the facility "several times before."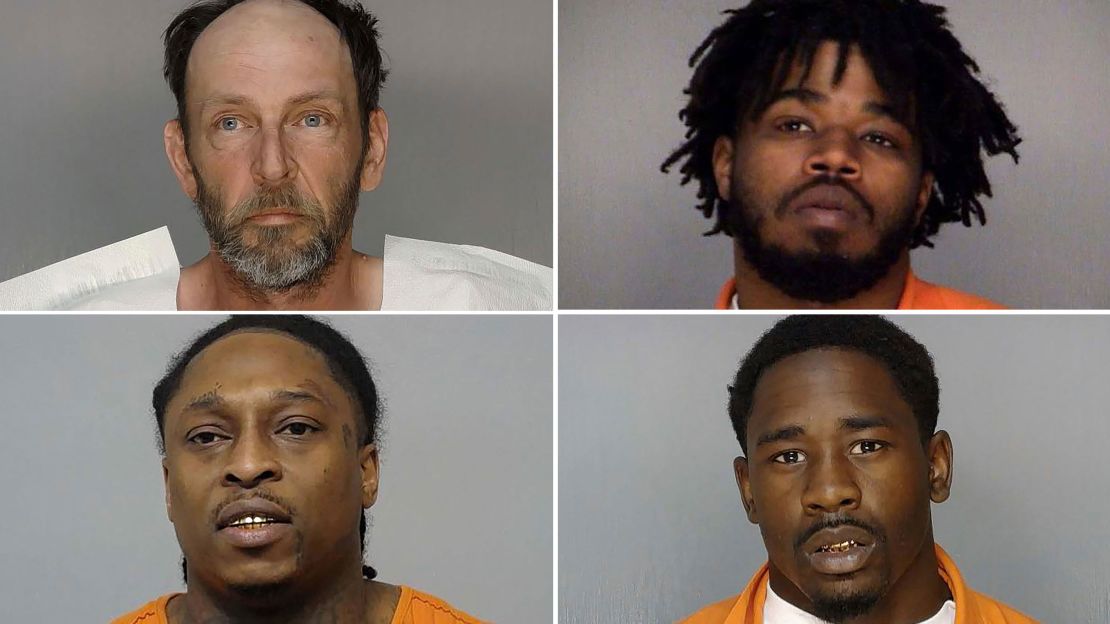 The men began their escape in the oldest part of the 43-year-old facility and at a time when less than 10 jail personnel were working, Davis said. The department has begun to make staffing changes at the facility, he noted.
An internal investigation is underway to determine how the group got out of their cells and into a day room – a common area used during indoor recreation periods – that might not have been locked because detainees were supposed to be sleeping.
Investigators believe someone driving a blue Dodge Challenger that was in the detention center parking lot on the day of the escape may have aided in their getaway, but it is unclear whether the inmates got into the car, according to the sheriff's office.
"(There is) some video footage of a vehicle that had been there earlier in the evening, that looked like they had been tampering with the fence, as well as bringing some items into the enclosed area of the fence that we believe were used by these inmates to escape," Davis said last week.
Authorities have implored the public to send in tips as local law enforcement, the FBI and the US Marshals Service scramble to find the men.
In total, $73,000 of reward funds have been offered by law enforcement agencies for information leading to the inmates' capture. That includes $10,000 the FBI has offered for Barnwell's apprehension.
CNN's Macie Goldfarb, Sara Smart and Isabel Rosales contributed to this report.