Jude Bellingham has enjoyed a sensational start to his Real Madrid career, scoring 11 goals in 12 appearances to already become the team's most important player this season.
Despite all the pressure and expectation that comes with playing for Los Blancos, Bellingham has taken his move to Madrid in stride and not once looked overawed or weighed down by the famous white shirt.
In fact, it has been in Real's most difficult moments that the Birmingham City youth product has stepped up, digging his team out of trouble with three late winning goals this season.
Still only 20 years old, the English midfielder has shown a maturity that belies his years – something that has surprised even his own teammates.
"He is so good," fellow midfielder Federico Valverde told CNN en Español ahead of Saturday's El Clásico between Barcelona and Real.
"The truth is that when he arrived, he showed that maturity that sometimes … well, I've struggled when facing many situations because it [Real] is a very large institution, so we are not used to experiencing that.
"He's played as if he lived here from the first day he was born. He feels the shirt, he feels the colors. He is a team player, in addition to being a star. He plays for the entire team and I think that makes him even greater."
Valverde says Bellingham "deserves" all of the plaudits he's currently receiving.
First Clásico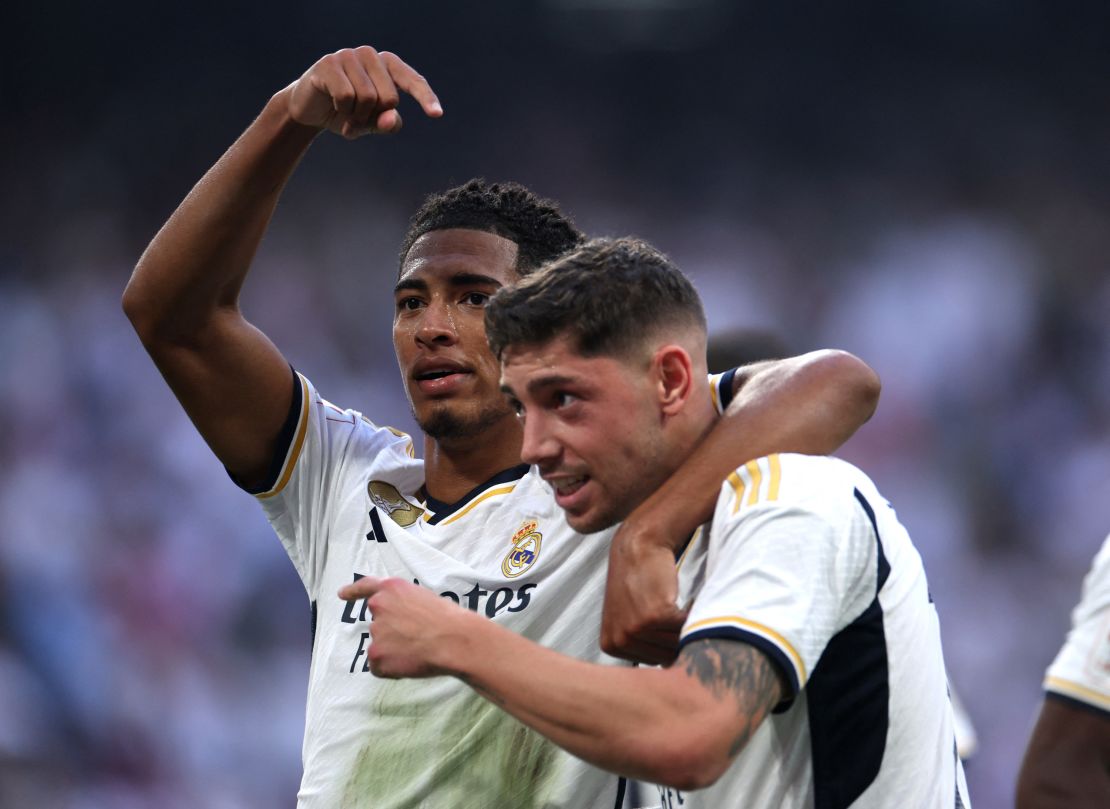 But the pressure in a Real Madrid shirt is never more intense than when facing Barcelona in El Clásico, one of the greatest rivalries in sport.
From a pig's head being thrown at Luis Figo at the Camp Nou to Jose Mourinho jabbing a finger in the eye of Barça assistant coach Tito Vilanova, this fixture has provided some of football's most memorable – and infamous – moments.
Despite playing well below their potential for most of the season so far, Barça and Real have – for the most part – still been able to find ways to win.
Going into the latest edition of this great rivalry, Madrid leads La Liga on 25 points – joint with Girona in second place – with Barcelona a point back in third.
Although the season may be young, Valverde says a victory over the Blaugrana would be a "big step" in the La Liga title race.
"In the fans' heads, we know that the most important is Barça," he says. "It's a game watched by millions of people worldwide, one of the most watched football games, obviously there is that pressure.
"There is the pressure of knowing that, well, you are playing for Real Madrid. These kinds of games, in the end you train to beat Barcelona, to win the Champions League, to beat Atleti, big teams. So I think it's going to be a nice match. We are very prepared, very excited and looking forward to it.
"Obviously, it's going to be hard, complicated, but I think we have a very good team and we're working very well."
Valverde, an avid sports fan, likens the occasion of El Clásico to the Super Bowl and NBA Finals.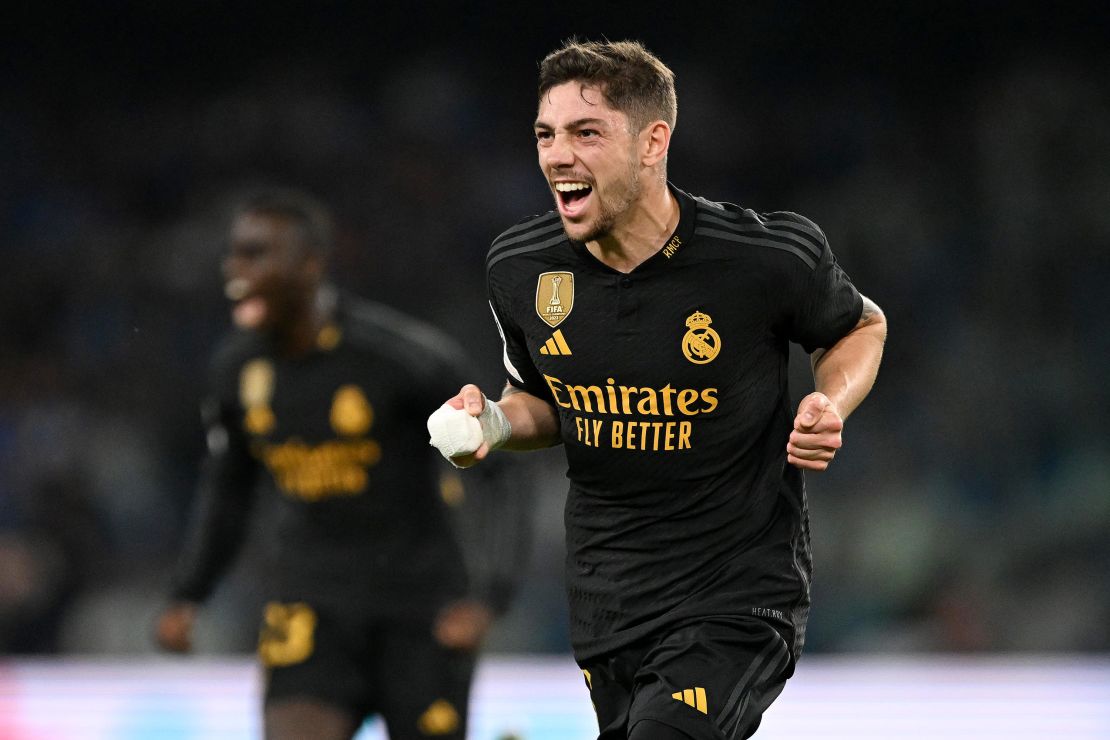 "[They] are unique games that are watched all over the world and I think that Barcelona vs. Real Madrid is also one of the same," he says. "So there is that pressure, there are those nerves, but it is always nice to enjoy it."
The Camp Nou has provided the stage for many a thrilling Clásico, but Saturday's match will be played at the Estadi Olimpic Lluis Companys – otherwise known as Montjuïc – as Barça's home stadium undergoes redevelopment.
Both teams have also had to contend with injury concerns, with Bellingham picking up a knock during the mid-week Champions League win over Sporting Braga and Barcelona still sweating on the fitness of Robert Lewandowski, Frenkie de Jong, Raphinha and Pedri.
All of the injury doubts bar the young Spanish midfielder Pedri should be healthy enough to feature, though it's still unclear whether they will be fit enough to start.
While Real has undoubtedly found its new hero in Bellingham, Barcelona's latest savior could be 17-year-old Marc Guiu, who scored the winning goal over Athletic Bilbao last weekend just 23 seconds into his debut.
El Clásico can often be the making of player and this clash is set up tantalizingly for the next rising star to write their name in the history books.