Bitcoin is surging again, topping $35,000 for the first time since May 2022. Many investors are growing excited about the cryptocurrency's 20% jump over the past five days, but if history is any indication of bitcoin's volatility, it's possible that the sharp rise could be followed by a steep plunge.
Here's what else you need to know to Get Up to Speed and On with Your Day.
Get '5 Things' in your inbox
• If your day doesn't start until you're up to speed on the latest headlines, then let us introduce you to your new favorite morning fix. Sign up here for the '5 Things' newsletter.
1. Israel
As the humanitarian crisis in the Middle East deepens, the main UN agency working in Gaza said it will be forced to halt its operations later today due to a lack of fuel. Doctors in overwhelmed hospitals on the brink of shutting down have repeatedly warned that waves of new patients injured in the daily bombings and babies relying on oxygen supplies will die if fuel is not brought in. Just eight out of 20 aid trucks scheduled to cross into Gaza on Tuesday made the journey, UNRWA said. No specific reason was given as to why the other 12 trucks didn't make it. This comes as Israel's leadership said a ground offensive is still on track after they vowed to wipe out Hamas in response to its October 7 terror attacks and kidnapping rampage in which 1,400 people — mostly civilians — were killed and more than 200 taken hostage.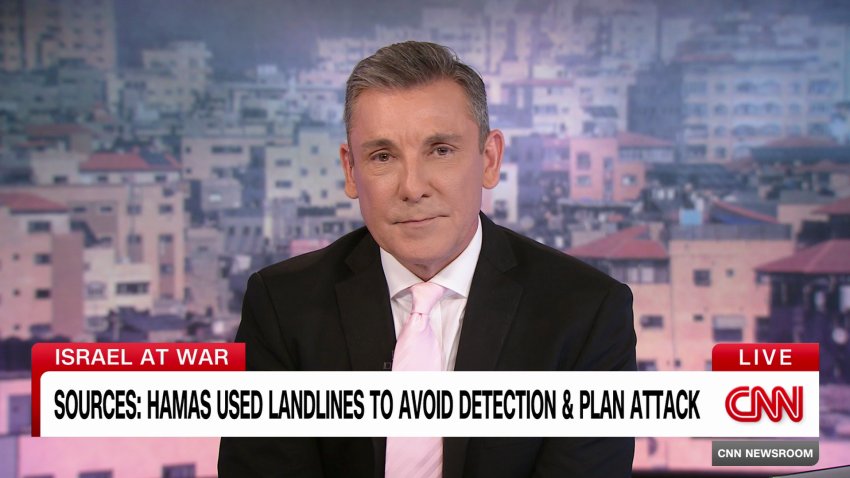 Hamas operatives used phone lines installed in tunnels under Gaza to plan Israel attack
2. Speaker saga
House Republicans selected Rep. Mike Johnson as their next speaker nominee in a secret-ballot vote Tuesday night after Rep. Tom Emmer dropped out of the race earlier in the day — just hours after he was selected as the GOP's third nominee. Lawmakers will head to the House floor today to vote, but there is still uncertainty over whether the Louisiana lawmaker can secure the 217 votes needed to win the gavel. "Democracy is messy sometimes, but it is our system," Johnson said Tuesday evening. "The intention is to go to the House floor tomorrow and make this official. So we will be doing that," he added. For more than three weeks, the GOP conference has so far struggled to unite behind a successor to Rep. Kevin McCarthy following his ouster.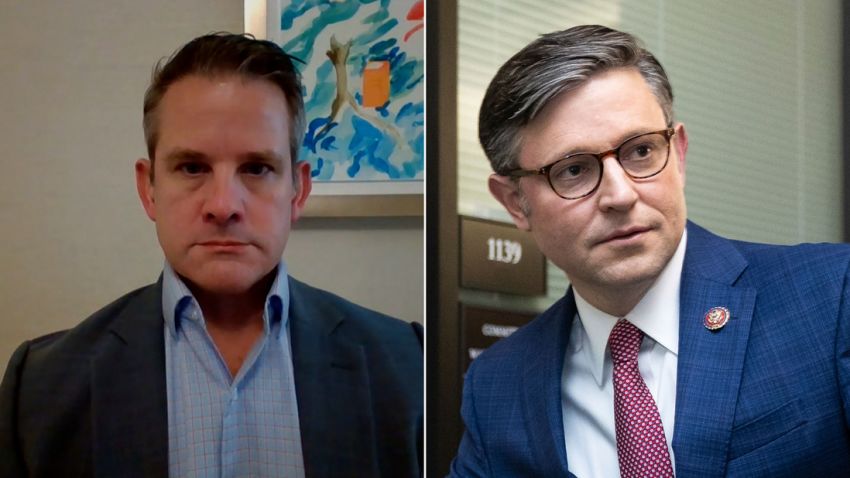 Kinzinger predicts outcome for House speaker nominee Mike Johnson
3. Hurricane Otis
Hurricane Otis has weakened to a Category 4 storm after making landfall early today near Acapulco, Mexico, as a life-threatening Category 5 hurricane. Forecasters have warned it could be a "nightmare scenario" for Mexico's southern coast as it threatens to cause catastrophic damage with destructive winds, heavy rainfall and storm surge. Forecasts show Otis is expected to rapidly weaken later today as it presses inland and over southern Mexico's higher terrain. Additionally, rainfall totals of 8 to 16 inches are expected in parts of the region through the end of the week, with some areas seeing up to 20 inches of rain. Meteorologists caution this could potentially cause dangerous flash floods and mudslides.
4. Immigration
Texas Attorney General Ken Paxton is suing the Biden administration for allegedly cutting razor wire at the US-Mexico border. Federal agents, the Republican said in the lawsuit, implemented a policy in late September that called for the destruction of the wire, which he claims undermined the state's border security. The suit, filed in the Western District of Texas, marks the latest chapter of the legal battle between the state and the Biden administration over border security during a migration surge that is straining local and federal resources. Last month, Border Patrol agents apprehended more than 200,000 migrants crossing the US-Mexico border, the highest total during a one-month period this year.
5. Social media
Dozens of states sued Instagram-parent Meta on Tuesday, accusing the social media giant of harming young users' mental health through allegedly addictive features. In a federal lawsuit filed in California by 33 attorneys general, the states allege that Meta's designs, such as infinite news feeds and frequent notifications, have contributed to a mental health crisis in the US. The suit also accuses Meta of violating consumer protection statutes, as well as a federal children's privacy law that prohibits companies from collecting the personal information of children under 13 without a parent's consent. The federal complaint calls for court orders prohibiting Meta from violating the law and, in the case of many states, unspecified financial penalties.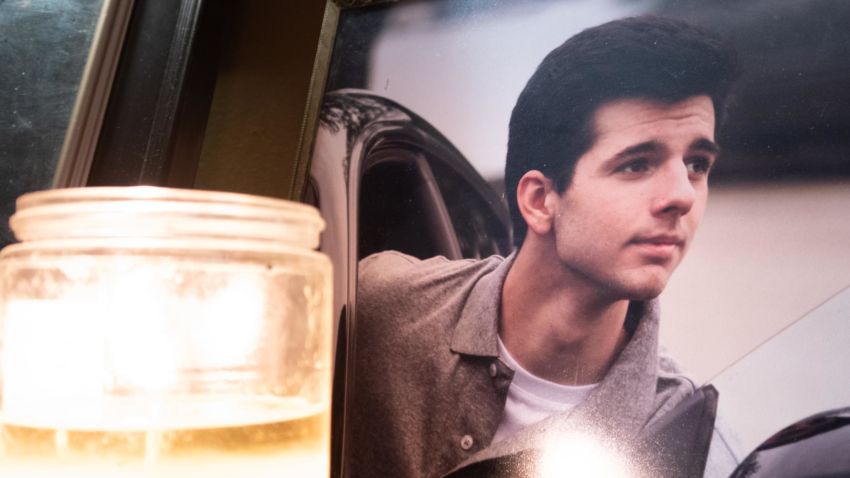 Mother describes son's social media addiction that 'led to his death'
BREAKFAST BROWSE
Apple announces 'scary fast' October event
New iMacs are likely to be announced at Apple's second product event of the season, industry experts say.
Arizona Diamondbacks headed to the World Series
The Arizona Diamondbacks defeated the Philadelphia Phillies in a thrilling Game 7 on Tuesday, advancing to the World Series for the second time in franchise history.
Ancient face carvings exposed along Amazon river
Human faces sculpted into stone up to 2,000 years ago have appeared on a rocky outcropping along the Amazon River amid decreasing water levels.
Why travel can make you exhausted just by sitting still
Nearly a third of people experience motion sickness — and to this day we don't exactly know what causes it. Experts say these travel habits might help decrease the severity of your symptoms.
Atlanta now has coveted Michelin-star dining
Five restaurants in Georgia's capital city have been awarded a Michelin star, one of the most prestigious culinary accolades.
TODAY'S NUMBER
300,000
That's roughly how many student loan borrowers recently received inaccurate bills — many with charges higher than they should be. The Department of Education said it identified numerous errors made by some student loan servicing companies and has directed the companies to immediately fix their mistakes.
TODAY'S QUOTE
"While usually health workers care diligently for others in their time of need, it is now our nation's health workers who are suffering, and we must act."
— CDC chief medical officer Debra Houry, issuing a statement after a new report from the agency found that nearly half of US health care workers reported feeling burned out in 2022.
TODAY'S WEATHER
Check your local forecast here>>>
AND FINALLY …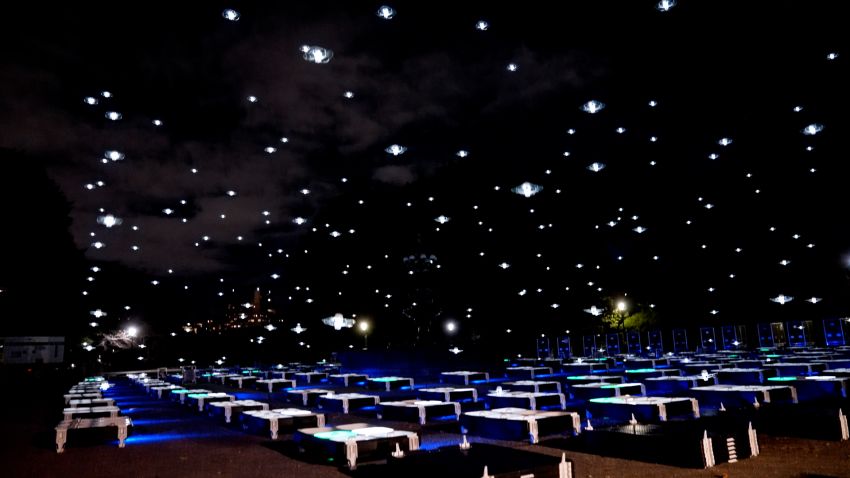 Watch 1,000 drones fly over Central Park in stunning aerial art performance
Drone show mesmerizes onlookers in Central Park
Watch this video to see 1,000 drones fly over New York City's Central Park in a choreographed performance.