The National Hockey League (NHL) has changed its approach to the use of rainbow-colored stick tape often used to show support for the LGBTQ+ community and inclusion within the game.
On Tuesday, the league announced it would now allow players to use products like Pride Tape during practices, warm-ups and games.
"After consultation with the NHL Players' Association and the NHL Player Inclusion Coalition, Players will now have the option to voluntarily represent social causes with their stick tape throughout the season," an NHL statement read.
Previously, the NHL Board of Governors had prohibited players from showing support for themed initiatives and social causes as part of a larger decision to cut thematic warmup jerseys. In June, NHL Commissioner Gary Bettman told Sportsnet that thematic uniforms had become a "distraction" after the attention given to some players who elected to not participate in specialty night warmups such as Pride Night.
On Saturday, Arizona Coyotes defenseman Travis Dermott was seen using a stick which had rainbow tape on the handle in a game versus the Anaheim Ducks. Questions arose as to whether Dermott would be punished by the league following the game.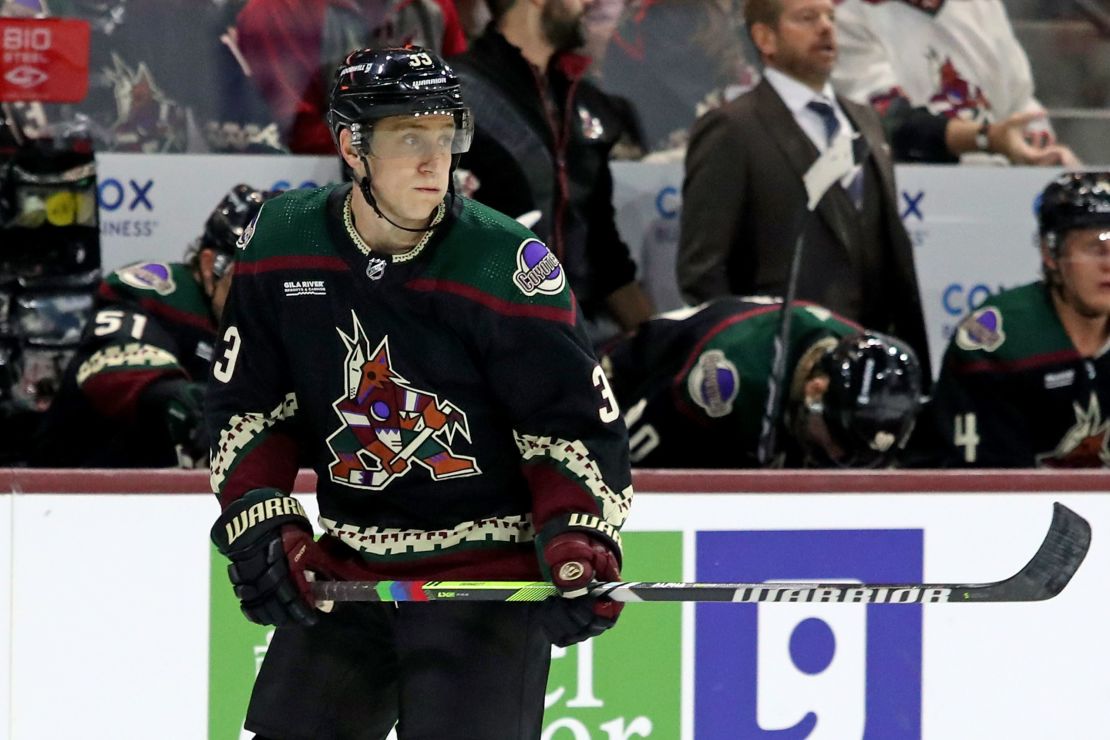 Dermott said he displayed the rainbow tape as he is passionate about encouraging inclusion within the hockey community.
"You don't really want to go against rules that are put in place by your employer," Dermott told Craig Morgan of PHNX Sports.
"You want to have everyone feel included and that's something that I have felt passionate about for a long time in my career," he said. "I feel like we need supporters of a movement like this, to have everyone feel included and really to beat home the idea that hockey is for everyone."
On Saturday, Dr. Kristopher Wells, co-founder of Pride Tape, gave thanks to Dermott in a post on X, formerly Twitter: "Once an ally, always an ally. Doesn't matter the team. It's the power of the message. Thank you Travis!"
Following the NHL's reversal Tuesday, Pride Tape posted: "We are so very grateful to everyone who believes hockey should be a safe, inclusive, and welcoming space for all. We are extremely happy that NHL players will now have the option to voluntarily represent important social causes with their stick tape throughout season."
In a Tuesday statement, the National Hockey League Players' Association (NHLPA) said, "After ongoing dialogue with players, the NHL Player Inclusion Coalition and the National Hockey League, we are pleased to see the league's policy has been revised so that players are free to support causes they believe in with stick tape while on the ice.
"The NHLPA would also like to thank You Can Play for their consistent advocacy."
Dermott and the Coyotes face the Kings in Los Angeles on Tuesday night.