Friends and family of a Tennessee man who went missing after a motorcycle crash last week say they never gave up hope that he'd be found.
Taylor Boyle and the motorcycle he was riding were discovered down an embankment between 30 to 50 feet off a back road in a rural area of Powell nearly three days after his family filed a missing person's report with the Knox County Sheriff's Office, Boyle's friend, Cameron Williams, told CNN in a phone interview Sunday.
"He's extremely lucky to be alive," Williams said.
Before he was found on the evening of October 17, Boyle's family had last spoken to him on October 15 at around 10 a.m., according to the missing person's report.
Williams said the family grew concerned when they didn't hear from him and began monitoring his phone and bank accounts or signs of any activity.
Groups of friends began searching possible routes that Boyle may have taken – but they didn't find him, according to Williams.
"On Tuesday evening, there were probably five vehicles with three to five people in each vehicle that kind of broke down in different areas of the town and started looking in ditches and ravines," Williams said.
They searched for Boyle until the sun went down, he said.
A group of three friends decided to get out of their vehicle and walk down a road using flashlights, Williams said.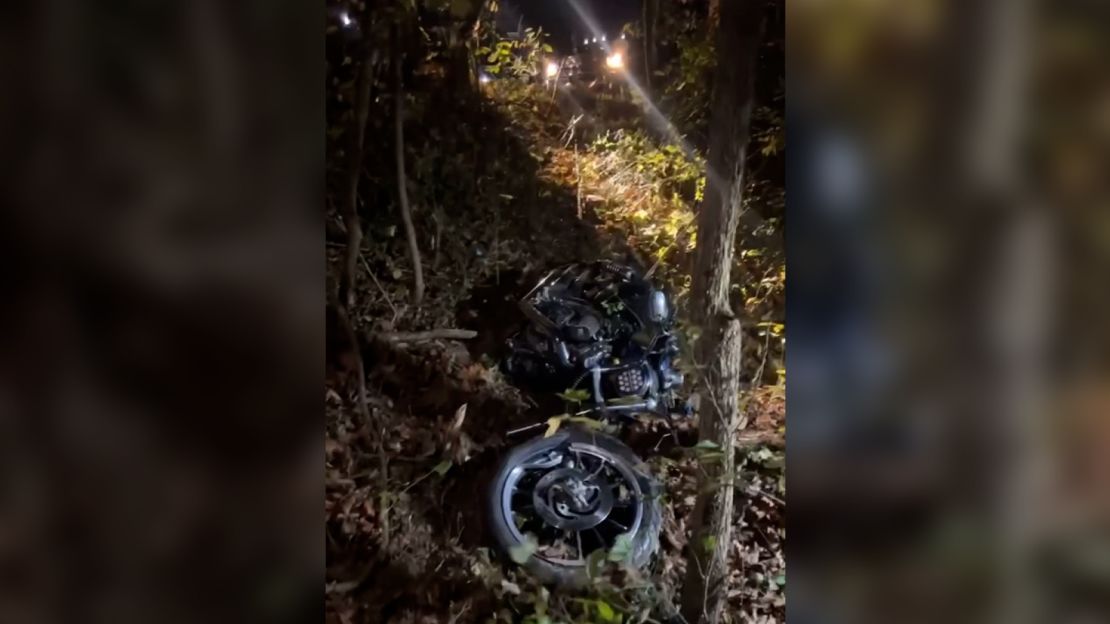 Brandon Lawson, Ryan French and Chase Lovelace noticed a pathway off the side of the road, and their flashlights reflected off the motorcycle, according to Williams.
"They were kind of scared, you know, what they might find when they got there," Williams said. "But he was awake."
He said the group called 911 and everyone they knew to let them all know Boyle had been located.
Boyle, who remains in the hospital, took a hard hit to the head and dislocated his elbow, according to Williams. He is expected to make a full recovery.
The sheriff's office thanked those who helped them in the search. A news release did not provide details on Boyle's condition.
CNN has reached out to the department for comment.