The Philadelphia Phillies moved just one game from another World Series with a 6-1 win in Game 5 against the Arizona Diamondbacks on a night that Kyle Schwarber made postseason history.
The win puts the Phillies 3-2 ahead in the best-of-seven National League Championship Series (NLCS).
The Phillies have hit homers for fun throughout the postseason and leadoff hitter Schwarber sets the tone for his team on an almost nightly basis.
After already notching a run in the top of the first, Schwarber stepped up to the plate in the top of the sixth with Philadelphia holding a 2-0 lead.
In a sight that has become all too familiar for rival fans, the 30-year-old crushed a huge home run to right center field. The 461-footer also put Schwarber in the history books.
The Phillies' star designated hitter now has the most home runs in NLCS history after crushing No. 11 – surpassing baseball great Albert Pujols.
Schwarber also extended a record he broke Friday when he moved to the top of the left-handed postseason homers list. He now has 20 to his name. Schwarber is also just the fifth player to reach 20 and did so faster than anyone has, according to ESPN.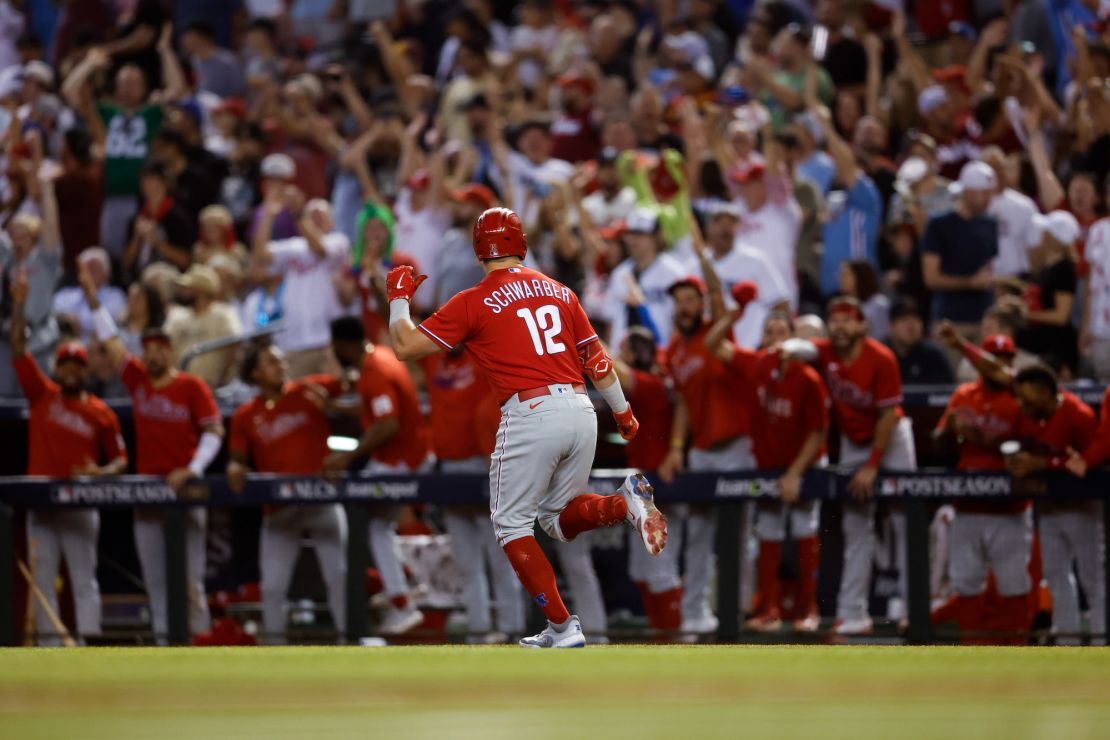 Also in the top of the sixth, Bryce Harper continued his incredible postseason with a 444-foot homer. This was Harper's 11th postseason home run for the Phillies which ties him for the franchise's most all-time, alongside Jayson Werth and teammate Schwarber.
"The thing about Harper and Schwarber is, those guys are so intelligent," Diamondbacks pitcher Zac Gallen said after being on the receiving end of the one-two punch, per ESPN. "They've been around. You've got to hope you're one step ahead of them. It's hard. And them being able to leave the yard at any point is what makes it even harder.
"It's wild. Solo homers don't beat you, but a team that hits solo homers a lot, they tend to add up after a while."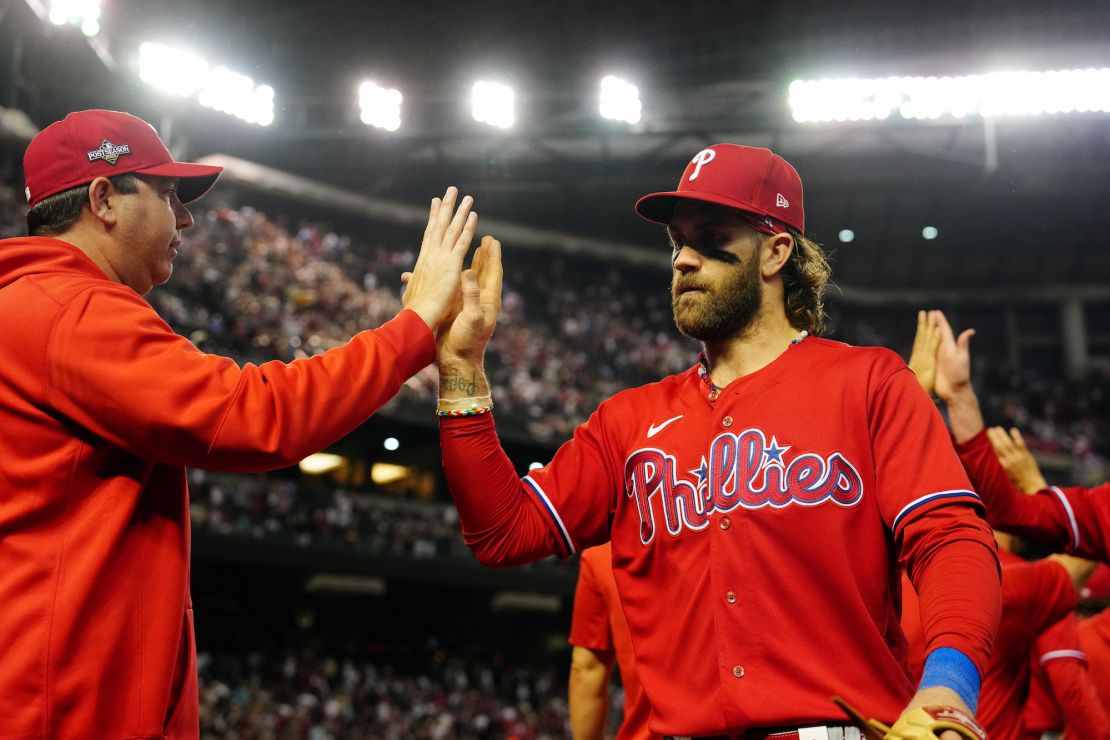 J.T Realmuto added the exclamation point to the Phillies win with a two-run home run in the eighth after Alek Thomas' home run in the seventh inning gave Diamondbacks fans a slither of hope.
The Phillies now have the chance to advance to the World Series with a home game at Citizen Bank Park on Monday.