Editor's Note: Sign up to get this weekly column as a newsletter. We're looking back at the strongest, smartest opinion takes of the week from CNN and other outlets.
It was the speech President Franklin D. Roosevelt never gave. In a radio address scheduled for April 13, 1945, the fourth-term president would have said, "If civilization is to survive, we must cultivate the science of human relationships — the ability of all peoples, of all kinds, to live together and work together, in the same world, at peace."
But the day before, Roosevelt was sitting for a portrait at his cottage in Warm Springs, Georgia, when he suddenly slumped in his chair, the victim of a stroke. He didn't live to see the allies' victory in World War II that year or the conference in San Francisco that month that established the United Nations.
Roosevelt originally conceived of the UN as a muscular force to keep the peace, with the United States, Soviet Union, United Kingdom and China acting as "four policemen" to rein in nations that would otherwise go to war. He wanted, in the words of the undelivered April 13 speech, "an end, forever, to this impractical, unrealistic settlement of the differences between governments by the mass killing of peoples."
The world in 2023 is a much different place, but peace, as Roosevelt envisioned it, remains elusive. A two-week-old conflict in the Middle East has already claimed thousands of lives against the backdrop of a multipolar web of alliances and rivalries in which the world's major powers often lack the ability to restrain conflict, and sometimes even encourage it.
On Thursday evening, though, President Joe Biden, who was a toddler when FDR died, sounded a Rooseveltian tone in asserting that the US still bears a special responsibility for seeking to promote world peace. He proposed billions in new aid to both Ukraine and Israel.
"We're facing an inflection point in history — one of the moments where the decisions we make today are going to determine the future for decades to come," Biden argued. "American leadership is what holds the world together. American alliances are what keep us, America, safe."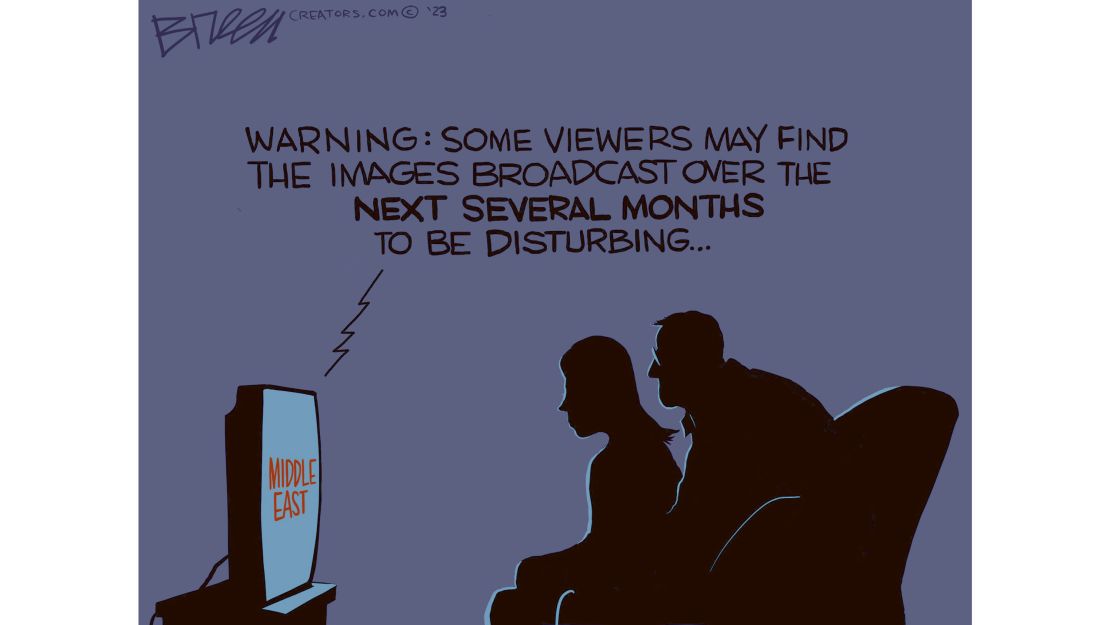 Biden spoke just after returning from a trip to Israel to demonstrate support for an ally mourning the loss of more than 1,400 people in the October 7 Hamas terrorist attack. But his diplomatic efforts to meet with Arab leaders came undone after a devastating explosion at a hospital in Gaza. While Israel released evidence that the blast resulted from a rocket misfired by militants in Gaza and US officials signaled agreement, that did not tame the fury of the Palestinians and their supporters in the region.
What's next?
Seth Moulton, a Marine Corps veteran and a Democratic congressman from Massachusetts, says there are urgent lessons from America's 2003 war in Iraq.
"Israel is about to start an invasion of Gaza with the same mission we had in those early days in Iraq: defeat the enemy, or in Netanyahu's words, 'crush and eliminate' Hamas."
"But the lesson America quickly learned in Iraq and Afghanistan was that you have to have a plan for the day after. Outside the southern Iraqi city of Najaf during the invasion, then Colonel David Petraeus famously asked, 'Tell me how this ends….'"
"The next year, I found myself in that same city Petraeus had conquered, trying to win it back. It was my second of what would become four tours in Iraq, facing far worse combat than we saw during the invasion."
The origins of the two wars are very different, Moulton pointed out, but there is the commonality that in a war with insurgents, some tactics can backfire.
"Nobody wants to see five-year-old Palestinian kids killed in the crossfire with Hamas, especially if their deaths only recruit more terrorists."
"And nobody wants to see five-year-old Israeli kids dying, in the same forever war, 20 years from today."
Israeli analyst Shmuel Rosner observed that "Israel says its goal is toppling Hamas, and Biden is no doubt asking: What comes later? Biden himself initially supported the US 2003 war in Iraq only to end up as the president who ordered the US pullout of Afghanistan. In the 20 years in between, he witnessed the two countries that the US invaded struggle to transform their leadership from one government to another. He is familiar with the cost involved, the chaos, the bloodshed… he surely wants to see a convincing answer to the question of the day after."
Biden's trip to Israel and Oval Office speech "show a confident, experienced commander-in-chief projecting gravitas and a deep knowledge of history," according to David Mark. "Biden's efforts stand out even more than usual since his likely 2024 Republican opponent, former President Donald Trump, has been clumsy and ineffective in trying to insert himself into these news events, as when he praised Hezbollah, the Iran-backed terror group based in Lebanon, in the wake of Hamas' attack on Israel. At the same time, the Republicans in office are in disarray as an increasingly embarrassing Republican leadership struggle in the House has paralyzed Capitol Hill."
In Gaza
Hani Almadhoun, who grew up in the Gaza Strip, now lives in the US and works as director of philanthropy at the United Nations Relief and Works Agency USA. "In the northern reaches of Gaza," he wrote, "over 20 members of my extended family seek shelter under the refuge of a staircase — a frail shield against the relentless and merciless storm of airstrikes."
"They tread cautiously, avoiding windows and the desolate streets where the overwhelming stench of death, fire and chaos hangs heavy in the air…"
"The negative impact of this war on my family in Gaza is hard to overstate: hospitals running out of space for the dead and injured, pushing the local hospitals to use ice cream trucks to preserve the bodies."
Yasmine Mohammed, whose father was born and raised in Gaza, observed that "since Hamas' attack on Israel, as I have read post after post on social media referring to Hamas as freedom fighters involved in anti-colonial resistance, I have been struck by the devastating weight of this lie. It is an insult to Palestinians to refer to these terrorists as our freedom fighters."
"At the hands of Hamas, the Jewish people have endured horrors not seen since the Holocaust. And, like the Nazis, Hamas does not view Jewish people as human beings. According to its 1988 covenant, every Jew must be eradicated from this earth. Its goal is not the genocide of Jewish people in Israel; its goal is the genocide of all Jewish people on this planet, period…"
"Hamas is not Gaza, and Gaza is not Hamas. Gaza is an area of land with people who are trying to do the best that they can to survive under abysmal circumstances. Gazans are just human beings, like their Israeli neighbors. They want to live in a peaceful environment where they do not have to be concerned about the safety of their children."
The children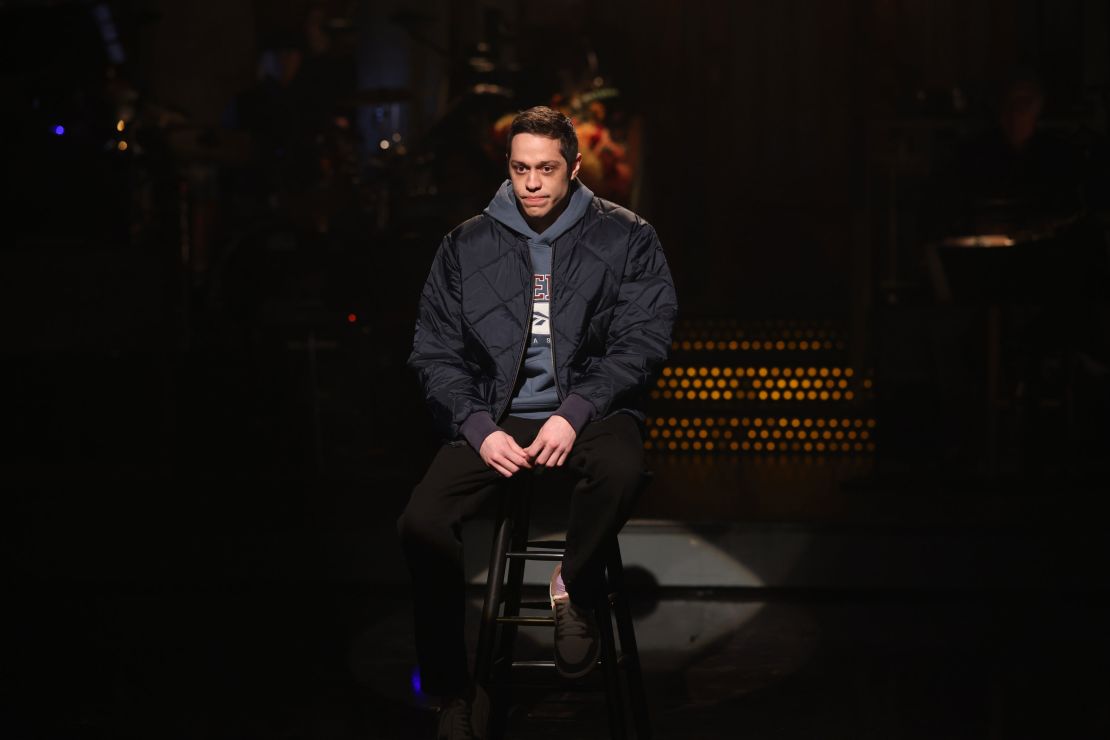 When comedian Pete Davidson was 7, his father, a New York City firefighter, died responding to the 9/11 terrorist attack on the World Trade Center. As Dean Obeidallah noted, that gave Davidson's cold open on last week's "Saturday Night Live" a haunting resonance.
"In a time when social media is filled with people saying they stand with one side or the other, Davidson instead made a plea to stand for humanity," Obeidallah observed.
Davidson said, "I saw so many terrible pictures this week of children suffering — Israeli children and Palestinian children — and it took me back to a really horrible, horrible place." He added, "No one in this world deserves to suffer like that, especially not kids."
Wadea Al-Fayoume, a 6-year-old Palestinian-American boy was stabbed to death last weekend outside Chicago by his family's landlord, "a 71-year-old man who's been charged with murder and hate crimes, among other crimes," wrote Khaled A. Beydoun. "The attacker also stabbed Wadea's mother more than a dozen times. She lived. But what does that word even mean anymore?… What does 'living' mean for millions of Arabs and Muslims who call the United States home, burdened with the impossible task of proving their allegiance, over and over again, in response to bellowing demands that bury our humanity?"
"It feels like we are living on borrowed time, like we were extended a contingent citizenship that can be stripped at any time, on account of events that unfold in America or on the other side of the world."
For more:
Mukesh Kapila: War didn't look like this when the Geneva Conventions were written
Frida Ghitis: Zelensky's inescapable new reality
Nicole Hemmer: Why student protests against Israel are so painful, polarizing and complicated
Hamas
Kobi Michael, a longtime intelligence and security analyst for Israel, told Peter Bergen that Hamas used "more than 2,000 terrorists from the special unit of Hamas, the Nukhba," —or more than half the unit's total manpower — to carry out its attack on southern Israel.
"What was the strategic aim of such an operation, considering that they knew for sure that the price tag would be very high and they were endangering their very existence? I'm sure that Hamas was sure that the shock and horror of this operation and the casualties that they would cause would be interpreted by all the Palestinians, that this was a sign from God that this was the time to open all the battlefronts and to fight Israel and this will be the end of the state of Israel. They were sure about it."
Bergen wrote that "Khaled Hroub, a Palestinian academic and the author of 'Hamas: A Beginner's Guide,' says he believes that Hamas did not expect that the October 7 attack on Israel would be the scale that it became, and the group didn't have a plan for what came afterward."
Neither Israel nor Hamas have "a very clear plan for what happens down the road," Hroub said. "Even if the Israeli military succeeded in destroying Hamas, the question facing everyone is, what's next?"
Jim Jordan flunks out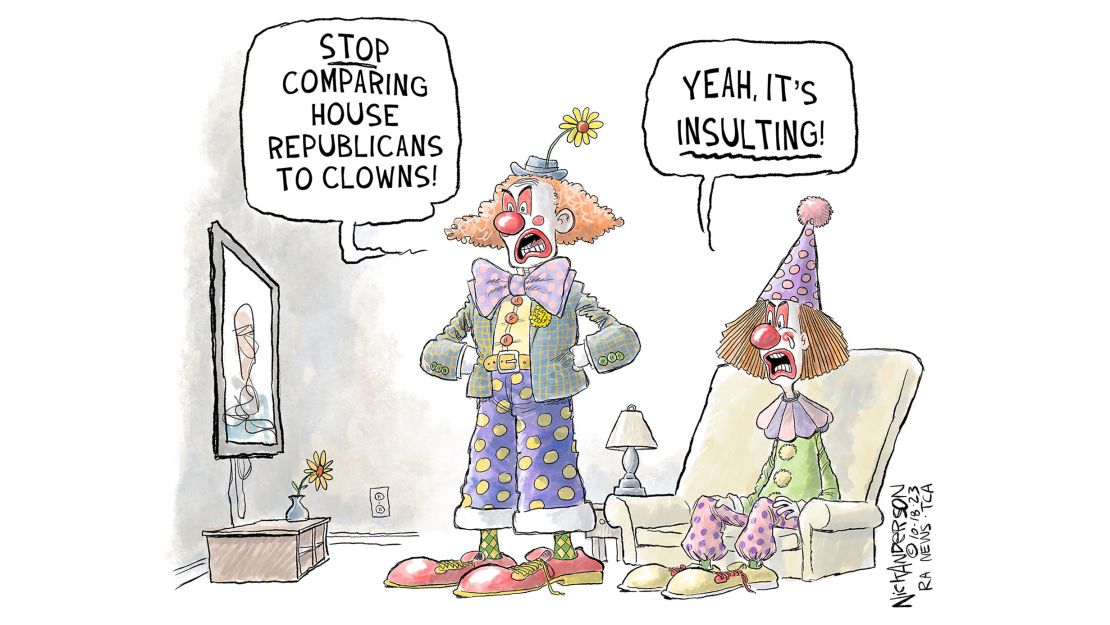 The election of Jim Jordan as House speaker seemed "to make perfect sense in the era of Trump," wrote Julian Zelizer.
"Jordan is as MAGA as they come. Indeed, he was doing MAGA along with the Tea Party long before Trump came to town. He has been a staunch opponent of reproductive rights, a fervent believer in radical deregulation, a climate change denier, a culture wars soldier and anything-goes politician who believes government shutdowns are just part of the normal price of business."
Yet through three embarrassing ballots on the House floor, and after his allies in the party and the conservative media tried to squeeze the anti-Jordan members to flip in his favor, Jordan failed to gain the 217 Republican votes needed to win the post. On Friday afternoon, he lost another vote — a secret ballot among his GOP colleagues to remain the party's nominee for speaker — and was essentially forced to drop out.
"The question is what has gone wrong? Intimidation, bullying and political pressure certainly can work," Zelizer noted. "Just look at the Republican who is by far and away the leading contender in the race to become the nominee for his party in 2024, former President Donald Trump."
"It is not a mystery that Trump has built an entire career on the power of intimidation. If you are against him, he will put all his effort in destroying you. If you stand in his way, he rallies his supporters to make it clear that you will not survive being his opponent."
John Avlon pointed to the intimidation tactics used against Republican legislators who refused to vote for Jordan, including an expletive-filled voicemail left for the wife of one congressman, which CNN's Jake Tapper played on air. "This is the politics that Donald Trump's rhetoric has wrought among his supporters in the Republican Party," wrote Avlon. "It reflects the furious worldview that right wing media sells to keep its listeners addicted to the anger and anxiety, turning much of the GOP into what Utah Sen. Mitt Romney calls 'a pro-authoritarian party.'"
SE Cupp said, "Republicans are squarely to blame for where they are today, more interested in punishing each other than they are in governing or solving problems. But, what if Democrats somewhere down the line are given an opportunity to step in and restore some functionality to the House?" They should take it, Cupp argued.
"The American people aren't stupid — they can see the mess Republicans have created for themselves. But at the end of the day, they'll grow tired of intransigence and dysfunction in Congress. And eventually, Democrats will get the blame for that, too."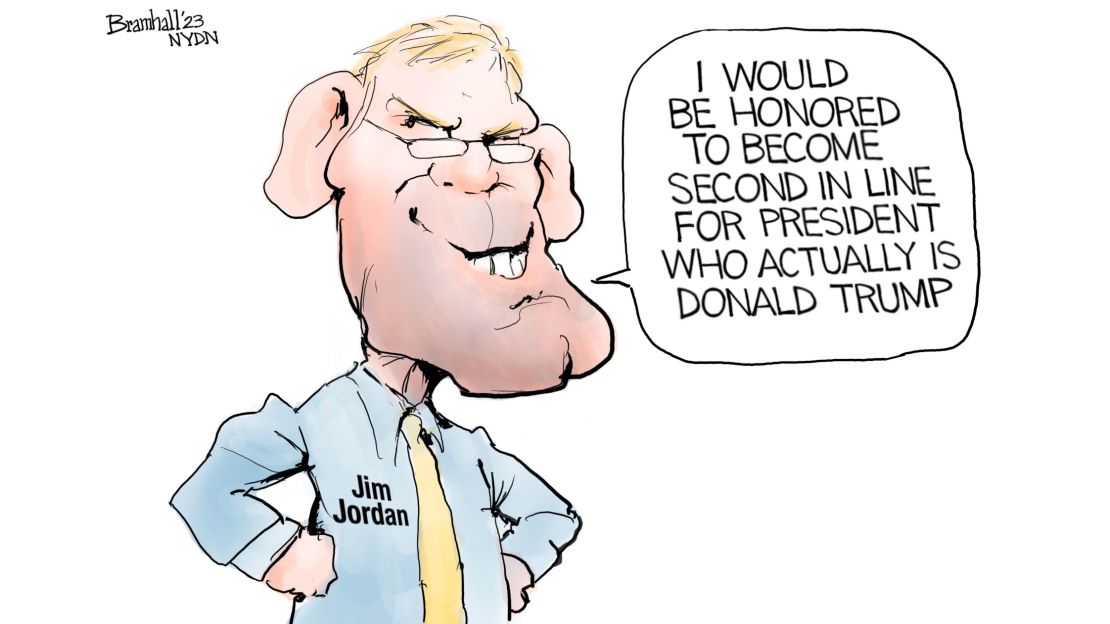 Major losses for Trump
Sidney Powell drew fame in the closing days of the Trump administration for her bizarre election-denier claims and her threat to "release the Kraken."
She never unveiled the promised evidence of fraud in the 2020 election and was instead criminally charged in Fulton County, Georgia, along with Trump and 17 other co-defendants for their alleged attempts to overturn the state's 2020 election results. On Thursday, Powell "released herself from the case by pleading guilty to six misdemeanor offenses and agreeing to testify truthfully against her codefendants as part of her plea deal," wrote legal analyst Jennifer Rodgers.
"Powell's testimony is hugely important and her plea is a big breakthrough for prosecutors. She is the first cooperating witness who was part of the limited group that met with Trump to craft the plans to overthrow the election. She was also present at an infamous meeting at the White House on December 18, 2020 that devolved into a screaming match."
A day after Powell's plea, attorney Kenneth Chesebro pleaded guilty to a felony charge of conspiracy, admitting that he took part in a scheme to create a slate of fake pro-Trump electors with Trump, Rudy Giuliani and John Eastman.
On Monday, the former president had suffered another setback when the judge hearing the federal election interference case imposed a "gag order on Trump, limiting his ability to publicly attack special counsel Jack Smith, Smith's staff, court personnel and potential witnesses in the case related to Trump's alleged attempts to overturn the 2020 election," wrote Jill Filipovic. "It's not a muzzle of Trump's ability to speak in general, but it is a demand that he not smear those involved in the case against him…"
"The decision to gag a defendant should not be taken lightly, nor infused with politics. It is crucial that Trump, as odious and dangerous as I personally find him, have the ability to fully campaign: to criticize his opponent, to criticize the system and to make the case for putting him back in the White House. Principles like the importance of free speech cannot bow to political preferences."
"But freedom has never existed without any limitation."
Don't miss
David Goldblatt: The people Olympic host cities don't want you to see
Amy Bass: What Mary Lou Retton will always mean to us
Amy Klein: Why 'Old Dads' made me so mad
Judge Glock: The perfect storm hitting homebuyers
Holly Thomas: Bearing the weight of all our hopes, the 'Frasier' revival never stood a chance
Richie Hofmann: The poet who found truth in death, seasons, teaching and even 'Schitt's Creek'
AND…
'Killers of the Flower Moon'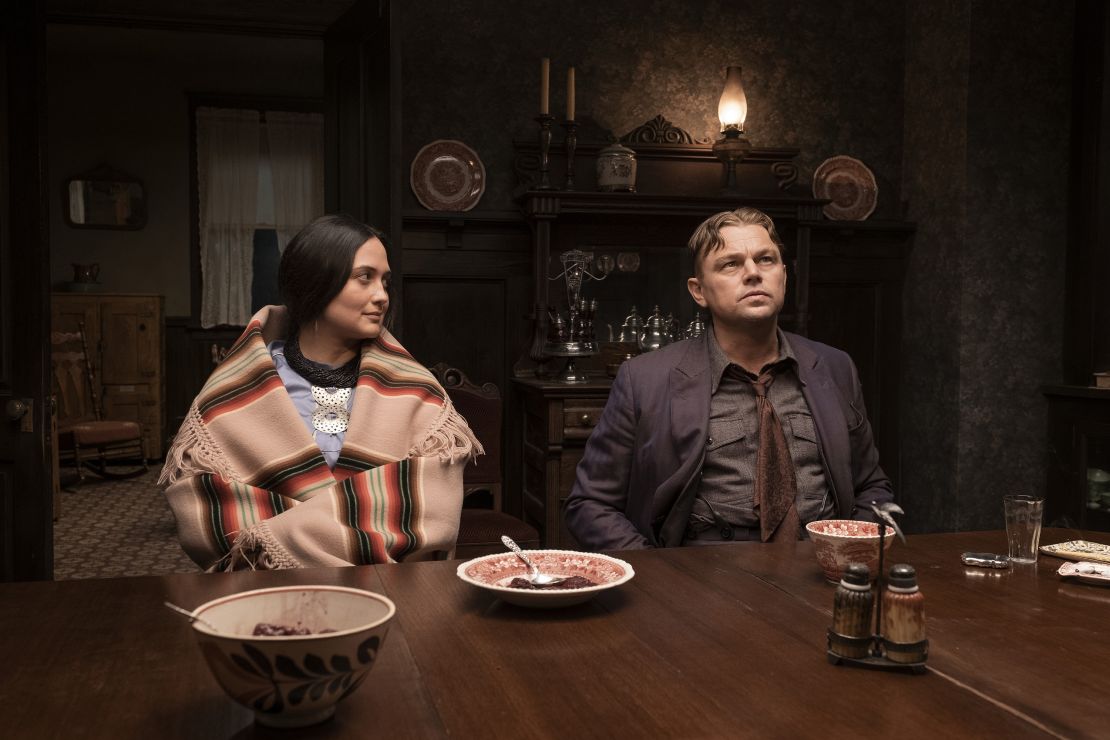 De Niro. DiCaprio. Scorsese.
Could the Hollywood icons who collaborated on the new movie, "Killers of the Flower Moon" possibly match the high drama of David Grann's 2017 book by that name?
It chronicled the White settlers who murdered and stole from members of the oil-rich Osage tribe in Oklahoma in the 1920s and the excruciating effort to achieve a bit of justice. "To convey that gravitas," wrote Noah Berlatsky, "Martin Scorsese has very self-consciously made an Important Movie. Leonardo DiCaprio and Robert De Niro give big, Oscar-eyeing performances. And the runtime is 3 hours and 26 minutes — a marathon apparently designed to bludgeon viewers into submission with meaning."
"The heavy-handed approach, unfortunately, tends to squeeze a lot of the nuance and insight out of its source material…"
"DiCaprio's performance is all sideways looks and shuffling evasion, with moments of dashing charm. It's very well done, and, again, well-designed to wow the Oscar committee," noted Berlatsky.
"But should a movie about systemic racist violence really be focused on the Oscar-turn of the White villain? Scorsese has repeatedly, and with some justice, lambasted the sameness of blockbuster superhero films. But 'Killers of the Flower Moon' reveals that Scorsese's narrative, genre-anchored, humanist approach to big, important filmmaking has serious limitations as well."