Editor's Note: This story is part of a series profiling American youth killed this year by guns, a leading cause of death of children in the US. Read more about the project here.
My little Spider-Man, his mother called him. Ayden King was 2 years old, and it seemed he had superpowers.
He could pour his own milk, though he did spill a little, and he could pull up a chair and open a high cabinet to find a snack. One time he climbed over the metal railing on the balcony of their second-floor apartment. He was holding on out there, in the open space, until his mother pulled her little Spider-Man back onto the balcony.
In a recent conversation with CNN, Chepial Williams remembered the time she couldn't save her son. She took off her glasses and wiped away tears.
"Felt like my whole heart had been ripped out of me," she said.
Williams lived with Ayden and his two older sisters in an apartment complex on the south side of LaGrange, a medium-sized city about 65 miles southwest of Atlanta. Early in 2022, Williams had some trouble with a neighbor. Police reports say the other woman complained about Williams and her children, who "incessantly make noises in the upstairs apartment that disturbs her and her family."
The dispute kept escalating. One morning, the reports say, the other woman attacked Williams. Surveillance video reviewed by police showed her brandishing a black metal cooking pot wrapped in plastic bags. She charged at Williams and hit her on the head with the pot. A fight ensued, and an officer found Williams with a busted lip and blood on her sweatshirt.
Gun violence is an epidemic in the US. Here are 4 things you can do today
The other woman was arrested on charges that included battery. Williams was not arrested. According to a report, the other woman told police, "It's okay, my family is coming from Birmingham and they'll take care of her situation."
Williams said she was afraid for herself and her children. She got a black .380 handgun and practiced with it at the gun range. She hid it under her mattress or zipped it into her purse. It made her feel safer, at least some of the time.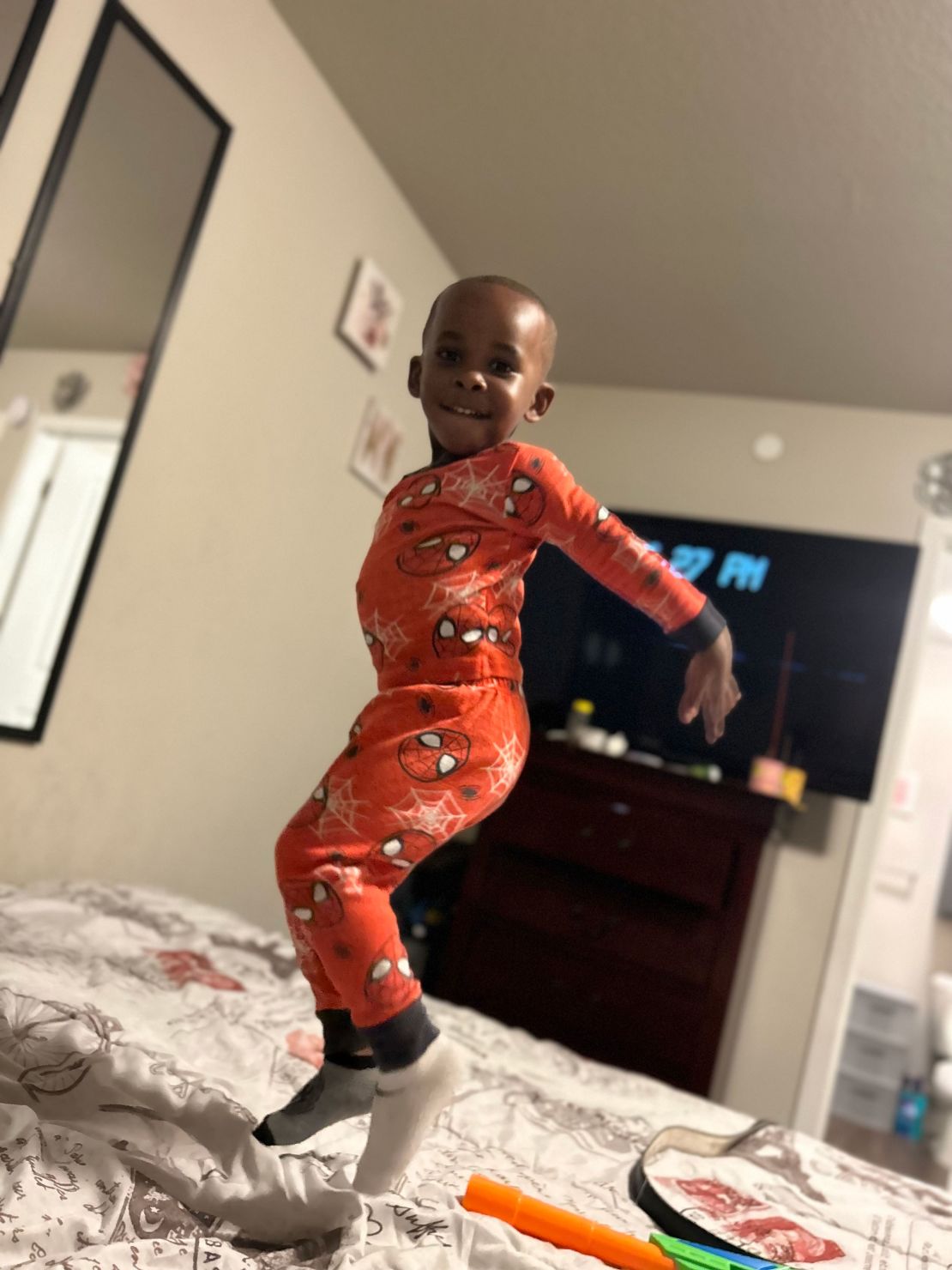 On April 26, about two weeks before what would have been Ayden's third birthday, it was dinnertime at the apartment. The kids were eating Sloppy Joes. Williams excused herself to use the bathroom. She recalled leaving her purse in the bedroom, on the nightstand.
A while later, she heard a loud pop. Running into the bedroom, she saw Ayden on the floor, along with the gun.
Read other profiles of children who have died from gunfire
The next few minutes are jumbled in her memory. She fell on the floor, picked up her son, put him down, ran to ask a neighbor for help, prayed, and prayed, and prayed, kept pleading with Ayden, don't leave me, stay with me, and the neighbor tried CPR, and Williams fainted.
"Upon arrival," a police officer wrote in a report, "I observed a black female holding the 2-year-old child and running towards me as I was exiting my patrol vehicle. The female handed me the 2-year-old child while she was crying and that's when I held the child and laid him down on the ground and immediately began CPR. The child was bleeding from his mouth and I did observe a gunshot wound to the center of his face near his nose. I continued CPR but did not feel any pulse."
More about Ayden King
Died on April 26
Accidentally shot himself with his mother's gun
His death is still part of an active investigation
Ayden is one of more than 1,300 children and teens in the US killed by gunfire so far in 2023, according to the Gun Violence Archive. Firearms became the No. 1 killer of children and teens in America in 2020, surpassing motor vehicle accidents, which had long been the leading cause of death among America's youth.
Authorities are still investigating the incident. On Wednesday, LaGrange police Lt. Chris Pritchett told CNN that a detective had submitted the case file to prosecutors for review.
Most accidental shooting deaths among children involve guns left loaded and unlocked, study finds
In a recent interview, as she struggled with her emotions, Williams said she wished she hadn't gotten the gun. She was asked what other parents could learn from her experience.
"Just be careful," she said. "Even if you have guns in the home, make sure they're put up in a safe place. Anything could happen within a blink of an eye."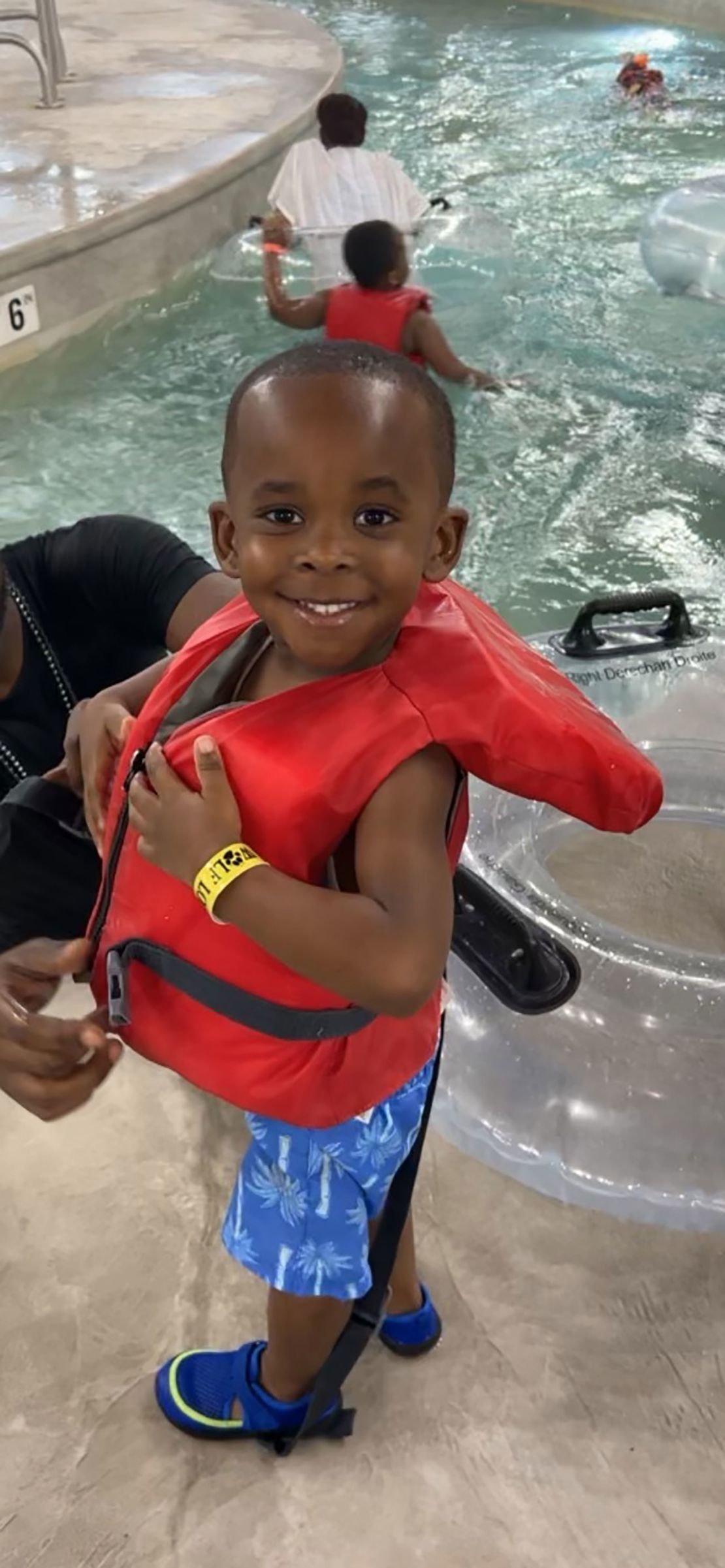 She could still hear the popping sound of the gun going off. Ayden was so quick, so curious. He was a whirlwind of motion and sound, dashing through the apartment, jumping on the bed, riding his toy motorcycle, inventing his own dance moves. An action figure brought to life. The sound of Ayden rang through Building B. And then, one night, it stopped.
"It's so quiet," his mother said.
On her right forearm was a tattoo of Ayden's name, date of birth, and two baby footprints.
Williams and her daughters sat on the couch, reminiscing about the boy they'd lost. They were asked what they missed the most about him. Destiny, 7, considered the question.
"I miss the most – " she said, trying to find the words.
"I miss the most – " she said, still searching.
"He was here," she finally said.
Za'Niyah, 10, said she had prayed for a baby brother, and then had a dream about him before he was born, and thought he was a miracle when he arrived. She missed the way he would get a strawberry Nutri-Grain bar and crawl into her bed with her, and they would have a snack together, and he would fall asleep.
Ayden wore a Spider-Man jumpsuit in his casket. His mother looked at her little Spider-Man, and wished she could take his place.