Nebraska Gov. Jim Pillen is facing backlash after he dismissed a critical investigative news report about environmental issues at his hog farming company by saying the reporter who wrote the article was "from Communist China."
Yanqi Xu, a 27-year-old reporter for Nebraska's nonprofit news outlet The Flatwater Free Press, wrote an article in September that stated high levels of nitrate were detected on hog farms owned by the Republican governor.
Xu's investigative report revealed 16 Pillen hog farms recorded nitrate levels higher than 50 parts per million, which is five times higher than what the federal government considers safe to drink.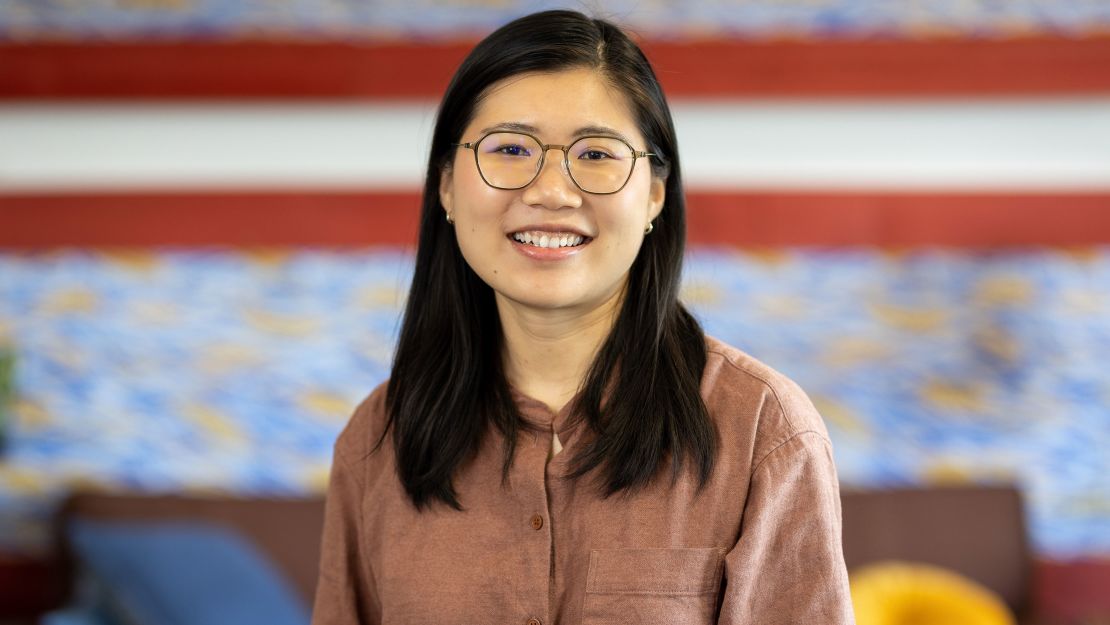 "The high nitrate can seep into groundwater, so we wanted to ask the governor about what's the source of this," Xu told CNN. "We were really trying to get the governor to say something about how he plans to address the growing nitrate issue in Nebraska."
Xu told CNN the governor did not respond to multiple requests for comment but the story did include a statement from Sarah Pillen, the governor's daughter and CEO of Pillen Family Farms, who said the company "… always placed a strong commitment on being positive environmental stewards of the land."
Pillen also said the company had a 17-member team working to protect Nebraska's groundwater and ensure nutrient management.
Just four days after Xu's story was published, Gov. Pillen was asked to comment on her report during an interview with KFAB, an Omaha radio station.
"Number one, I didn't read it, and I won't," Pillen responded. "Number two, all you've got to do is look at the author, author's from Communist China — what more do you need to know?"
CNN has reached out to the governor's office for comment.
When asked how she reacted to the governor's comments, Xu, who was born and raised in China, said "I was pretty surprised that he didn't really address the facts in the story, but he commented on my background and where I'm from. I'd say that I was pretty shocked and surprised."
Xu first came to the US in 2017 to obtain her master's degree in journalism from the University of Missouri-Columbia.
Xu told Poynter in a January 2023 article she was unable to travel home to China during the Covid-19 pandemic.
With her visa expiring, Xu began studying for a second master's degree in data analytics, according to Poynter. After completing her degree, she applied for an "Alien of Extraordinary Ability" visa so she could work in the US for three additional years, Poynter said.
"I've lived in Nebraska for two years," Xu told CNN. "I've been here for this job because I really believe in Flatwater's mission to tell important stories about Nebraska … I'm very grateful for my editor and boss to trust me with my reporting."
Xu said before the article was published she spent more than a year reporting about rising levels of nitrate around the state and she felt this was an important story to tell.
"Nebraska relies a lot on groundwater," Xu told CNN, adding "hog waste contains a lot of nitrogen … that can be converted to nitrate, which is a chemical that's colorless and odorless and very soluble in water that can pose risks to our drinking water."
Xu said it was a hard decision to speak up after she heard the comments the governor made, but she felt it was necessary because she's not the only woman of color in her newsroom and Nebraskans and other people deserved to know.
The Flatwater Free Press responded to Pillen's comments this week.
Matt Wynn, executive director of the Nebraska Journalism Trust, which launched and finances the Flatwater Free Press, said in a statement Tuesday that Xu noted Pillen's comments were the first time "anyone has written her off based on her origin."
"As an employer, that infuriates me," Wynn said in the statement. "As a believer in democracy and a free press, it saddens me."
Wynn described Xu as a courageous and remarkable reporter with an impressive record of stories. He said Pillen did not respond to requests for an apology.
"This week, I also offered Pillen the opportunity to apologize for his words, calling his office and emailing his staff. He has yet to respond," Wynn wrote.
He also noted the Free Press took its time before responding to the governor's comments because it needed to consult with immigration attorneys to avoid putting Xu at risk by defending her publicly.
The Asian American Journalists Association issued a statement Wednesday showing its support for Xu, saying the reporter "deserves to do her job without being judged because of her nationality."
"We are committed to supporting diverse journalists who are working to hold governments and elected officials accountable, and we denounce statements that may fuel xenophobia or prejudice," AAJA said in its statement.
Xu told CNN she had not planned to be part of a news story and still hopes people can focus on her reporting.