Omar Abou Nabout is a man on a mission.
Part diplomat-in-training, part legal campaigner, the 27-year-old Syrian spoke to CNN in Paris between meetings, flipping between his flawless French and native Arabic.
He smiled as he talked on the banks of the River Seine. But his journey here was far from happy.
He, his mother and siblings fled to France in August 2016, six years into the civil uprising against the brutal regime of President Bashar al-Assad. But his father, French-Syrian citizen Salah Abou Nabout, stayed in their home city of Daraa. He was killed in a barrel-bomb strike later that year.
Since then, Omar Abou Nabout has sought accountability over his father's killing while forging a new life in France. Today that fight for justice took a step forward, as French investigative judges issued arrest warrants for four high-ranking Syrian generals in Abou Nabout's case.
"It was exhausting, especially psychologically, we know the regime, but despite my fears I couldn't be silent, and I will not be silent. This is a right for my father, and for Syrians," he told CNN of his efforts.
Legal cases have been filed against the Syrian regime before. Last year a German court sentenced a former Syrian army colonel to life in prison, in the first trial of a high-ranking regime official for torture carried out under the Assad regime.
This case, however, is the first brought against senior members of the Syrian government for alleged complicity in war crimes in a military operation. It's the first that directly indicts four Syrian military officials, including two former defense ministers.
And it's the first time that arrest warrants have been issued over the use of barrel bombs, crude devices made by filling oil drums, fuel tanks or gas cylinders with explosives and shrapnel. The Syrian regime used them extensively, and indiscriminately, in densely populated areas at the height of the civil war, which was considered a form of prohibited indiscriminate attack under international humanitarian law.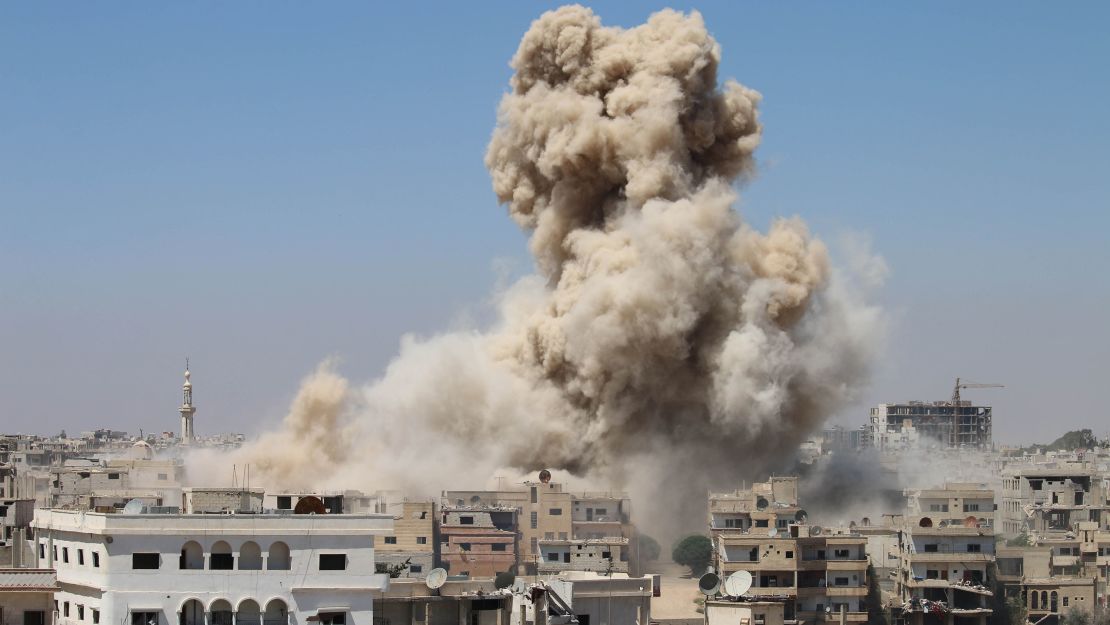 The indictments are the result of a years-long investigation by French prosecutors, aided by Abou Nabout and a human rights-focused non-governmental group.
Abou Nabout's case dates to June 2017. His father, Salah, was politically active in his youth and, although his son says that by the time the revolution rolled around he had given up on politics, he was still jailed for more than two years in the early days of the Syrian uprising. When his wife and children fled Syria in August 2016, Salah was unable to leave.
He allowed an education NGO to use his three-story home in Daraa city as a makeshift school. It was an old, rundown building, but artwork and motivational slogans peppered the walls. One, seen in a photo, read: "We need a little bit of thought to achieve great things. Think well."
The southern Syrian province of Daraa was the scene of ferocious battles. It was recaptured by the Russian- and Iranian-backed Syrian government from rebel forces in 2018, but it was left looking apocalyptic. One year earlier, on June 7, as government bombs fell on the area of Tareek al-Sad, Salah's building was hit. Children weren't in class at the time. But Salah was there and lost his life in the blast.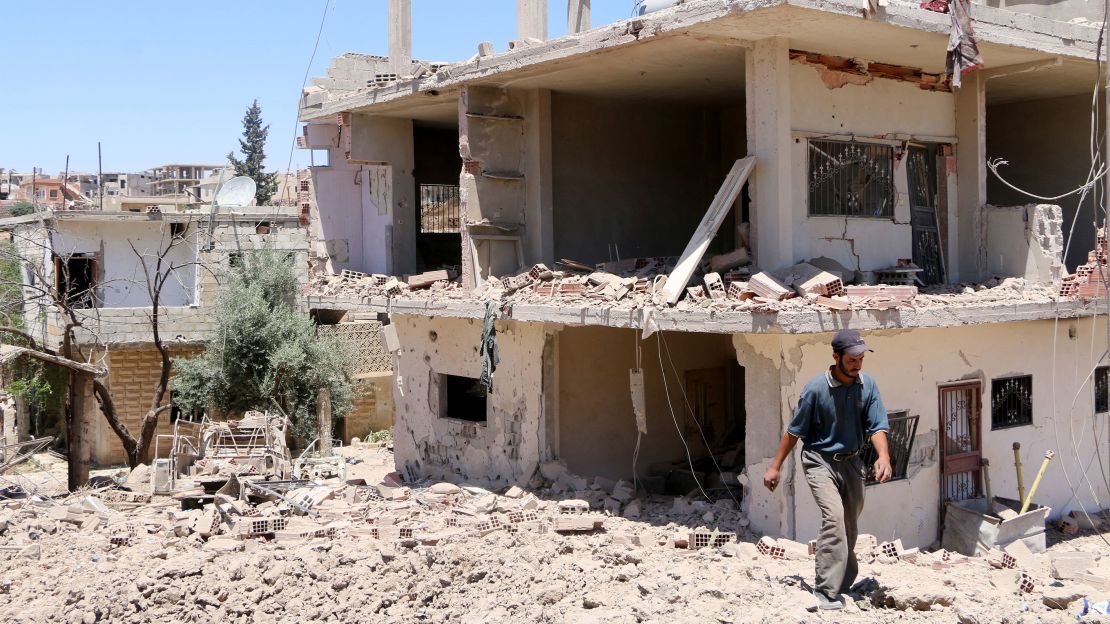 The bombs in question were barrel bombs dropped from regime helicopters with devastating consequences. By their very nature, they are uncontrollable. An estimated 82,000 barrel bombs had been dropped in Syria as of April 2021, according to the Syrian Network for Human Rights, killing more than 11,000 people in the process.
The Syrian government has repeatedly insisted its strikes target "terrorists."
When Omar Abou Nabout and his family sought refuge in France – where his father held a passport – they found the language and culture difficult to understand at first. But Abou Nabout went on to graduate from the country's prestigious Sorbonne University, and now works with the French Foreign Ministry, with ambitions of becoming a diplomat.
Back then, his one link to his new country was his father. Following his death, as Abou Nabout put his energy into the pursuit of justice, Salah's French citizenship gave France jurisdiction in the case.
"The past six years were tough, because it's a new country," Abou Nabout said. "We had to adapt first. I adapted and tried to mainly focus on the case and worked on my own at the start."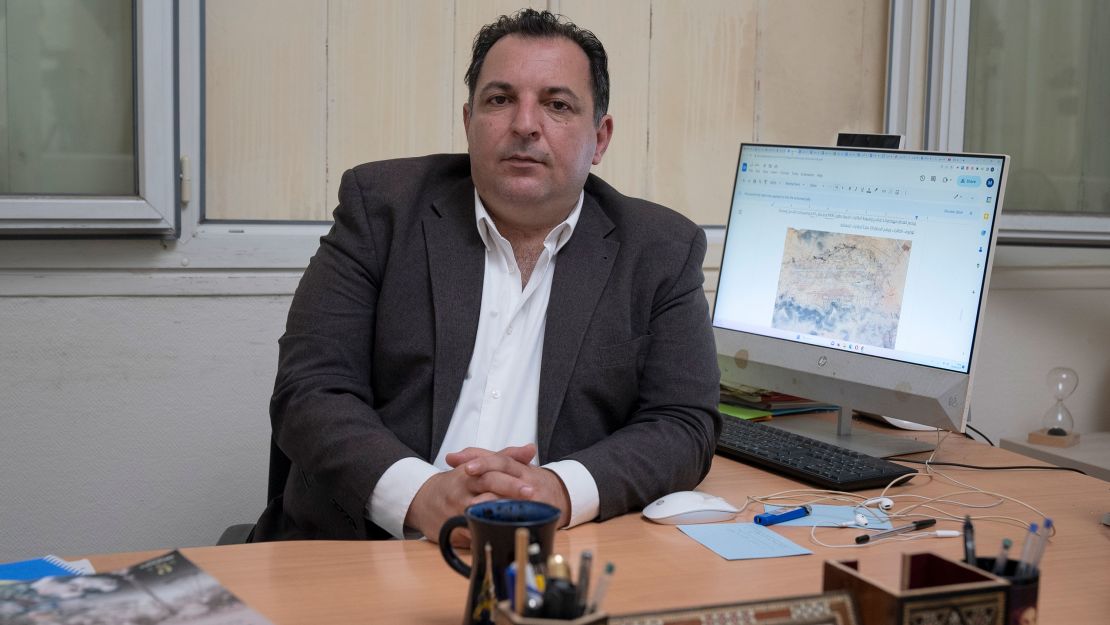 Abou Nabout initially took his case to French prosecutors. It was later picked up by Mazen Darwish, a Syrian lawyer who leads the Syrian Center for Media and Freedom of Expression (SCM) – an NGO that started work in Syria and is now based in Paris.
The group has made a name for itself pursuing justice against both the Assad regime and Islamist extremist groups in Europe, earning Darwish a place on Time's list of the most influential people for 2022. Last year, Darwish was instrumental in bringing the legal case that saw former Syrian army colonel Anwar Raslan sentenced to life in prison in Germany for crimes against humanity.
Darwish himself has experienced the brutal extremes of Syria's incarceration system first-hand. In February 2012, Darwish was arrested with his wife and other staff at the NGO. He was accused of "promoting terrorist acts," he says, and was tortured. After three and a half years in prison, he was released; the charges against him were later dropped.
Darwish moved to France, transferring the headquarters of SCM there in 2016. In 2020 he – along with the SCM – became involved in Omar's case, assisting French investigators.
But building a case in a foreign country about a crime in another country, which itself is entrenched in a civil war, isn't easy. By the time the investigation started, Daraa had come under government control, making access for French investigators difficult. The SCM offered support as a civil party, using its network to collect evidence when French investigators couldn't; taking photos, collecting samples, and interviewing defectors to put together a chain of command in a painstaking 14-month process.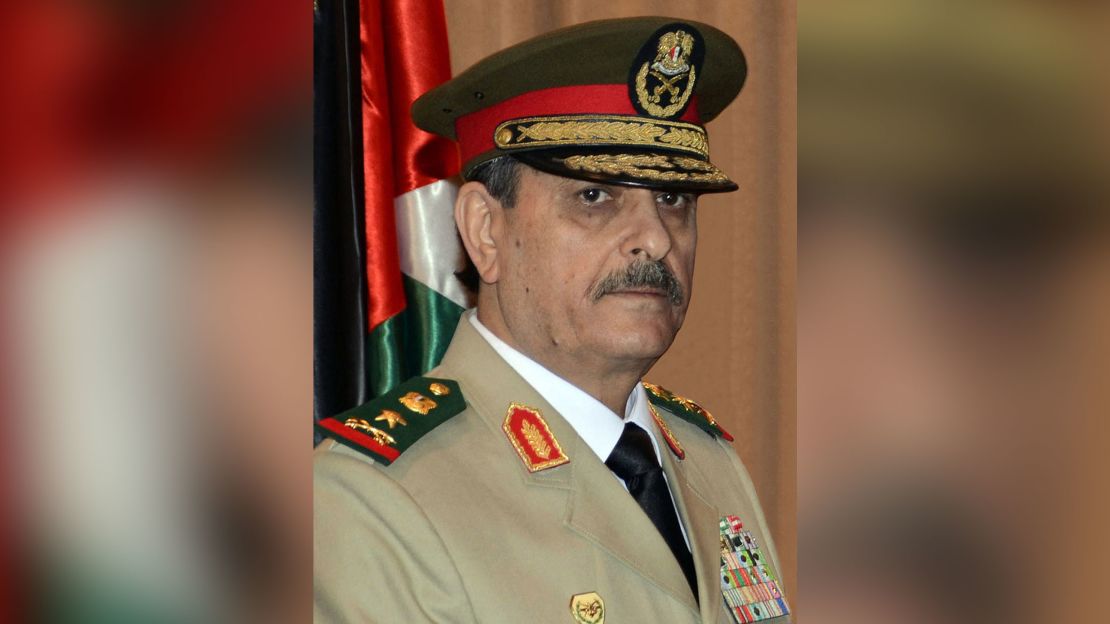 The decision by French investigative judges to now indict four high-ranking generals, including two of the country's defense ministers, is a big step forward. "This is the first time the Syrian official army are being prosecuted," Darwish said. "This is the first time we're talking about the air force, the Syrian official army attacking schools and protected places."
On the list of indictments are Fahed Jassem al-Fraij – at the time, he was the second-highest ranking military official after Bashar al-Assad and one-time defense minister.
Then there's Ali Abdullah Ayoub – former chief of staff of the armed forces, and later defense minister. He was the third-highest ranking officer at the time of the attack.
Brigadier Ahmad Balloul, who commanded the Air Force at the time of the attack, and Brigadier Ali al-Safatli also both appear on the list.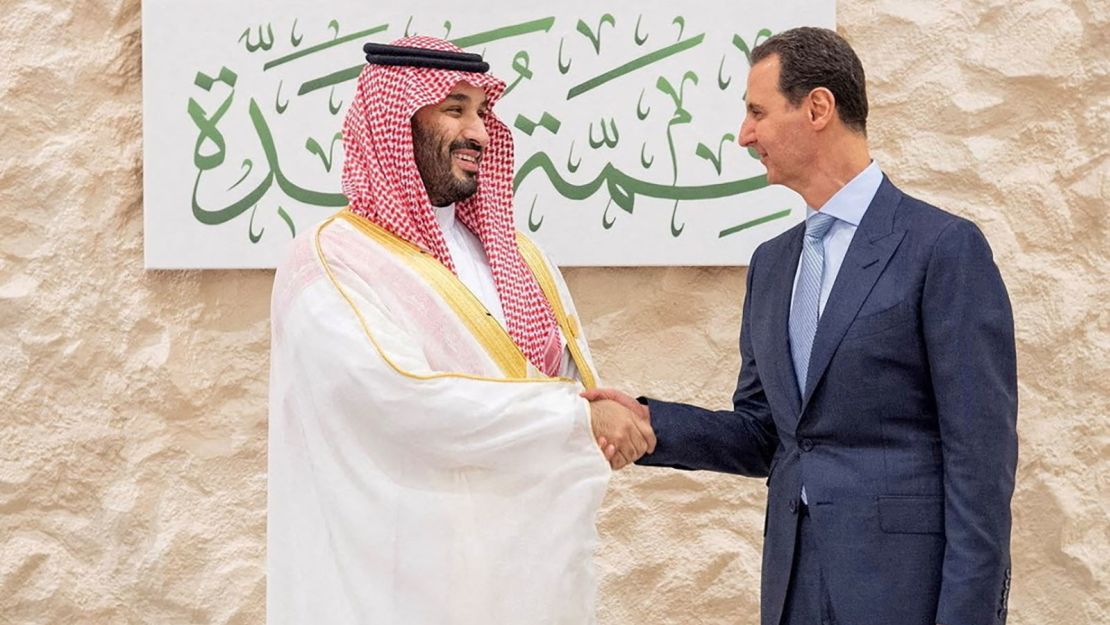 Notably absent, however, is Bashar al-Assad, the Syrian president. "This is not because he's not responsible," Darwish said. "But because we are talking about local courts and presidents have immunity." Assad would need to be tried through the International Criminal Court (ICC) in the Netherlands, he added. Syria is not a member of the court, so a case would have to be referred by the UN Security Council, where Russia, which supports Assad, has veto power.
The Syrian government has long been accused of war crimes, targeting schools and hospitals. It may deny targeting civilians, but Abou Nabout says the new indictments are a victory for him and others fighting impunity.
This is now more important than ever, he said, as Arab states appear eager to turn the page and welcome Assad back into the fold.
"It was my instinct to pursue justice for my father. I grew up during the revolution. I was part of it … I watched people die including friends," Abou Nabout said. "I couldn't stay silent when I could do something. I didn't want the day to come when I'm older and would regret missing the opportunity."
Additional reporting from Eyad Kourdi