The Philadelphia Phillies are just two wins away from reaching the World Series for the second straight year after a blowout 10-0 victory over the Arizona Diamondbacks in Game 2 of the National League Championship Series.
Kyle Schwarber crushed two homes runs – the first time in his career he has hit multiple homers in a postseason game – and Trea Turner added a third to help the Phillies take a commanding 2-0 lead in this best-of-seven series.
The Phillies have now hit 15 home runs over their last four games, the most homers by any team in MLB history in a four-game span during the postseason, according to ESPN.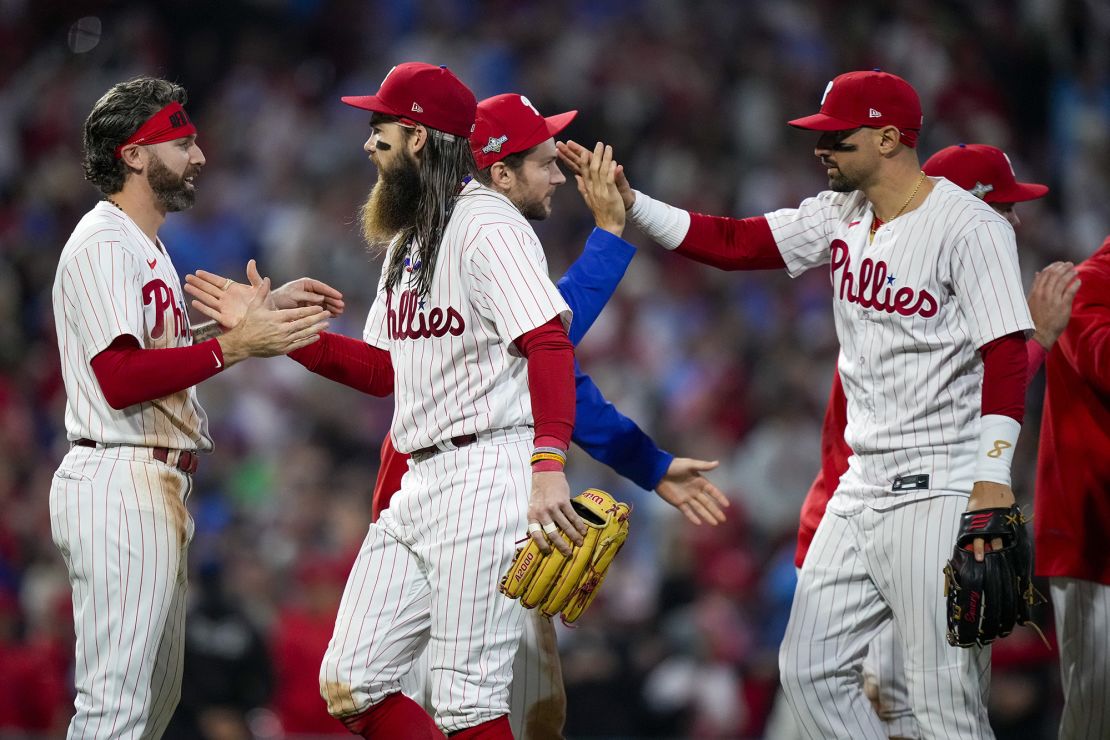 After the game, Schwarber was full of praise for his pitchers, in particular Aaron Nola who pitched six scoreless innings.
"Those guys are horses," Schwarber said, according to MLB. "The way that these guys are throwing the ball right now, it's been fantastic. And it makes our jobs a lot easier."
"We like our chances, for sure," Nola added. "We've got to keep putting in the work and competing. We're going to try our best to do that until the end, right?
"But we've still got a little ways to go. We've got a good Arizona team at their home park in a couple days. We've got to take it step by step."
The two teams now head to Chase Field in Phoenix, Arizona for Game 3 on Thursday.