After limited series featuring Chris Evans and Tom Holland, "Lessons in Chemistry" serves up another faulty experiment in combining serious Apple TV+ dramas and Marvel stars. Brie Larson takes center stage in this adaptation of Bonnie Garmus' novel, but its depiction of a female scientist turned cooking-show host navigating the patriarchal 1950s yields a souffle that sounds tasty but never rises.
Larson plays Elizabeth Zott, who is introduced as the beloved host of the female-oriented "Supper at Six," a TV show that casts her as an early alternative to Julia Child, before flashing back to the tragedy-strewn road that brought her there.
Working as a lab tech with a master's in chemistry, she's dismissed by the White men running the place, having had her academic career derailed before that by even more wanton sexism at the university.
Elizabeth's workplace is filled with indignities, as she's called "honey" and "sweetheart" and told to smile more. Yet she stumbles into a relationship with Calvin (Lewis Pullman), a brilliant scientist who respects her and shares her lack of social graces, making their romance a bit like a sober-minded version of "The Big Bang Theory."
There are echoes of "Mad Men" and "The Marvelous Mrs. Maisel" in the time and place, but in addition to the stiffness of Larson's character "Lessons in Chemistry" seems compelled to thump the audience over the head with every instance of disrespect and degradation.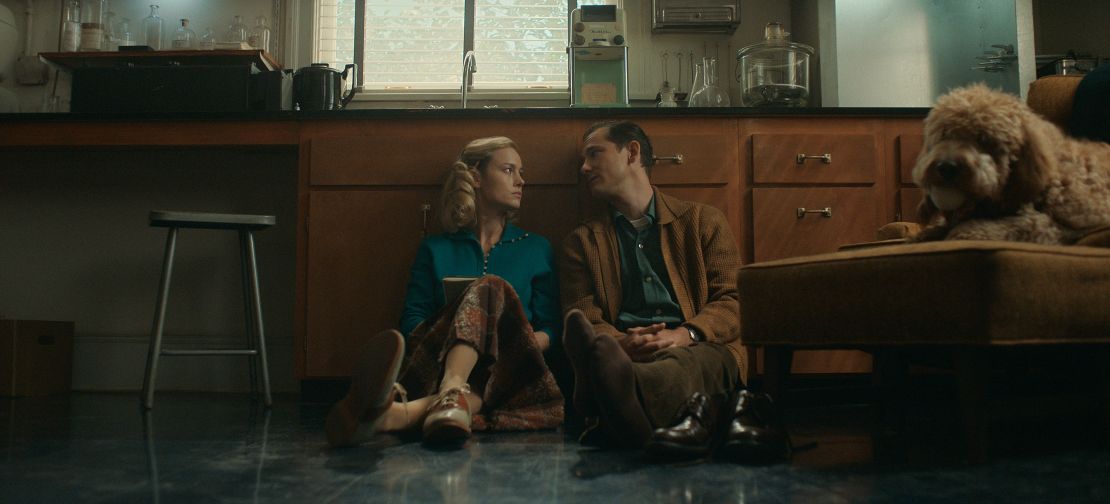 Because Calvin lives in a predominantly Black neighborhood that also brings race into the mix, as Elizabeth befriends Harriet ("How to Get Away With Murder's" Aja Naomi King), who must endure compounded versions of the challenges that Elizabeth faces while still serving as a helpful resource to her.
Desperation ultimately drives Elizabeth to reluctantly consider a different line of work, although she's at first resistant when a harried producer at the local TV station ("Big Bang Theory's" Kevin Sussman) proposes putting her on TV, having been instructed by his ill-tempered boss (Rainn Wilson) to find someone women can relate to and men will find attractive, though in much coarser terms.
"Think of this whole TV thing as an exciting new experiment," he says, which provides a template for how Elizabeth attacks her new profession.
Landing a few weeks before Larson takes off again as Captain Marvel, she too often feels handcuffed here by the nature of the character, the bluntness of the misogyny directed toward her and at least one too many unnecessary detours into the past.
"Lessons in Chemistry" rallies somewhat near the end, but by then this already feels like a relative also-ran on the crowded shelves of prestige streaming dramas – an addition to Apple's menu with interesting ingredients that, finally, just doesn't gel.
"Lessons in Chemistry" premieres October 13 on Apple TV+. (Disclosure: Lowry's wife works for a division of Apple.)