Editor's Note: This story is part of a series profiling American youth killed this year by guns, a leading cause of death of children in the US. Read more about the project here.
Alexander Lara Delgado smiled and focused on his friend as he twirled her around, moving to clear the belled skirt of her baby blue ballgown. The guests cheered as Alex, dressed in a sharp white tux, swept her up in a hug, spinning her four times in the air.
It was all part of a beautiful dance Alex choreographed for his dear friend Roselena's quinceañera. Alex even went so far as to don his friend's Cinderella-like dress during rehearsals to show her all the steps.
They were neighbors and close friends, raised together from a young age. And that dance celebrating Roselena's 15th birthday, "it was something that was very beautiful," Alex's mother, Eubdulia Delgado Alvarado, said.
It was the last big milestone Alex got to experience.
Just a few months later, the 16-year-old stopped at a Nashville gas station for a chocolate bar and Gatorade, his mother said. In the moments that followed, a chain of dramatic events left his family devastated, heartbroken and searching for answers.
More about Alexander Lara Delgado
Died January 7
He was 16 years old
His family says someone hit the car Alex was driving. Police say an altercation followed.
Alex was shot in the back of the head while driving. He lost control and hurtled into an IHOP, police say.
No arrest has been made and the case is under investigation with the district attorney, Metropolitan Nashville Police said.
The family is offering a $20,000 reward, while Nashville Crime Stoppers is offering $5,000
His mother lost her only child on the early morning of January 7, awoken by a phone call that her son had been shot after his car was struck by another at the gas station and an altercation ensued. The happy, lovable and outgoing teen left behind both parents, four half-siblings on his dad's side and two stepsiblings.
Alex is one of more than 1,300 children and teens in the US killed by gunfire so far in 2023, according to the Gun Violence Archive. Firearms became the No. 1 killer of children and teens in America in 2020, surpassing motor vehicle accidents, which had long been the leading cause of death among America's youth.
Read other profiles of children who have died from gunfire
Ten months later, no suspect has been charged and the family is still looking for justice.
"He was just starting to live his life," said his mother's longtime partner, Claudia Gutiérrez. "He wanted to be someone in life, and they just took it away from him."
He danced with his mother for hours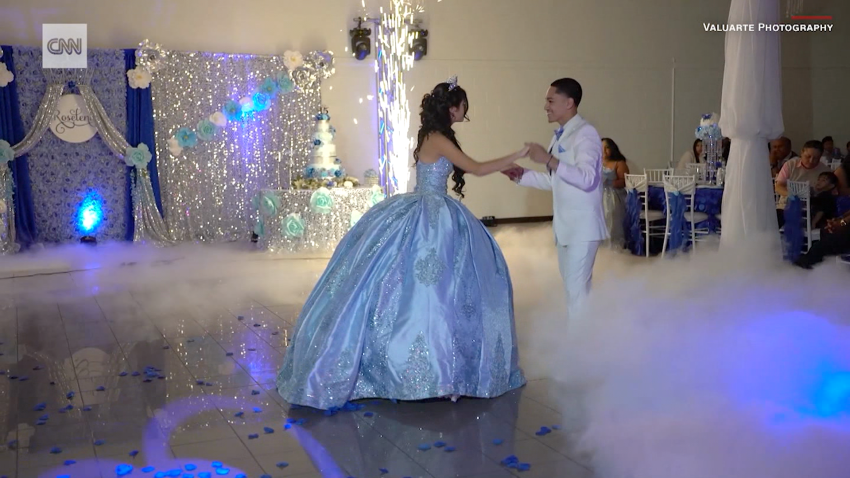 Alexander was a choreographer and a cowboy. His family remembers his last dance
The family celebrated together for Alex's last milestone, the quinceañera, last August. They watched as Alex cheered on and escorted Roselena as her chambelan, her only court at the event.
"He taught the girl how to dance, he taught her how to spin, and he put on the girl's dress to teach her how she needed to move so that the dance would come out perfectly," Delgado said.
Alex inherited his dance skills from his mother, whom he first started dancing with when he was 12.
Delgado remembers dancing with her son for hours on end at local dance nights for families. Some of her favorite memories were of dancing with him, teaching him different moves and how to hold a girl.
Growing up, he was known as "Little Alex" in the home he shared with his mom, her partner and her two children. It was always the three of the children together, Alex being the youngest.
"Since they were little, they were each other's only friends, the three of them," Gutiérrez said. "It's devastating right now because they miss him."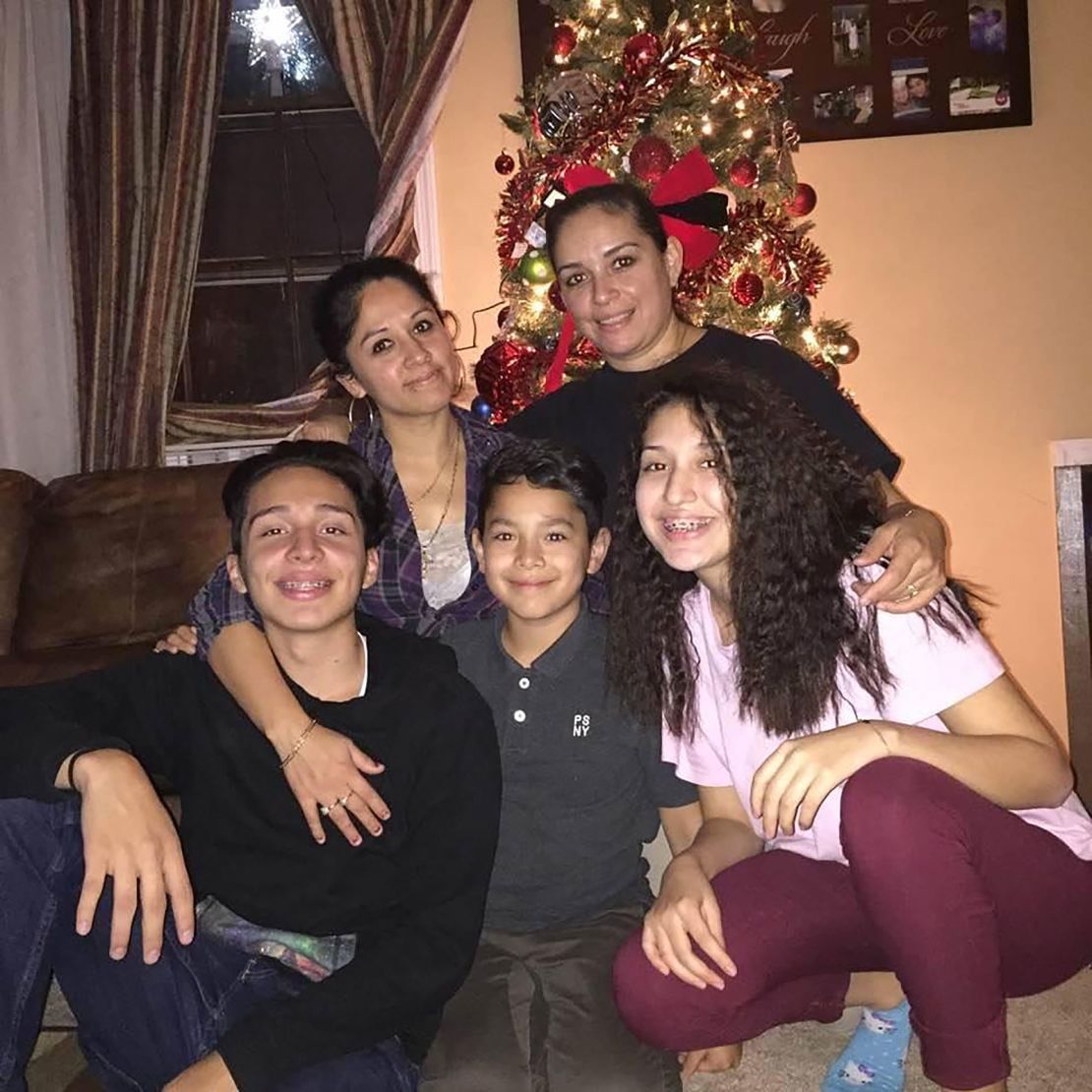 Alex had spent a lot of time with his stepbrother, Alejandro, who taught him how to change a car tire, change the oil and more. He became more interested in cars and wanted to be a mechanic when he grew up, his mother said.
The more he learned about cars, the more he wanted one. Alex saved up to buy a black 2005 Infiniti. It was a bit rough and required some love. Alex worked tirelessly on it.
"Whatever it took for him to be on the steering wheel, he just loved driving his cars, just being free, exploring that freedom that every teenager wants to feel," his father Aniceto Lara Jr. said.
Gun violence is an epidemic in the US. Here are 4 things you can do today
He worked hard to help his family
As much as Alex relished those moments of freedom, he was always taking on more responsibility to help his family, his father said.
Alex looked out for his mother and prioritized taking on part-time jobs in construction so she wouldn't have to work so hard, his father said. Alex had lived with his mother in Nashville for most of his life, as his parents divorced when he was a baby.
"At a young age he was already thinking of just getting a job to help his mom, so his mom wouldn't have to work as much anymore," Lara said. "That brought a lot of joy to me, that he was being a good son."
Alex also helped his father's family, traveling to Mexico to reconnect with his dad and spend time with his grandparents on their farm and orchard in Michoacán whenever he could. Lara was surprised at how easily Alex adjusted to the change in environment, especially the lack of air conditioning and early morning chores.
Lara recalled a time when Alex and the family were working in the corn fields. These little hairy spines from the corn plants would get on your skin and create a burning rash that was uncomfortable, he said.
"He was right there with all of us doing the hard work, like anyone else would," Lara said. "That was one of the things that I admired, that he was just willing to be out there and do things no matter what. Just like a real cowboy."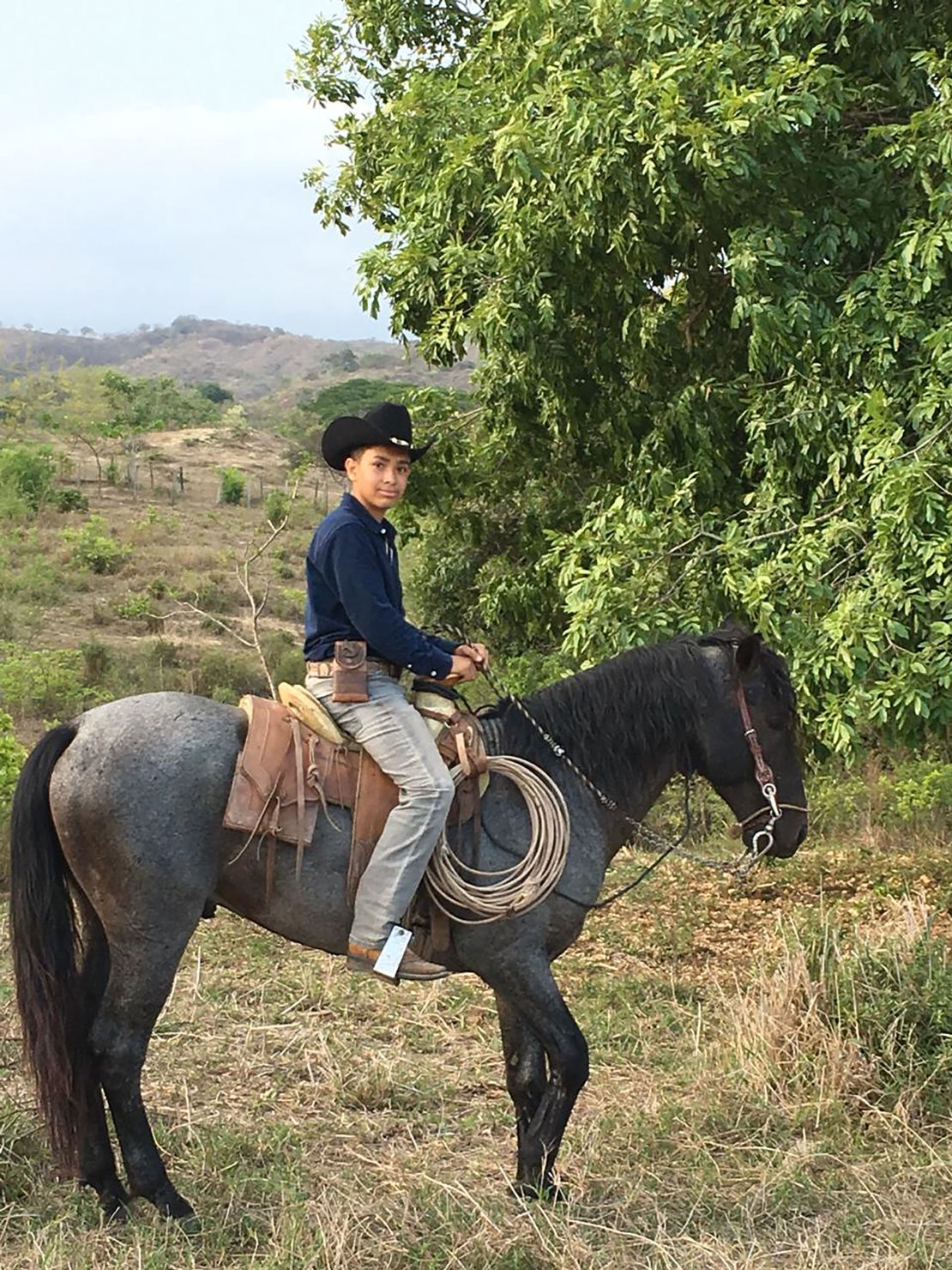 The memory of them working together in the corn made Lara laugh. Others made him smile, like the many times his son went horseback riding. Alex enjoyed the activities around the farm, but he really loved horses, his dad said.
"We had very many beautiful moments and those are all lost," Lara said.
His legacy beats on
Back home in Nashville, his mother says she misses the way it felt knowing Alex was in his bedroom. His 10 pairs of shoes, including his prized Air Jordans, sit neatly and pristine in their boxes – Alex didn't want them to lose their shape.
His shoes were his signature, and they remind her of his flair.
As his mother looks upon Alex's favorite things resting untouched, she remembers their bond and how close they were. "I was his mother and his friend," she said.
"I remember him with happiness because we were always very happy," Delgado said. "We were very close. He loved me very much."
Alex's last gift was the gift of life.
After the shooting, his heart was still beating strong, but there was no brain activity, his mother said doctors told her. The family kept Alex on life support so they could donate his organs – three children and one adult were recipients, his family said.
"I know what I did was something important for all the families that were able to have part of my son," his mother said. "I did it with all of my heart, for them, and I know my son did it, too."
CNN's Catherine Shoichet and Sofia Fox contributed to this report.