Three generations of Lynda Jackson's family have worked in Detroit's auto plants, and three generations have been union members.
Her father moved from Alabama to Detroit in the 1960s to work at Chrysler. Her uncles, stepmother and cousins all worked at Ford, General Motors and Chrysler (now Stellantis) before they retired with retirement benefits, including health care and a pension.
Jackson, a 36-year-old Black forklift driver for Stellantis, said she wants the same for her own family, and for her community.
"The auto industry and these plants are so very important to the Black community," Jackson said. Losing jobs "would be devastating to the inner city, devastating to the Black community."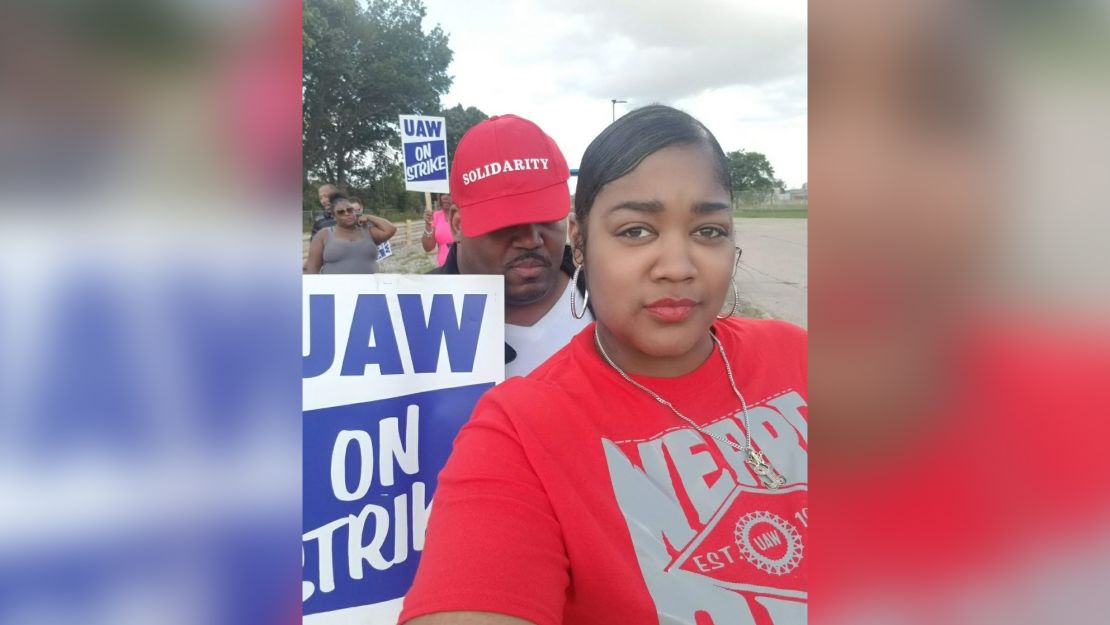 Black workers have long relied on union auto jobs as a crucial route to financial stability in America. Job by job, plant by plant, Black people forced open the auto industry and built seniority, using it to break into higher paying jobs they had previously been denied. The percentage of Black workers in the auto industry today is more than double their share of the workforce overall.
But the decline in US auto jobs and the erosion of unions have hit Black workers hardest. Many have seen auto work move from being a stable career to little more than a wage job, ever since the United Auto Workers union agreed to concessions in 2007 and 2009 as automakers were barreling toward bankruptcy and federal bailouts.
Now, the UAW strike for better wages, benefits and job protections that began Sept. 15 against Detroit's Big Three comes at a pivotal moment. US car manufacturers are switching to electric vehicles, which may require less labor, and they're opening plants in the union-hostile and lower-wage South. The outcome of a new contract for UAW members and the future of the industry will have an outsized impact on Black workers.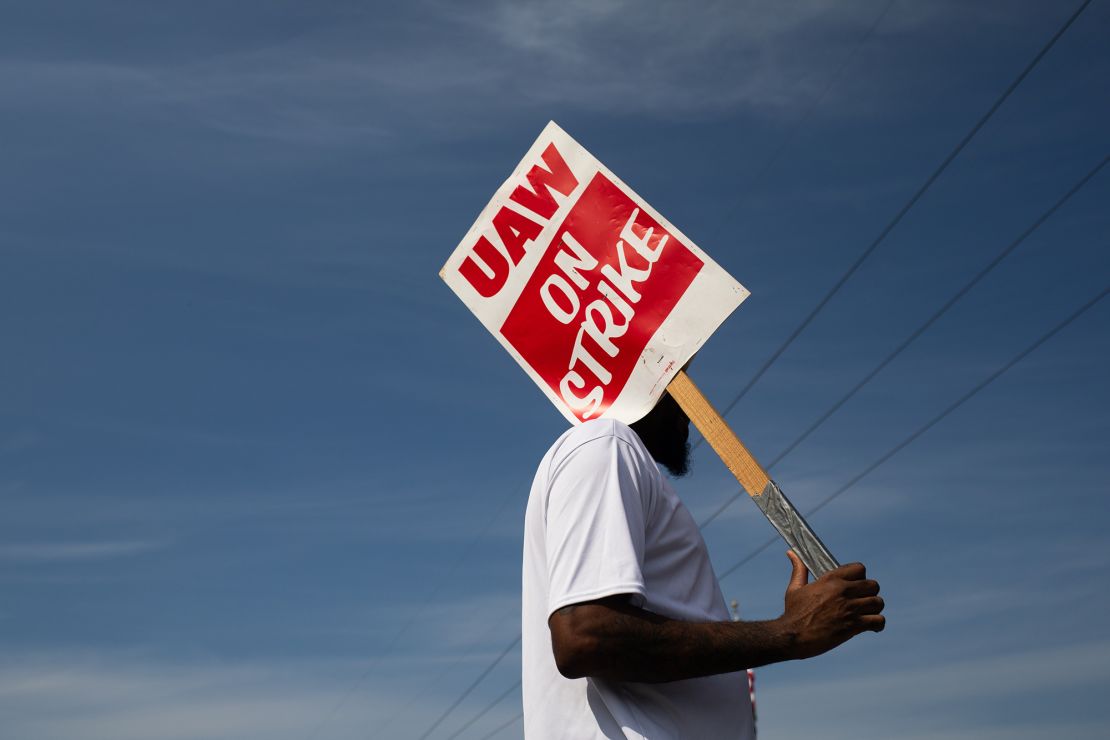 It's "a lot of Black people's bread and butter, this auto industry. And it's failing us right now," said striker Tiffanie Simmons, 38, who works at a Ford assembly plant in Wayne, Michigan. "As a Black Detroiter, the auto industry was the one place that you knew that you could go and make a decent living," said Simmons, whose father and brothers also work in the industry.
"Since concessions, it is no longer a career."
Pivotal moment
For over a century, the American auto industry has been a source of strength for Black workers.
Working in the industry as far back as the Ford Model T, Black workers grew to represent nearly a third of the United Auto Workers by the 1950s and 1960s.
In 2021, Black workers accounted for 25.5% of the unionized auto sector, according to an analysis by the Economic Policy Institute, a left-leaning think tank. (The UAW does not release the current racial breakdown of its members.) Black workers are likelier to belong to unions, in any industry, compared to White and Hispanic workers.
Unionization has been and is key to transforming the economic prospects of Black workers without a college degree, said Steven Pitts, the emeritus associate chair at the UC Berkeley Labor Center. Black union workers earn on average 16.4% higher wages than non-union Black workers, and they are likelier to have health care and retirement benefits, studies show. Declining unionization has contributed to the growing Black-White wage gap.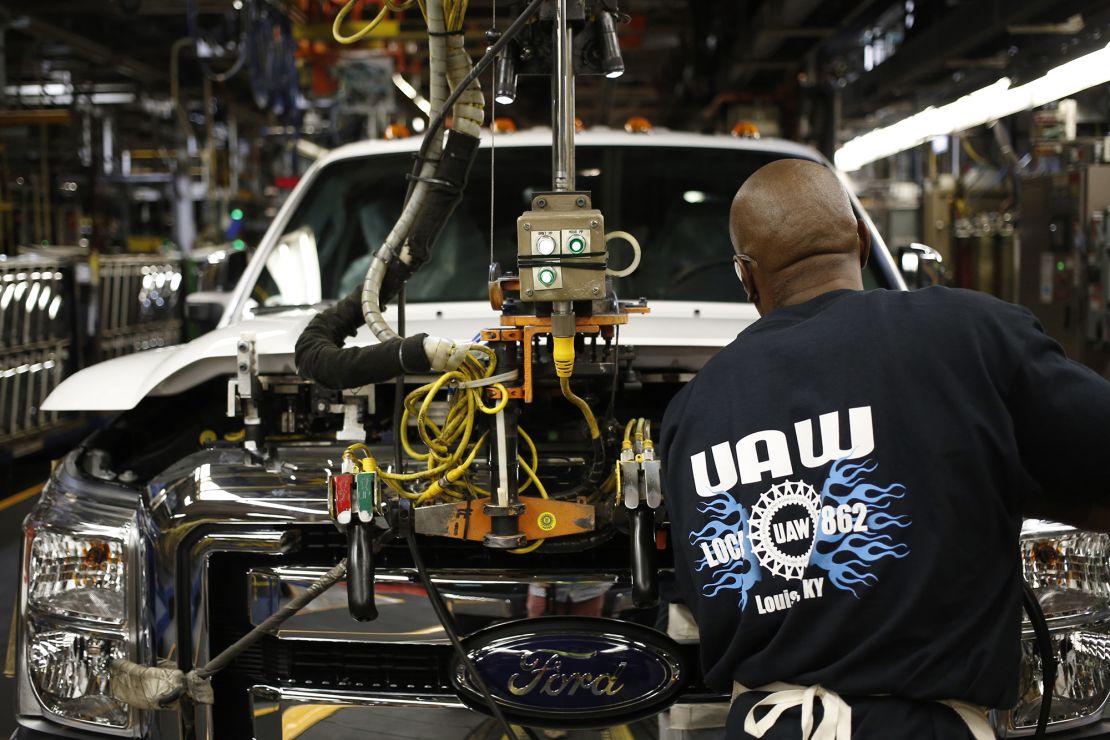 The UAW needs a strong contract now to use it to organize workers at plants in the South, as well as at Tesla. (Tesla was sued last week in a federal suit alleging the automaker allowed repeated and overt displays of racism toward Black employees at its factory in Fremont, California. Tesla did not respond to CNN's request for comment.)
"To the extent that southern workers see the strength of the union and see the outcome of strong union organizing, that gives them a sense of possibility," Pitts said.
Mississippi to Detroit
Black workers' rise in the auto sector began during the Great Migration in the early twentieth century, when millions of Black families left sharecropping in the Jim Crow South to look for jobs in northern industrial cities like Chicago, New York, Detroit, Pittsburgh and Cleveland. They entered jobs in steel, auto, shipbuilding and meatpacking plants.
Detroit's Black population jumped from around 6,000 in 1910 to 120,000 in 1930, and an influx of Black workers found jobs in the city's dominant industry: automobiles.
Ford hired Black workers at a time when many companies would not.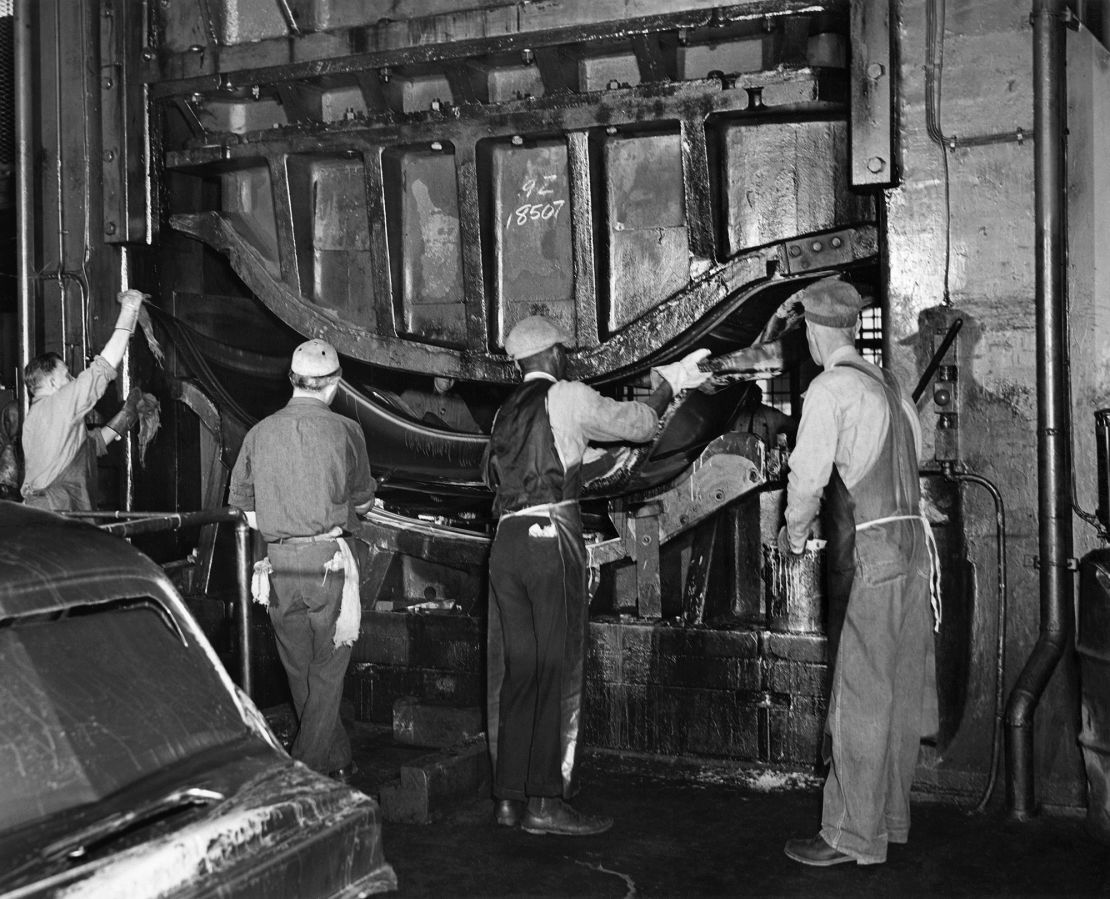 In the 1920s, founder Henry Ford recruited Black workers by tapping his connections with Black church leaders in Detroit. By 1920, around 80% of Detroit's Black male workers were employed in auto manufacturing and mechanical jobs.
Inside most auto factories, however, Black people were only hired into the lowest paying and most hazardous jobs. Plants were typically segregated, and the Ku Klux Klan had members in Detroit factories.
But Black workers agitated for changes, developing a civil rights movement of their own inside the auto industry, said Nelson Lichtenstein, a labor historian at University of California, Santa Barbara, and the author of "Walter Reuther: The Most Dangerous Man in Detroit."
"Black workers, at Ford in particular, became a cockpit of civil rights militancy in the Midwest," he said.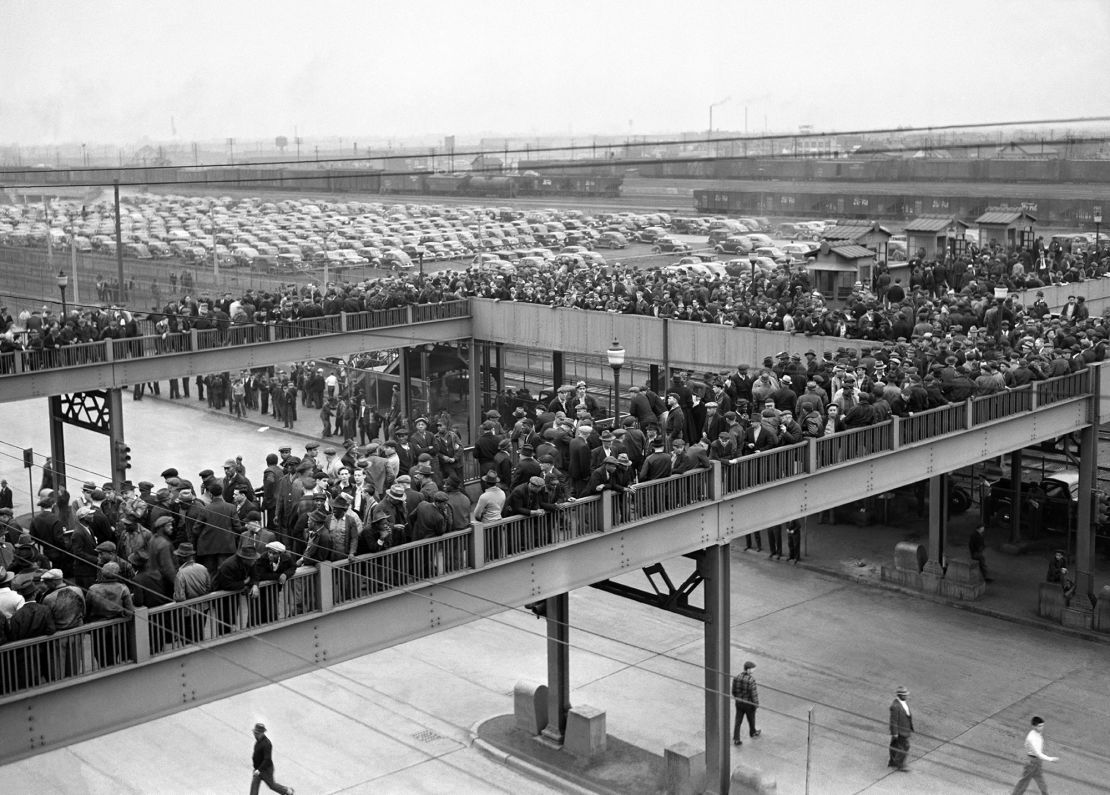 Black workers used the UAW, which was established in 1935 as an integrated organization, to fight against discrimination in the industry and union, and win access to better paying jobs. In 1941, the UAW pulled off a successful strike that included Black and White workers at Ford's massive River Rouge complex in Dearborn, Michigan, which employed 90,000 workers. The strike led anti-union Ford to recognize the union.
"Black workers gained access to the solid wages and benefits that the UAW had brought to the full range of auto jobs," said Kevin Boyle, a historian of twentieth century America at Northwestern University and the author of "The UAW and the Heyday of American Liberalism, 1945-1968."
Those victories didn't make these workers rich, or always middle class, but they gave the Black working class financial security for the first time in US history, Boyle said.
Civil rights unions
During this period, the bonds between major labor and civil rights leaders were also fused. (This came despite some prominent unions' discrimination against Black people and companies using Black workers as union strikebreakers to sow racial tensions.)
A. Philip Randolph, the founder of the Brotherhood of Sleeping Car Porters, the most powerful Black labor union of the era, was a key leader linking the goals of the labor and civil rights movements.
In 1941, Randolph threatened a march on Washington if the federal government did not address racial discrimination in the defense industry. In response, President Franklin Roosevelt issued an executive order banning discrimination in defense jobs. (Randolph would see his vision for a mass march on the nation's capital for civil rights realized in 1963.)
The UAW, led by its president Walter Reuther, also played an important supporting role in the civil rights movement.
Pressure from Black workers inside the UAW — and the need for the union to represent all of its members, regardless of race — forced the UAW's White leadership to oppose segregation during the 1940s, 1950s and 1960s, said Boyle.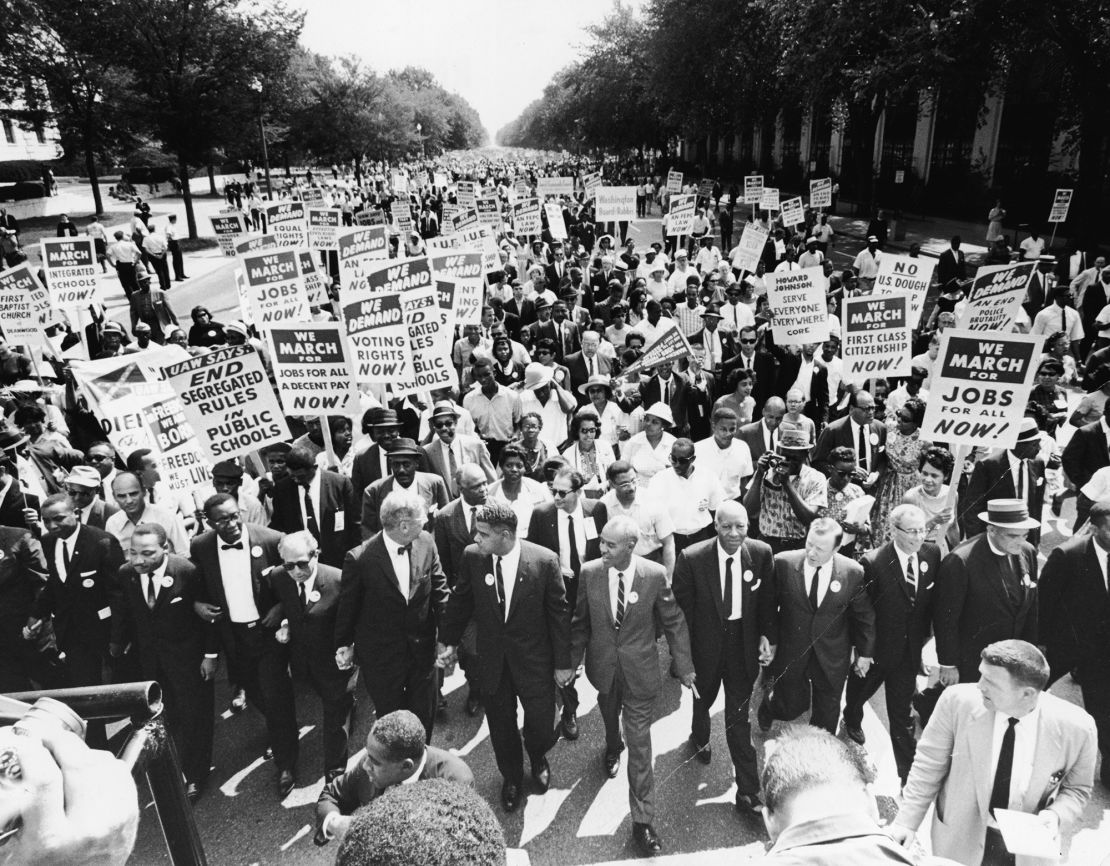 The union provided financial backing to Rev. Dr. Martin Luther King Jr.'s Southern Christian Leadership Conference and SCLC's campaigns in Birmingham in 1963, Selma in 1965, and other major civil rights efforts. The UAW provided the funds for King's bail when he was jailed in Birmingham in 1963 and helped underwrite the March on Washington that year.
Reuther, a King ally, was the most prominent White speaker at the March on Washington.
As the Black Power movement gained strength later in the 1960s, more militant labor groups like The League of Revolutionary Black Workers emerged to pressure White UAW leadership to respond to Black workers' concerns and improve factory conditions.
Hard-won gains disappear
Soon after Black auto workers broke into better paying jobs, the US auto industry began its long decline, decimating Black communities in particular.
"The loss of union jobs hit Black communities in cities like Detroit, Flint, and Cleveland very hard, as hard-won opportunities were shut off," Boyle said.
From 1979 to 2007, Black employment in the auto industry fell from about one in 50 to about one in 100, according to one report.
The auto crisis during the Great Recession also took a toll on Black workers. Between 2007 and 2008, 20,000 Black auto workers had lost their jobs, a 13.9% drop, one study found.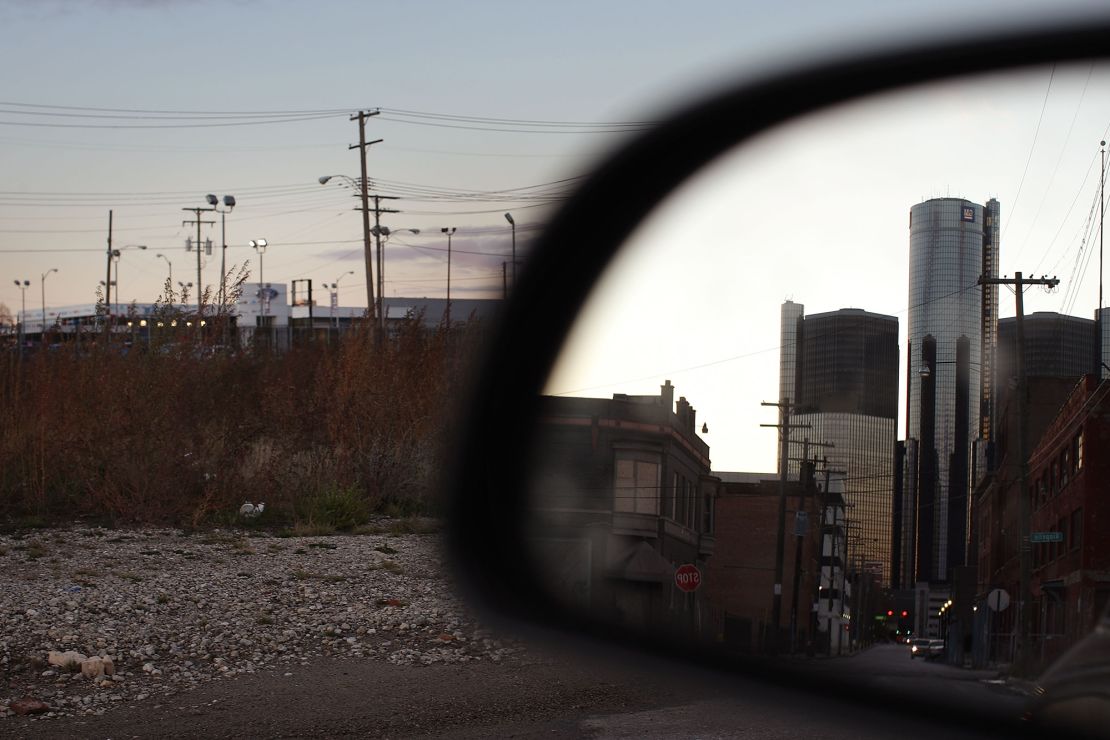 "As the overall auto sector has shrunk, that has been one source of clear economic distress for Black workers because it was of such importance to them," said Josh Bivens, the chief economist at the Economic Policy Institute.
The industry's shift from the industrial Midwest to the South, which has labor laws and a political culture opposed to unions, has also hurt Black workers.
Black workers are under represented in non-union auto jobs in the South, according to the Economic Policy Institute. (Black workers make up 15% of non-union southern autoworkers, despite making up 19% of the workforce in the South.)
This move to the South and rise of non-union auto jobs may increase with the rise of electric vehicles. The South has picked up 66% of planned electric vehicle battery and product jobs, according to S&P Global Market Intelligence. The Biden administration's support for EVs has sped up automakers' investments.
But the rapid growth of EV plants in the South, backed by federal money, offers the chance for sweeping change for unions and Black workers in a region known for low pay and union hostility, said Erica Smiley, the executive director of progressive advocacy group Jobs with Justice.
"A lot of companies are rushing to the region to maximize the influx of federal money and cheap labor," Smiley said. "I want to ensure southern Black workers get to be at the decision table."