"Do you believe in miracles? Yes!"
It was one of sport's greatest ever upsets, so it was fitting it was accompanied by one of broadcasting's most memorable lines.
The victory of a ragtag team of college players from the US over the Soviet Union – then the world's largest hockey superpower – at the 1980 Winter Olympics was coined the "Miracle on Ice" and, with it, legends were born; not only on the rink, but also the man with a microphone in his hand.
The famous line etched Al Michaels, the commentator for the historic moment, into sporting folklore. "I consider it to be one, two, three, four, five, six, and seven [in my broadcasting career], and the next thing would be about number eight," Michaels once said about it.
Over an extensive broadcasting career, Michaels became of one of the premiere voices in US sports, covering 11 Super Bowls, eight World Series, three Stanley Cup Finals, two NBA Finals and nine Olympics. He is the only sportscaster to have covered the finals of the four major American sports.
It all started when as a six-year-old he was taken around Ebbets Field – the home of the former Major League Baseball franchise, the Brooklyn Dodgers.
"So I think the one thing, maybe for me, as a kid, as a six-year-old: I loved sports," Michaels told CNN's Chris Wallace.
"And I think I have, I have a feeling, and I still love sports. I know what the fan feels, and, when I'm sitting there announcing a game, I'm really – I'm looking at it as a broadcaster, but I'm also feeling it as a fan."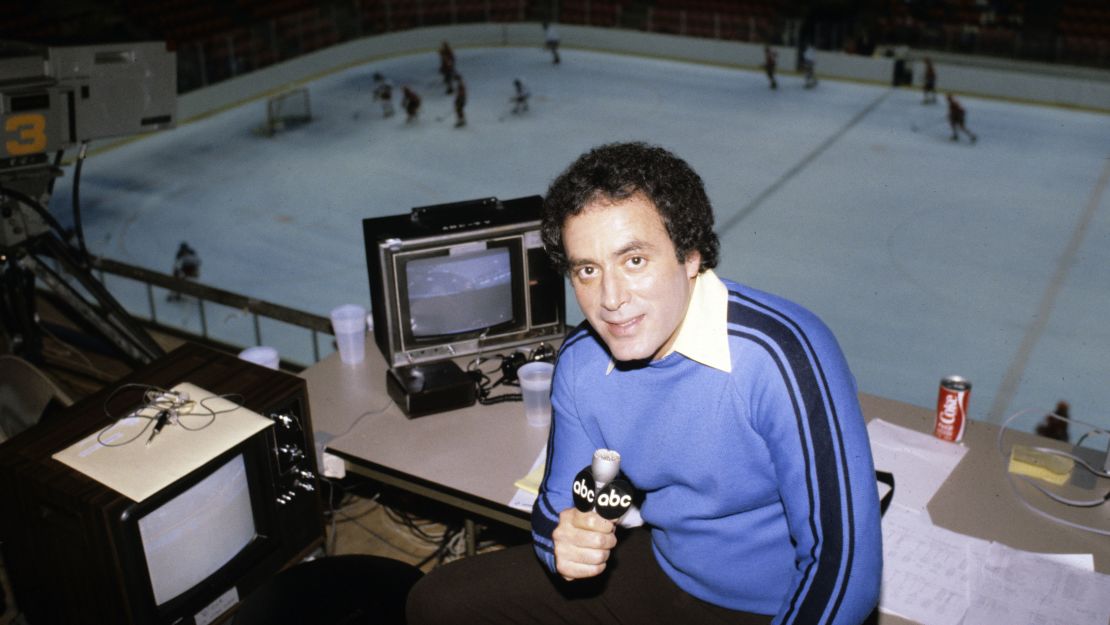 Humble beginnings
That trip to Ebbets Field in Brooklyn sparked Michaels' imagination and planted a thought in his head about a future career.
"I walked in and I thought to myself: 'I want to be here every day,'" Michael explained. "And I get in for free, and I want, I want a job that enables me to do that. And I got that job."
Michaels added: "The grass was a shade of green I'd never seen. The Dodger uniforms, Vin Scully used to call them 'wedding cake white,' which was perfect. It was like a different hue of white.
"There was signage on the outfield walls. The place was so colorful, it was a beautiful day. And that's exactly how I fell in love with sports."
After graduating from Arizona State University, Michaels took on a variety of different roles within the media in attempt to get his big breakthrough – from choosing contestants for a reality dating TV show to working in public relations for the Los Angeles Lakers.
He got what he considered to be his big break when he was hired to be the full-time announcer of the Hawaii Islanders – a Chicago White Sox feeder team at the time – in 1968.
Three years later, Michaels was given the role of leading the television broadcast for the Cincinnati Reds and, from there, the rest is history.
Michaels became a household name, commentating from all over the world – including that famous moment in Lake Placid at the 1980 Winter Olympics.
Then in 1986, Michaels turned his hand to what he really made his name in: football. He spent 20 years fronting ABC's Monday Night Football broadcast, becoming known for his partnership with Hall of Fame coach and broadcaster John Madden.
"John (Madden) was the kind of guy that, he would weigh in on everything," Michaels remembered. "And some people probably thought he was a bit of an oaf because he had all the sounds going on and that, the booms.
"He was a tremendously well-read, well-educated man who was very much on top of everything. But John was a man who, you know, didn't fly and (got the bus) across the country.
"It enabled him to connect with people from all walks of life, from all areas of the country and he was truly a man of the people."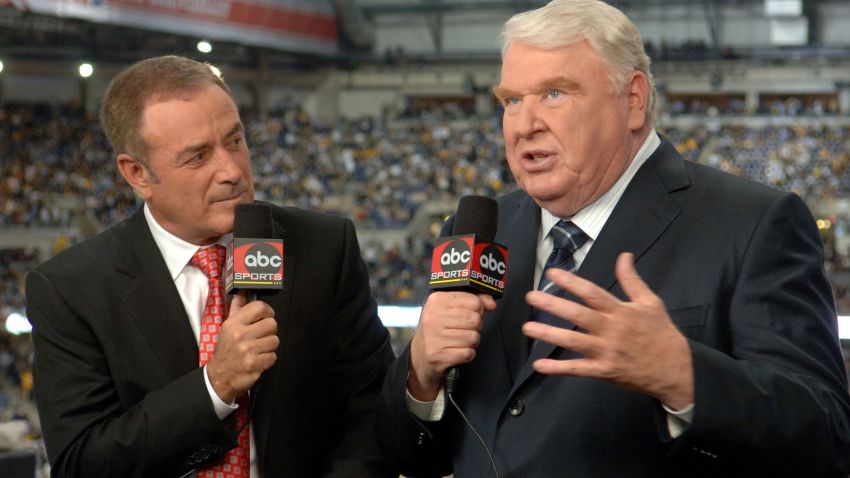 Legendary sportscaster Al Michaels recalls his favorite John Madden story
In 2006, Michaels moved to the Sunday Night Football slot, striking up a long-running partnership with former Cincinnati Bengals wide receiver Cris Collinsworth.
As well as covering countless memorable regular season moments in the NFL, Michaels' role with NBC has allowed him to be the voice of many Super Bowls, most recently 2022's Super Bowl LVI in Los Angeles.
Subsequently, Michaels has become the lead commentator for Amazon's coverage of Thursday Night Football to remain the voice of many big-time NFL highlights.
Over his career – in which he's seen luminaries such as Jerry Rice, Michael Jordan, Kobe Bryant and Wayne Gretzky – Michaels says there's nothing left for him to tick off his sporting bucket list.
"No, because I've done, as you alluded to before, all of the great events, all the events that I dreamed about," said the broadcaster.
"Somebody said to me once: 'Don't you want to do the World Cup in soccer?' I've never been to a soccer game. I've never been to one, so I don't even know how many guys play on the soccer team.
"As a kid, you're naive and you think that everything can happen. And it happened for me. And then I think back and go: 'Oh my god, how the hell did that happen? I feel very lucky."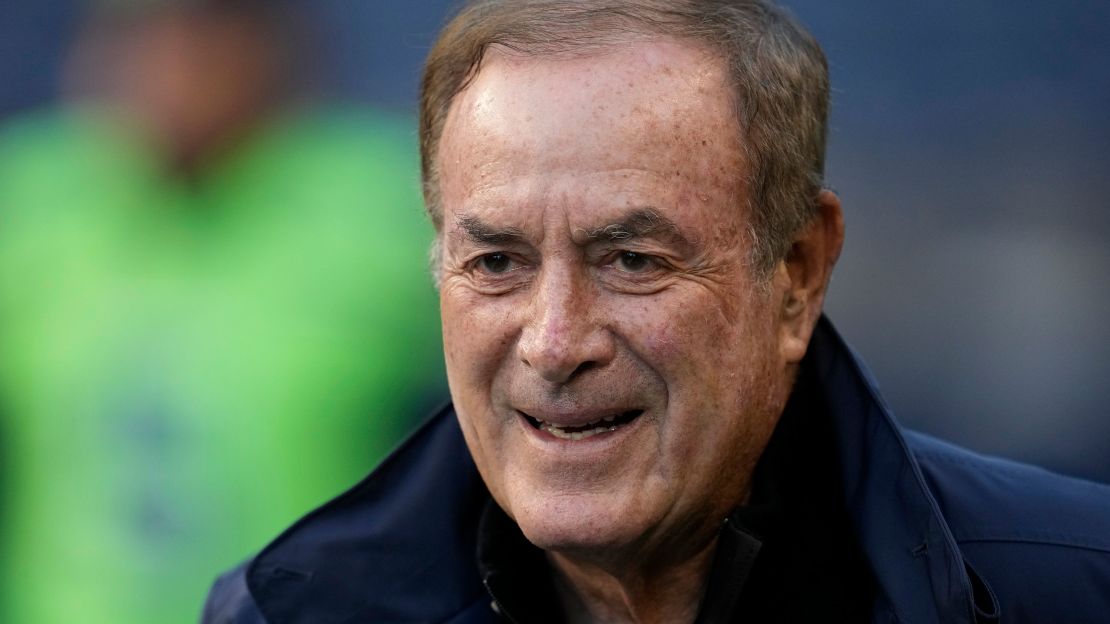 Shifting sands
Over his 40-plus year career, though a lot has changed, some things have remained constant for Michaels.
He's still married to the woman he wed in 1966, and they still live in the same house they bought in 1986. Oh, and Michaels says he has still never knowingly eaten a vegetable.
Even a carrot – which Michaels calls an "objectionable vegetable."
"I look at it. I just don't even like the look of it. And I surmise what it might taste like in terms of the texture of it. I think a lot of it probably has to do, it just doesn't look like something that would go down well. Now, you put a big steak in front of me and I'm going: 'Let's go.'"
With a Hall of Fame career behind him already – and more years to come, he stresses – as well as a settled family life, Michaels is happy to sit back and enjoy what he's earned.
"Life is good. I'm blessed."
Watch the full episode of "Who's Talking to Chris Wallace," streaming now on Max.