With the help of intermediaries, Iranian women's rights activist Narges Mohammadi was able to send a letter to CNN from inside Tehran's Evin Prison.
Mohammadi and her family believe she will be further penalized for speaking out once again through CNN, but that did not and will not stop her, they say. She was on Friday awarded the Nobel Peace Prize for "her fight against the oppression of women in Iran and her fight to promote human rights and freedom for all."
In the letter to CNN, sent before the prize was awarded, Narges railed against the compulsory hijab Iranian women have been forced to wear by the Islamic Republic for more than four decades. She also spoke very openly about sexual abuse inside jails.
The Iranian government has denied the widespread allegations of sexual assaults against detainees, including in an in-depth CNN investigation last year, calling them "false" and "baseless."
Here are excerpts of her letter, which has been edited for length:
My letter may be long and disturbing in its subject matter, and some may perceive it as a "challenge" and "feminist protest" with a radical orientation. However, it is an attempt, in accordance with human rights, ethics, and of course, feminism, to protest against the continuation of "violence and sexual harassment of women" by a government that, under the guise of religion, has taken away "femininity" from us as a means to advance its illegitimate power and ambitions. My protest is based on human rights and feminist concerns, but it carries deeper and more profound implications. I cannot simply confine myself to condemning gross violations of human rights and women's rights. I also intend to address the destructive falsehood and deceit of the government. A government that, with an ideological approach and misuse of spiritual and salvation elements among the people, attempts to control every aspect of individual and social life, under the pretext of family, security, and protection of the "woman," leaving no aspect of "life" and "feminine identity" outside its oppressive grasp…
I want to emphasize that this letter is not written by a free feminist in a developed democratic society, benefiting from civil protest methods and human rights, but rather by an imprisoned woman who, like millions of Iranian women, has been living under the "authority" and "oppression" of a military system with ideological, patriarchal, and tyrannical foundations since the age of 6, deprived of life, youth, "femininity," and "motherhood"…
During the establishment and acquisition of power by the religious regime, there were no better pawns than "women" in the game of religious authorities to adorn the political chessboard with their masculine domination…. . They couldn't put an abaya and turban on half of the population, i.e., men in society. However, they easily adorned half of Iran's population with "mandatory hijab," veil, chador, manteau, and dark-colored trousers to present the odious face of the despotic religious system to the world. In this way, "mandatory hijab" became the showcase of Islamic society and, from the government's perspective, one of the distinguishing elements and foundations setting apart Islamic society from Western societies…
"Mandatory hijab" showcases the image of domination, subjugation, and control over women, which, when extended, makes the control over the entire society smooth and achievable…
Hijab was not optional; it was imposed by the government, not based on beliefs and convictions, but to "submit" citizens to government dictates; it was imposed by the government, not based on beliefs and convictions, but to "submit" citizens to government dictates. In clearer terms, compliance with mandatory hijab was a way of training submission and surrendering to oppression in society, not through bullets and executions, but through placing a whip on women's heads and making it normalized…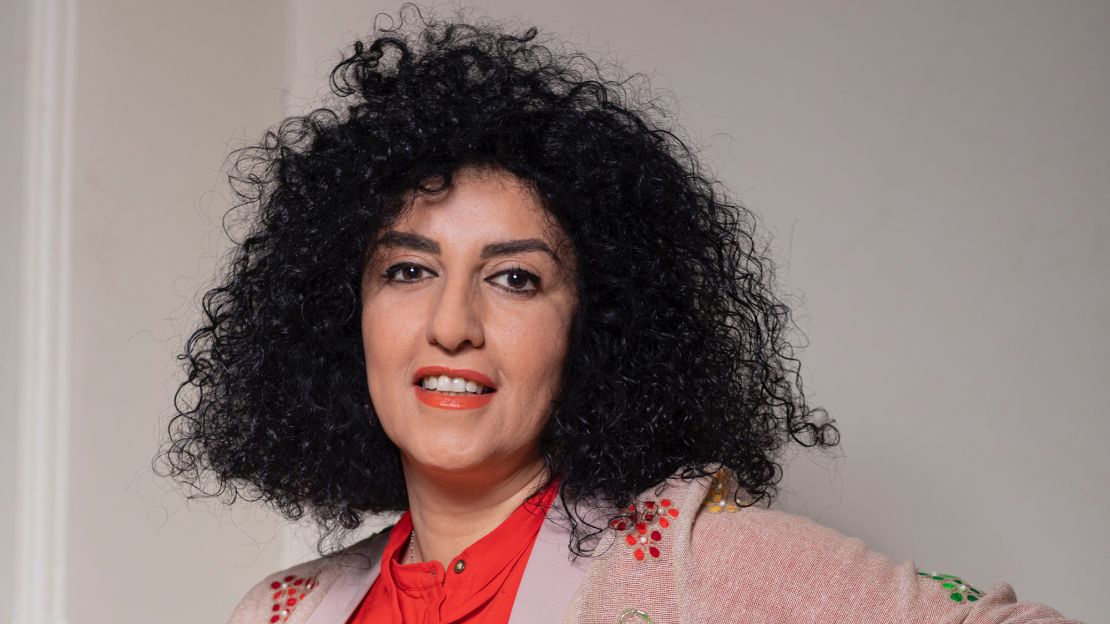 The justification for all these violent and inhumane confrontations was summarized as preserving the dignity, chastity, and security of women and the well being of Islamic society. Imagine Iranian women who, for 44 years, have been forced to wear a head covering, long coats, and dark-colored pants in the summer heat, and in some places, black chadors. Worse than that, they have been under psychological pressure to strictly adhere to compulsory hijab, all to preserve the image of religious Islamic men and ensure the security and purity of women. Now, those same women are experiencing "sexual assault and harassment" against themselves…
Women who experience sexual harassment become filled with anger, fear, and insecurity, but when their womanhood is hidden and suppressed by ideological and religious claims, and at the same time, they are violated in another "situation" (due to protest), they will not only be angry and terrified, but they will also feel deceived and manipulated by the government, which is even more distressing. I have no intention of making any comparisons between women subjected to assault in any "situation" because what women experience in "sexual assault and harassment" leaves such deep scars on their souls and minds that it is difficult to recover from, and perhaps they may never fully recover…
The fear, anxiety, and sense of insecurity resulting from the attack by security forces, arrest, and transfer to unknown locations and solitary cells can inflict devastating blows to the individual's soul and psyche. Experiencing "sexual assault and harassment" in such a "situation" in detention centers, during interrogations, threats, uncertainty, or inside detention vehicles, under the blows and kicks of officers, can be destructive and come with irreparable harm. The governmental male assailants assaulting detained protesting women in detention centers convey the message that nothing, not even what we claimed to be religion, humanity, and spirituality over the past 44 years, can stop us from suppressing and confronting you. Anyone who has experienced confinement in solitary cells and detention centers can comprehend the harsh message of "assault": that is, we recognize no boundaries in suppressing and dealing with you, and even God does not exist…
The "compulsory hijab" was a deceitful scheme against women and a tool of pressure to strengthen the power of the religious government. The "assault" on protesting women by government agents reveals the deceitful, deceptive, and manipulative nature of the government to the people of Iran and the world. Therefore, as a woman prisoner, I confidently declare that we have the power in our protest against the "assault" of government agents on protesting women. We draw this power from the "position" of Iranian women during 44 years of tyranny and coercion by the government in all aspects of our lives and from our struggle and resistance for freedom and rights…
This text is not intended as an elegy for Iranian women. It is a testament to the fact that the tyranny and oppression of the government have inflicted incurable wounds on our lives, spirits, and minds. Women were the first, greatest, and most oppressed victims of religious despotism, but they were also the most steadfast, indomitable, and influential social force, and in recent protest and revolutionary movements, they have been at the forefront as the most advanced and radical forces.
Iranian women do not derive their credibility and legitimacy of struggle from the intensity of the oppression and discrimination they have endured, but rather from their continuous and courageous resistance and struggle for democracy, life, freedom, equality, human rights, and peace. Their position will be established in the future of our country, and they will determine their rights.
We, women, believe that fear, terror, and storms can never shake and tremble the mountains.
Narges Mohammadi, Evin Prison, July 2023