The Philippines is investigating the deaths of three Filipino fishermen after they were killed in a collision with a "foreign" vessel in the South China Sea, authorities in the country said on Wednesday.
Philippine fishing boat FFB Dearyn was struck at around 4:20 a.m. on Monday near Scarborough Shoal, according to the Philippine coast guard, citing a crew member.
Eleven crew members survived the crash and used their own service boats to reach land on Tuesday morning, carrying the dead – including the captain – to Pangasinan province in northern Luzon, the country's largest island, the coast guard said.
In a post on X, formerly Twitter, Philippine President Ferdinand Marcos Jr. said the coast guard is "backtracking and checking all monitored vessels in the area as part of its ongoing investigation."
"We assure the victims, their families, and everyone that we will exert every effort to hold accountable those who are responsible for this unfortunate maritime incident," Marcos said.
He also asked that all parties "refrain from engaging in speculation" while the investigation is ongoing.
In an update Wednesday, the coast guard said it would reach out to an oil tanker registered under the flag of the Marshall Islands, which may have been in the area at the time of the incident, based on marine traffic data and survivors' accounts.
According to information collected by authorities, the tanker came from South Korea and was heading to Singapore, Rear Adm. Armand Balilo told CNN affiliate CNN Philippines in a TV interview.
Balilo said the oil tanker was in the area during the time of the collision and authorities were still collecting evidence.
The South China Sea is a 1.3 million-square-mile waterway that's vital to international trade, with an estimated third of global shipping worth trillions of dollars passing through each year. That means huge container ships and oil tankers routinely sail through the region.
The sea is also home to vast fertile fishing grounds upon which many lives and livelihoods depend on, often using much smaller vessels.
Up to 85% of all maritime accidents are a result of navigation hazards and poorly regulated commercial operations that continue to pose risks to shipping and undermine the security environment, said John Bradford, international affairs fellow in Indonesia for the Council on Foreign Relations.
Such incidents are particularly common in Southeast Asia, where crews are often mistreated and under trained, he added, citing the Information Fusion Centre in Singapore, which has counted 1,882 individuals as dead or missing at sea in the first half of 2023.
"Sometimes the collisions, even those resulting in death, aren't reported because there is a lack of trust in the authorities or fear of prosecution for the collision or other activities. This speaks to the overall governance problem," Bradford said.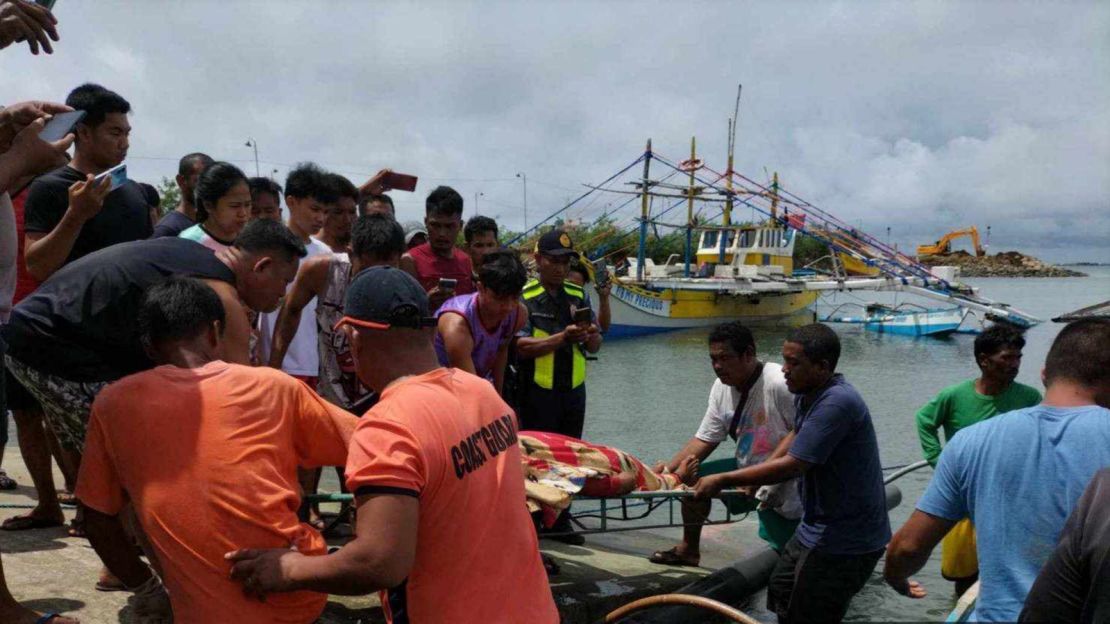 The South China Sea is also a major maritime flashpoint.
Bracketed by China and several Southeast Asian nations, parts of the sea are claimed by multiple governments, with Beijing asserting ownership over almost all of the waterway, in defiance of an international court ruling.
Over the past two decades, China has occupied a number of obscure reefs and atolls far from its shoreline across the South China Sea, building up military installations, including runways and ports.
Scarborough Shoal, known as Bajo de Masinloc in the Philippines and Huangyan Island in China, is a small but strategic reef and fishing ground 130 miles (200 kilometers) west of Luzon that has been a major source of tensions between Manila and Beijing.
Richard Heydarian, senior lecturer in international relations at the University of the Philippines' Asian Center, said that even if this incident did not directly involve China, the territorial disputes may have had an indirect influence.
"The reality is that China has structural culpability for what's happening because of China's bullying and various means of preventing Filipino fishermen from accessing traditional fishing grounds. What's happening here is that [Filipino fishermen are] being pushed farther and farther into the high seas," Heydarian said.
China's Foreign Ministry has defended the behavior of its vessels in the waterway and said Beijing will "firmly safeguard" what it views as its territorial sovereignty.
The area has witnessed increasingly frequent run-ins between Philippine vessels and tiny wooden fishing boats against much larger Chinese coast guard ships and what Manila says are shadowy Chinese "maritime militia" fishing vessels.
In 2016, an international tribunal in The Hague ruled in favor of the Philippines in a landmark maritime dispute, which concluded that China has no legal basis to claim historic rights to the bulk of the South China Sea. Manila says Beijing has ignored the ruling.
CNN's Brad Lendon contributed reporting.