Rescue teams in Zimbabwe are continuing the search for survivors, three days after a disused gold mine in the country's Chegutu district collapsed, killing at least 10 illegal miners.
Around 42 artisanal miners were believed to be working underground at the Bay Horse Mine in Chegutu when it caved in on them on Friday, provincial official Marian Chombo told local media Sunday.
Twenty-one of them have been rescued while another 10 are believed to be trapped in the rubble, according to local reports.
Ten deaths have been confirmed so far, the reports further said. Some of the deceased were found pinned beneath rocks, state media reported.
Earlier on Saturday, Zimbabwe's Vice President, Constantino Chiwenga said up to 13 people may have died from the accident.

Chiwenga added that the government would support funeral costs for the deceased.
The mine, which is located in Zimbabwe's Mashonaland West province, sits 62 miles west of the Zimbabwean capital, Harare. The miners had gone into the mine - said to be about 150 meters deep, "using undesignated entry points," Chombo added.
Chombo asked mining companies in the province to assist in rescue operations.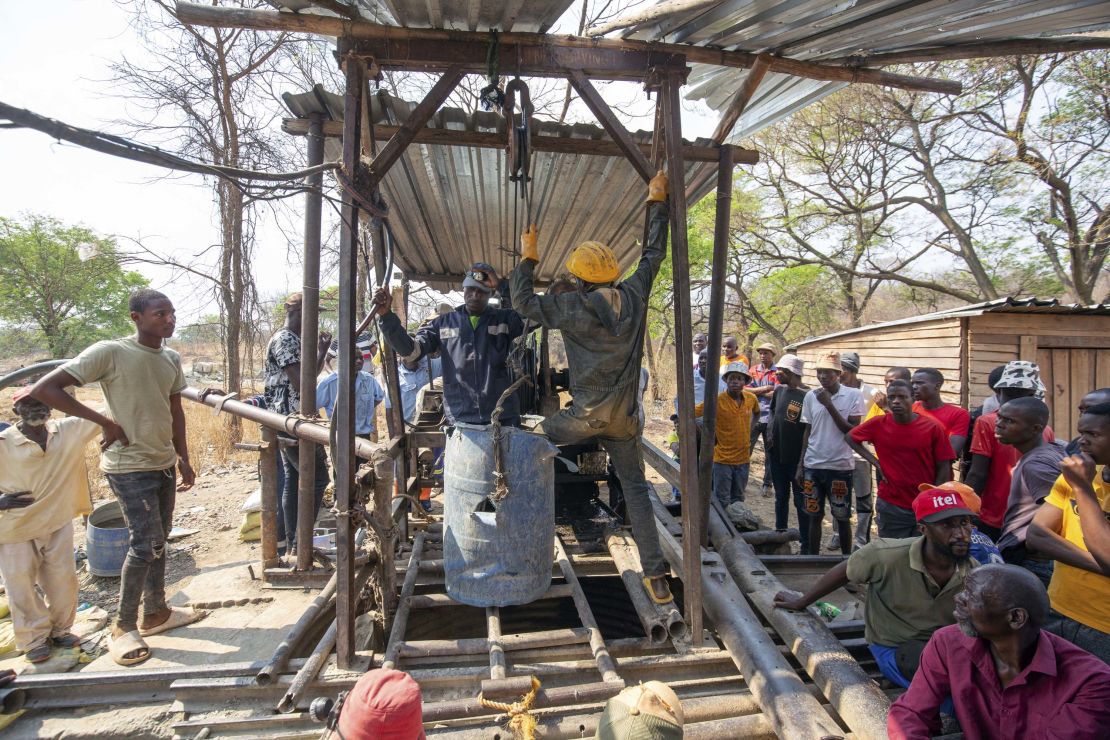 "The mines have expertise and other machines and equipment that could be helpful," she told reporters.
Artisanal mining is common in Zimbabwe, which is rich in vast deposits of gold and diamonds. Accidents at illegal mining sites are also common in the southern African country.
In 2019, the bodies of about two dozen illegal gold miners were pulled out from a flooded mine in a rural settlement in the Mashonaland West province.