Editor's Note: Rosa Cruz, who works as part of a cleaning crew for a federal contractor in Washington DC, has cleaned offices at the Labor Department for 35 years. The views expressed in this commentary are her own. Read more opinion at CNN.
Every day, I wake up at 4 a.m. to make it to my job at the Department of Labor by 5:45 a.m., where I clean offices from 6 a.m. until 3 p.m. I start by cleaning the secretary's office and work my way through the rest of the building along with a team of other cleaners.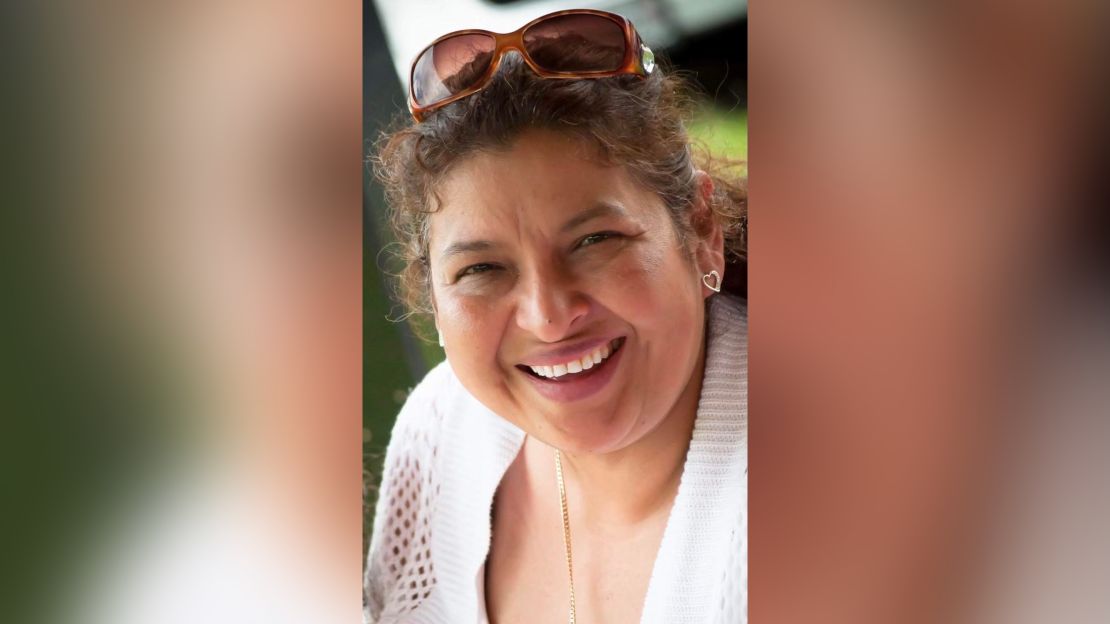 I've worked year in and year out — except when the government shuts down. I was sidelined a few years ago during the last government shutdown and now, I can't believe we may be back on the brink of another one. I was able to scrape by last time, but I'm not sure that I will be able to make it financially this time around.
It's not as if one earns a lot of money as a cleaner. And when the federal government shuts down, people like me — who are not federal workers, but hired by a third party contractor to provide janitorial or cooking services or security — also find ourselves out of work.
What's different for us contract service workers is, when the shutdown ends, most federal workers receive back pay for the entire time they were sidelined. But most contract service workers like me don't get paid for the time that the government is closed. We simply have to figure out a way to scrape by for however long the shutdown lasts. And then we scramble for months afterwards to dig out of debt.
Learning from past shutdowns, I try to maintain a bit of a financial cushion. But that's been harder than ever over the past year, because inflation has eaten into what I earn.
The office closures during the Covid-19 pandemic also took a financial toll. When the federal offices were closed, I found myself without a paycheck. Thank goodness I was able to make some money as an Uber driver during the pandemic, otherwise I'm not sure what I would have done. Unfortunately, that's not an option for me this time around; my aging minivan is no longer in good enough shape for me to take passengers around in.
A lot of people feel financial pain during a shutdown, but probably no one does as much as those of us who live hand-to-mouth doing work at government offices, but who, after the shutdown ends, are never made whole.
I'm the sole breadwinner of my household. My two adult daughters are out in the world supporting themselves, but I still support my 81-year-old mother who lives with me and who is 100% handicapped. It's hard to be in a financially precarious situation when someone depends on you.
I don't have savings in the bank because I live paycheck-to-paycheck, but I learned from last time that you have to triage your bills: I pay my mortgage first, and put on the backburner the bills that don't have to be paid right away. I'll do what I have to do: I'll negotiate with my bank to defer my mortgage payment. I may have to go to my local church which provides meals for the needy.
Get Our Free Weekly Newsletter
All of this makes me incredibly sad — and more than a little angry. The system simply isn't fair. I don't think I should get treated any differently from federal workers. I work just as hard, and put in a full day's work at the same government offices.
The government should run properly. Members of Congress should make sure it doesn't shut down. But if it does, they should pass legislation to ensure that contract workers get back pay just like everybody else.
There's a lot that I actually like about my work situation. I enjoy working with my colleagues and chatting with the people who work at the Labor Department. I'm getting close to retirement, and through my union, I've been able to secure a pension, 401K retirement plan and health benefits.
But another government shutdown will send me reeling. Congress is playing with the lives of people like me who can least afford it.
Rosa Cruz told her story to CNN Opinion editor Stephanie Griffith. Translation assistance from Spanish into English was provided by Markel Bilbao-Mate of SEIU 32BJ, the labor union to which Cruz belongs.