A surge of saltwater is creeping up the Mississippi River toward New Orleans, threatening to pollute the drinking water of around 800,000 people. Officials are working to quickly find solutions before the end of October — when the saltwater is expected to infiltrate several treatment plants and make tap water unsafe to drink or use.
Here's what else you need to know to Get Up to Speed and On with Your Day.
Get '5 Things' in your inbox
• If your day doesn't start until you're up to speed on the latest headlines, then let us introduce you to your new favorite morning fix. Sign up here for the '5 Things' newsletter.
1. Trump
A New York judge has found former President Donald Trump and his adult sons liable for fraud and canceled the Trump Organization's business certification, saying the Trumps provided false financial statements for roughly a decade. The civil case is a blow to Trump and a complete rejection of his arguments that he didn't inflate the values of his golf courses, hotels and homes on financial statements that were repeatedly used in business. The New York attorney general has sought $250 million in damages, a ban on the Trumps from serving as officers of a business in the state, and to stop the company from engaging in business transactions for five years. The trial's start date remains in limbo.
2. Strikes
The Hollywood writers strike is finally over after 148 days, after leaders of the Writers Guild of America unanimously voted to authorize its members to return to work. The tentative agreement marks a turning point for Hollywood's film and TV studios after both the WGA and SAG-AFTRA, the union that represents actors, went on strike this summer to fight for higher pay and protections against artificial intelligence. Meanwhile, President Joe Biden joined a picket line of autoworkers in Michigan on Tuesday in an effort to shore up additional support among blue-collar voters. Analysts are also watching the development of potential strikes among health care workers and culinary and bartenders unions in Las Vegas.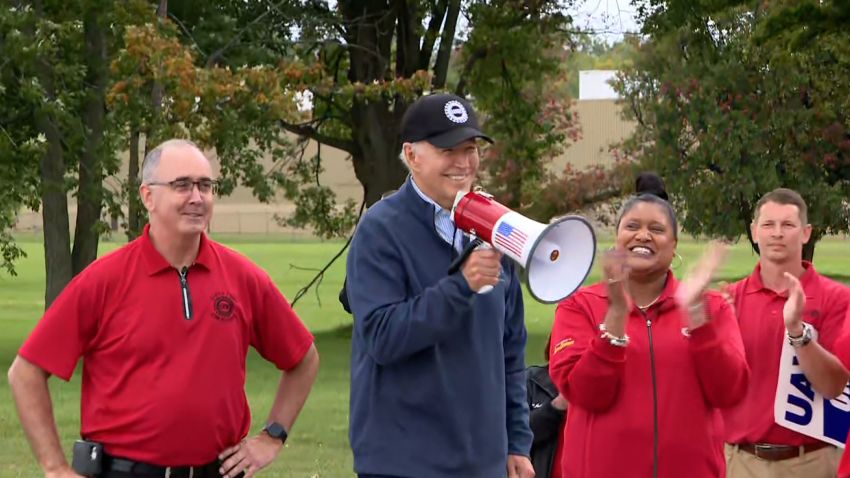 Watch Biden speak to autoworkers on the picket line in Michigan
3. Retail theft
A growing number of retailers, large and small, are closing stores as they struggle to contain shoplifting crimes. Target this week announced the company is closing nine stores in major cities, claiming theft and organized retail crime have made the environment unsafe for staff and customers — and unsustainable for business. Separately, more than a dozen people were arrested Monday after multiple stores were looted around Philadelphia. One reason that police believe retail theft is surging is the fact that under new criminal justice reform laws and policies, grand theft — the law that covers shoplifting — is a crime that judges can no longer jail a person or even require bail, no matter how many times the same individual is caught.
4. Amazon
The US government and 17 states are suing Amazon in a landmark monopoly case reflecting years of allegations that the e-commerce giant abused its economic dominance and harmed fair competition. The lawsuit by the Federal Trade Commission alleges Amazon unfairly promotes its own platform and services like "Prime" at the expense of third-party sellers who rely on the company's e-commerce marketplace for distribution. The FTC's complaint seeks a court order blocking Amazon from engaging in the allegedly anticompetitive behavior, and the agency isn't ruling out a possible breakup of the company. Amazon issued a response to the suit, warning it may lead to higher prices and slower deliveries for consumers — and hurt businesses.
5. Wedding disaster
A fire at a wedding in northern Iraq has killed at least 100 people and injured 150 others, according to state media reports. The disaster in the Hamdaniya district of northeast Nineveh governorate was set off by fireworks, candles and other materials used during the wedding celebration, the Iraqi Civil Defense said. A wedding guest told local media that the bride and groom were safe but devastated. The wedding hall where the fire broke out was covered with low-cost building materials that can collapse within minutes, officials said. The Iraqi government issued a three-day national mourning period following the blaze.
HAPPENING LATER
Second 2024 Republican presidential debate to be held today
The second Republican presidential debate will take place later today at the Ronald Reagan Presidential Library in Simi Valley, California. Seven GOP candidates are set to participate, but the party's clear frontrunner, Donald Trump, has decided to skip the event. The two-hour debate is scheduled to start at 9 p.m. ET and is hosted by Fox Business Network and Univision. CNN will cover the debate with live updates, analysis and fact checks.
BREAKFAST BROWSE
President Biden's dog bites Secret Service, again
Commander, President Biden's dog, bit another Secret Service agent at the White House on Monday. It is the 11th known biting incident involving the 2-year-old German Shepherd.
What happens after you swallow gum?
Does gum really sit in the stomach for seven years? Scientists and health experts have weighed in.
Adele stirs speculation she's married
"Rumour has it" that the singer may have quietly wed her boyfriend, sports agent Rich Paul.
Kim Kardashian debuts a fake buzz cut
This creative photo shoot is a far cry from the typical Kardashian style but succeeded in getting the internet buzzing nonetheless.
Charlie Woods wins junior golf tournament — with dad Tiger as caddie
The apple doesn't fall far from the tree. Charlie Woods, the 14-year-old son of golf champion Tiger Woods, won first place at a junior golf tournament.
IN MEMORIAM
Brooks Robinson, the baseball Hall of Famer and Baltimore Orioles legend, has died, his family announced Tuesday. He was 86. With a long list of impressive accolades and MVP titles, Robinson set the standard for third basemen during his career — and is widely considered to be the greatest fielder at that position ever.
TODAY'S NUMBER
237
That's approximately how many smartphone notifications teenagers receive each day, according to a new report. The research suggests adults often turn off their notifications, but teens usually keep alerts on and impulsively check their phones throughout the day — even when they feel bombarded.
TODAY'S QUOTE
"Suppressing knowledge does not serve us well."
— Elizabeth Eckford, a surviving member of the Little Rock Nine, raising concerns about efforts in schools to limit access to portions of American history. Eckford spoke Monday during an event marking 65 years since the Little Rock Nine became the first Black students to desegregate schools and break the color barrier in Arkansas.
TODAY'S WEATHER
Check your local forecast here>>>
AND FINALLY …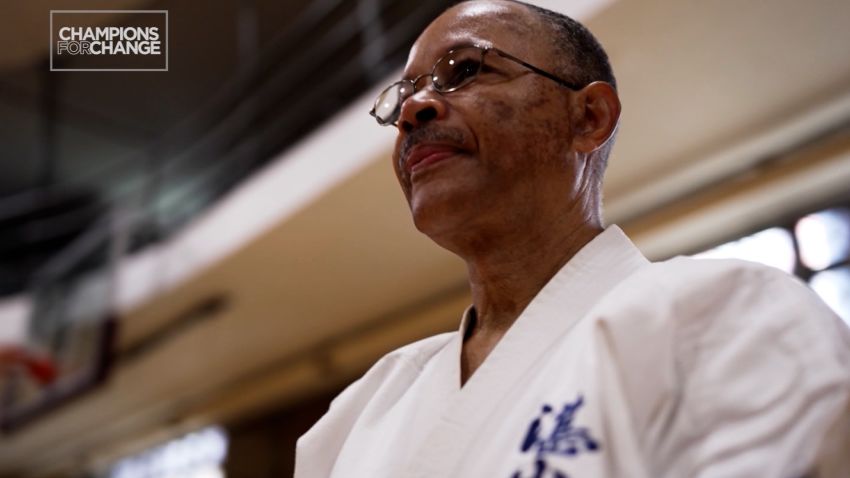 Karate instructor reveals the secret to overcoming life's challenges
Karate instructor reveals the secret to overcoming life's challenges
This karate instructor explains how he persevered when the Covid-19 pandemic brought the world to a standstill. Watch the inspiring video here.