Editor's Note: Musa al-Gharbi is a sociologist in the School of Communication and Journalism at Stony Brook University. His first book, "We Have Never Been Woke: Social Justice Discourse, Inequality and the Rise of a New Elite" is forthcoming from Princeton University Press.
On Wednesday night, the Republican Party will hold the second debate in its primary contest. The decisive frontrunner for the nomination, Donald Trump, has once again declined to participate. Instead, the former president will deliver a primetime campaign speech in Detroit to an audience including current and former members of the United Auto Workers union.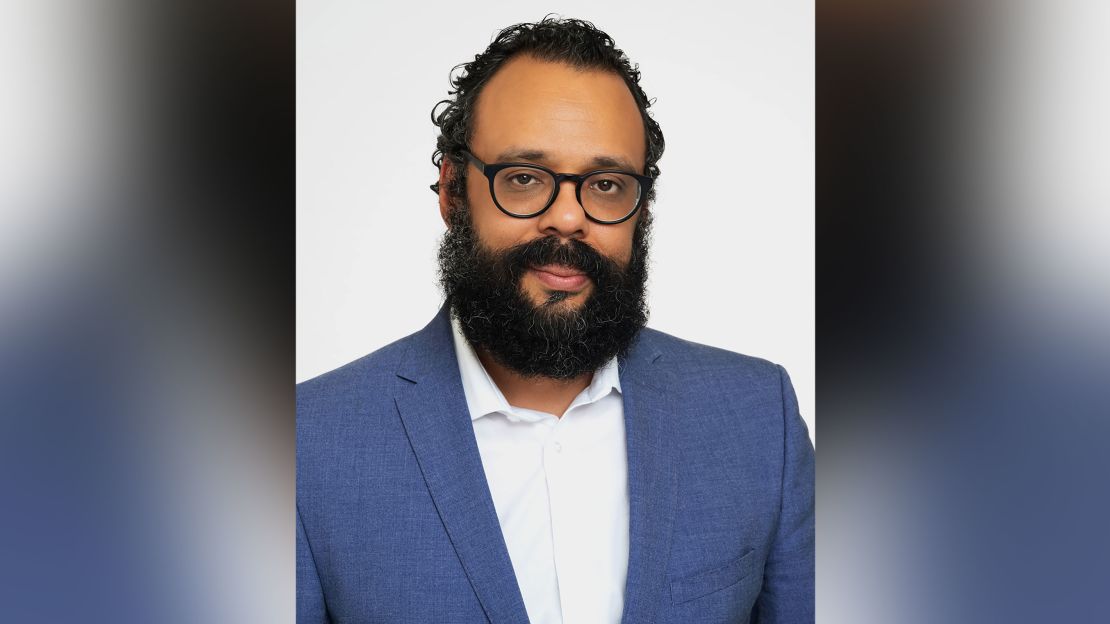 The split screen is deeply telling.
Republicans running against Trump aren't just fighting for the GOP presidential nomination. They're also fighting for the future of the party. Earlier this month, former Vice President Mike Pence described the primary as a "time for choosing" between a Republican Party oriented toward free markets, limited government and personal responsibility versus a party oriented toward populism. And the populist path, he warned, is a "road to ruin."
However, the twin insurgencies of Trump and Sen. Bernie Sanders of Vermont in recent presidential races have shown that there is a strong appetite for populism in America today. Social science can help us understand why.
Mapping US voters by the extent to which they skew left or right along economic and cultural lines, it's possible to divide the American electorate into four quadrants. The "traditional Republican" quadrant includes folks who are both socially and economically conservative. The "traditional Democrat" quadrant contains those who are both culturally and fiscally liberal. (That's part of why it's an obvious choice for President Joe Biden to also travel to Michigan Tuesday to meet with the striking auto workers.)
And then there are two other quadrants of voters who are liberal in some respects but conservative in others. As political scientist James Stimson emphasized in his landmark book, "Tides of Consent," these constituents make up the "swing vote" whose ballots play an outsized role in deciding elections.
Political scientist Lee Drutman characterizes one of these cross-pressured quadrants as socially liberal yet fiscally conservative. There aren't many ordinary voters here. However, elites in both parties tend to inhabit this ideological space. As a consequence, the priorities of this quadrant are overrepresented in the political arena.
The final quadrant can be characterized as "populist." Central to populism is the sense that unrepresentative and unaccountable elites have diverted systems and institutions that are supposed to serve the common good towards their own personal enrichment. Disdainful of most others' values and priorities, these elites are accused of leveraging their social position to undemocratically impose their own niche preferences upon society writ large. As redress, populists strive to unite and mobilize "the people" against the ruling class (and its perceived economic and cultural agenda).
Economically, populist politicians tend to push for broad-based public subsidies, entitlements and infrastructure projects. On foreign affairs, they are often skeptical of immigration, globalization, multilateral agreements and foreign adventurism. Symbolically, populists generally emphasize tradition, patriotism, religiousity, national security and public order, while dispensing with political correctness.
Populist voters, Drutman argues, share similar leanings to most populist leaders: They skew "left" on economic issues and "right" on identity issues. The populist ideological space seems to include a plurality of US voters. Yet there are few politicians on either side of the aisle who represent these constituents well.
On the Democratic side, research shows that college-educated White professionals serve as the party's primary economic base and increasingly set the party's agenda and messaging. For them, cultural liberalism is non-negotiable and traditional left economic priorities come in a distant second to symbolic struggles. This renders it difficult for a left-populist candidate, like Sanders, to succeed in the Democratic primaries. Indeed, it's becoming challenging for Democrats to build a stable coalition at all.
On the Republican side, constituents tend to be significantly more culturally conservative than fiscally conservative. In principle, this creates a strong opportunity for GOP candidates to position themselves as cultural and economic populists without losing much support from the existing base. In practice, however, the party orthodoxy from President Ronald Reagan through the present has been to marry cultural conservatism with tax cuts, deregulation, privatization and austerity, in spite of the economic preferences of ordinary voters.
For a brief moment in the 2016 presidential race, it appeared as though the lack of support for the "traditional" Republican economic platform had been exposed and dramatic change might be afoot. Trump advocated for an "America first" foreign policy. He championed trade and immigration protectionism. He vowed to safeguard entitlements and restore domestic manufacturing. He pledged to make massive investments in infrastructure. He was completely unconcerned about deficit spending. Meanwhile, Republican aspirants who emphasized austerity, privatization and internationalism, such as former Govs. Jeb Bush and Rick Perry, failed to find a significant following.
Upon taking office, however, Trump prioritized a conventional Republican economic agenda: tax cuts, deregulation and repealing Obamacare. The infrastructure plans he proposed largely failed to materialize. Despite Trump's campaign promises to protect Medicare and Social Security, as president he expressed openness to cutting entitlements as well.
In short, Trump is far from an economic populist, even if he intends to play one on TV this Wednesday. However, the candidates on the other GOP stage this week will, if anything, probably reinforce the perception that Trump is the least-worst option for blue-collar Republicans.
Traditional candidates like Pence have performed abysmally this entire primary cycle. Given their apparent inability to muster meaningful enthusasim or support from the GOP's own base, they stand no chance of winning enough independents and vulnerable Democrats to unseat Biden. They're selling an economic agenda even GOP voters aren't keen on.
Meanwhile, the Republicans styling themselves as populist alternatives to Trump are just culture warriors promising to defeat "wokeness" in a more technocratic fashion while pushing the same standard Republican economic policies as everyone else.
It'll be a pretty low bar for Trump to sell himself as more aligned with ordinary voters than any of the folks who will be flailing to gain some traction on the debate stage. But is this really the best the GOP can come up with?
A Republican candidate who more thoroughly combined progressive economic policies with cultural conservatism (or at least moderation) would likely prove to be far more formidable in a general election than Trump or his imitators. They'd be able to energize the existing Republican base while peeling off many of the non-White, working-class and religious-minority voters who've been alienated from the Democratic Party. A candidate who managed this feat would probably win in a landslide and durably shake up the coalitions and policy agendas of both parties.
Get Our Free Weekly Newsletter
In this sense, Pence is right: Populism likely does pose an existential threat for the Republican Party as he understands it, and the socially conservative-free market project it's been devoted to for the last half-century. But would it really such a bad thing if it turned out that Reagan Republicanism has, in fact, run its course?
As part of his anti-populism jeremiad, Pence reminded voters that the GOP "did not begin on a golden escalator in 2015" when Trump declared his candidacy. True enough. But neither did the party begin in 1979 in a Hollywood simulacrum of the Oval Office when Reagan launched his campaign.
At the time of its actual founding, under the leadership of Abraham Lincoln, the Republican Party stood opposed to unconstrained capital and defined itself by its willingness to leverage the federal government to address major social problems. Today's GOP would likely enjoy far more relevance and electoral success by harkening back to the party's economic roots.
Instead, what we'll likely see on Wednesday is a lot of faux populism on one side, hand-wringing about populism on the other, and a shared commitment to tax cuts, austerity and deregulation all around.