Get inspired by a weekly roundup on living well, made simple. Sign up for CNN's Life, But Better newsletter for information and tools designed to improve your well-being.
Teens get as many as 237 or more notifications each day on their smartphones, according to a new report.
"Smartphones have become an always-on, sometimes disruptive force in the lives of young people," said Dr. Jenny Radesky, a coauthor of the report published Tuesday by Common Sense Media — a nonprofit organization that helps kids, parents and schools navigate media — in a news release.
"Because the industry has failed to offer young people better options for managing their smartphones, teens are working hard to be savvy about design features and how to set boundaries," added Radesky, who is also division director of developmental and behavioral pediatrics at the University of Michigan C.S. Mott Children's Hospital and co-medical director of the American Academy of Pediatrics' Center of Excellence on Social Media and Youth Mental Health..
READ MORE: How to know if you have 'phone addiction' — and 12 ways to address it
The report's findings are based on the Android smartphone use of about 200 11- to 17-year-olds who let their data be collected via software, and on feedback about the data from Common Sense Media's Youth Advisory Council, which is comprised of young people who help interpret data to understand the relationships young people have with their phones.
About one-fourth of notifications came during school hours, a finding researchers said suggests phones and apps could improve on cutting down unnecessary alerts at times when teens shouldn't be disrupted — especially because, during school hours, most participants used their phone at least once for 43 minutes on average. But some teens used their phones for more than six hours during that time.
"I work with teenagers and young adults for about 40 hours a week. … This research bears itself out 100%," said John Duffy, a Chicago-based psychologist who wasn't involved in the report, via email. "Even during therapy sessions, teenagers receive notifications at an astonishing clip, sometimes dozens of times per session.
"Whereas a lot of adults might turn off notifications or shut their phones off while in class or an important meeting or while doing homework, teenagers tend to keep them on," Duffy said. "An impulse pulls them toward looking at every single notification. As a result, their attention is scattered."
The research backed this up, finding that teens' smartphones were their "constant companion that encourages regular pickups," amounting to checking their phones more than 100 times daily on average and feeling they couldn't put them down.
Most participants also looked to their phones to alleviate negative emotions and found it hard to disengage from stimulating apps such as TikTok — which was used by participants for nearly two hours on an average day, but more than seven hours for some.
"The algorithm for TikTok is just way more addicting," one Youth Council member said in the news release. "It draws you in more."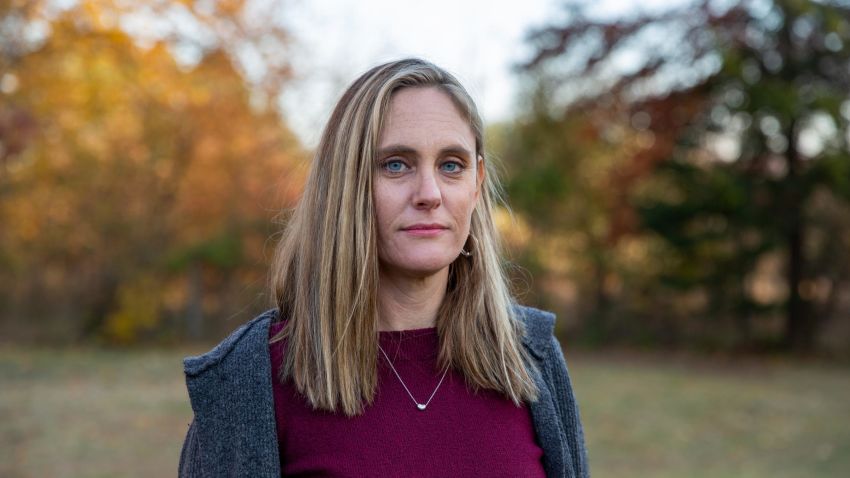 'Please just send me to a mental institution.' Mom describes daughter's struggle with social media
Another Youth Council member, who is in 11th grade, thinks "we'd all feel a lot better if we were on it less," they said. "When I lost my phone … I didn't have a phone for a week, and that week was amazing. Just not having a phone, it takes this weight off of you. It almost sets you free in a way."
Duffy said excessive phone use and the pressure to respond, which some teens experienced, can be anxiety-provoking and stressful even if teens aren't aware of it, adding to this is the fact that teens' notifications aren't just from friends, social media, sports or celebrity gossip, but also school shootings and other tragic events.
The findings make "abundantly clear that teens are struggling to manage their phone use, which is taking a serious toll on their ability to focus and overall mental health," said James P. Steyer, founder and CEO of Common Sense Media, in the news release.
Adults could do more to help teens and children develop healthier habits for phone use, experts said. "Young people need more support from family members and educators, as well as clear guardrails from the technologists who are intentionally designing these devices to be addictive, at the expense of kids' well-being," Steyer said.
"I encourage parents and teenagers that I work with to turn off notifications and only look at them a few times a day," Duffy said. "For most teenagers, that's between four or five times. Any less frequently, and they get anxious that they might be missing out on something that is relevant to them."
The report also included participants' insights on how they try to balance their phone use, such as avoiding picking up their phone at all during school hours lest they inadvertently spend more time on it than they should. Some teens also use "do not disturb" features — which are often customizable — that collect notifications for users to check later without having to hear or see alerts immediately.
"For me, my parents were concerned about my phone usage time for a while, but any time they tried to put the restriction, it didn't really work out that well," one participant in 10th grade said. "But when I put on my own restrictions … they have been lasting a lot longer and actually worked."
Some of the teens whose phone use disrupted their sleep schedule started putting their cell in another room at night. In the report, Common Sense Media encouraged parents to help teens consider which apps keep them alert before bed and which ones calm them down, so that if phone use happens before bed, it's at least a less harmful form. For kids who use their phones to decompress after school, parents can also help them learn to achieve this in other ways.
"Our brains operate at their best when the cognitive load — or the amount of information the brain is working to process — is low," said Dr. Neha Chaudhary, a child and adolescent psychiatrist at Massachusetts General Hospital and chief medical officer at Modern Health, a mental health care platform for companies supporting their employees, via email.