Editor's note: Dr. Neha Chaudhary is a child, adolescent and adult psychiatrist at Massachusetts General Hospital and Harvard Medical School and chief medical officer at Modern Health. 
When I found out I was pregnant a couple years ago, I was overwhelmed with excitement — but it wasn't long before moments of worry and anxiety crept in.
Was my mental health going to be OK after I gave birth during what's known as the postpartum period? As a child, adolescent and adult psychiatrist, I knew better than most the escalating rates of postpartum mental health challenges and the glaringly obvious gaps in our health care system for new moms. While knowledge is usually power, knowledge made me scared.
I was fortunate after the birth of my son not to suffer from more than the usual sleep deprivation, exhaustion — and feeling like the world as I knew it was over. But I still felt lost and shocked at what I had to figure out myself. I was left wishing that new moms were checked on more often after birthing another human.
Now that I'm expecting my second child, I don't feel the same fear that I felt the first time around. But I still feel apprehensive knowing our health care system doesn't offer new parents enough support.
With the recent approval of the first pill for postpartum depression, I feel conflicted, both professionally and personally. On one hand, it's a great step in the right direction to support new mothers when they need it most. On the other hand, I know it's still not enough.
Postpartum depression has been slipping through the cracks
For some parents, the period after birth can be one of the most difficult times of their lives, and the truth is, our health care system is not set up to support new mothers. Expectant mothers are seen at least monthly, and sometimes even weekly, in preparation for delivery. But after the baby is born, the recommended appointment with a medical professional isn't for another six weeks.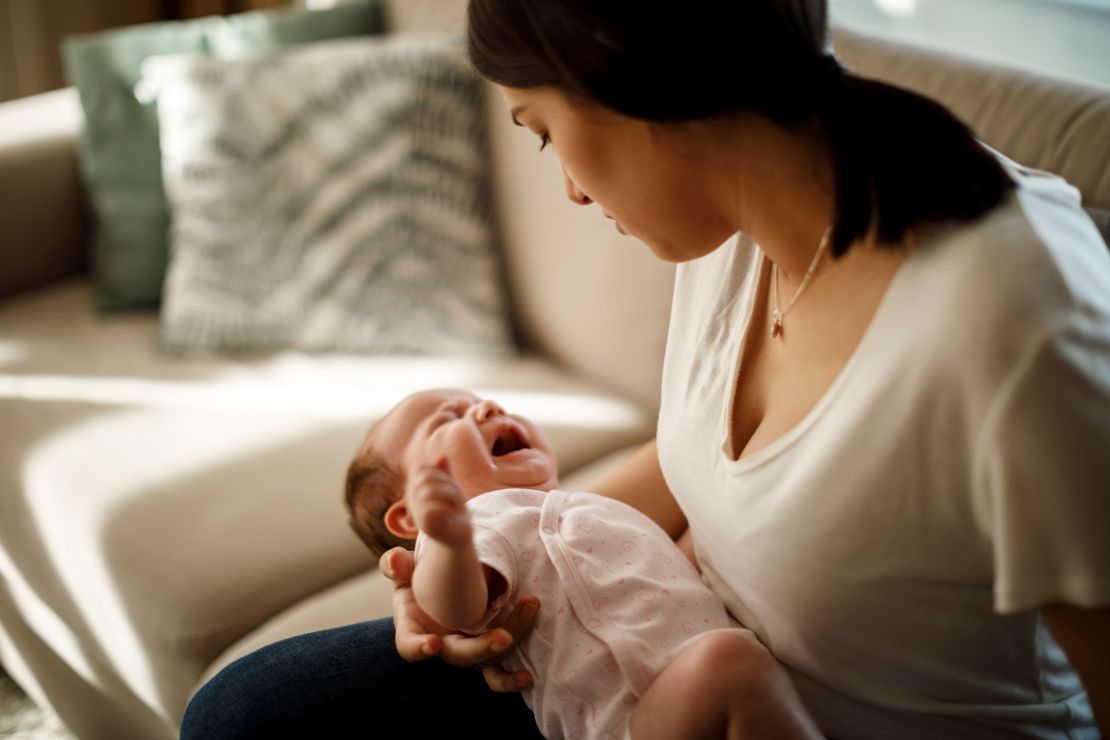 Those six weeks can feel like a lifetime for some parents. While 70% of women may experience the "baby blues," a short period of feeling more sad or anxious than normal, it's estimated that 1 in 7 women experience postpartum depression. Unfortunately, up to 50% of women with postpartum depression go undiagnosed.
Many new moms are being left to navigate a medically serious condition themselves, all while in one of the only developed countries that doesn't have paid parental leave from work. It not only puts the mom at risk but also poses a significant risk to the baby's health.
A first-of-its-kind medication hits the market
Recently, the US Food and Drug Administration approved the first pill for severe postpartum depression, Zurzuvae (zuranolone). This is, without question, a milestone for the field. Not only is it the first oral medication for this serious condition — it works faster than antidepressants typically do. The course of treatment is 14 days, and some patients even see an improvement after just a few days.
The indirect benefit: The announcement of a medication such as this one finally puts postpartum depression on the map, raising awareness about a condition that affects almost a half million US women every year. It's that awareness that starts to reduce stigma and encourages people to seek help when they need it. It may even empower clinicians to screen more often for postpartum depression, knowing there's a potential tool to help people if they do screen positive.
But there's a catch. Novel medications such as this one will undoubtedly be cost-prohibitive to many individuals. The worst part is that mothers living in poverty generally show higher rates of postpartum depression than those from higher-income communities. So, the ones who may need the medication most may have the hardest time accessing it. To close gaps in health equity instead of increasing them, it will be critical that we address the barriers to maternal mental health care for all, including low-income women or those with limited health care access.
Whether it's more frequent postpartum check-ins, paid parental leave from work or more support for childcare, there's work left to do to truly support new mothers (and fathers). The new medication is one step in the right direction.
As a pregnant mom, I'm thrilled that we are finally calling attention to a condition that is taking away what should be some of the most special moments of people's lives. As a psychiatrist, I see both the promise of having a new medication to offer and the challenges with the barriers to accessing this medication for many people who need it.
Either way, I hope this medication will open up the doors for more vulnerable conversations between moms and their doctors, more screening for postpartum depression, more treatment that works for the most severe cases, and eventually bigger changes to the system to catch those slipping through it.