An asteroid sample is expected to land in the Utah desert on Sunday, NASA said, where recovery teams have been training for months for its arrival. If all goes according to plan, a capsule will return the largest sample collected since Apollo astronauts brought back lunar rocks decades ago.
Here's what else you need to know to Get Up to Speed and On with Your Day.
Get '5 Things' in your inbox
• If your day doesn't start until you're up to speed on the latest headlines, then let us introduce you to your new favorite morning fix. Sign up here for the '5 Things' newsletter.
1. Ukraine
Ukrainian President Volodymyr Zelensky met with President Joe Biden at the White House Thursday as the US announced a new support package for Ukraine, including $128 million in security assistance and $197 million in arms and equipment. The latest round of aid comes as the Biden administration has been asking Congress for more Ukraine funding amid divisions among Republican lawmakers. So far, Congress has approved about $113 billion in aid to Ukraine — a figure that dwarfs any other individual country's commitment. The Pentagon has also determined that the training and support of Ukrainian forces is exempt from a potential government shutdown, and will continue even in the increasingly likely event that Congress fails to pass a spending bill in the coming days.
2. Bus crash
Two adults were killed and several students were injured after their bus "tumbled down a 50-foot ravine" Thursday on Interstate 84 in Orange County, New York, Gov. Kathy Hochul said. The commercial bus was carrying 40 students and four adults from Farmingdale High School to a band camp event. With the help of first responders, the students were removed from the bus and brought to safety within 45 minutes, the governor added. "Preliminary information indicates a failure of a front tire may have been a contributing factor to this accident," said Lt. Colonel Richard L. Mazzone of the New York State Police. A probe into the crash remains ongoing.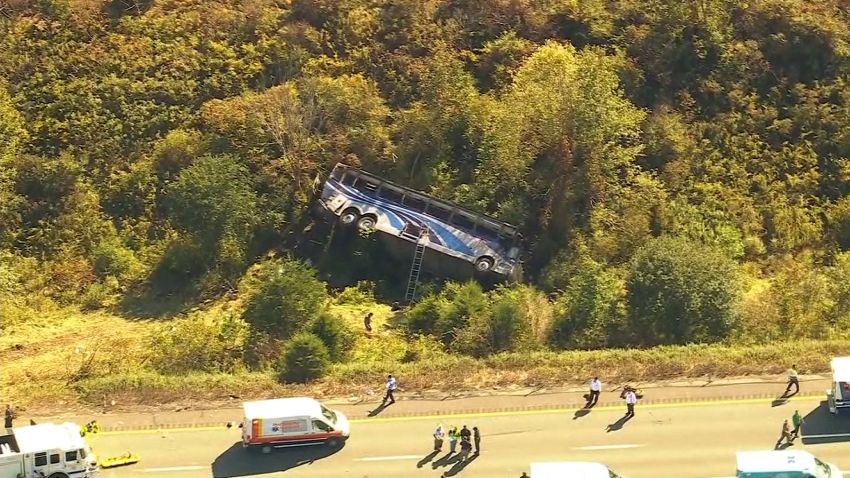 See aerial video of overturned bus on New York interstate
3. Medical bills
The Biden administration has unveiled new proposals to remove medical bills from credit reports. White House officials on Thursday said they are pursuing the effort to lessen Americans' medical debt burden as millions of people contend with the higher cost of living and historic inflation. Medical debt has lowered people's credit scores, which affects their ability to buy a home, get a mortgage or own a small business, Vice President Kamala Harris said in a call with reporters announcing the initiative. If the rule is finalized, consumer credit companies would be barred from including medical debt and collection information on reports that creditors use to make underwriting decisions.
4. Migrants
The number of migrants crossing the US-Mexico border is likely to keep growing, analysts tell CNN, as officials grapple with an overwhelming number of asylum seekers at the southern border. Data from the Panamanian government shows the number of migrants making the perilous crossing through the Darien Gap is on the rise. Many of those migrants are from Venezuela, where a socioeconomic crisis — fueled by President Nicolás Maduro's authoritarian government and worsened by the global pandemic and US sanctions — has led one in four Venezuelans to flee the country since 2015. In response, President Biden announced Wednesday the expansion of a form of humanitarian relief to Venezuelans already in the US, making hundreds of thousands more people eligible for work permits.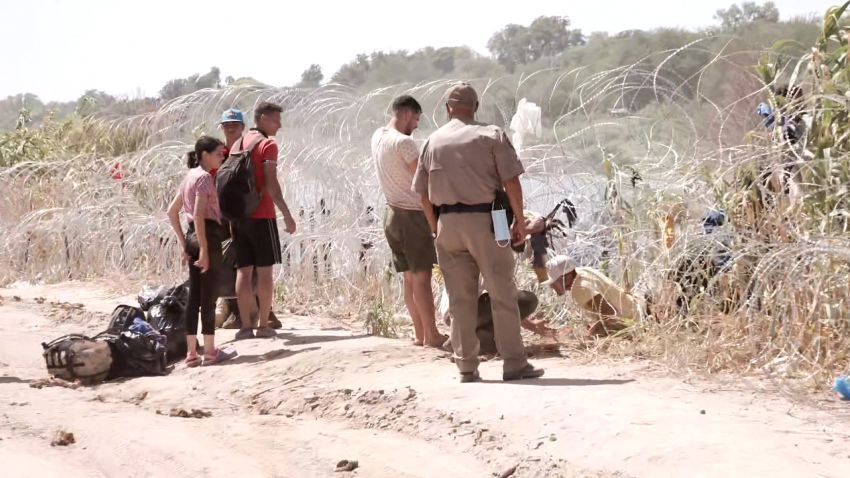 Migrants pull each other under thick barbed wire to cross border during CNN broadcast
5. Rupert Murdoch
Rupert Murdoch, the powerful right-wing media mogul who built and oversaw one of the world's most influential news empires, announced Thursday that he will step down as chairman of his companies, Fox Corporation and News Corporation. Murdoch, 92, has for decades commanded considerable influence in the Republican Party — most notably as the leader of Fox News and other conservative outlets such as The Wall Street Journal and tabloid New York Post. Stepping into his shoes, Murdoch's eldest son, Lachlan, who already serves as chief executive of Fox Corporation, will become sole chairman of both companies.