Laurent Duvernay-Tardif, the former Kansas City Chiefs offensive lineman and medical doctor, announced his retirement from the NFL on Thursday.
"I've had the chance to play in the NFL for 9 years and even today, I sometimes can't believe I was able to experience this adventure," the 32-year-old wrote on Instagram.
"Being a professional athlete is a privilege as well as an extremely enriching human and personal experience. The victories, losses and injuries have all been moments to learn how to win and lose as a team while managing a wide range of emotions."
Duvernay-Tardif was drafted in the sixth round by the Chiefs in 2014, spending six years with the team.
He was in his third year of medical school when the Chiefs selected him and continued his studies, returning to Montreal in the offseason to fulfill his clinical rotations in pediatrics, obstetrics, geriatrics and his preferred specialization, emergency medicine.
He eventually earned his medical degree from McGill University in Canada in 2018.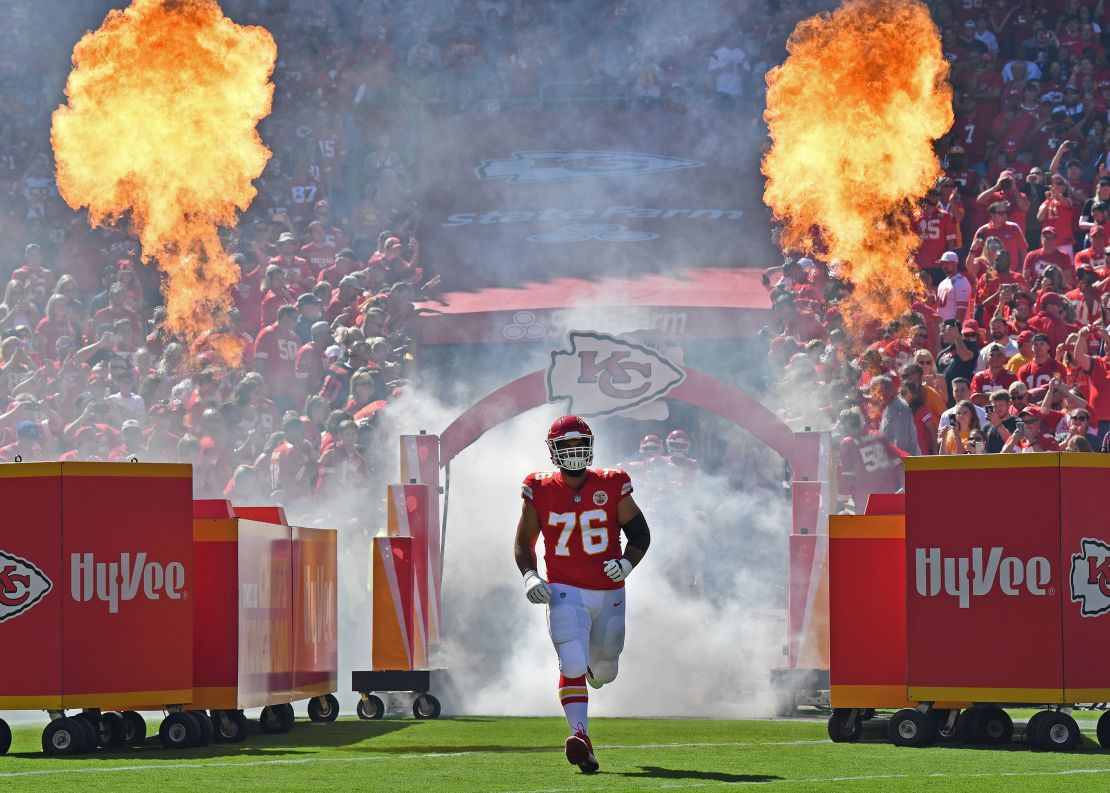 "It's a pretty awesome feeling," Duvernay-Tardif told CNN in 2018 after becoming the first practicing medical doctor to play in the NFL by taking to the field in the Chiefs' opening week victory over the Los Angles Chargers.
"It's good to step on that field knowing that you're the first active player with an M.D. You know, I've been working eight years for that, and all those times that people were like: 'You cannot do both, you have got to pick one or the other,' I decided to stay true to myself and keep going, keep grinding with that vision."
Duvernay-Tardif was a vital part of the Chiefs team which won the Super Bowl during the 2019 season.
In 2020, Duvernay-Tardif decided to opt out of that year's NFL season, instead choosing to help as an orderly at a long-term care facility near his hometown Montreal during the Covid-19 pandemic.
"I always saw medicine as a way to cure people," Duvernay-Tardif told ESPN in 2021. "I wanted to send people back home with good news. Working on the front lines and in red zones in the long-term care facility was a new environment for me as a medical professional.
"I quickly realized that, because of COVID, people were not going to be returning home. And it gave me a different perspective on life. It gave me a different perspective on football. It gave me a different perspective on everything.
"I always viewed medicine as a way to help me cope with some of the pressure of sports. When I decided to pursue a career in medicine while playing professional football, I experienced a new level of pressure beyond the field. What I witnessed in the emergency room could directly help me when it came to playing football and being in a high-stress environment. It helped me optimize my performance on the field. But ultimately, working in the medical field helped me define myself as more than a football player.
"This past year, I got a different sense of what really matters in life. I saw so much suffering. I saw so much resilience. The healthcare workers displayed resilience like I've never seen before."