Editor's Note: David Zurawik is a professor of practice in media studies at Goucher College. For three decades, he was a media critic at the Baltimore Sun. The opinions expressed in this commentary are his own. View more opinion on CNN.
Few media figures in the last 27 years have had a larger and more profound effect on American political and media life than Rupert Murdoch. Most of it for the worse.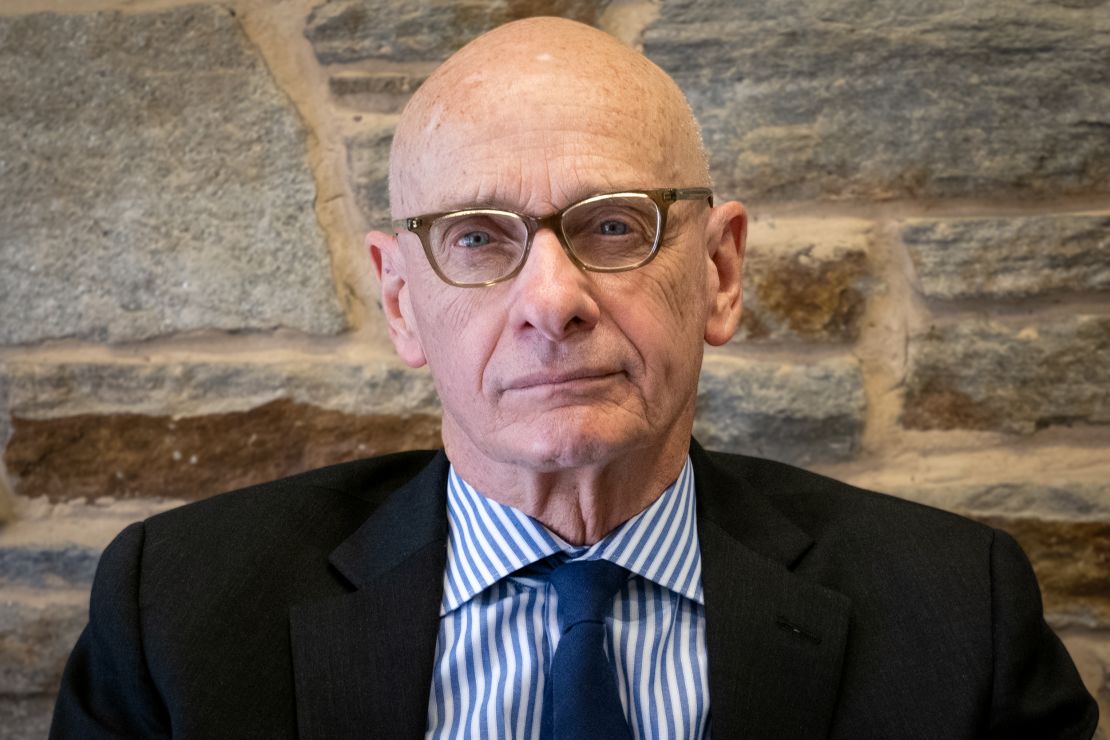 Stepping down Thursday from day-to-day control of the Fox and News Corporation boards, to become chairman emeritus of the two companies, the 92-year-old founder leaves behind a legacy of reckless, partisan journalism and commentary that has contributed to a citizenry so angry and polarized that our very democracy seems threatened according to some analysts. And with Murdoch handing off day-to-day control of the empire to his son, Lachlan, Fox's dangerous way of doing business does not seem likely to change for the better.
While there are other factors contributing to the polarization — like politicians and global economics — Murdoch's Fox News has played a role even in those by showcasing the loudest and most transgressive members of Congress and scapegoating various groups from immigrants to Democrats for the nation's economic challenges.
While Murdoch had been building his media empire in newspapers since the 1950s in Australia and the '70s in the US, it was his founding of the Fox News channel in 1996 that led to his becoming a giant force in America political life. While the channel was branded as news with the catchphrase "fair and balanced," (which it dropped a few years ago), it was anything but.
There was room on cable TV in the 1990s for a channel that featured conservative voices, no doubt about it. But from its very inception with Murdoch naming Roger Ailes as its chief executive, Fox News was primarily a political, not journalistic, operation. Ailes, who helped Richard Nixon get elected president in 1968, specialized in the political use of media.
After World War II, mainstream media gatekeepers in the US were very careful about propaganda and disinformation. They saw the effects of it in Europe in the 1930s and '40s. Propaganda was a key component in the rise of Adolf Hitler in Germany and Benito Mussolini in Italy.
But not Murdoch. He gave Ailes free rein to do whatever it took to put Fox News on the map, another major part of Murdoch's legacy that we should not overlook: He opened the cable news floodgates to propaganda, misinformation and disinformation. And he laid down the template for what has become a powerful right-wing messaging machine.
And look where we are now as we struggle to find media platforms we can trust in an effort to make sense of beyond-the-pale-political actions like the attack on the Capitol on Jan. 6, 2021, or the refusal of a defeated president to promote a peaceful transfer of power. Again, Murdoch is not the only reason for the lack of trust in the media and the flood of disinformation and misinformation. But his Fox News is the biggest and loudest voice that has pushed such false narratives like the one saying the 2020 election was rigged.
I have been writing about Murdoch and Fox since the 1980s, and have observed that Murdoch was more concerned about money than ideology. But his greatest sin is that he ignored the sense of social responsibility that most mainstream American broadcasters accepted as the price of doing business.
Get Our Free Weekly Newsletter
Here and in other countries, his operations flouted rules and transgressed traditional codes of media behavior. And in so doing, he has served as an unlikely role model for a new generation of tech media titans like Mark Zuckerberg, who initially refused to accept responsibility for disinformation published on Facebook during the 2016 election. You can see a lot of Murdoch in Elon Musk's style of running X as well.
There was some reckoning for Murdoch in 2011 in the UK when Murdoch and his son, James, were called before Parliament's Culture, Media and Sport Committee to testify in a scandal that involved one of his properties, News of the World. Murdoch apologized in full-page ads in seven newspapers for his paper's role in hacking a murdered teenager's phone.
In January of this year, Murdoch was deposed in Dominion Voting Systems' $1.6 billion lawsuit against Fox News over its false claims of election fraud. He acknowledged that some Fox News hosts endorsed false claims that the 2020 election was stolen.
In April, Fox News settled the case for $787.5 million and still faces other litigation over the false claims of election fraud that fuel so much rancor and discord in American life today.
In a commercial sense, Murdoch is an incredibly successful media figure. If you worship money-making moguls and risk-taking captains of industry, he's your guy.
But as he now retires behind his wall of money, we are left to try to clean up the political wreckage he leaves behind.