When North Korean leader Kim Jong Un sat down to sign the guestbook at a space center last week as part of his momentous meeting with Russian President Vladimir Putin, a young woman casually leaned over his shoulder to read the message.
Among the assortment of mostly male officials stiffly clustered around the world leaders, she immediately stood out. The woman was Kim Yo Jong — younger sister of the North Korean leader and one of the country's most important political advisors.
Since stepping into the international spotlight in 2018 with a history-making visit to the Winter Olympics in Pyeongchang, South Korea — the first member of her family since the end of the Korean War to set foot in the South — she has become a key mouthpiece of the regime.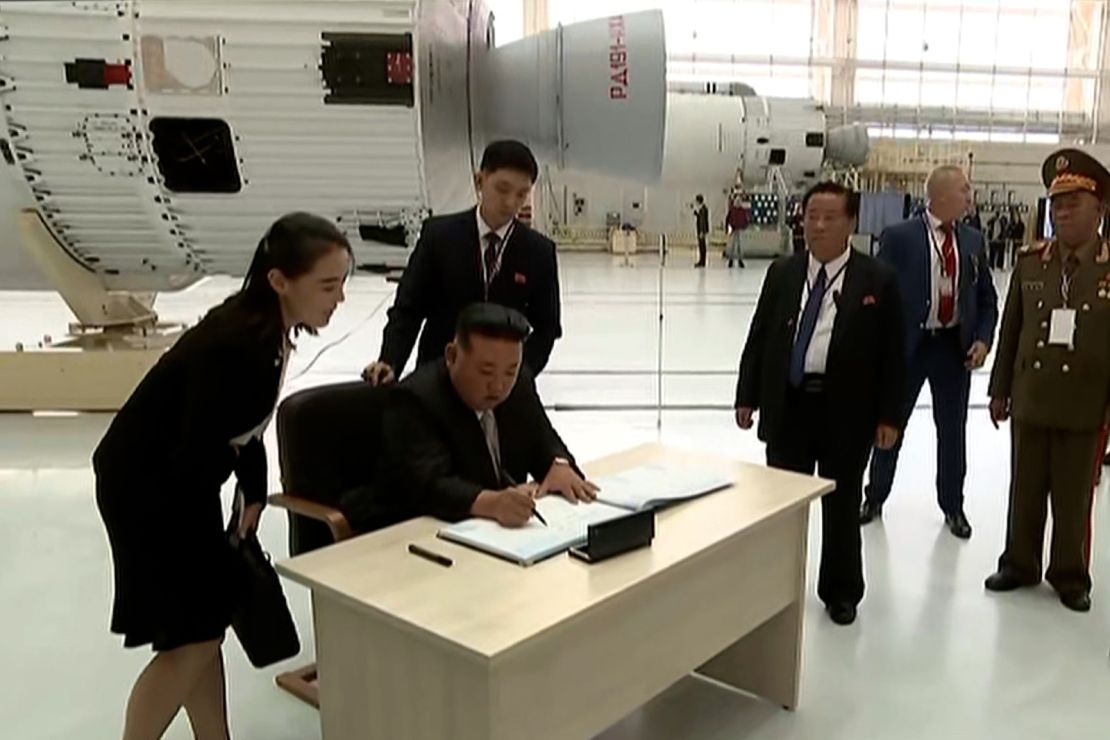 And one with a sharp tongue. As Sung-Yoon Lee, a Fellow at The Woodrow Wilson International Center for Scholars writes in his new book, "The Sister," Kim Yo Jong is her nation's "chief censor, spokeswoman, mocker and threat-and-malice dispenser."
CNN Opinion interviewed Sung-Yoon Lee about Kim Yo Jong's remarkable rise in North Korea's highly patriarchal society, and how much power she really wields beyond the tough talk. The views expressed here are his own. Read more opinion on CNN.
CNN: Of all the members of the Kim Dynasty, why did you choose to focus on Kim Yo Jong in your book?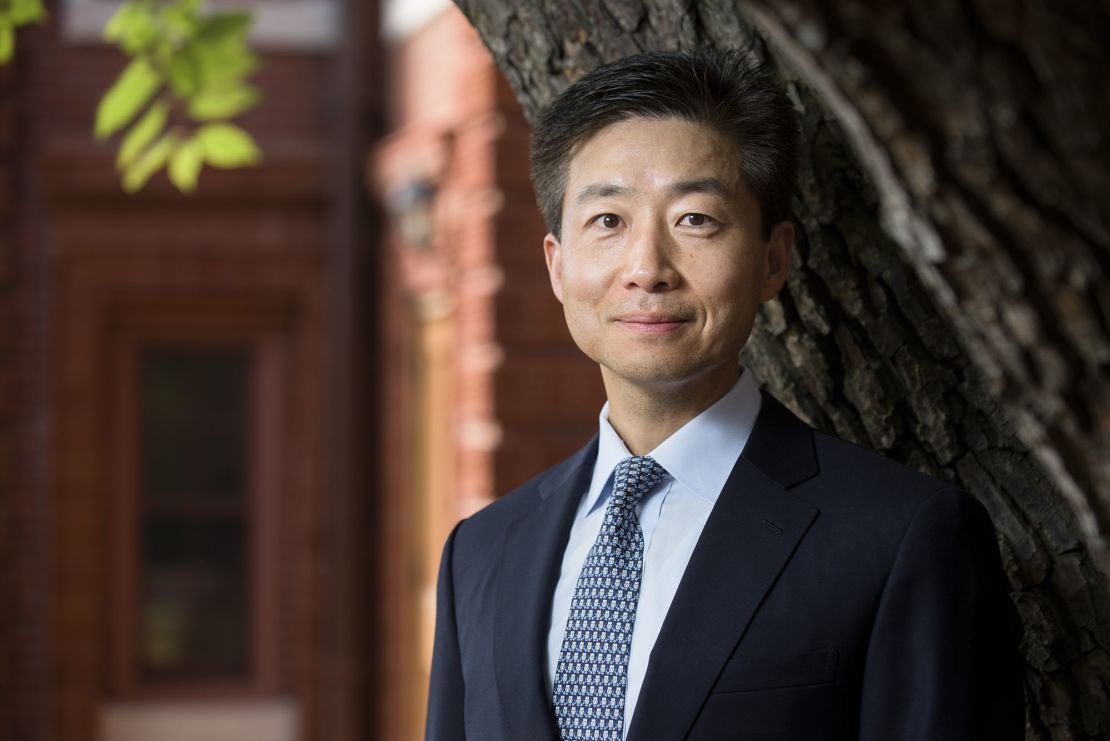 Sung-Yoon Lee: Kim Yo Jong is the first preeminent and powerful female figure to emerge in the brutish, male-dominated political landscape of North Korea, ruled by the Kim family for 75 years.
Since 2020, she has governed as the de facto Number Two royal in the dynasty, second only to her brother, Kim Jong Un.
Young, photogenic, smart and acerbic, Ms. Kim appears to exercise real power — with a vituperative verbal twist. She is prone to making threats of nuclear strikes against the South, and is undoubtedly the most powerful woman in North Korea today.
CNN: What do we know about Kim Yo Jong's early life? And her relationship with her brother?
Sung-Yoon Lee: The youngest of the seven children fathered by Kim Jong Il, the previous supreme leader, she has been doted on by her parents from birth. Both mum and dad reportedly called her "sweet princess." And dad had her sit next to him at every family meal, according to a former chef for the family.
She spent four years of her childhood, from about nine to 13, living with her two brothers in Switzerland (Kim Jong Un and Kim Jong Chol), during which time she formed a close bond with Jong Un, the future leader.
In North Korean video footage, the Kim siblings are often smiling at each other as if they are reaffirming their bond. Even during her brother's formal events, she insouciantly tends to her own interests in the background while all other senior officials stand at stiff attention before her brother. Cleary, she occupies a unique position in her nation's hierarchy.
CNN: How did the Kim Dynasty get started?
Sung-Yoon Lee: In the Kim dynasty's official history, Kim Il Sung, state founder and the Kim siblings' grandfather, virtually single-handedly liberated the Korean nation from Japanese colonial rule in 1945. How? By fighting a war of independence from the foothills of Mt. Paektu, a majestic mountain that straddles the North's border with China and, in Korean mythology, is the cradle of the ethnic Korean nation.
It's a wildly exaggerated claim, for Kim Il Sung was but a junior officer in the Soviet Army who, upon Japan's surrender mainly thanks to the US, was deputized by Stalin to be the leader of the Communist North.
North Korea has politically appropriated this mythology into the Kim dynasty's very source of legitimacy; that is, woven a fictitious narrative that Kim Il Sung is the savior and his progeny are also endowed with such supernatural powers.
CNN: In 2018, Kim Yo Jong attended South Korea's Winter Olympics with a message of peace. How has her language changed since then?
Sung-Yoon Lee: Having charmed much of South Korea as a debutante on the international stage of the Pyeongchang Winter Games in February 2018, she has undergone a character metamorphosis; that is, she has dramatically turned herself from a haughty-but-not-discourteous princess from Pyongyang to a sometimes foul-mouthed leader of the brutal, medieval-style, absolute monarchy that is her dynasty.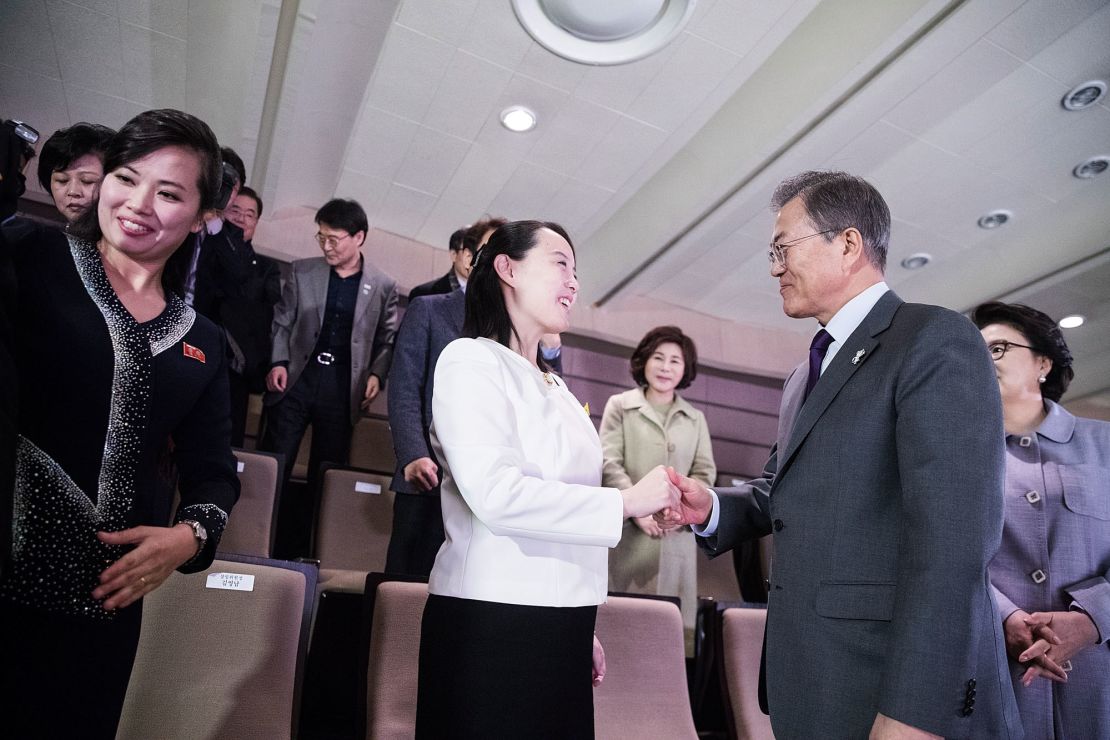 She has ridiculed Seoul's presidential office (variously likening it to a "frightened dog barking" or "idiots" who parrot the US) and called Joe Biden "senile." These contrasts and the near-absolute power she appears to wield make her a fascinating contemporary political figure.
CNN: But is she all talk? What are some examples of the power she wields? 
Sung-Yoon Lee: In June 2020, she issued a written statement calling on South Korea to pass a new law that criminalizes the sending of leaflets, money, medicine, toothpaste, etc. across the border into the North. (For decades, defectors and other human rights activists have sent the materials North, usually by balloons.)
Hours after Ms. Kim's directive, the South said it would comply. The new law was passed that December in the face of mounting criticism from civic groups within the South and international bodies, including the United Nations.
Lord David Alton, a senior Member of the British Parliament, called the South's new legislation a "gag law." Yet, the then South Korean administration, enjoying a supermajority in its parliament, pressed ahead. It is the first successful case of the North extending its stifling censorship across the border into the South — a feat that even Ms. Kim's grandfather, father, or brother could not accomplish.
That June, she also threatened to blow up the North-South Joint Liaison Office located just north of the inter-Korean border and built entirely with South Korean funds. Days later, demolished it was. I write about both episodes at some length in the book.
CNN: It's so hard to gather information on the family — how did you go about researching your book?
Sung-Yoon Lee: I've studied and taught about North Korea for 20 years. I've read virtually everything that's been published about Kim Yo Jong and her family in Korean (including North Korean sources), Chinese and English. I've watched hundreds of hours of North Korean footage and read thousands of North Korean articles and statements in writing this book.
And I've interviewed folks who have met Kim Yo Jong and also former senior North Korean officials who have defected.
CNN: What might the future hold for Kim Yo Jong? Does power inevitably shift to the next generation after her brother?
Get Our Free Weekly Newsletter
Sung-Yoo Lee: By convention, power should shift to one of Kim Jong Un's children instead of his sibling. But, Kim Yo Jong, as the boldly assertive sister of the supreme leader, is a novelty. What lies in her future? Will she ever assume the top leadership? It's a question to which there cannot be a firm answer. But it's not entirely an unreasonable one, either.
Memories of the wrathful nipping winter of 2013, when the Kim siblings had their uncle, Jang Song Thaek, publicly humiliated and killed, underline the ruthlessness of the regime.
Her dynasty, after all, is the strangest on earth.