Editor's note: If you or someone you know is struggling with suicidal thoughts or mental health matters, help is available. Dial or text or visit 988lifeline.org for free and confidential support.
Does it feel like your family is getting a failing grade on its mental health report card?
Yoga, journaling and monitoring water intake are all great, but pressure to "perform" wellness for friends, family and social media contacts may only intensify feelings of anxiety or depression. Therapeutic interventions are even better but are expensive and can be hard to find.
The fastest and most accessible tool to improve your family's mental health is not only effective but free: Start talking. Learning how to talk about your own mental health with your child is one of the surefire ways to improve overall family comfort and mental health, according to a new report by the Harvard Graduate School of Education.
"While 18% of teens reported suffering anxiety, about 20% of mothers and 15% of fathers reported anxiety. While 15% of teens reported depression, about 16% of mothers and 10% of fathers did, too," according to the report.
I spoke with psychologist Richard Weissbourd, a senior lecturer at the Harvard Graduate School of Education and one of the study's coauthors, about the findings.
This interview has been lightly edited and condensed for clarity.
CNN: What is the connection between a teen's mental health and that of their parents? 
Richard Weissbourd: Depressed teens are about five times more likely to have depressed parents. Anxious teens are about three times more likely to have an anxious parent. Parents' influence on teens is profound. It's perhaps the most important influence on teens' lives, and we are not going to get very far in solving the teen mental health crisis if we don't pay attention to parents and to caring for the caregivers.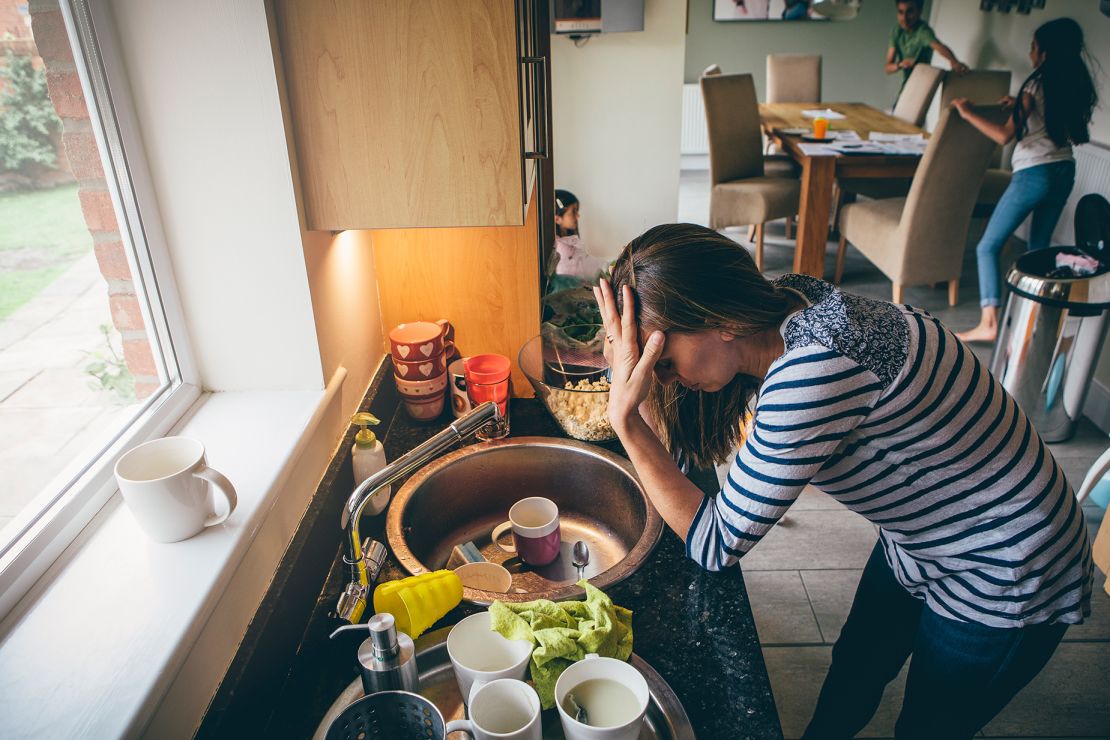 CNN: The data you collected shows that moms fare worst across families. Why is that the case?
Weissbourd: I think there are a couple things going on. I think moms are more likely to report depression and anxiety than dads because so many dads are disconnected from their feelings — and depression and anxiety often express themselves differently in men than in women. Part of this is reporting and part of this is the caregiving load that mothers are bearing more than fathers are. And it's not just caregiving (for mothers). It's being the secretary of the interior, being the person who is getting the laundry done, getting meals prepared and all the things you need to do to maintain a household. And mothers are often working (outside the home) now, too.
I think it's also that parents can be depressed and anxious when their teens are depressed and anxious, and mothers tend to be much more tuned into their teens than fathers are.
CNN: Is it common for mothers to take on the role of managing other family members' emotions?
Weissbourd: I think that's right. Mothers are absorbing difficult emotional dynamics in the family in a way that fathers are not.
CNN: Could a study like this create more work for moms? Now they might think, "I have to mend my own anxiety and my kid's anxiety and how we're feeding off of each other?"
Weissbourd: There is a really positive aspect of this for me. And I say this as somebody (for whom) anxiety has traveled in my family. My mom was anxious. My dad was anxious. I have kids who are anxious, and I'm anxious. There's a way in which, with both anxiety and depression, people can undermine or ignite each other, but they can also really help each other.
My kids and I share coping strategies with each other. My kids have a lot of instincts about how to dial down anxiety and what's going to make them feel better. And when we talk about it, it's very validating. It's very helpful. Parents can model help-seeking behavior, too, with how they get treatment, whether an online resource or seeing a therapist or medication.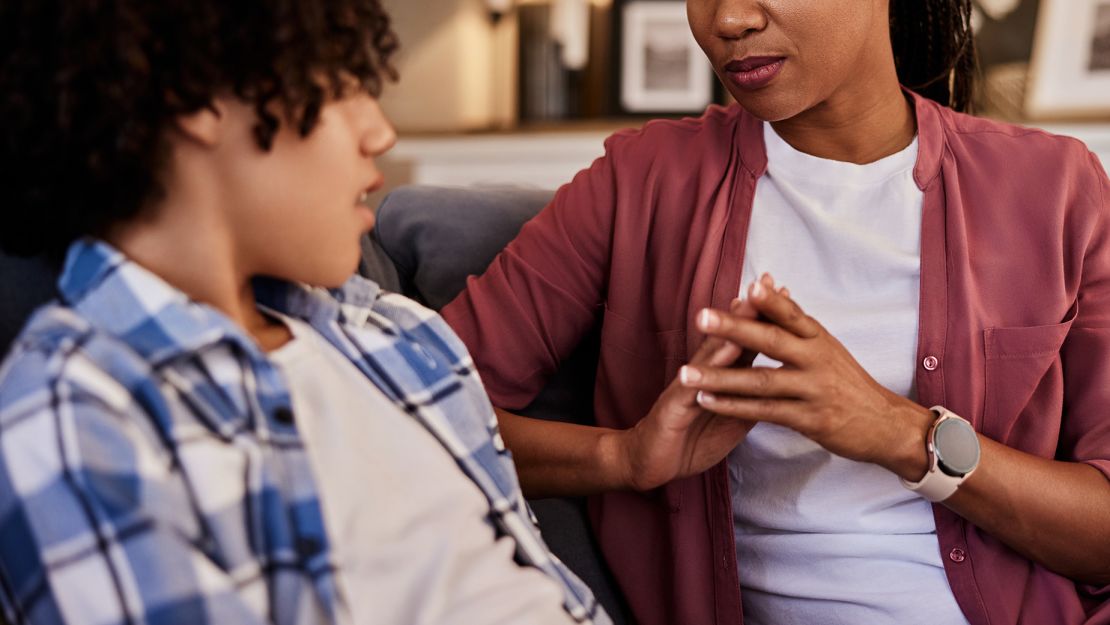 We live in an era where teens are often much more emotionally articulate and aware than their parents are, and feel less stigma about accessing mental health services, so I think teens have a lot to teach their parents, too, about these things. So, there are hard aspects of this, but there is also a very hopeful part of this, which is I do think people can support each other.
CNN: What kinds of things should we be opening up about?
Weissbourd: The depression and anxiety we're picking up (in this study) is serious. We live in a really difficult, perilous time and there is a certain amount of anxiety and feeling down (that's not clinical) that's a very appropriate response to the world, and those are super important things for parents and teens to be talking about.
CNN: How can parents ensure that kids aren't internalizing bad feelings about themselves, even if the parent feels anxious or depressed?
Weissbourd: It can matter if parents can say, "If I'm moody or unpredictable or withdrawn, it's not your fault. It's about me. It's not about you." And, always reassuring kids that you're doing things to take care of them. It's not going to spiral out of control.
CNN: The report also suggests that engaging in activities that give someone a sense of purpose is helpful, such as assisting a neighbor or visiting an isolated grandparent. Can finding a sense of purpose be something just for you, like learning how to play guitar? 
Weissbourd: This purpose and meaning issue is such a staggering problem right now. The reasons (teens feel lack of purpose) vary by community, but the example of playing guitar is a great one in the sense that, the qualifier here is meaningful purpose.
I resist the idea of a single purpose or calling, but I do believe in people having meaningful goals and those goals might be fluid and change over the course of a lifetime. It's important for people to have goals in high school that can be meaningful. Getting good at an instrument that gives you pleasure and can give other people pleasure too can be very meaningful. It's the achieving to achieve that can be so soul-squashing for people.
Michelle Icard is the author of "Eight Setbacks That Can Make a Child a Success: What to Do and What to Say to Turn Failures into Character Building Moments."