Forecasters have issued tropical storm warnings today for parts of coastal New England and Atlantic Canada as Hurricane Lee's center approaches the US East Coast. Lee's mammoth size will allow its strong winds to knock down power lines and possibly cause some flooding in the coming days.
Here's what else you need to know to Get Up to Speed and On with Your Day.
Get '5 things' in your inbox
If your day doesn't start until you've gotten up to speed on the latest headlines, then let us introduce you to your new favorite morning fix. Sign up here for the '5 Things' newsletter.
1. Auto strike
Thousands of autoworkers launched a strike at midnight against General Motors, Ford and Stellantis — the company that builds cars for the US market under the Jeep, Ram, Dodge and Chrysler names. It is the first time in its history that the United Auto Workers union has struck all three of America's Big Three automakers at the same time. The UAW is demanding 40% pay increases as well as better benefits and job protections for its members. With all three automakers reporting record or near-record profits, the union is trying to recapture many of the benefits they had been forced to give up more than a decade ago when the companies were on the brink of bankruptcy. If the strike drags on for a long time, industry experts say car prices will rise.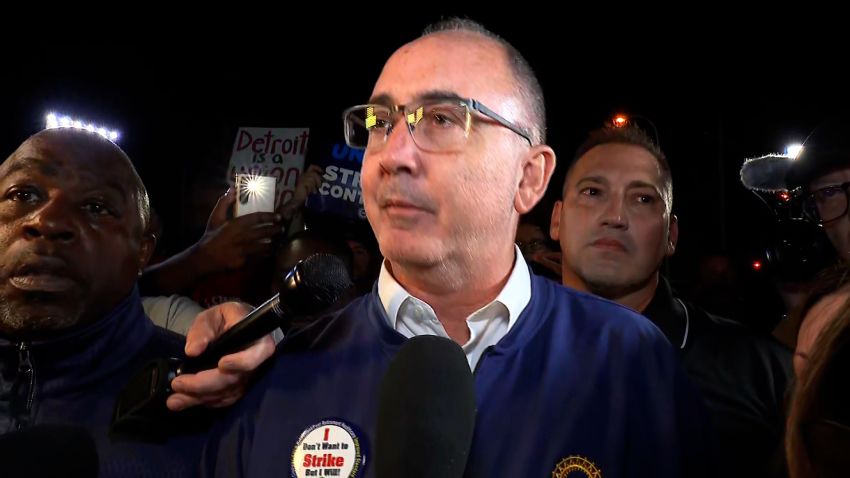 'Complete BS': UAW president rips auto company leaders
2. Hunter Biden
Hunter Biden on Thursday was indicted by special counsel David Weiss on three criminal charges in connection with a gun he purchased in 2018. This is the first time the Justice Department has charged the child of a sitting president. While buying a revolver, Hunter Biden lied on a federal form when he swore that he was not using, and was not addicted to, any illegal drugs — even though he was struggling with crack cocaine addiction at the time of the purchase. The charges include making false statements on a federal firearms form and possession of a firearm as a prohibited person. Hunter Biden's lawyers said they'll fight the charges in court and accused Weiss of "bending to political pressure" from Republicans. The legal ordeal potentially sets up a dramatic trial in the middle of his father's 2024 reelection bid.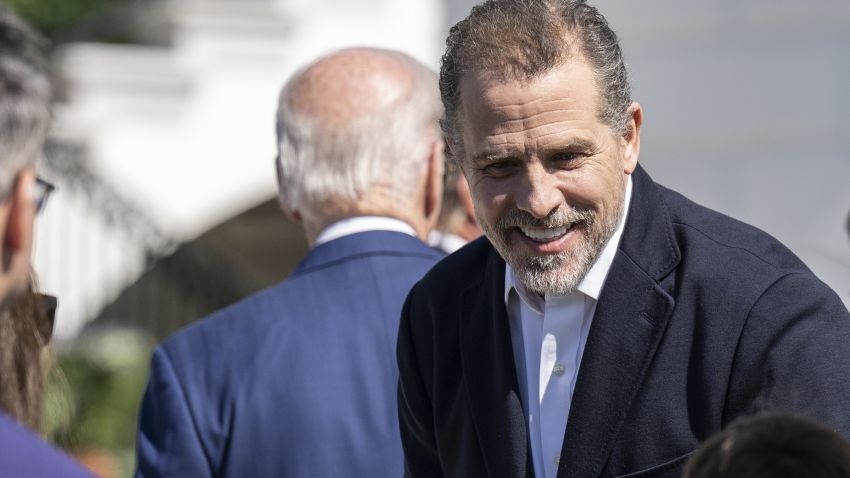 'Pretty dark and gloomy': Reporter shares the feeling inside Hunter Biden's camp
3. Gas prices
Oil prices climbed above $90 a barrel on Thursday for the first time in 10 months, threatening to push gas prices higher. High oil prices have already created an unusual situation where gas is getting more expensive even after the summer driving season has ended. Despite demand easing, gas prices are just pennies away from their highest level of the year. The national average for regular gasoline is currently $3.86 a gallon, according to AAA. That's 16 cents higher than the same day last year. Plus, a dozen US states are already averaging $4 a gallon or higher for regular gasoline, including Colorado, North Dakota and California.
4. Las Vegas cyberattacks
MGM Resorts and Caesars Entertainment are recovering from cyberattacks this week that tested the computer defenses of multibillion-dollar hotels in Las Vegas. Hackers stole Social Security numbers and driver's license numbers from a "significant number" of loyalty program customers of Caesars Entertainment, the hospitality giant said Thursday. At MGM Resorts, guests reported being unable to make room charges and access their rooms with their digital keys. The issues were a result of a "cybersecurity issue" and systems are operational again, MGM said. It currently remains unclear who was responsible for the pair of attacks.
5. UFOs
An independent report found NASA could be key in collecting more data on UFOs and aid in the effort to explain the phenomena, the space agency announced Thursday. The report comes from an independent group of experts and scientists who set out in 2022 to create a road map for NASA to begin aiding research into UFOs — or what are officially known as unidentified anomalous phenomena. The team found no hard evidence that some unexplained occurrences come from intelligent alien life. Ultimately, the group determined that NASA should be using satellites and advanced technology to search the cosmos for planets that lie in habitable zones that could be similarly hospitable to Earth, NASA Administrator Bill Nelson said. The space agency also announced it is appointing its first director of UAP research.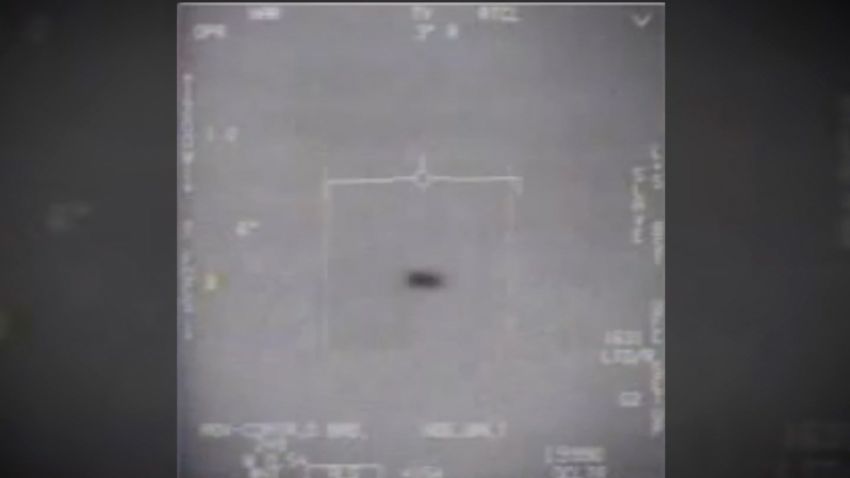 This is a sign the Pentagon is taking UFOs seriously
BREAKFAST BROWSE
Ocean Photographer of the Year 2023: Otherworldly images show beauty of oceans
Thousands of entrants submitted their underwater and coastal images to the contest. View the winning images here.
*NSYNC to release first new song in over 20 years
All five members of the boy band haven't recorded a new song together since 2001! Here's what we know about the new track set to be released on September 29.
Old Apollo spacecraft is causing small quakes on the moon
A spacecraft left behind by US astronauts on the moon's surface could be causing moonquakes, or small tremors, a new study revealed.
Johnson & Johnson is replacing its iconic logo
The company is replacing its distinctive cursive logo, which has been in use for 135 years.
Ellen DeGeneres returning to television for passion project
The former talk-show host will be featured in an animal documentary this fall.
QUIZ TIME
A new vaccine became available this week for which virus?
A. Flu
B. Covid-19
C. Chickenpox
D. RSV
Take CNN's weekly news quiz to see if you're correct!
Last week, 83% of readers who took the quiz got eight or more questions right. How will you fare?
TODAY'S NUMBER
$1.5 billion
That's how much right-wing conspiracy theorist Alex Jones was ordered to pay to Sandy Hook families over his false claims about the elementary school massacre. However, none of the families have seen a penny from the disgraced Infowars host while critics say he appears to be maintaining an expensive lifestyle. Court documents show he spent more than $93,000 in the month of July alone, including over $6,000 on meals and entertainment.
TODAY'S QUOTE
"I could've pardoned myself when I left."
— Former President Donald Trump, telling NBC News Thursday that he discussed pardoning himself in the final days of his presidency but ultimately dismissed the option to do so. While Trump wasn't charged with any crimes while in office, the current frontrunner for the 2024 Republican nomination has since been indicted four times. He faces a total of 91 charges in four criminal cases.
TODAY'S WEATHER
Check your local forecast here>>>
AND FINALLY …
Climbing giant sequoia trees
Watch this 360° video to see the view atop the largest trees on Earth!