This is a version of CNN's Royal News, a weekly dispatch bringing you the inside track on Britain's royal family. Sign up here.
It's only a fleeting visit but it speaks volumes about the heir to the British throne's growing international role within the royal family.
Prince William will touch down in New York on Monday for a two-day visit – primarily to attend the second Earthshot Prize Innovation Summit. However, aides have revealed to CNN that the trip is also part of a wider strategy for the royal.
The event coincides with both Climate Week NYC and the 78th session of the UN General Assembly and will see the announcement of the 2023 Earthshot finalists, who are in the running for a £1 million (about $1.2 million) jackpot.
The 41-year-old Prince of Wales and his Royal Foundation launched the ambitious £50 million ($62 million) environmental competition back in 2020 with the goal of finding "trailblazing climate solutions to repair our planet by 2030." Winners of the prize – now in its third year – will be revealed at a ceremony in Singapore on November 7.
The prince will also be joined by former winners and finalists during the summit. The cohort will report on the progress of their projects and connect with business leaders, policymakers, philanthropists and activists who can help "scale their innovative solutions."
For William, his prize is about taking a more optimistic approach to confronting some of the planet's problems. As he told us back in 2020, his vision was to remove the "doom and gloom" associated with climate crisis headlines and find ways to drive change forward.
William was supposed to have gone to New York for the inaugural summit last September but pulled out following the death of his grandmother, Queen Elizabeth II. In his absence, he sent a video message recorded a day after the Queen's funeral, in which he said he had taken "great comfort" in the "enthusiasm, optimism and commitment" to his environmental award program "and what we are trying to achieve."
Aside from his green campaigning, the prince is also expected to fill his schedule with additional engagements and meetings while in town.
"In addition to unveiling this year's Earthshot finalists next week, you're also going to see Prince William sitting down with the UN Secretary-General and other world leaders… This really is the evolution of Prince William as the global statesman," a close aide said.
William will surely be hoping this trip is less challenging than his visit to Boston late last year. While he was "absolutely delighted" to be in Beantown, where he met US President Joe Biden, the visit was somewhat overshadowed by a racism scandal back in the UK.
This trip's timing also appears to be quite fortuitous, in that it comes weeks after Prince William topped a new poll as America's most popular public figure. He was given a 59% favorable rating, edging out Ukrainian President Volodymyr Zelensky and his own father, King Charles, as well as coming out ahead of Biden and former President Donald Trump.
The recent Gallup poll also found William to be the most politically unifying personality, with more than six in 10 Republicans and Democrats viewing him favorably – surely a positive omen of finding a responsive and open-minded public when he's traveling across the Atlantic to push his eco-prize.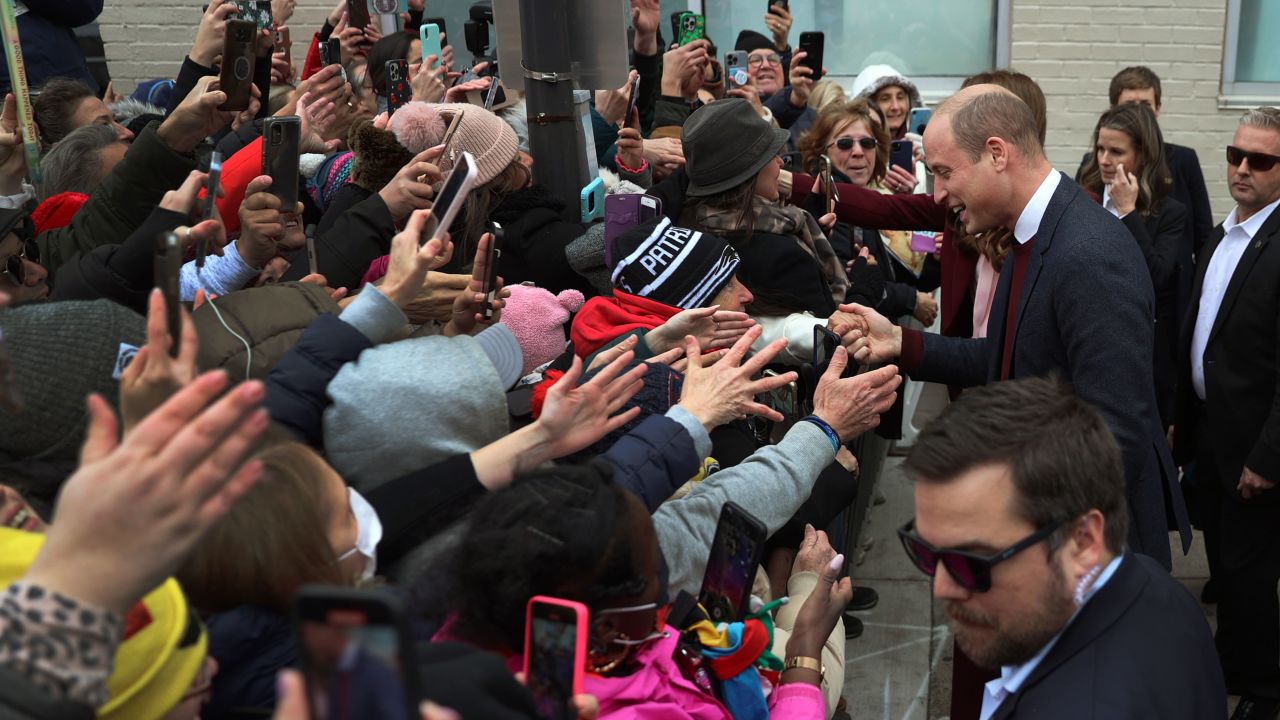 The whistle-stop visit will be the heir's second solo trip in a year in which raising his global profile has been a focus. A close aide tells us that William is keen to evolve as an international leader as he continues his transformation from Duke of Cambridge to Prince of Wales and future King.
Rather than get side-tracked by controversy and the distractions that have bruised the family's standing over the past few years, we understand he is keen to be part of the global conversation around bettering the world while fiercely concentrating on impact and solutions.
The aide explained: "You've started to see this evolution over the last six months, whether it be him sitting down with President Biden in Boston in November, or heading to the Ukrainian border to meet with British troops."
Earlier this year, he made a surprise visit to Poland, where he met with President Andrzej Duda as well as troops stationed near the border with Ukraine and refugees displaced by the Russian invasion.
There we got a glimpse of William's evolving diplomatic charm offensive. He expressed his gratitude for Warsaw's efforts in supporting neighboring Ukraine while also adeptly deepening the ties between Poland and the UK. The visit was widely seen as a success and William will be keen to build upon it in the months and years ahead.