Take the dogs for a walk or play a round of golf? Why not both, said Pádraig Harrington.
Playing in a Pro-Am event ahead of his home tournament at the DP World (European) Tour's Irish Open on Wednesday, the Dublin-born golfer brought along his two Bernese Mountain Dogs to keep him company.
Despite the storied career of their owner – a three-time major champion and six-time PGA Tour winner – Wilson and Setanta had never before stepped foot, or paw, on a golf course, Harrington said in a post on X, formerly Twitter.
Yet the duo looked entirely at home on the fairways, tongues lolling and tails wagging as they bounded around Kildare's K Club in pursuit of Harrington, drawing plenty of attention as the golfer signed autographs for fans following the end of the event.
"It went surprisingly well, they like all the attention and kept themselves generally confined to the shady tree areas," the 52-year-old added in the post.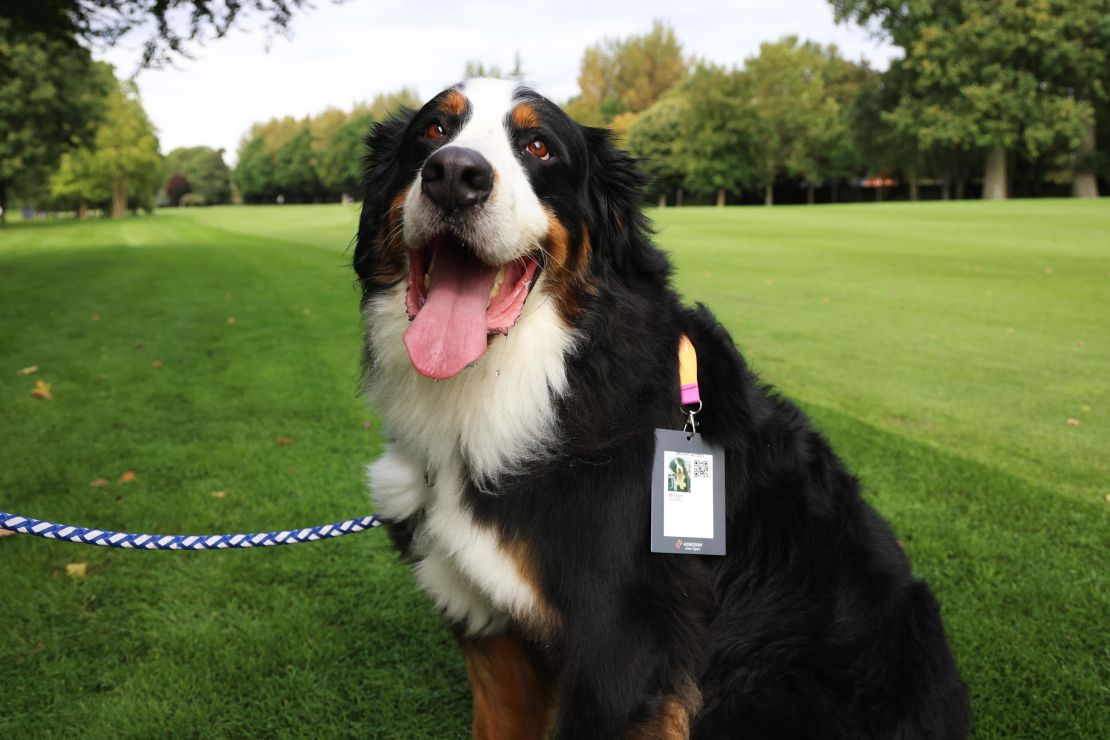 The dogs' sense of belonging on the course was established even further by the security passes worn around their necks, fit with their pictures and confirming Wilson and Setanta's credentials as a "good boy" and a "good dog" respectively.
The excitement of the day looked to have caught up with the pair eventually, though, with a later post on X from Harrington showing them sprawled out across the kitchen floor.
Harrington, who is set to be inducted into the World Golf Hall of Fame next year, is chasing a 16th win on the European Tour this week and has an added incentive to perform well in front of strong home support.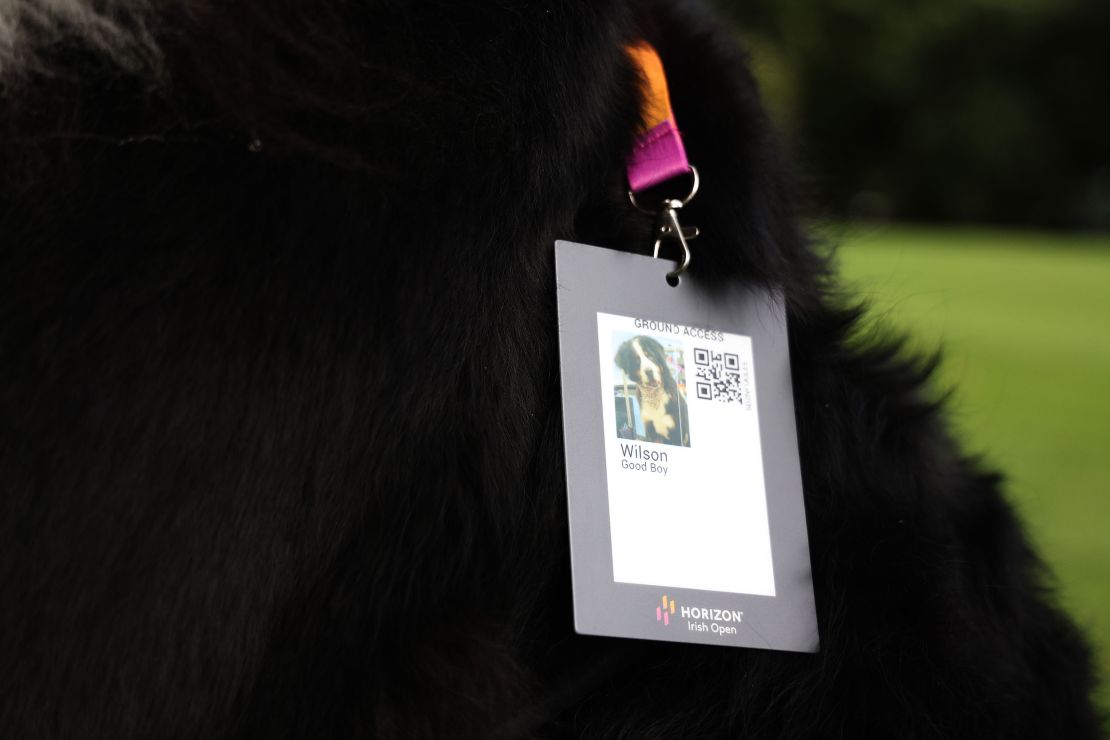 A long-time ambassador for Make-a-Wish, Harrington, along with compatriot Shane Lowry, has pledged to donate €500 (about $535) for every birdie and €1,000 (about $1,070) for every eagle he makes at the tournament to the children's charity.
"When you actually do something, it can be quite dramatic," Harrington told reporters Tuesday.
"You have a child who is terminally ill or very ill and that can be difficult, but when you do it, you just gain so much yourself from being there and helping out and helping a family … it's incredible. It's one of the best things you can do in life is help out like that.
"It helps us feel good about ourselves, considering how privileged a life we lead and how financially well we do at golf, it's nice that we can give back."
Lowry and world no. 2 Rory McIlroy, members of the European team heading to the Ryder Cup in Italy later this month, are both in action at the tournament, which teed off on Thursday.