California lawmakers have cleared a bill that would explicitly ban caste discrimination in the state, sending it to the governor's desk for signature.
State senators passed a bill on Tuesday that specifies caste as a subset of ancestry in the state's civil rights statutes, which would give residents legal recourse against instances of caste discrimination. The measure, an amended version of a bill that originally passed the Senate in May, was approved by a vote of 31-5.
"We shined a light on a long hidden form of discrimination thousands of years old, invisible shackles on the wrists of millions of people," Democratic state Sen. Aisha Wahab, who sponsored the bill, said at a news conference on Wednesday. "We gave people an opportunity to voice their concern and finally be heard. And we believe that we will change the lives of Californians and those abroad."
If Gov. Gavin Newsom signs the legislation, California would become the first US state to formally ban discrimination on the basis of caste. Newsom has not yet said whether he intends to sign the bill — a spokesperson from his office told CNN on Wednesday that "as with all measures that reach the Governor's desk, the bill will be evaluated on its merits."
Even getting the historic bill to the governor's desk, however, has been a contentious effort.
The bill to ban caste discrimination inspired fierce backlash
Though a coalition of civil rights groups, faith-based organizations and progressive legal scholars backed the measure, the bill also saw intense, vocal opposition from some Indian Americans and Hindu organizations who argue that it unfairly maligns South Asians and Hindus.
India's caste system evolved over centuries into a rigid hierarchy based on notions of purity, with a person's caste assigned at birth. While India formally outlawed caste discrimination shortly after its independence, caste-based prejudice and inequality persists and has since seeped into other countries where Indians have immigrated. Though caste is commonly associated with India and Hinduism, it has since spread to other South Asian countries and religions. Similar systems are also found in some other parts of the world.
In recent years, more caste-oppressed people in the US have started speaking out about the discrimination they face — particularly in Silicon Valley, where a large proportion of workers are South Asian immigrants.
Wahab, who is Afghan American and whose district includes parts of Silicon Valley, initially announced a bill to make caste its own protected category in March. Hundreds of supporters and opponents showed up to the state Capitol for a public hearing in April, in what CalMatters reported was one of the largest turnouts of the legislative session. The proposal also prompted heated debate online, underscoring just how sensitive the issue of caste is in South Asian communities.
"Whenever you bring to light a wound as painful as caste, you are going to have strong feelings," Thenmozhi Soundararajan, executive director of the Dalit advocacy organization Equality Labs, told CNN. (Dalit is a term that those at the bottom of India's caste hierarchy have adopted to refer to themselves.)
Though Wahab's bill was overwhelmingly approved by the state Senate in May, the effort to ban caste discrimination caused a stir among some Indian American constituents who characterized the bill as racist. Wahab now faces a recall campaign and has told news outlets that her office received violent threats since she introduced the bill.
The backlash prompted the bill to stall once it reached the state Assembly.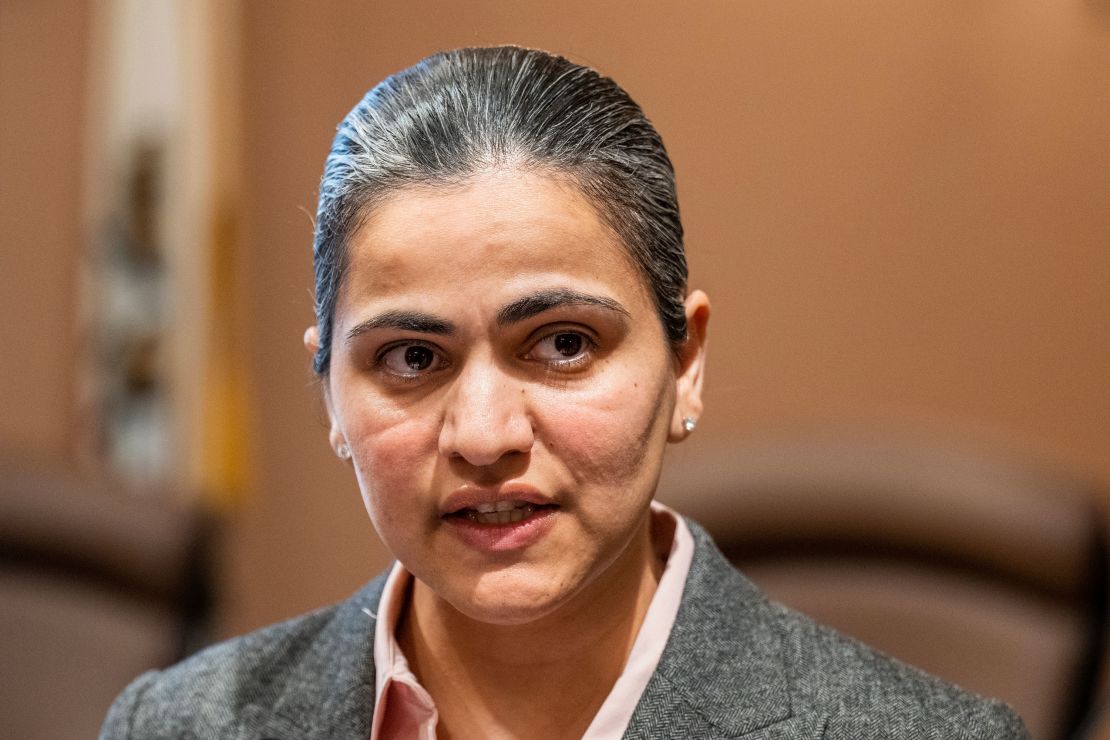 In June, Wahab amended the bill to remove background information on the caste system, as well as references to Hinduism and South Asia — though she said that this did not affect the bill's intent. Days later, Democratic state assemblymembers Evan Low and Alex Lee, whose districts partially overlap with Wahab's, released a public letter proposing that the effort be paused until the extent of caste discrimination could be studied further or that caste be incorporated into the larger category of ancestry.
While Low and Lee wrote at the time that they believed such a change would strengthen the bill, some supporters of the effort to ban caste discrimination argued that it would water down the legislation. Opponents, meanwhile, applauded the change while maintaining that it did not go far enough.
"But for 'caste' being added as a clarification of 'ancestry,' we're pleased to see suggestions and language we proposed being used to significantly defang the bill," Suhag Shukla, executive director of the Hindu American Foundation, said in a statement after a June committee hearing.
On August 28, the California Assembly passed an amended version of the bill that folded caste into the broader umbrella of ancestry, as opposed to making it a standalone category, while the Senate approved the amended bill earlier this week.
Supporters of the movement to ban caste discrimination cheered the bill's passage through the California legislature, calling it a civil rights victory for those who have long felt they had nowhere to turn after experiencing instances of caste discrimination.
"Only people who discriminate based on caste should be concerned," said Nirmal Singh, a member of the Shri Guru Ravidassia Community of California and a lead organizer of the Californians for Caste Equity coalition. "If they treat us equally, there is no harm."
Soundararajan said that she and a coalition of others who supported the anti-caste discrimination effort are going on a hunger strike until Newsom signs the bill, noting that hunger strikes and fasting are an important tradition in Buddhism that help inspire moral clarity.
"We will fast until we bring this bill over the finish line and get it signed into law," she said.
Caste has been in the spotlight recently
Caste discrimination has become a more visible issue in recent years.
Earlier this year, Seattle became the first US city to ban caste discrimination. Several institutions of higher education, including Brown University, the California State University system, Colby College and Brandeis University, have also added caste protections to their non-discrimination policies.
In 2020, California sued the tech giant Cisco and two of its engineers for allegedly discriminating against an Indian employee because he was of a lower caste. While the state has since dropped the case against the two engineers, litigation against Cisco is ongoing. Caste also became a point of contention at Google last year when the company canceled a scheduled talk on caste equity after some employees complained that it was offensive to Hindus.
Over the last two decades, caste has also been at the heart of controversies around how Hinduism is portrayed in California textbooks. Some Hindu groups argued that proposed textbook language perpetuated bias and stereotypes against Hindus and lobbied to remove or change certain references to the caste system.