Coco Gauff was ruthless and totally dominant in her US Open quarterfinal against Jelena Ostapenko, dropping just two games in a match that could have really troubled the young American.
Ostapenko, although blighted by inconsistency, had been expected to pose serious questions to Gauff's title credentials after an impressive run in New York, but was easily brushed aside 6-0 6-2 in little over an hour.
Gauff has once again taken her game up a level this season – in particular during the second half of the year – as the 19-year-old continues her ascent to tennis stardom.
Those improvements were on full display against Ostapenko, with Gauff stifling her opponent's power with booming ground strokes of her own and, crucially, a level precision and consistency the Latvian was unable to find.
The improvement in Gauff's physical attributes have been plain for all to see at Flushing Meadows, but the world No. 6 gave an insight into the process of building the mental endurance necessary to make deep runs at grand slams.
"I think it's unique to every person," she told reporters. "It comes with trial and error. What I learned about myself is that in these moments, I should not put so much pressure on these matches because when you're playing these tournaments, the pressure is always on.
"They're so intense and you always want to win. I just learned how to cope with that better the more I've reached this level. You have some people who kind of do it already when they come on tour and some who need to learn.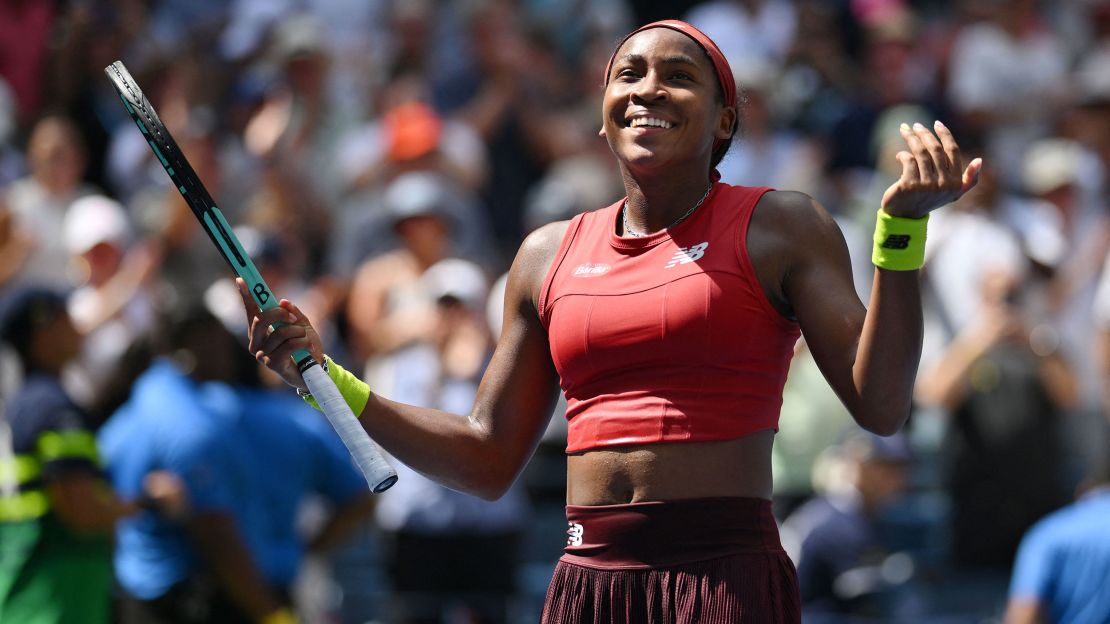 "I think that's just part of life and just part of learning. That's why sometimes someone has a great result, like when they come out the gates, and then it's tough to back it up because you've just never been in this position before.
"The more I've gotten into this position, the more I've just been able to learn how to handle it."
'I have a lucky life'
That pressure will intensify further when Gauff faces Karolína Muchová in the US Open semifinals on Thursday.
The spotlight is never brighter on a player than when playing at a home grand slam, but Gauff has handled the occasion with a maturity that belies her years, not once appearing to suffer under the weight of expectation.
However, the teenager admits that wasn't always the case and being able to handle the pressure as she does now was a process that took time.
Among the things that helped the most with that process, Gauff said, was putting her life "into perspective" when she started to feel overwhelmed.
"At first, I used to think negative things," she recalled. "Like why is there so much pressure? Why is this so hard? Blah, blah, blah. I realize in a way it's pressure but it's not. I mean, there are people struggling to feed their families, people who don't know where their next meal is going to come from, people who have to pay their bills.
"That's real pressure, that's real hardship, that's real life. I'm in a very privileged position, I'm getting paid to do what I love and getting support to do what I love. That's something that I don't take for granted.
"So really I just put my life into perspective and especially in New York, I just feel like you see that perspective a lot more, especially compared to where I live," Gauff added. "I have a lucky life and so I should enjoy it.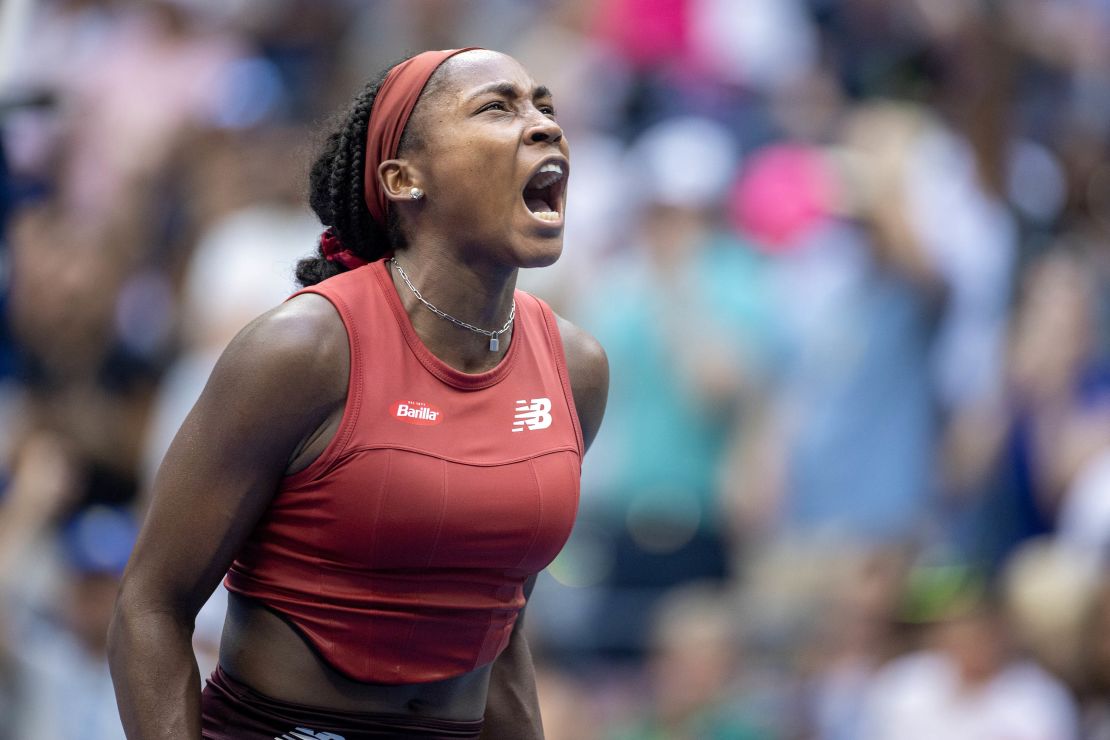 "I know there are millions of people who probably want to be in this position that I am now, so instead of saying, 'Why this, why that?' I should just be, like, 'Why not me? Why am I not enjoying this?' I should."
Gauff said she is now "having so much fun" playing tennis, and that enjoyment is evident when she takes to the court. "I just told myself: 'Man, I should enjoy this,'" she explained.
That enjoyment spills over into her interviews and press conferences, too, where Gauff is affable, authentic and funny, traits that are increasingly endearing her to not only US fans, but those around the world.
It helps, Gauff said, to "not think about the results" and instead only focus on having fun.
"I'm living a lucky life and I'm so blessed. I don't want to take it for granted," she said. "So that's the reason why, I think it's just putting my life in perspective and realizing how grateful and blessed I am."